As many of us head back to work I wanted to share some thoughts on victory and defeat. It's my hope that your first Monday of the new year will bring only victory. Of course, I realize victory means different things to different people. Even so, we can tell when someone is living victoriously. It shows in most everything they do. We want to be around them. After all, everyone loves a winning attitude.
With that said, what images form in your mind when you think about defeat? What do defeated people do? Aside from whining and coming up with excuses, most do absolutely nothing, and they seem deliciously miserable at it. On the other hand, some of the beleaguered defeated ones are perfectly content to live in a constant state of loss or failure, and more than a handful enjoy the drama brought on by a good setback. Did you just laugh? You know it's true.
Surely I'm not saying that victors never experience failure, loss, or setbacks? Absolutely not. On the contrary victors experience all of those things often. Sometimes daily. The difference is they choose not to dwell in defeat. In the midst of trials or challenges, victors press on.
Look, choosing to live as a victor doesn't mean we're going to win a trophy or get presented a plaque every day for our hard work. As victors we know how to find the advantages and the value taught to us by a tough lesson. Nevertheless, each day we press on, we're living victoriously. That's the life of a victor.
Victors "press on," while those who live in defeat "hang on." And there's a big difference between the two. Pressing on means finding the gut strength to move forward. That strength comes from different places. It may be our faith. It may be our past. It may also be consequences put to good use culminating from those lessons I mentioned.
"Hanging on" implies just that. Hanging on in the same spot. Whether you're hanging by a thread or dangling from a rope, you're not doing a whole lot else but just hanging. Okay, there's possibly some flailing about, but flailing is never productive or pretty. Those who press on keep moving.
While those who tend to press on are likely hoping for big victories, sometimes our crowning achievement might be just making it through the week. We press on anyway because we know living as a victor will eventually mean becoming a champion.
Here's a short list of ways you can be a victor this week and beyond!
Believe. Believe in your ability to accomplish your dreams, your goals or the task at hand.
Take action. Do something every day no matter how small that gives you a sense of success. Do something you can verbalize and look back on before you close your eyes and say, "Today I'm one step closer because I did this."
Avoid negativity. Avoiding negativity includes avoiding negative people, negative habits, and negative thoughts as much you can. You may have to get into some heavy thought-combat by taking negative or unproductive thoughts captive as soon as you think them. Remind yourself you're a victor and you won't be defeated.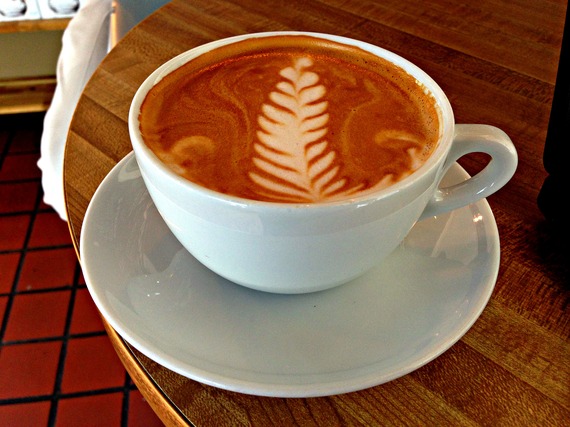 Choose to see the world through more positive lenses. Victory and defeat are a state of mind and that starts with our perceptions. This week, consider your coffee mug half-full rather than half-empty. That's definitely a skill worth mastering.
Remember the difference between the victor and the defeated. In the midst of failure the defeated finds blame and despair, while the victor learns a lesson and hopes to press on toward another day. If you live as a victor you will see more victories. If you live as if you're defeated, you will most assuredly see more defeat. Choose to press on my friend, and may this week (and beyond) be a clean sweep of daily victories for you! Lead. Learn. Live.