There are so many things to think about when producing an event. Locating a vendor, securing partners, performers and the list goes on. But in addition to the logistics of planning the event, planners and producers have to ensure tickets sell and there's an audience and/or customers for those who have agreed to participate in the event. Talk to any first time event producer, and you'll quickly understand one of the main frustrations is promoting the event. It's the chicken before the egg conundrum. You have no pictures from previous events to use because this is the first time. You obviously have to promote the event but what do you promote?

Here are 4 ideas to get the ball rolling:

Create Your Event Page on Facebook. This is an obvious but powerful tool to start getting the word out about your event. Using Facebook event pages is like word of mouth marketing on steroids. As soon as someone indicates they're going to your event, it then shows up on their timeline. Think of how many times you've heard about an event because you saw it appear on your timeline. One important reminder when creating your event, make sure you it's a public event on Facebook.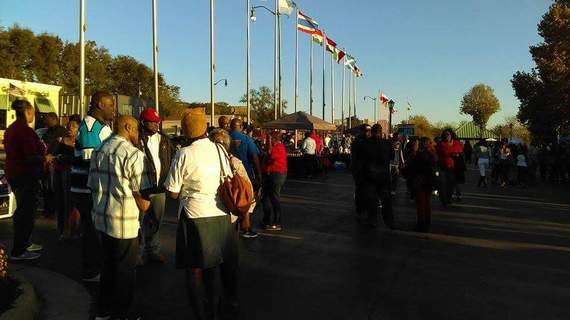 Get Your Performers and Speakers Involved. Once you have your performers or speakers in place; promote them! Ask for pictures and videos from previous performances and include them in the Facebook Event page as well as your other event promotion channels. Ask your performers or speakers to create a quick ideo explaining why they're excited to perform at your event. Once you have this video, create a strategy to share the video on various platforms using the hashtag you created specific to the event. They can also make a Facebook Live video of them preparing for their upcoming appearance to help gain excitement.
Put Your Vendors to Work. Most events require vendors to pay a fee to participate. So it it's not only in the best interest of the event producer but the vendor as well to promote the event. Like performers, vendors can share why they agreed to participate in the upcoming event. They can also share images of new products or services they're rolling out specifically for their appearance.
Show the Behind the Scenes. People love behind the scenes pictures and stories. Share how the idea of the event came about. Why is it important for this event or conference to be a part of the community? Share images of the event planner meeting with performers. Take a video of the walk through of the venue space. Show them how the sausage is made to get them excited about what's to come and how it will all come together.
When using social media to promote your event, remember the goal. There should be an overall strategy and the your posts have to be part of the strategy and align with your goals.
Popular in the Community