For many a new year signifies a new start. It's an opportunity to change your life for the better. One of my favorite ways to shake things up is by decorating and completing out unfinished elements of my home, but unfortunately, home decor can be very expensive. Although our homes are where we spend the most time and we want to make them cozy and special, it's hard to know where to put your dollars to get the most "bang for your buck." With a little creative thinking and "can do" spirit, you can accomplish a lot on a shoestring when it comes to decorating your home/apartment on a budget.
These are my favorite "budget friendly" ways to refresh your home or apartment to give yourself a little new energy for a brand new year.
Bookshelves are one of the most important items of furniture, in my opinion. Creating storage space that is both functional and fashionable makes this a great choice for apartments, plus you can finally get your books and photos out of the box they've been in since you moved in. Displaying your things on a bookshelf helps personalize your space without the worry of trying to hang shelving or putting nails into the wall and messing up the drywall (which is key when you're renting.) And if you're not sure about spending big bucks, you can find simple bookshelves with clean lines at Walmart, Target, or even thrift stores!
Something about empty walls just screams "I'm scared of losing my security deposit." Thankfully, there are a ton of different ways to hang artwork that won't damage your walls. (Hello, command photo hanging strips!) Artwork is a way to personalize your space and make your apartment feel like a home, not just a place you sleep in. My favorite site for art is Photos.com, because you can find a huge variety of art for any room in the house. I also like CanvasPop for its ability to turn my pretty Instagram photos into artwork as well!
PUT A COAT OF PAINT ON IT
The thrift store bookcase you bought (see item #1) is a perfect example of something that just needs fresh paint. And we all know that buying a new dining table and chairs or end table for the living room just isn't feasible. Big ticket items (or items you just can't bear to throw out) don't have to stay the same, though. If you've got pieces you love, sometimes a fresh coat of paint is just what the interior designer in you needed without breaking the bank. You can refinish wood furniture with a stain or gloss, or paint metal with acrylics. One of my favorite furniture "hacks" is paint dipping - just adding an accent color can really make your furniture pop!
Have you been holding on to the same shower curtain since college? And I bet you've never even thought of changing it out. Or, if you want to quickly change the look of a room, new linens are the way to go, especially if you can snag them in a fun, attention-grabbing print. New curtains double as a great way to tie the room together, with the added bonus of keeping your neighbors out of your business. Choose contrasting colors to draw attention, or shades closer to your wall color for a more subtle look.
WHEN ALL ELSE FAILS, REARRANGE
The easiest, cheapest way to refresh a room? Spend an afternoon rearranging the furniture. It costs nothing, and sometimes just moving things around can make all the difference and change up the "energy" of the room.
Hopefully I've inspired you to start the year off fresh!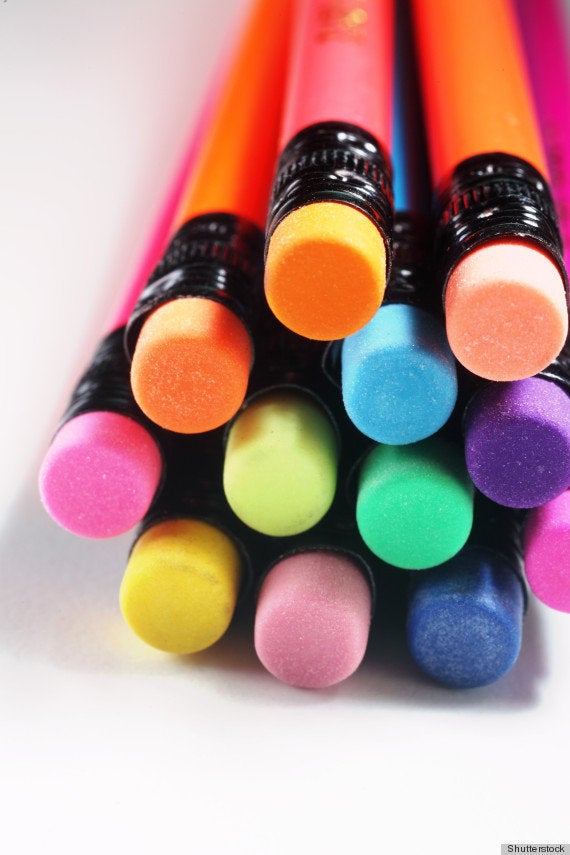 The Best Cleaning & Organizing Tips
Popular in the Community