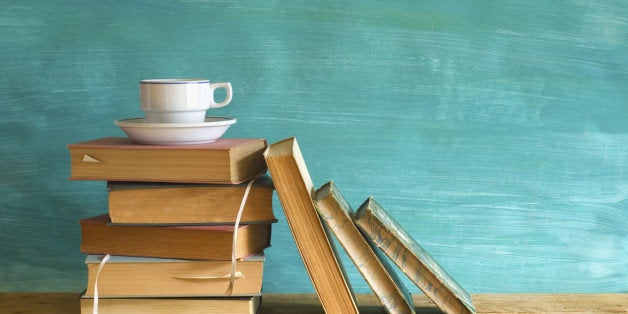 Tired of dystopia? Over the "sick lit" craze? Ready for a new wave of vampire books?
If you answered yes to these questions (I was just kidding about that last one), then you'll be happy to know that young adult fiction has some new topics and trends coming atcha in 2015!
As a YA book blogger, it's my job (minus the getting paid part) to tell you that the next big book themes of the year will be...
These books center on main characters who are on the wrong side of the law. They like to con, blackmail, steal and lie - all with charm and sass. Fans of Holly Black's Curse Worker series are sure to enjoy these books.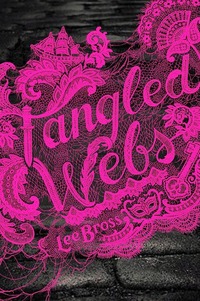 Tangled Webs by Lee Bross - Lady A is the most notorious blackmailer in the city. She's also 16 years old and lives in London's slums in 1725.
Con Academy by Joe Schreiber - Boy con artist meets girl con artist at elite prep school. Epic scamming ensues.
Liars, Inc. by Paula Stokes - Senior year becomes way more interesting when an opportunistic student sells lies to his fellow classmates - things like forged permission slips and cover stories to the school paper.
Duplicity by N.K. Traver - This story follows the average life of a 17-year-old boy who hacks bank accounts for fun in his spare time. Plus, his mirror reflection starts moving by itself...
Hold Me Like a Breath by Tiffany Schmidt - Penelope is part of a crime family who controls the black market of organ transplants. She wants to escape from the madness, but making it out alive will be a challenge.
Over the last few years, fairy tales and classic literary stories have been retold with a YA twist. This trend has gained some serious traction and will continue with flair in 2015.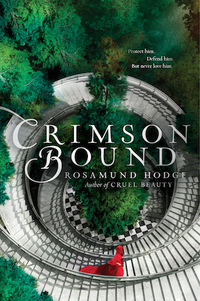 Crimson Bound by Rosamund Hodge - From the author of a Cruel Beauty (a favorite of mine this year), comes a story inspired by Little Red Riding Hood complete with dark magic, deadly secrets and forbidden love.
A Court of Thorns and Roses by Sarah J. Maas - The story of Beauty and the Beast blends with fairy folklore in this retelling that is VERY high on my to-be-read list for next year.
A Wicked Thing by Rhiannon Thomas - Sleeping Beauty's story continues...after the kiss and waking up to reality where nothing's as it seems.
Winter by Marissa Meyer - Winter is the fourth and final book in The Lunar Chronicles, and it will add the retelling of Snow White to the previous books that spun new tales around Cinderella, Little Red Riding Hood and Rapunzel. This is a must read series.
Finishing a book and feeling like the characters described really existed is something truly magical. Quirky characters, outlandish situations and serious topics seem to abound in these upcoming releases.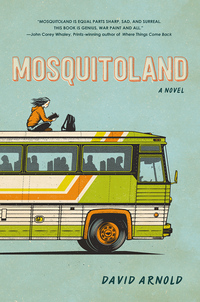 Mosquitoland by David Arnold - Traveling from Mississippi to Cleveland to see her sick mom, Mim meets some strange travelers along the way who help change her perspective on pretty much everything.
No Parking at the End Times by Bryan Bliss - Abigal's parents have sold all their possessions and have moved the family out to San Francisco in preparation for the "end times." The end of the world does not in fact occur, leaving Abigail to pick up the pieces of her broken family.
I'll Meet You There by Heather Demetrios - As her small town world falls apart, Skylar spends her summer working at a quirky motel off California's Highway 99 with Josh, a 19-year-old Marine. She's forced to make a decision between her dreams and the people she loves.
The Trouble With Destiny by Lauren Morrill - This book is described as "Pitch Perfect" meets A Midsummer Night's Dream on a cruise." I'm not sure this novel could be more quirky or fun if it tried.
As a sort of next generation of "sick lit," the stories below deal with the loss of loved ones and how those left behind cope. YA fiction has never shied away from heavy topics, and I'm glad to see tough themes like suicide and death presented in these books.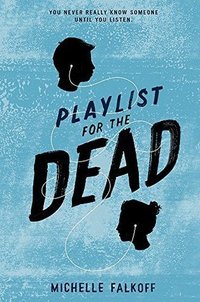 Playlist for the Dead by Michelle Falkoff - Sam tries to understand the suicide of his best friend by listening to the playlist of songs he left behind.
I Was Here by Gayle Forman - Cody and Meg share everything...until Meg takes her own life, leaving Cory totally shocked, confused and left to uncover the secrets Meg left behind.
The Last Time We Say Goodbye by Cynthia Hand - Lex can't move on since the death of her brother. She especially wishes she could forget the night he died because of a secret that's haunting her.
All the Bright Places by Jennifer Niven - Exploring depression and loss, this book pairs a girl obsessed with the future with a boy focused on ending his. Recommended to fans of Rainbow Rowell and John Green.
What 2015 book trends are you looking forward to?
Calling all HuffPost superfans!
Sign up for membership to become a founding member and help shape HuffPost's next chapter