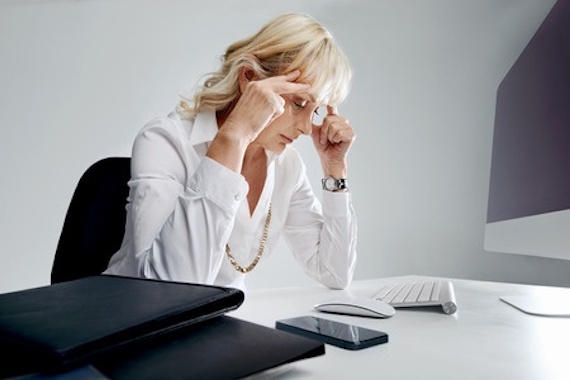 There are millions of people who, just like you, are unhappy at work.
The global statistics only tell part of the story. What I can tell you from my experience and from the stories I hear and read on a daily basis, the vast majority of workers over 40 years old are not only disengaged and unhappy with their job, they're dissatisfied with their career and dream about doing something different.
But they're afraid. They fear change. They believe it's too late for them to do something different.
They're afraid that it's over.
What's over is job security, the 20+ year career with one company, the early retirement package, and everything else you and I grew up believing that would lead to success and happiness.
Today's reality features contract positions with no benefits, underemployment, and age discrimination. These are just a few of the many challenges that workers over 40 are facing in today's job market.
You have an opportunity to choose a different path, regardless of your age.
Right about now, you're probably thinking that finding work you love or leaving the corporate life to become a midlife entrepreneur is not realistic. But despite what you've been led to believe, there has never been a better opportunity to change careers or become a first-time entrepreneur.
Yes, it will not be easy. It will require you to put in extra work, take risks, and break the career and life mold that you're feeling stuck in right now. Fortunately, there are some people already blazing a trail that will help show you the way.
Ready to jumpstart your inspiration?
Subscribe and listen to these five podcasts which will open your eyes to new opportunities and ways of thinking.
Mitch uses his personal experience and insight along with that of his guests to inspire and motivate you to dream and think big. His interviews are entertaining and most importantly provide tactical steps that will motivate you to take action and go after your dreams.
When I lost my job last year, this was one of the first podcasts I discovered, and I've been a listener ever since. Grant goes one-on-one with his guests and finds out exactly how they went from wanting more in their career to doing work they love. You'll hear stories from every industry you can think of, and a few you would have never imagined it was possible to earn a living from.
If you're searching for more meaning and purpose in your life, this podcast will open your eyes to what it means to live your life with intention. Greg interviews bring out practical insights and takeaways that you can use to create more happiness and fulfillment in your daily life. And you'll hear from unique and engaging guests who you won't find on other podcasts.
This podcast is specifically targeted at men in midlife who want to reinvent themselves. Kingsley knows firsthand the challenges this entails because, after a 20+ year career, he reinvented himself. Now he's helping others do the same. In each interview, Kingsley goes in-depth with his guests who have gone through their own midlife reinvention, revealing the real-life struggles and practical strategies they use as they pursue a life of significance.
This podcast promises to help you start over with confidence, clarity, and direction, and Joel and Dr. Pei deliver on that promise. Each interview is 30 minutes or less and features inspiring stories from many amazing guests who have relaunched their lives and careers. You'll hear about the challenges they've overcome and learn practical steps you can use to start your relaunch.
Create a plan of action. Its time to stop putting in all of the long hours and energy into a job that you hate and settling for a life of unfulfilled dreams and regret.
Use these podcasts and other resources to help you figure out what's most important and to discover what inspires you.
It's not going to be easy. It won't be without risks. But I can tell you that if you take action, it will be one of the most fulfilling and rewarding steps you've taken in your life.
Today is the day for you to start thinking bigger about who you are, and what you have to offer to yourself, your family, and the world.
Make this the day your journey begins.
Related