With North Vietnamese troops approaching Saigon, now known as Ho Chi Minh, the U.S. scrambled to pull back its last personnel in the city. The photos below show frantic scenes as the U.S. attempted to evacuate thousands of government personnel, civilians and South Vietnamese residents.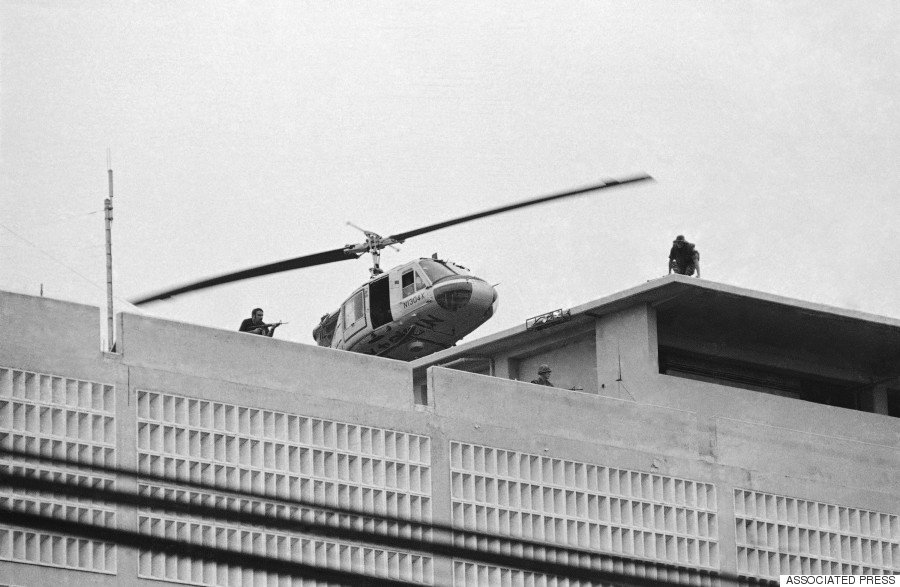 A U.S. Marine helicopter takes off from the American Embassy in Saigon on April 30, 1975. (AP Photo/Phu)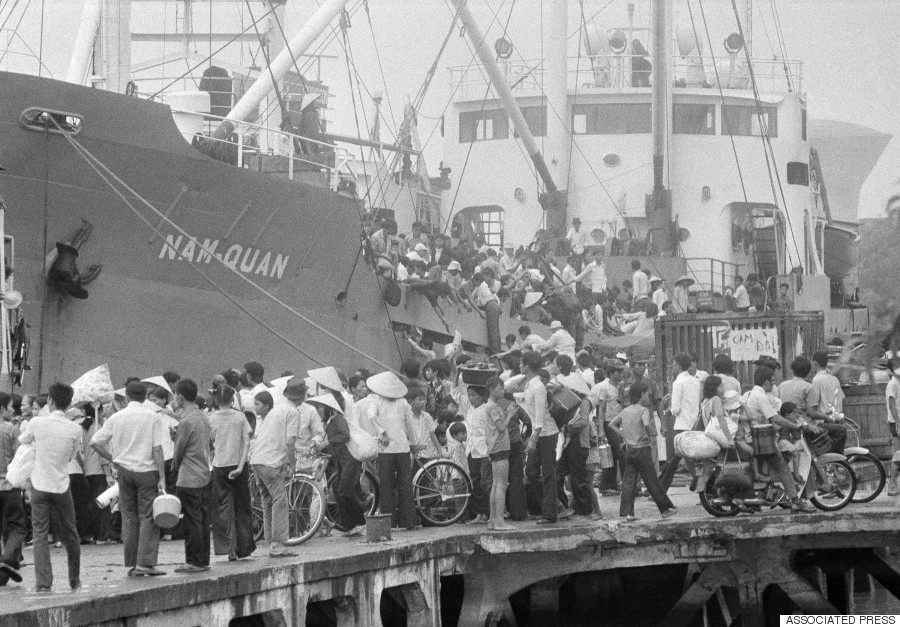 Evacuees board a boat in the Saigon waterfront as communist forces from North Vietnam close in on the city. (AP Photo/Matt Franjola)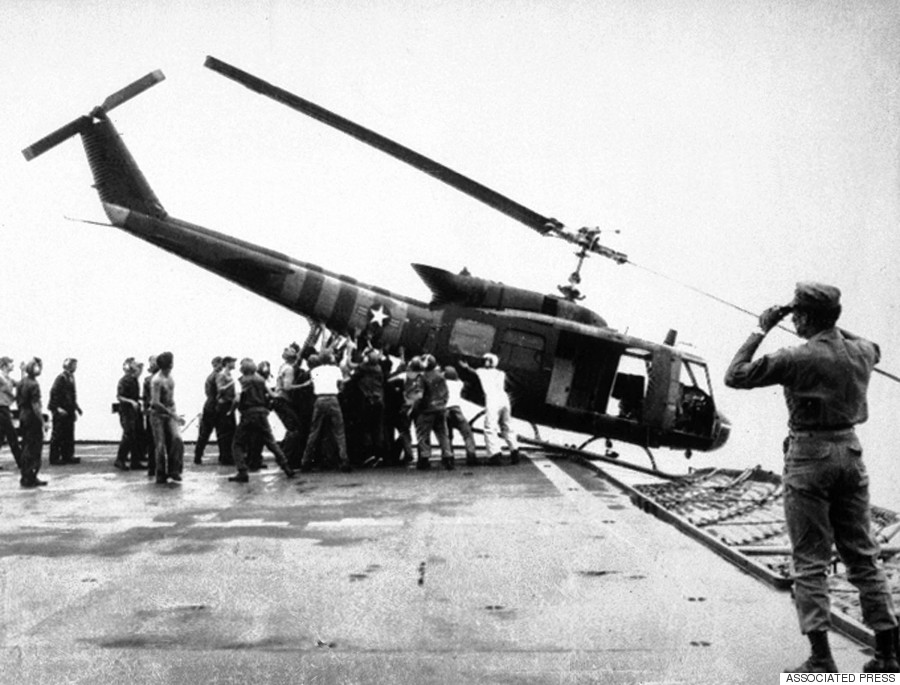 On April 29, 1975, one day before the fall of South Vietnam, members of the U.S. Navy push a helicopter off a U.S. command ship and into the sea. The helicopter was discarded in order to make room for more evacuation flights out of Saigon. (AP Photo/File)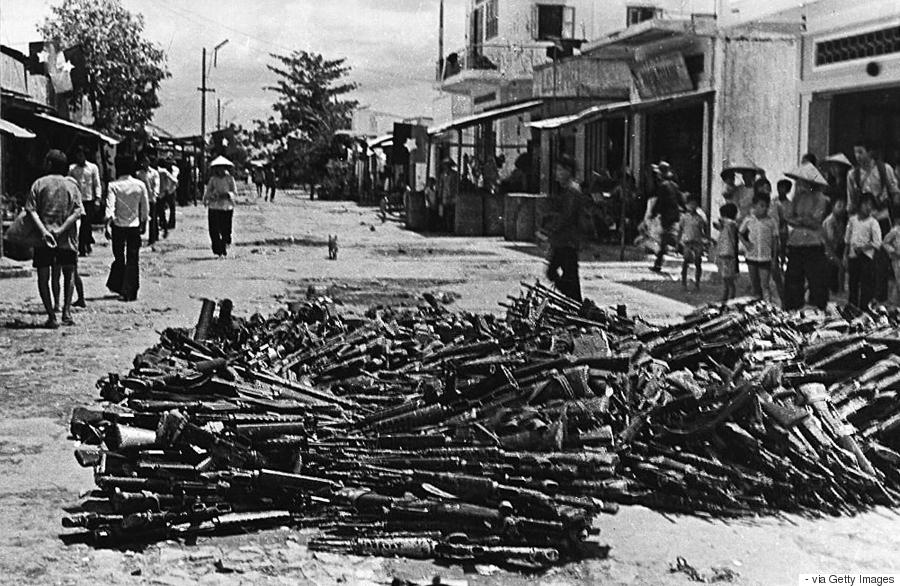 On May 1, 1975, a large pile of U.S.-made rifles abandoned by pro-American Southern Vietnamese army soldiers sit on the ground at a commune in the southern province of Can Tho. (AFP/Getty Images)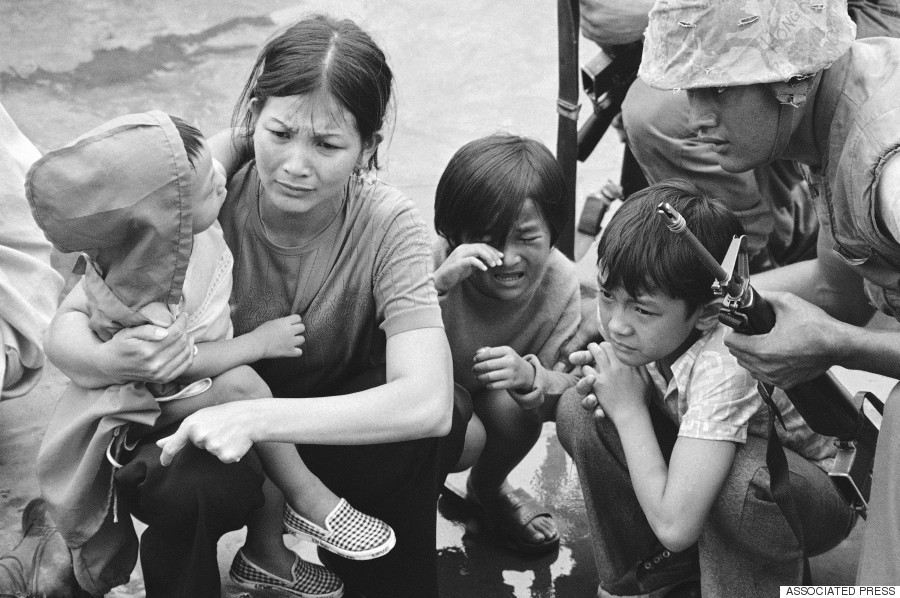 On April 29, 1975, a South Vietnamese mother and her children prepare to board a U.S. helicopter to leave Vietnam. (AP Photo/File)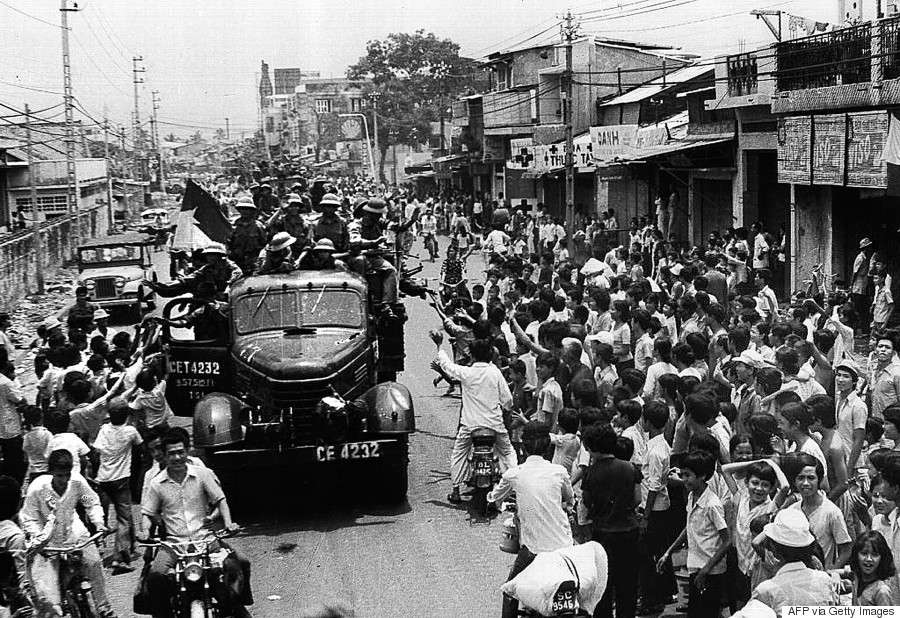 Saigon residents take to the street to welcome the arrival of communist troops on April 30, 1975. (AFP/Getty Images)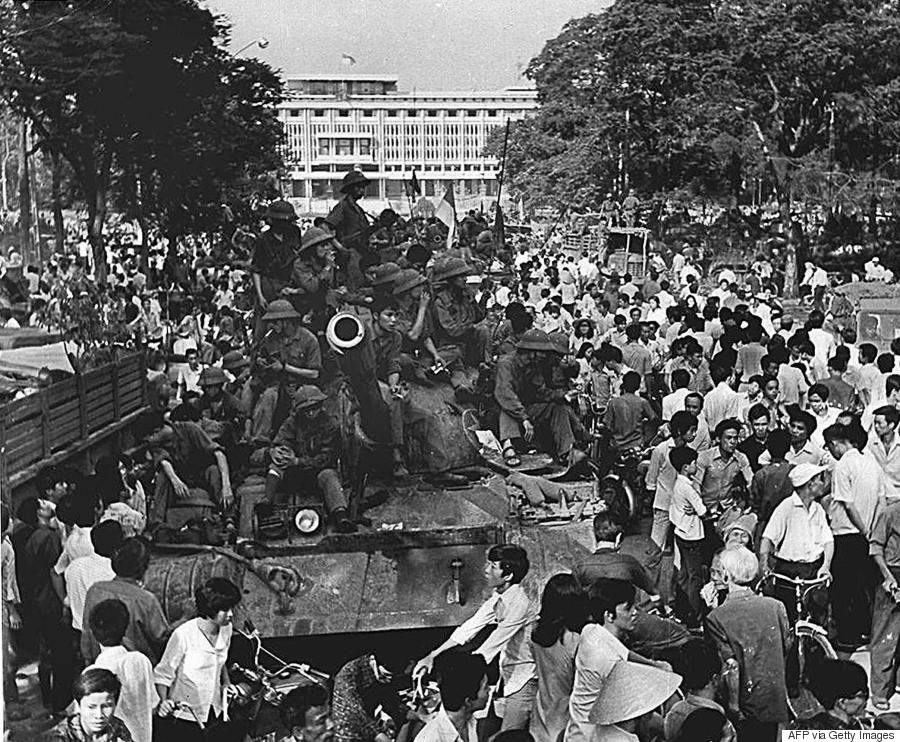 North Vietnamese soldiers sit on top of a tank posted in front of the presidential palace of the U.S.-backed regime as hundreds of Saigon residents gather around, April 30, 1975. (AFP/Getty Images)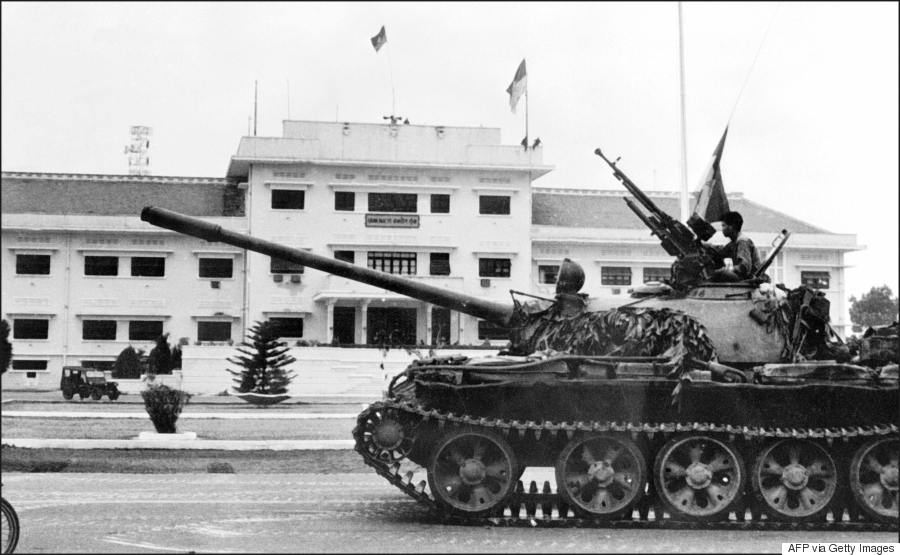 A North Vietnamese soldier perches on a tank in Saigon. (AFP/Getty Images)
CORRECTION: A previous version of this article misidentified the ship from which helicopter was being pushed as a battleship. The ship, the USS Blue Ridge, is a command ship.
Related
Popular in the Community