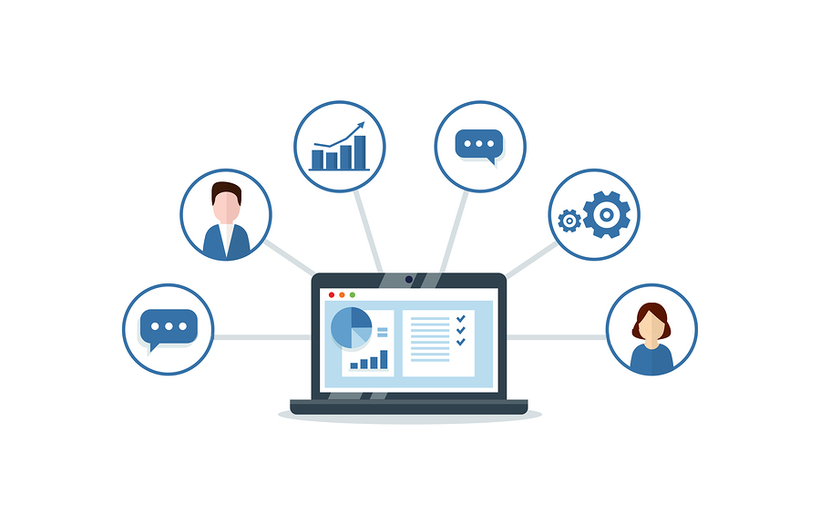 Customer Relationship Management (CRM) software has been used by businesses for decades as a sales and marketing as well as customer service tool. Over the years, this software has greatly evolved to meet end user need, while also integrating the latest and greatest technology. Here's an in-depth look at this industry with my report on 2017's most pertinent CRM statistics.
CRM to Surpass $40 Billion in 2017
CRM is no longer a fledgling industry. As Forbes reports, it's growing by leaps and bounds, and is expected to take in more than $40 billion in 2017. Year-over-year growth is being measured at 27%, based on the final tally from Q4 of 2016. Put into perspective, a year ago this industry took in $36 billion; this year it will do more than $40 billion.

Leading the pack are several major services providers. At the front is Adobe (26.9%), followed by Salesforce (21.1%) in at second place and Microsoft (20%) in at third place. Various other systems combine to make up the remaining percentage, with NetSuite and Oracle still in the mix but out of the top three spots.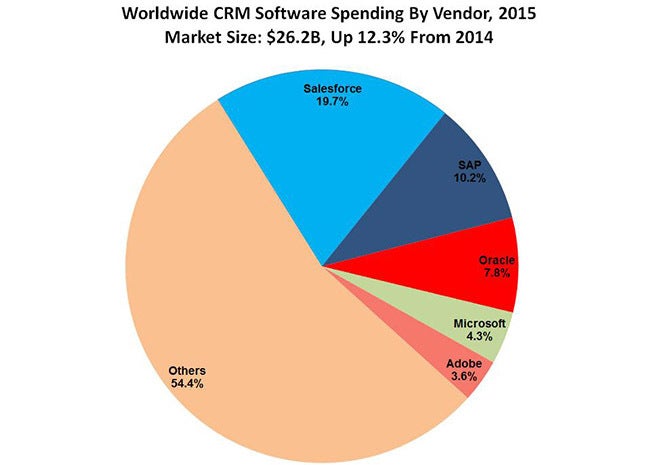 Software adoption rates tend to vary greatly, and are dependent on the type of software solution that is being integrated. Software makers strive to make implementation as diligent a process as possible, yet they face the daunting reality of a struggling end user. Onboarding rates for CRM will vary, and are strengthened by how user-friendly it is, compatibility with existing company computing systems, navigational ease and even the Graphical User Interface (GUI). Newer CRM systems are far more user-friendly than those of past, though, and as a result show improved rates of adoption.
According to Destination CRM:
"Firms with high end user adoption rates get high marks for the education they deliver to sales teams on how to get the maximum benefit out of using their CRM application. In fact, of the 8.7 percent of companies that received 'exceeds expectations' ratings for the quality and quantity of the CRM application training they deliver, 71.2 percent reported that more than 90 of their reps actively used their CRM system."
As far as CRM adoption rates are concerned, CRM Magazine explains that they are high overall. They emphasize that poor adoption rates hover at around 24% while they can peak as high as 90%, depending on the system being integrated. Overall, adoption rates for CRM are about 47% across the board. The most incremental aspect of adoption is, by and far, customer and technical support.
Software as a Service (SaaS) is becoming more reliant on the cloud. In the years to come, experts are predicting that the majority of SaaS solutions will be cloud powered and won't operate on the former client interface. What this means is that newer solutions will be faster and more secure, and will be accessible from just about anywhere you have access to the internet. According to Software Advice, as of 2008, 88% of CRM solutions were client-based. But as of 2017, 87% of CRM systems are now cloud powered.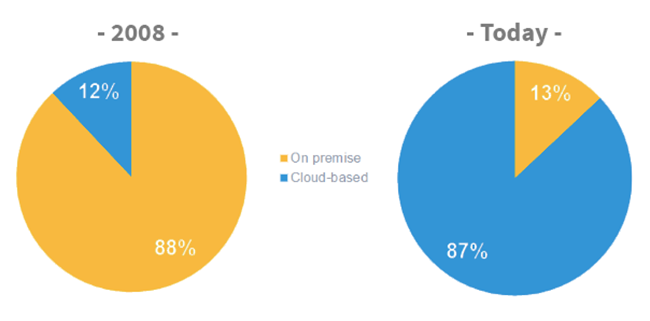 Mobile CRM systems benefit greatly from the cloud as well. A recent Nucleus Research study finds that 65% of businesses that are using mobile CRM software are beating their quotas. For companies that don't use a cloud powered mobile CRM, just 22% of them are meeting their quarterly sales quotas. Naturally, an adept system will offer cross-device compatibility, and will be powered by the cloud.

What Features Do Users Want?
CRM has changed radically over the past ten years, as newer technologies emerge and as the e-commerce industry grows. Recent reports find that the most desired features of the present day are the following three: Ease of Use (65%), Schedule Management (27%) and Data Snapshots (18%).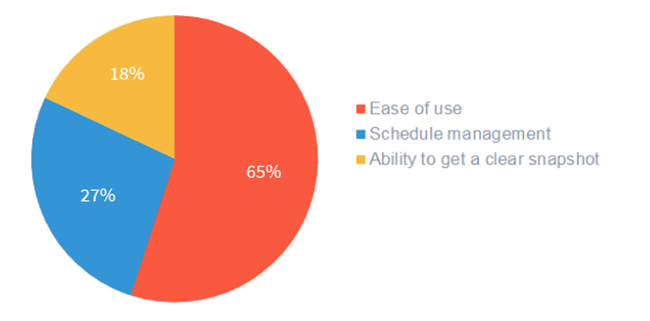 CRM Return On investment (ROI)
What's the Return on Investment (ROI) like for CRM? A recent Forrester study asked 2,000 employees how they felt about Microsoft's Dynamics CRM system. The feedback revealed that CRM can deliver a prospective ROI of as much as 245% in the first year, when adoption rates are high, and when the software is properly integrated into the corporate structure.
The Forrester study revealed some additional and interesting findings:
· Half of teams using CRM improve productivity by 50% or more.
· Sales teams using CRM see an uplift of at least 5%.
· Time spent consulting clients is reduced by 10% or more with CRM.
· Overall revenue climbs by 2% or greater.
· Labor cost for customer service drops by 40% or more.
· Annual marketing budgets for enterprise companies drops $75,000 or more with CRM.
· 79% of leads won't convert without CRM in place (Pardot)
· Inaccurate data sources result in a 30% lead failure rate overall (Cyber Sphere)
· CRM delivers a healthy CAGR of 15.1% (Forbes)
· In 2016, CRM software generated $36 billion in revenue (Forbes)
· CRM delivers an RIO that equates to a return of $5 per every $1 invested (Baseline)
· The average adoption rate for CRM is approximately 26% (Salesforce)
· Sales quotas boost by at least 65% with the right CRM in place (Innopple Technologies)
· Inbound sales revenue can increase by as much as 41% with CRM (Trackvia)
· Integrating social media into CRM can boost retention by 26% or more (Nucleus Research)
· Small businesses rely on CRM for email marketing more than 60% of the time (MarketingCharts.com)
· When leads are nurtured in CRM, they convert 47% more often (Annuitas Group)
· CRM can improve overall conversion rates on leads by 300% or more (Cloudswave)
· The average value of a purchase can increase by 40% or more with CRM (Cloudswave)
· CRM helps to reduce overall lead cost by 23% or more (Cloudswave)
· The right CRM system improves customer service by 47% (Capterra)
· A 74% improvement in customer service is realized with CRM (Software Advice)
Need some fast facts and easy stats? I've got you covered with this CRM infographic. Use it for easy reference of any of the stats mentioned in this article. Also, feel free to share it on your web pages, blog rolls, social media and elsewhere.

Michael Lazar is the Executive Director of Marketing at ReadyCloud, a cloud-based ecommerce CRM software solution. As an established digital marketer, Lazar's posts are syndicated nationally in a wide variety of mediums. Connect with him on LinkedIn. This article was originally published in Lazar's e-commerce blog.
Calling all HuffPost superfans!
Sign up for membership to become a founding member and help shape HuffPost's next chapter
This post was published on the now-closed HuffPost Contributor platform. Contributors control their own work and posted freely to our site. If you need to flag this entry as abusive,
send us an email
.