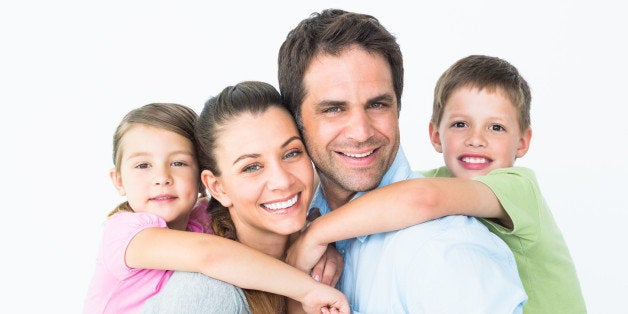 Throughout my life, you have done so much for me. From chauffeuring me around to wherever I needed to go, to taking family vacations every year, to helping me with my homework, you've always been there for whatever I need. And, although I've said thank you for the big things, the little everyday things often go unnoticed. As I being the first "adult" chapter of my life, I want to make sure you know how much the little things have meant to me.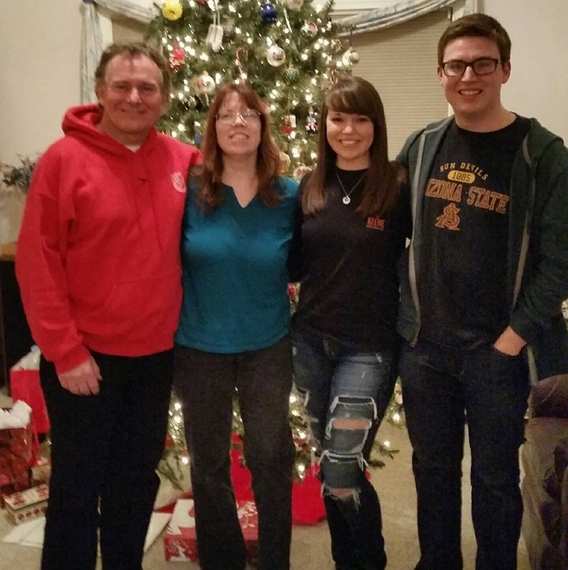 So thank you, Mom and Dad,
1. For giving me a childhood full of happy memories (yes mom, I swear I remember some of it).
2. For being helicopters when I needed it the most (and, usually, wanted it the least).
3. On the other hand, for letting me make mistakes. Doing so has made me the person I am today.
4. For supporting me through even the stupidest of the aforementioned mistakes. Even when you've known better, you've allowed me to screw up, and then helped me pick up the pieces.
5. For teaching me to be someone that cares about the people around me.
6. For encouraging me to be passionate about everything I do. You've given me the greatest gift; enjoying every minute of every day.
7. For fostering my love for reading. I think that this has been the biggest factor in my love of the world, because I learned to travel without ever leaving my room.
8. For being two of the people I look up to most in this world. You guys are the greatest role models.
9. For appreciating me through my highs and lows. Sorry I'm a monster sometimes.
10. For demonstrating what it means to love unconditionally, both in love for each other and in love for Alex and me.
11. For helping me to realize my worth, and not to value anyone that doesn't.
12. For being my taxi service, personal chefs, confidants, support system, reality check, and so much more. I feel like your résumés must be eight miles long.
13. For reminding me where home is (and the phone number, just in case), and always making it a comfortable place to return to.
14. For fostering my independent spirit; I know it hasn't been easy. Again, sorry I'm a monster sometimes.
15. For instilling in me a love of travel. It's been the dream to play all over the world with you both.
16. For showing me that I need to stand up for what I deserve, because other people won't do it for me.
17. For giving me a nudge in the right direction when I lose my way. Or a map. Either way, I'm getting there.
18. For always taking my calls, even if it's the seventh (or eighth, or ninth) one of the day.
19. For having a sense of humor, and teaching me to do the same, because although the perfectionist in me doesn't like to laugh at my mistakes, life is a funny thing sometimes.
20. For knowing I hate putting on bandaids when I have cuts, because it really hurts when you pull them off. (I'm not sure why this one came to mind, but I'm really grateful for it.)
21. For at least trying to rationalize the things I do, even when I don't understand them myself.
22. For coming to every dance recital, clapping loudly, and always bringing me crazy daisies.
23. For telling me about mistakes that you've made, so that I can see you both as superheroes and as real people. After all, every Superman has his kryptonite.
24. For all the sacrifices you've made for both Alex and me.
25. For never telling me I can't achieve a goal of mine, and for showing me that nothing is impossible.
26. For loving me when I was the least lovable (Yes, the monster thing fits in here, too).
27. For showing me to believe in something, whether that was God, myself, or just that everything would be okay in the end.
28. For teaching me not to fear anything. Except spiders. Try as you might, you can't convince me there's anything right with those eight-legged nightmares.
29. For encouraging me to try everything at least once.
30. For making me see things through, helping me understand the importance of perseverance, and not allowing me to quit when things get hard.
31. For laughing at me when I say or do ridiculous things. Which happens often, and I certainly need to be brought back to Earth when it does.
32. For having the patience of a saint. Lord knows you've needed it over the years.
33. For reminding me to slow down and take in everything around me. I know I get too excited sometimes, but I'm thrilled that you've been there to calm me down.
34. For never saying, "I told you so" when I was wrong (or at least attempting to). How many bite marks do you guys have in your tongues?
35. For bailing me out when I need it, and for being my excuse when I really don't want to do something.
36. For jumpstarting my coffee habit. Seriously though, the house always smelled like coffee, so how could I resist?
37. For giving me great taste in music. My best party story is still about dad's roadie days...
38. For doing things with me that you had no interest in, simply because you knew it would make my eyes light up.
39. For telling me you're proud of me, and even more than that, for being proud of me.
40. For still signing some of my Christmas gifts "From Santa"; I'd like to think that it reminds me to keep myself on the Nice List.
Most importantly, thank you for being you. I can't imagine growing up with any other parents. I've learned so much from you both, and I'm looking forward to spending the rest of my life learning and laughing with you.
Calling all HuffPost superfans!
Sign up for membership to become a founding member and help shape HuffPost's next chapter