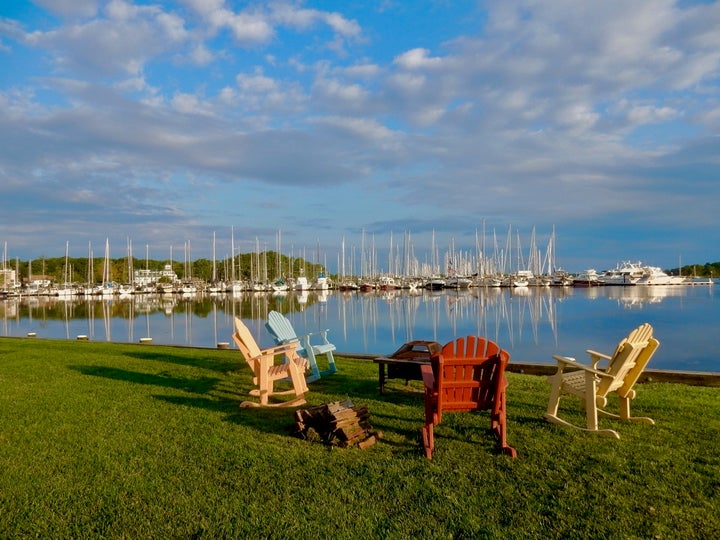 If you've ever driven through Maryland on I-95 and wondered what the daintily named Havre de Grace at Exit 89 is all about, join the club. This Duck Decoy crazy town at the "Top of Chesapeake," where the Susquehanna River flows into the Bay, once drew wealthy hunters like Teddy Roosevelt and many Du Pont's. It now attracts a growing number of historians, tourists, and wedding planners.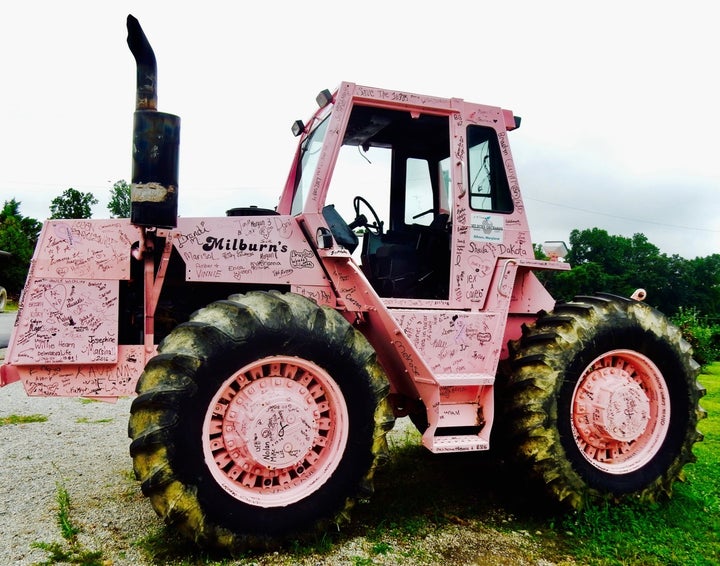 The following exploration of some lesser known Upper Chesapeake Bay communities begins in the Harford County MD town of Havre de Grace, then takes you to Annapolis and the "Maritime Republic of Eastport," over the Chesapeake Bay Bridge to Kent Island and Queen Anne's County– where you'll experience one of the World's Best Sunsets – north to the quirky and brilliant personalities in Kent County, and finally, ending in Cecil County, where a crab house sparked a downtown renaissance, a DuPont restored an historic plantation known for its flowers, and where a real couple "Bought A Zoo" and saved all the animals within.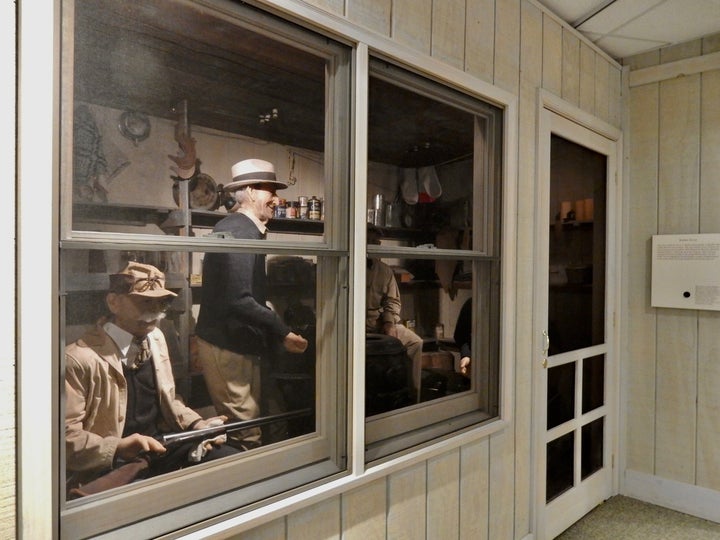 To do it justice, you can spend a week investigating all that follows. Or just pick and choose for a weekend's excursion. And, of course, should you seek other Offbeat Escapes in the Northeast USA, consult the GetawayMavens.com.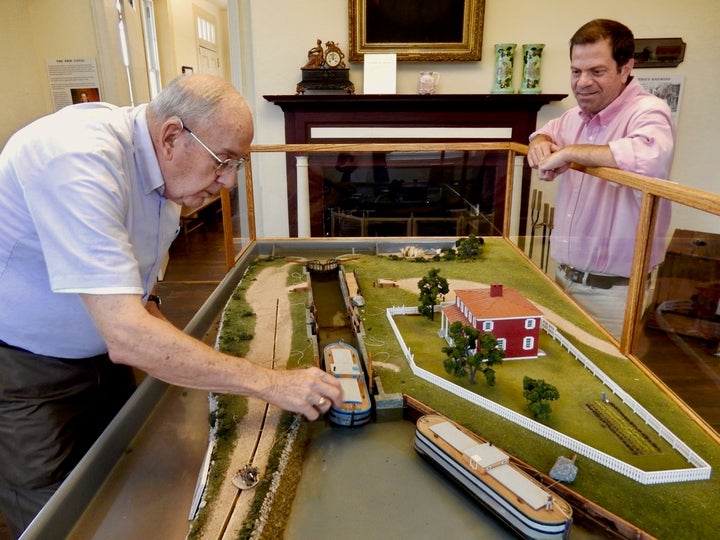 1. Have docent Joe Kochenderfer demonstrate the workings of a Canal Lock at the Susquehanna Museum at the Lock House, Havre de Grace. This 1840 Lock House Museum, situated about a mile from the Havre de Grace's 4 other museums, contains a very unique working miniature model of a real canal lock – a huge drawing card as no other museum has one of this caliber. As the former home and office of the lock tender and his family, it's an authentic peek into the lives of those charged with this important task.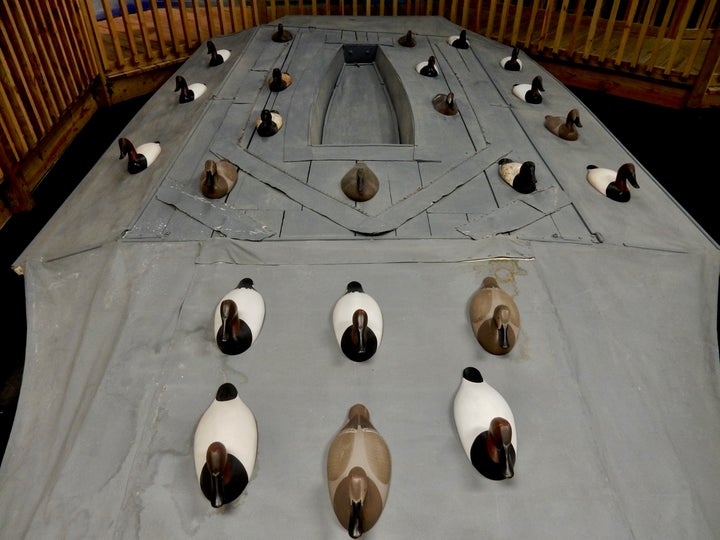 2. See an authentic "sink box" at the Havre de Grace Decoy Museum. Situated in the building that once served as laundry, indoor tennis courts, and pool for the former swanky Bayou Hotel right on the waterfront, the Havre de Grace Decoy Museum deserves an hour or so for its memorable and well-thought out exhibits featuring master carvers of the Tidewater region.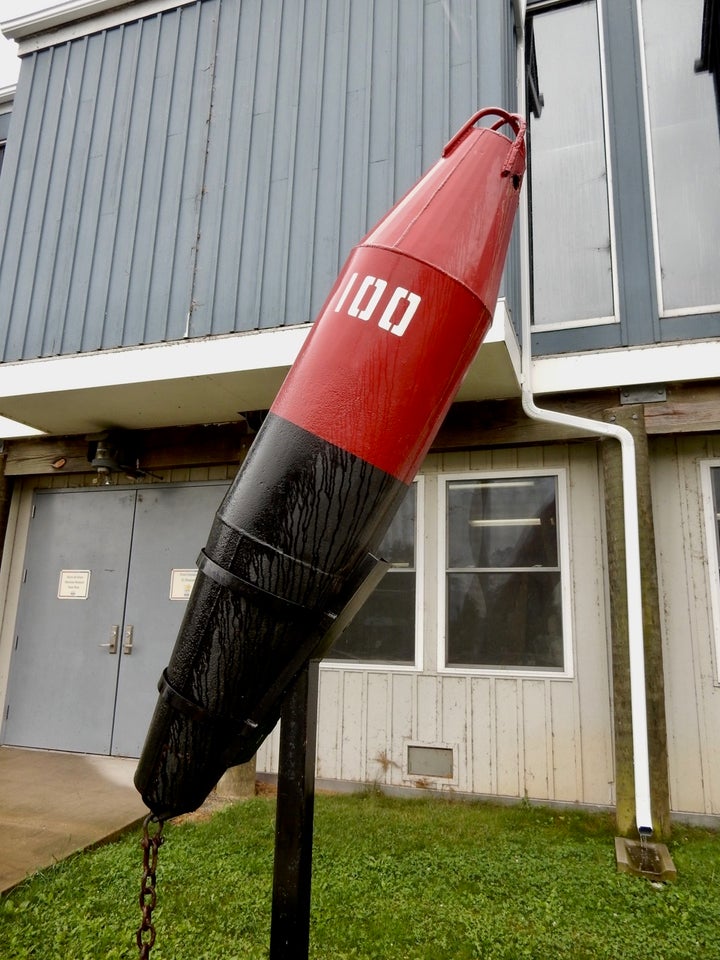 3. Visit the Havre de Grace Maritime Museum to see Native American petroglyphs on rocks coughed up by dynamite during the construction of the Conowingo Dam; crab pots and nets; Chesapeake Bay boats; a ships bell, crusted with fossils, scavenged from the bottom of the ocean floor in New Jersey waters; a ship Captain's office, and a whole exhibit devoted to John Smith's Aug 2-6, 1608 exploration of the Chesapeake Bay – one of the richest and most productive estuaries in the world.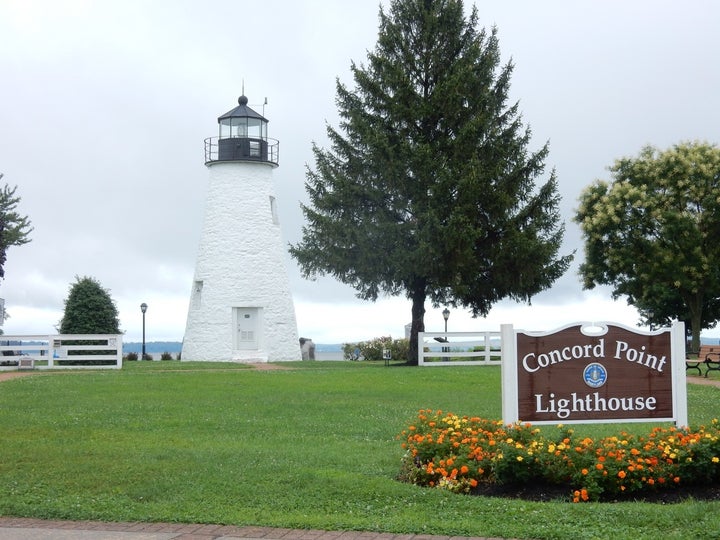 4. Learn about the origins of the Concord Point Lighthouse, built in 1827 on a valuable stretch of the "Susquehanna Flats." Dominated by fisheries and canning houses, the land here was so costly, fisheries owners insisted that the Lighthouse Keeper's house be built a few hundred yards away from the Lighthouse itself. Both are open for tours.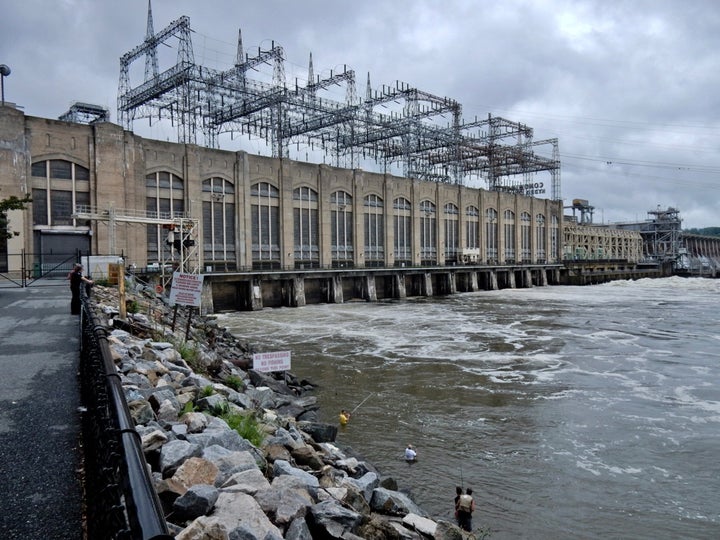 5. Witness a feasting flock of Bald Eagles beneath a hydroelectric dam. An engineering marvel, the Conowingo Dam, is also a feeding ground for hundreds of American Bald Eagles whenever water is released and fish get minced in the machinery. The Visitor's Center, situated on top of the hill a few miles from the dam itself, sponsors a Photo Contest every November, drawing serious wildlife photographers dragging tens of thousands of dollars worth of camera equipment from all over the world, to Fisherman's Park in Susquehanna State Park, at the base of the Dam. You can go any time, however, to see the water "boiling" beneath the sluices.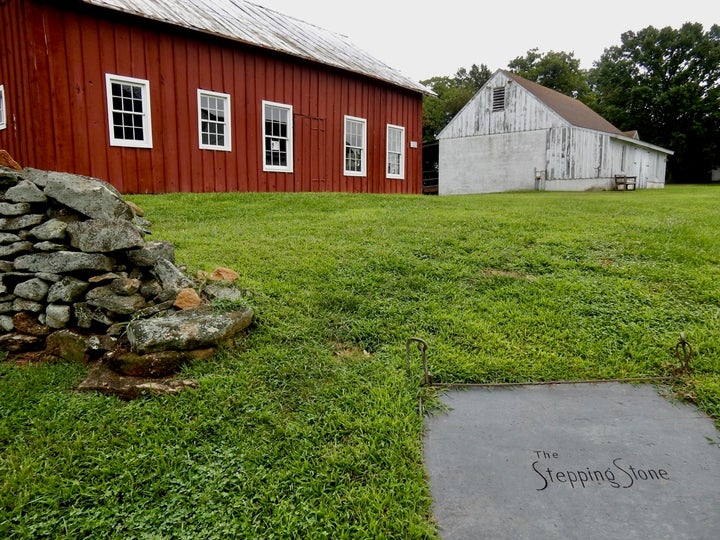 6. See a fetching "Barn Quilt" at the Steppingstone Farm Museum, Havre de Grace, a collection of buildings from 1771 to today, including the Blacksmith Shop from Level, Maryland that served as a polling place where the first woman in Harford County voted in 1920.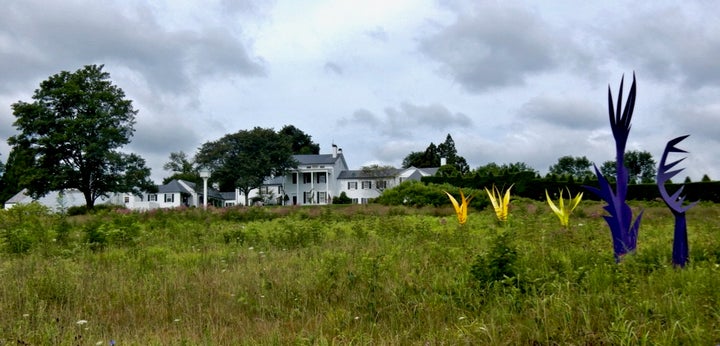 7. Get a gander at the "Hunt Scene" topiary - just one of thousands of outlandish and outlandishly beautiful plantings at Ladew Topiary Gardens, Monkton. Harvey Ladew purchased this farm in 1929, transforming it into a foxhunting center, and a series of garden vignettes and whimsical topiaries that now amuse and delight even visitors with Black Thumbs. Save some time for the Butterfly House – stocked with only native species caught in the area. You'll see them in every stage from egg, to caterpillar, chrysalis to butterfly.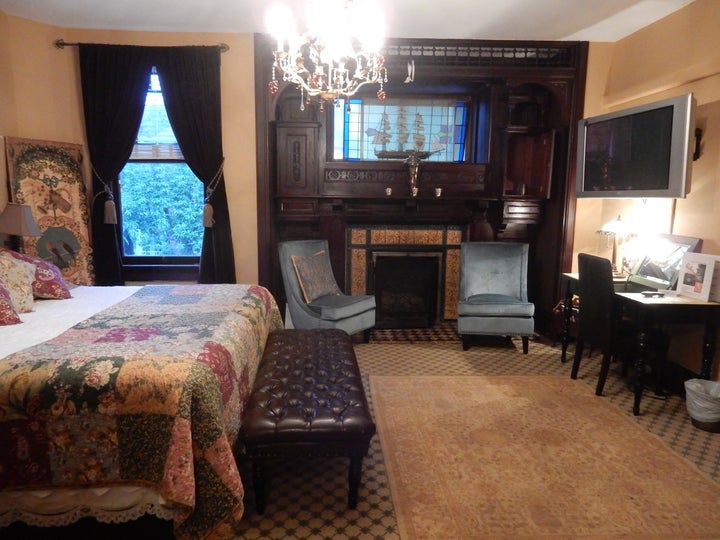 8. Stay at the Vandiver Inn, Havre de Grace, originally a business tycoon's wedding gift to his wife in 1886. Much of the main house remains just as it was in the 1800's – sporting original claw-foot tubs, carved fireplaces, and an eclectic mix of Victoriana, along with later 20's mirrored surfaces and Art Deco. A luxury inn, the Vandiver is also known as a popular wedding venue.
9. Tour the U.S. Naval Academy. The Naval Academy opened in 1845 with a heavy influence on engineering – as it has today. Considered one of the Top Five Engineering Schools in the country, only 1,200 are chosen from a pool of 17,600 applications. Not only does a prospective applicant need to show aptitude and intelligence, he or she has to be in top physical condition, have demonstrated leadership in High School, and have been endorsed by a Congressman or Senator. If you time your visit right – watch the pomp and circumstance of Noon Formation, when all Midshipmen must muster before lunch (every Mon-Fri except in inclement weather).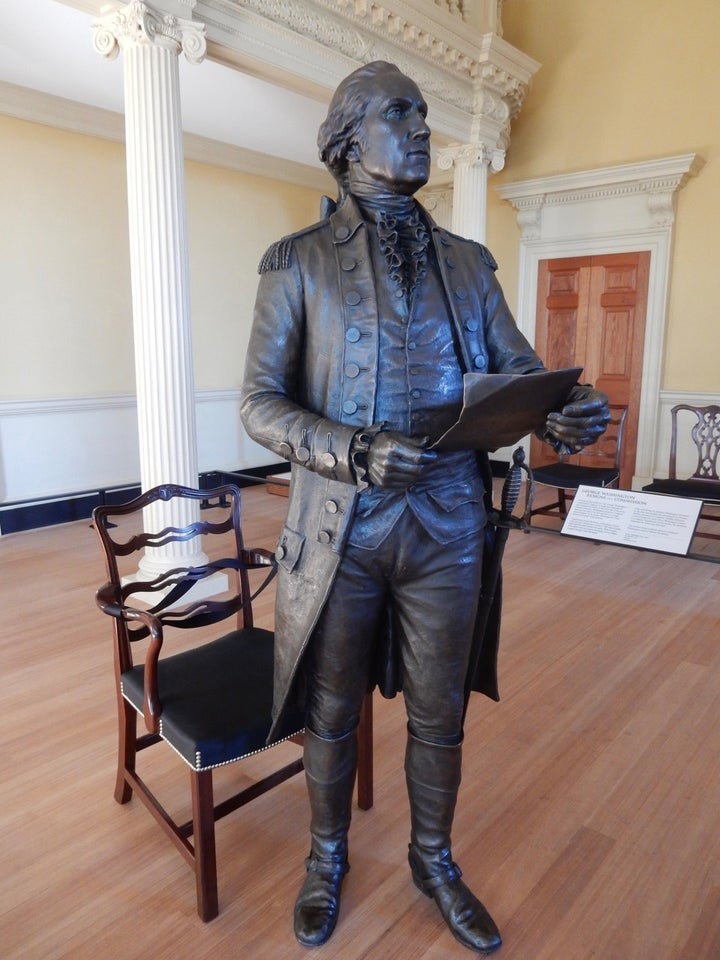 10. Stand in the room where General George Washington, gripping his speech with two hands as he shook with emotion, tendered his resignation as Commander In Chief of the Continental Army, in the Maryland State House, the oldest state capitol in continuous legislative use. Washington's personal handwritten resignation speech, considered by historians to be the 4th most important document in American history, is on display along with video and more information about what happened here.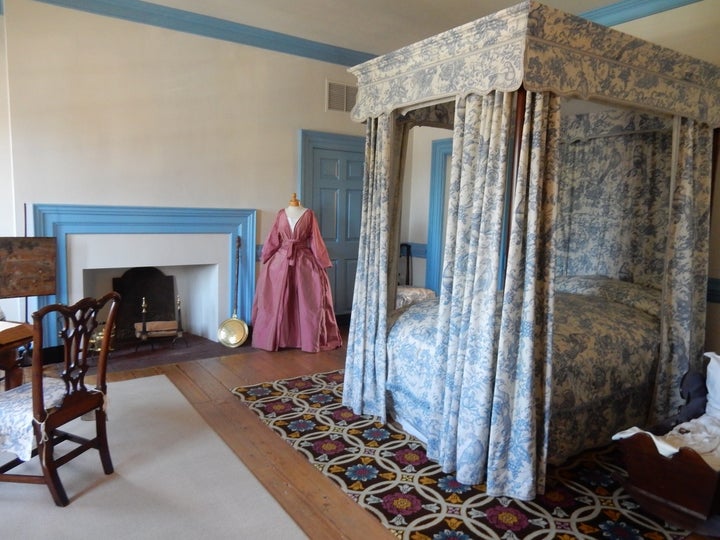 11. There are more 18th Century brick buildings in Annapolis MD than in any other town in America. One of the most significant is the William Paca House, a Georgian Mansion built in 1760 by one of the four Maryland signers of the Declaration of Independence. In 1965, a team of experts – archival researchers, archaeologists, architectural historians, paint analysts, x-ray photographers, carpenters, masons, landscape designers, horticulturists and other skilled professionals – began restoration with a keen eye to detail. Now, each room on two floors is an authentic recreation of how the mansion would have looked in Paca's time, as are the exquisite gardens outside.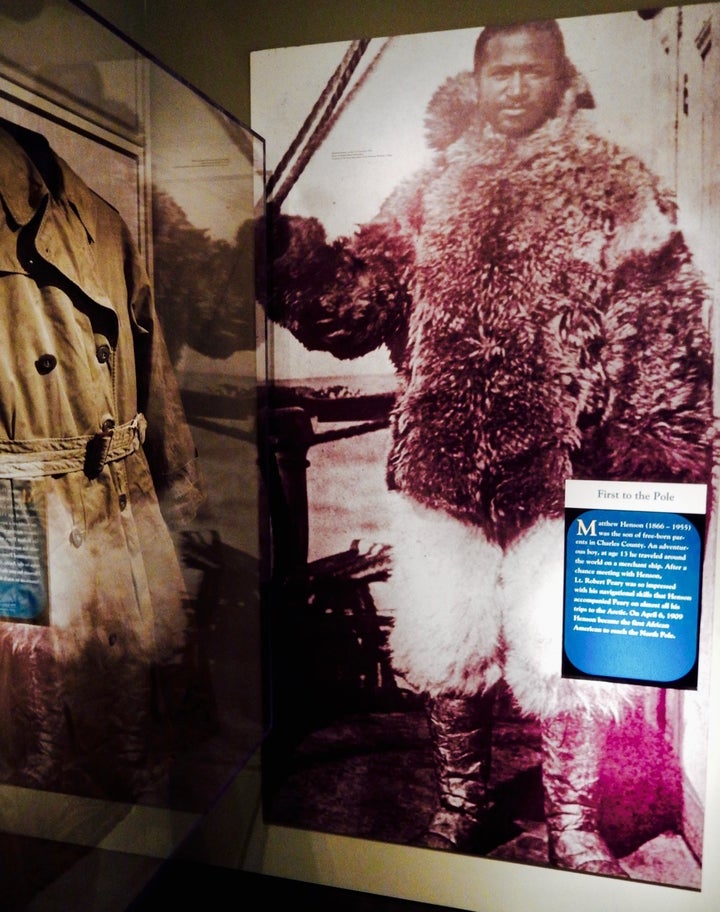 12. Learn incredible African American history at the exceptional Banneker-Douglas Museum, situated in the former Mt. Moriah African Methodist Church in Annapolis. Mathias de Sousa came to Maryland in 1633 as an indentured servant, earned his freedom, and became a ship's captain. Explorer, Mathew Henson, was the first African American to reach the North Pole, with Lt. Robert Peary, in 1909. Exhibits on these men and many others can be found in the hidden gem of a museum named for mathematician Benjamin Banneker (who helped survey the borders of the original District of Columbia), and Abolitionist, Frederick Douglas.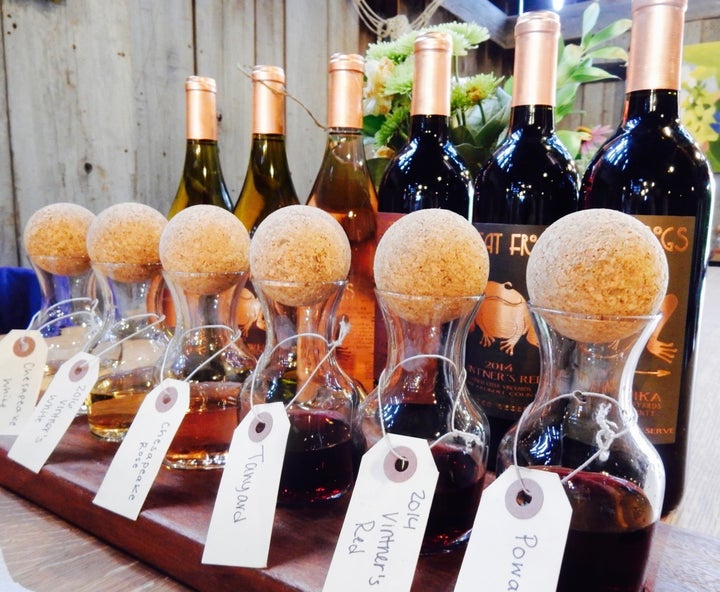 13. Nibble on meats and cheeses while sampling some of the best blended wines in the region at Great Frogs Winery. "Wine can be good, but it's better with food pairings," says winery owner and artist, Andrea O'Shea, who, with her husband Nate offers artfully curated tastings in a much photographed converted tobacco barn.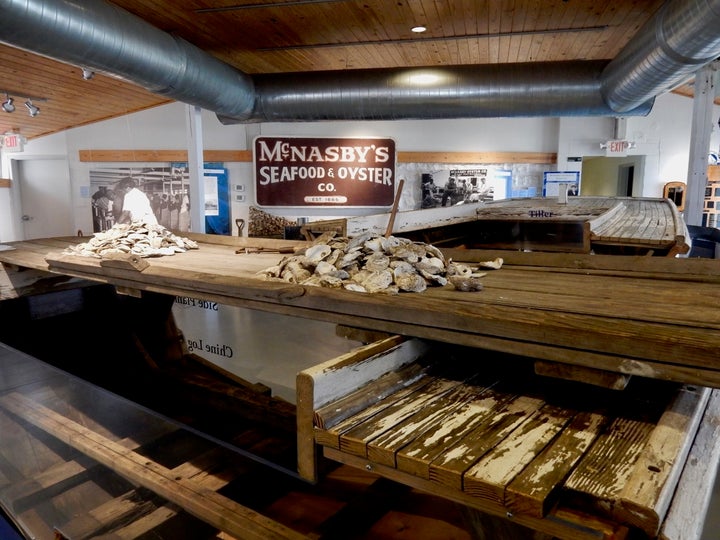 14. Learn about the Chesapeake Bay's prevalent oyster industry and the importance of oysters at The Annapolis Maritime Museum, (in a section of Annapolis that declared itself the "Maritime Republic of Eastport" on Jan 25, 1998). From 1918 to 1986, this building was McNasby Oyster Co., the last Oyster Packing Plant in the region. Exhibits are set up where dozens of workers once categorized and shucked those bivalves.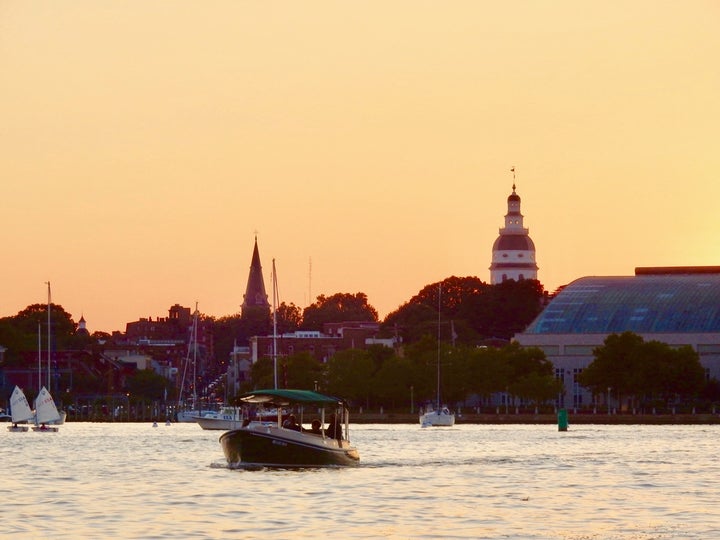 15. For a different perspective on the Annapolis waterfront, rent a Duffy 22 Electric Boat for an hour or longer ($175 per hour) with up to 9 other people through Annapolis Electric Boat Rentals. It's a mellow and quiet way to see the Naval Academy and Annapolis downtown, particularly beautiful at sunset.
16. Tool around Annapolis in a GEM (Global Electric Motor) with Annapolis EvenTours, for a very different experience than a walking or trolley tour. With only six seats – for driver and 5 guests - each tour is an intimate and customizable way to explore the narrow alleyways and cobblestone streets of this Naval town.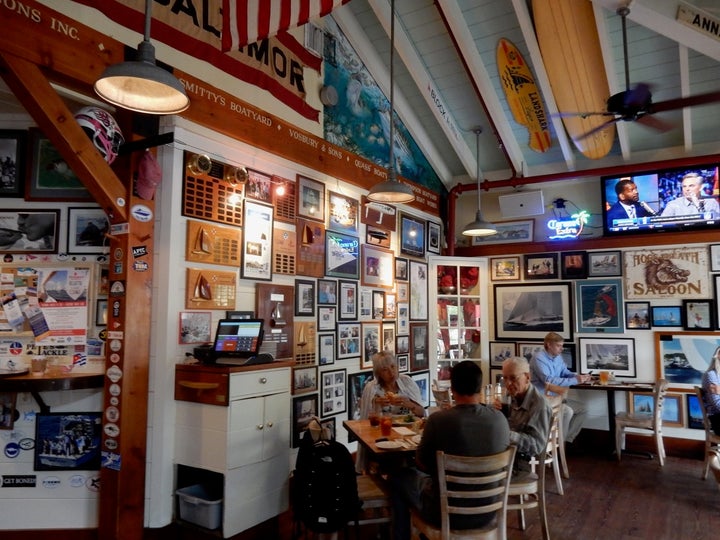 17. Travel enough through Maryland and you'll find that almost every restaurant claims its got "The Best Crab Cakes." But not every restaurant can boast that Michelle Obama declared theirs "The Best." The Boatyard in Eastport can. A "Yachtsman's hangout," The Boaty McBoatface of restaurants opened 17 years ago, according to owner Dick Franyo, with the modest intention of being just a "sailor's bar." Then, celebrities like Jimmy Buffet and Kevin Bacon (who celebrated his birthday here this year) started coming in, and thanks to Cooking Channel darling Chef George Betz, "the food got good."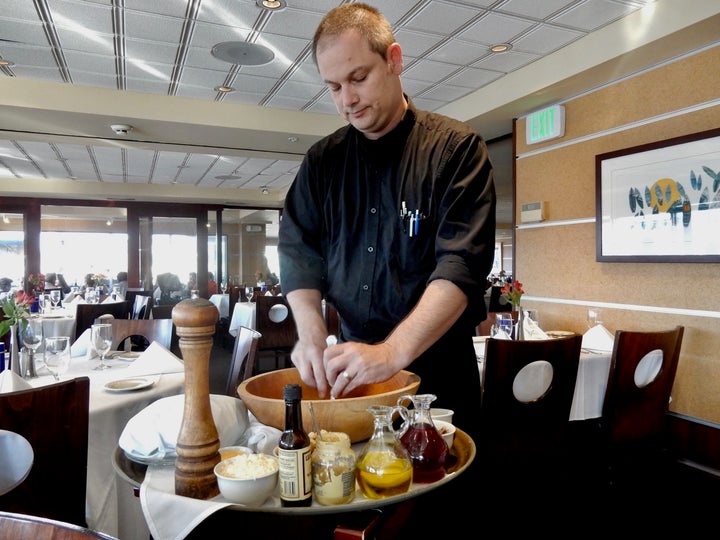 18. Take a water taxi or walk across the bridge to Carrol's Creek Restaurant in Eastport, where you can sip wine and nibble innovative cuisine while watching kayakers, SUPers, scullers, and sailboats silently slipping by. The signature ap, Sea Scallops in Shredded Phyllo, looks like dual sea urchins on a bed of wilted spinach and tastes divine, but don't miss the tableside Caesar Salad, large enough for two plus some.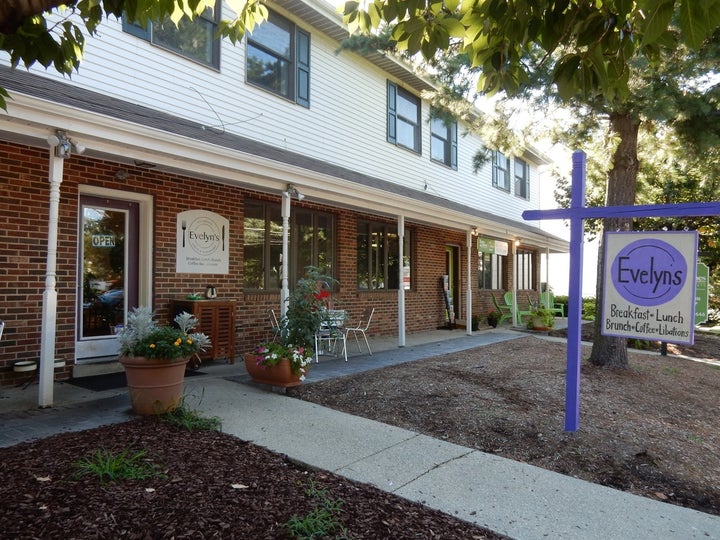 19. Have breakfast at Evelyn's in West Annapolis Village. Few people know about this little nook in Annapolis, but more and more are finding out thanks to establishments like Evelyn's, whose "Local and Sustainable" offerings are served in an adorable, welcoming, bright space. Named after the owner's 5-year-old daughter, Evelyn's espouses a "plant to plate" ethos.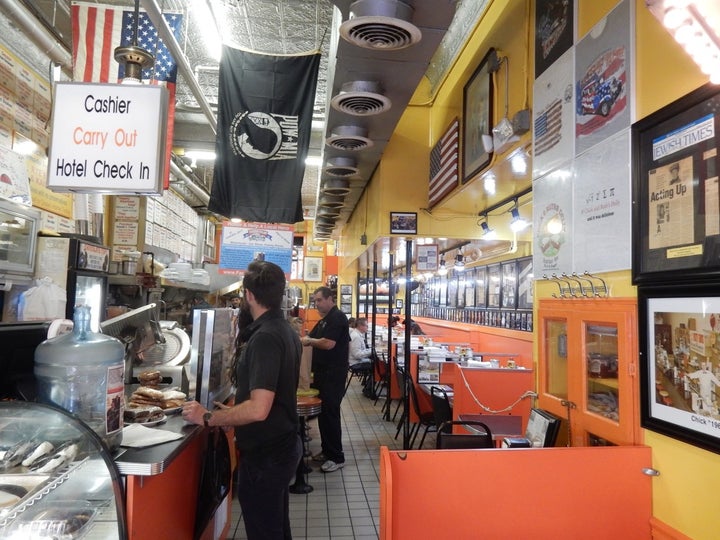 20. Every weekday morning at 8:30 (weekends at 9:30), Ted Levitt, owner of Annapolis's iconic Chic and Ruth's Delly (home of the 6 lb. shake) leads patrons in the Pledge of Allegiance.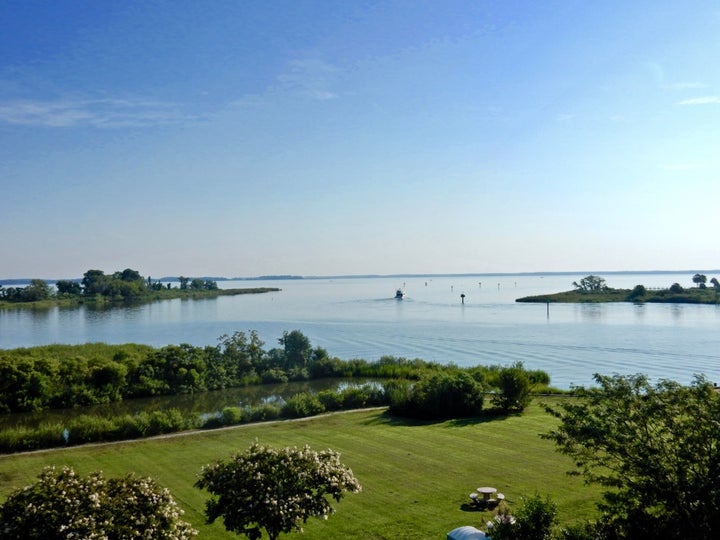 21. Stop into the Chesapeake Heritage and Visitor's Center, Chester, to get your bearings, grab some brochures, peruse the small museum where you'll meet Francois the Terrapin, and climb the observation tower for a bird's eye view of Ferry Point Park. Francois – named for his very French "mustache" – is the most social turtle you will ever meet, and if ever a Terrapin deserved his own Twitter account, it's this one.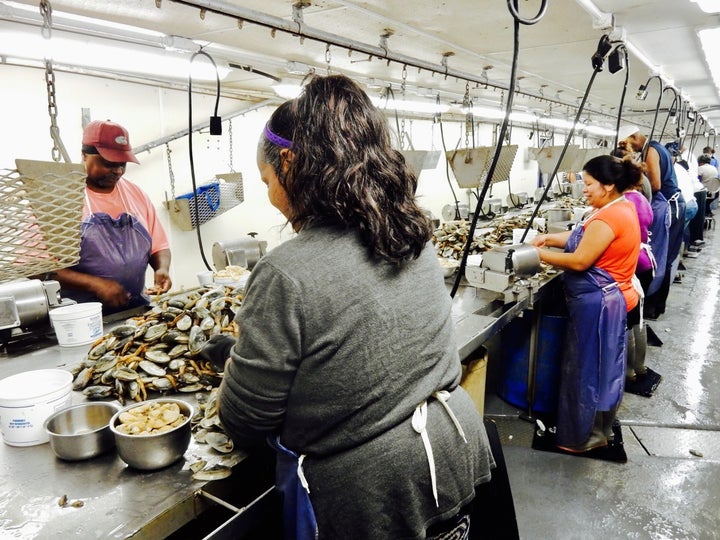 22. A tour of wholesaler, Harris Seafood, Grasonville, is an under the radar and insidery few minutes traipse though a working seafood processing and distribution facility. This unofficial "tour" (if owner, Jason Ruth, is around, he'll escort you), is really a behind the scenes look at people working hard, and a hard look at how we get our crabs, oysters, and soft shell clams. In fact, Harris Seafood is one of the very last "shucking houses" in Maryland – and watching dozens of these master shuckers in action is something to see.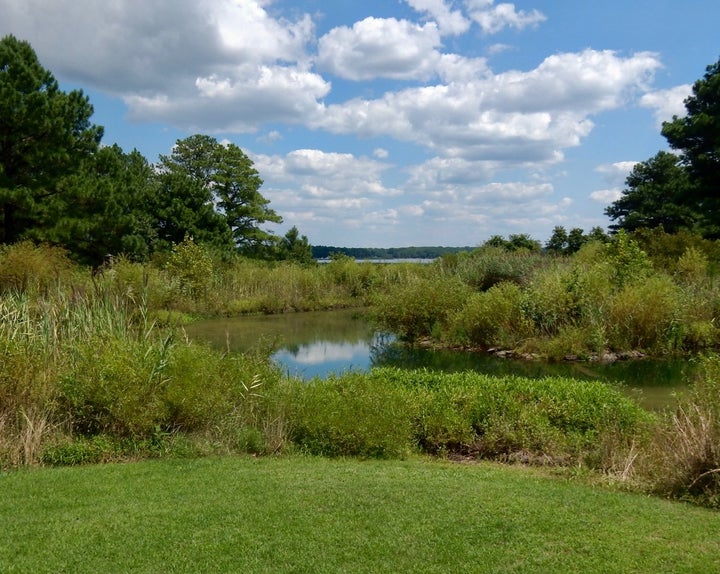 23. Kayak in the inlets around the Environmental Center that used to be called Horsehead Wetlands Center due to the shape of land on which it sat. Renamed the Chesapeake Bay Environmental Center (CBEC), Grasonville, the peninsula encompasses four miles of flat, though muddy, hiking trails, with observation towers and duck blinds and a Raptor Rehabilitation Center on site. But if you really want to experience "Marshy Creek" – plan to rent a kayak ($20 per day, some hauling involved) or take a guided kayak tour ($20 for about 2 hours). Marshy Creek is brackish, inviting both salt water loving jellyfish, and fresh water ducks and geese to feed and float among its unique water grasses.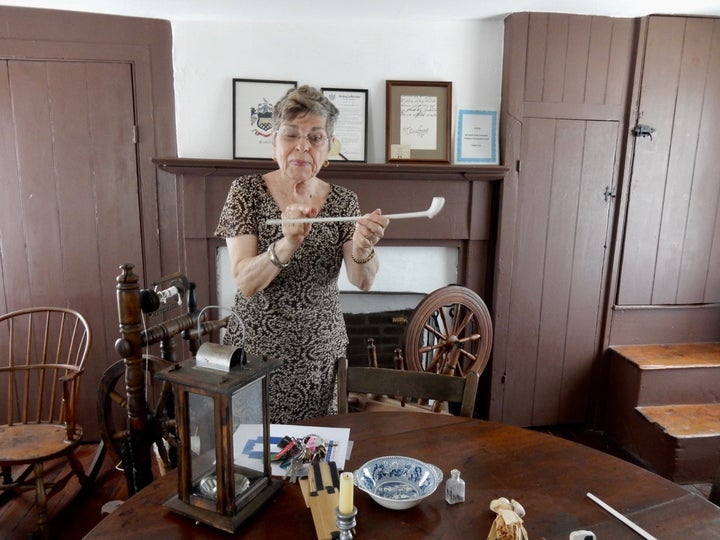 24. Enlist the sprightly Nancy Cook to usher you around Historic Stevensville, a small Queen Anne's County 'burg known for the "Cray House," built in 1809 by a ship's carpenter named Denny (Cray was the last to live here). In 2003, the rustic home, found overrun with termites that had demolished most of the wood, was rebuilt exactly as it had been the first time – with unique Post and Plank construction specific to the Tidewater Region. The small historic town is also home to the Historic 1880 Christ Church, a mish-mash of Queen Anne and other architectural styles.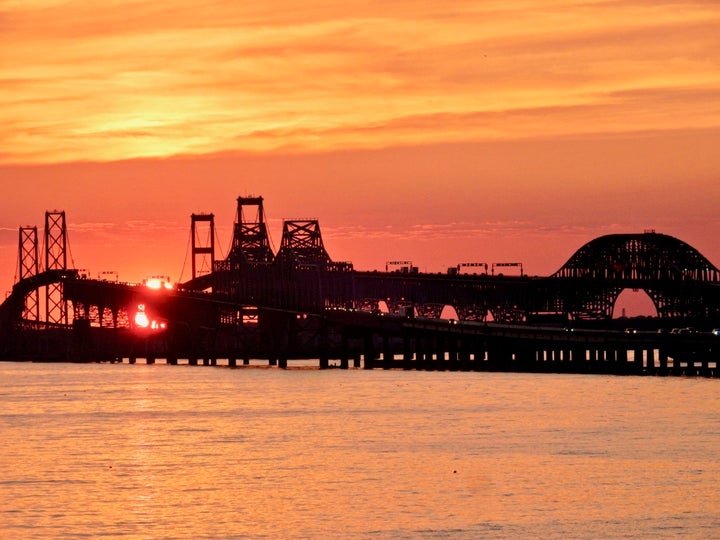 25. For best views of a stellar sunset, reserve an outdoor or window-side table at Hemmingway's Restaurant: the first building you see as you cross the Chesapeake Bay Bridge, on Kent Island. Yes, dishes like Grilled Sweet and Spicy Mango BBQ Salmon, and Pan Seared Rockfish are good and tasty, but it's the sunset that will knock your socks off. When that ball of fire descends down through the bridge girders, the whole Bay seems aflame. No wonder photographers come here just for this reason.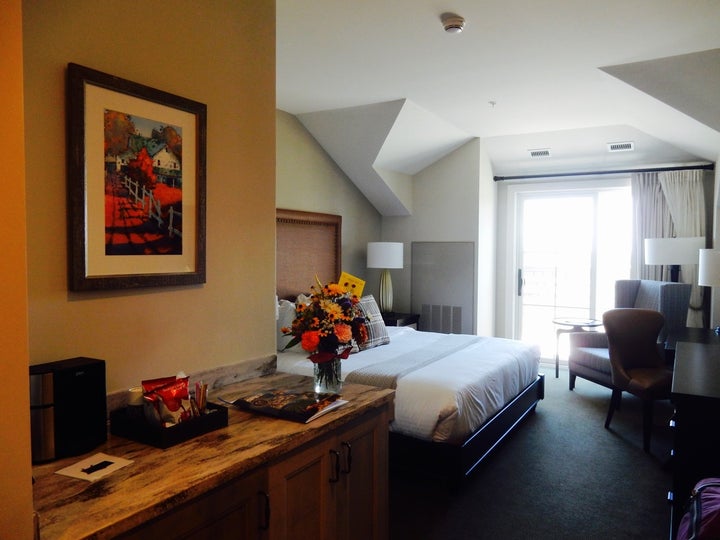 26. Stay at the Inn at Chesapeake Bay Beach Club, a brand new boutique hotel with over the top friendly staff, upscale witty décor, 54 rooms, an innovative house-garden-to-plate restaurant, a well-stocked fantastic Market for both gifts and meals, full service spa, and other great amenities. On site Knoxie's Restaurant in one of the best in the area for innovative cuisine.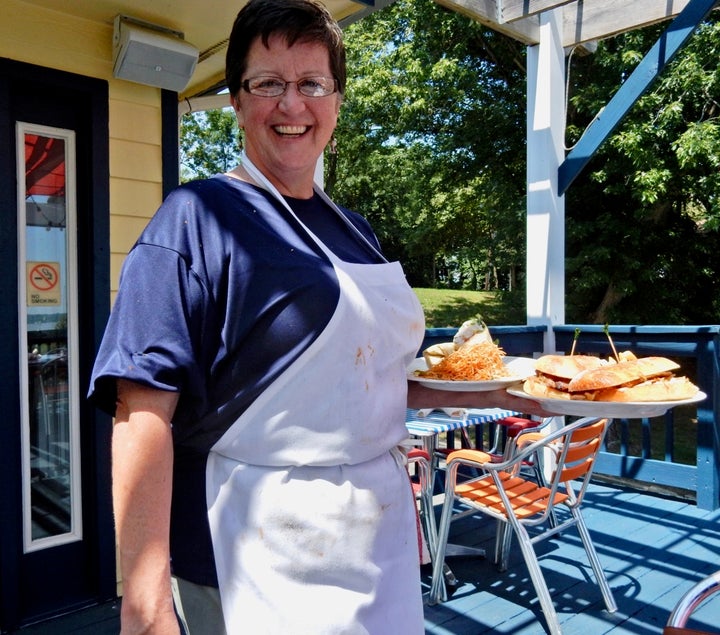 27. Eat at Barbara's on the Bay, in the tiny town of Betterton – population 300. Philly-born, New York chef, Barbara Esmonde, ran in circles with Bobby Flay, cooked at the Beard House, and competed on Chopped before landing in Maryland. One day she walked into this café for sale on a bluff overlooking Betterton Beach and the Chesapeake Bay, and she was smitten. Since then ("5pm, October 9, 2014"), Barbara's on the Bay has been wowing diners with exemplary service and eclectic and outrageously good food, like the signature Aberdeen Rumble – dry rub flank steak, caramelized onions, from scratch potato sticks, roasted red pepper sauce on Ciabatta Roll; a Holy Cow! of a meal meant for guys with hearty appetites, or girls who don't want to miss out. Her Scotch Eggs, a crunchy-soft version of the Irish Pub staple is the perfect snack, as is the orgasmic Pretzel slathered in warm crab dip. You'll want to eat everything, but no worries. You can work off those calories by striding a few times down to and up from the pristine Betterton Beach - the prettiest beach on the upper Chesapeake.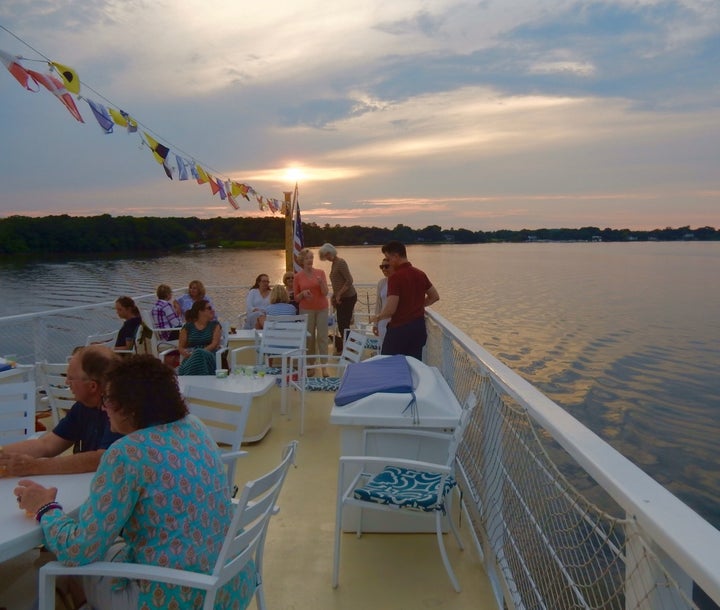 28. Plan a sunset cruise up and down the Chester River on the Chester River Packet (Chestertown) - a 1920's style wooden yacht - certainly one of life's great pleasures, especially with a drink in hand. The star of cruise is the riverscape and the spectacle of shadow, light, and color as the sun goes down. This mellow excursion seems to attract a bevy of girl/guyfriend groups, romantics, and anyone who revels in the communal celebration of days end.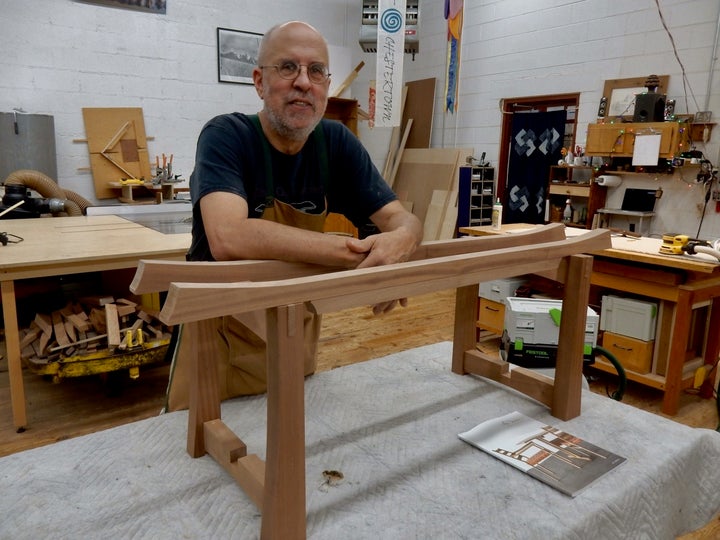 29. Make an heirloom table or bench with the help of a master craftsman. Robert Ortiz has been fashioning Shaker and Japanese style furniture in his Chestertown studio for 22 years, and lately started offering his expertise to the public. During his 5-day one-on-one workshops, Ortiz guides novices through the process of wood selection from the mill, and then through design, joinery, and finish, using the same tools, jigs and fixtures he's developed over the years. At the end of five days, you take home an heirloom-worthy piece of furniture that you'll treasure for the rest of your life.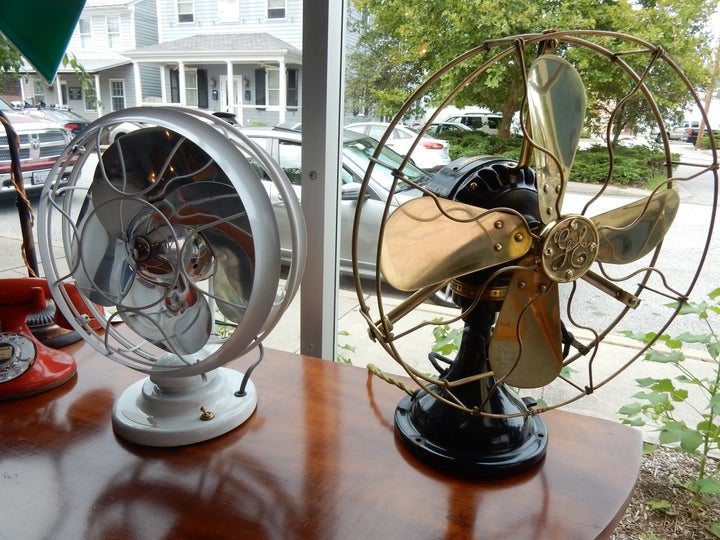 30. Purchase a working Candlestick telephone at Chestertown Electric, both a shop and museum for restored early 20th century electrical appliances. Dave Hoatson, an electrical engineer in the Defense Industry for 35 years, retired from the government to follow his passion; bringing phones, fans, lamps, clocks, and other electrical appliances made before the 1930's, back to life in strikingly beautiful ways. Of all the devices, the two most eye-catching are a 1914 General Electric ($900) and a 1934 Emerson Silver Swan ($300). Both are fully functional and throw out more breeze than most fans of their size today. Fan fans come here from all over the country (yes, there is a Fan Club), so if you're in town, stop in to say hi and pick up that dial kitchen phone from you nostalgic dreams.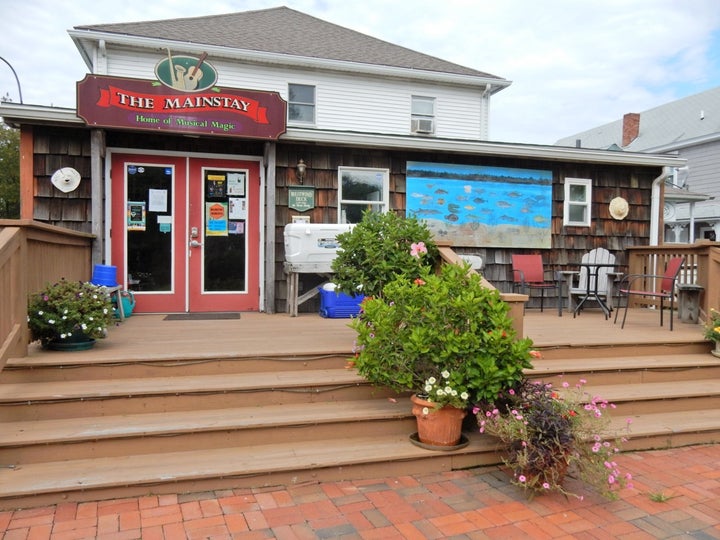 31. Listen to World-Class music at the 125-seat Mainstay – in the "boaty" hamlet of Rock Hall MD. Founded 23 years ago by college PhD Professor and jazz trumpet player, Tom McHugh, The Mainstay has since hosted the likes of Charlie Byrd, the Preservation Hall Band, and Femina. Patrons come from DC, Philly, and Baltimore, to hear everything from Blue Grass to World, Folk, Funk, Indigenous, Hip Hop, and of course Jazz, in an intimate space. On any given night, the "savvy and attuned" spectators love to speak to the musicians after the show. "The room, audience, musicians, and music," says McHugh, "together create a weird synchronicity that is magic." While in Rock Hall, grab an artisanal coffee at Java Rock (where you can also purchase irreverent novelty items and wine), and then bed down at the new, Chesapeake-chic Inn at Haven Harbour Marina or in a sweet cottage at the swanky Inn @ Huntingfield Creek.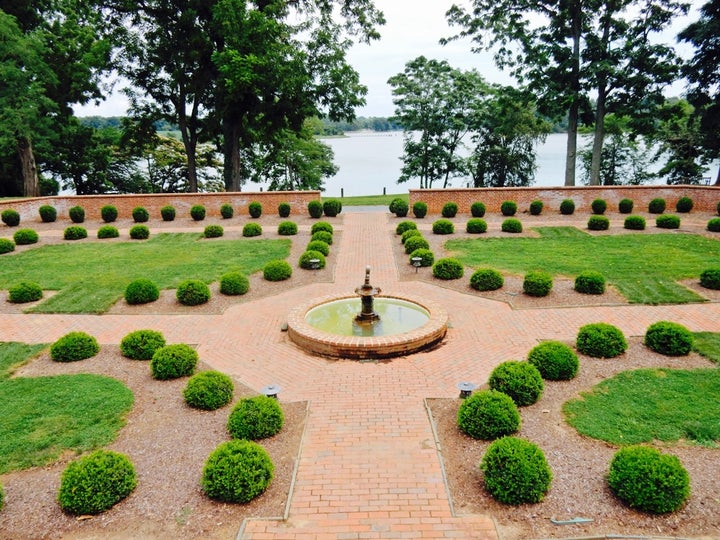 32. Find the rare American Lotus Flower along the riverbanks of a British Colonial plantation. The Osage-Tree lined driveway leading up to the magnificent Georgian Colonial manor of Mt. Harmon Plantation (Earlesville) seems to go on forever. On 1,200 acres - threaded with river, creeks, and marsh – a visit here easily takes you back to the time when Captain John Smith explored these very waterways, writing diaries that would compel waves of Englishmen to settle in this part of the New World. Horticulturalists know about Mt. Harmon due to the prevalence of the rare American Lotus flowers on the creek behind the home, but historians and those involved in decorative arts come to see the handiwork of Marguerite du Pont de Villiers-Ortiz Bowman - a descendant of the Louttit and George families who owned the property from 1760-1810 when Mt. Harmon was a wealthy tobacco plantation - who restored it to that time period while living there in the 1960's.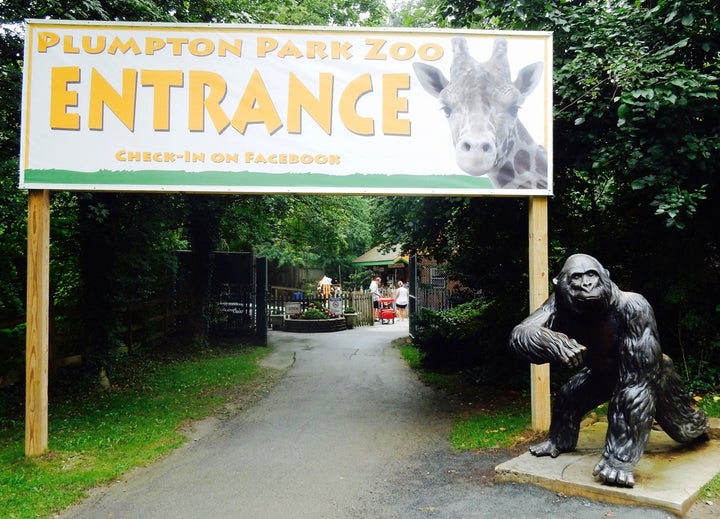 33. Watch two brown bear brothers at play and other frolicking animals at the "we bought a zoo" ish Plumpton Park Zoo. Seven years ago, Cheryl and Nick Lacovara purchased a "30 year old rundown zoo," in Rising Sun MD, rescuing every animal within. Now, the revamped and improved sanctuary is a thriving enclave of large and small, winged and legged beasts "living out their lives in peace." Though Jimmy the Giraffe is the zoo's de facto mascot, it's Louis the Black Bear and Eve the Brown Bear that most intrigued me. Though they don't live in the same enclosure, the two hairy creatures are having a bear affair - passing each other treats through the fence.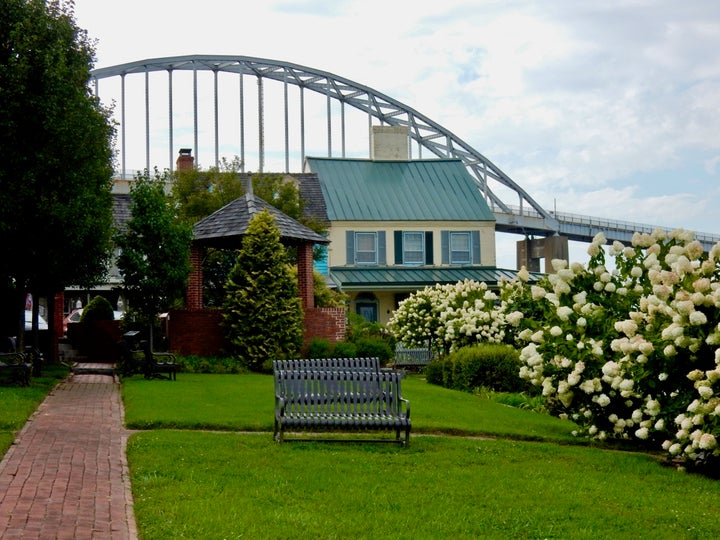 34. Walk, run or bike the 17-Mile Ben Cardin C&D Canal Trail, from Chesapeake City to Delaware, and you're sure to see freighters from all over the world gliding by with a bounty of autos bound for the Port of Wilmington. Chesapeake City is arguably the most picturesque town in the county – situated right on the "World's third busiest shipping Canal," the 14-mile C&D Canal linking the Delaware River to the Chesapeake Bay.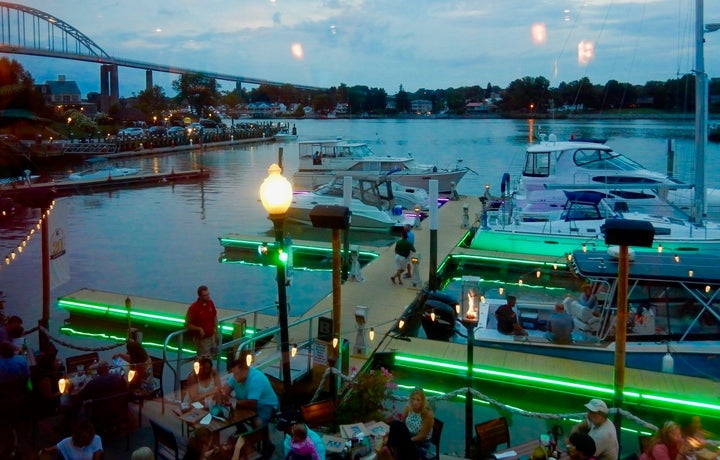 35. Have a meal at the Chesapeake Inn while watching the spectacle of boats coming in from the C&D Canal, angling for dock space. This well-regarded restaurant, that encompasses a tiki-bar, a thrumming Deck, and a more sedate dining room, is where the action is in Chesapeake City, and where you'll find some of the best local dishes and accompanying wine in town. Alternately, discover the quiet side of the Canal at the Bayard House, a fine eatery (with excellent Duck Eggrolls) closer to the foot of Canal Bridge.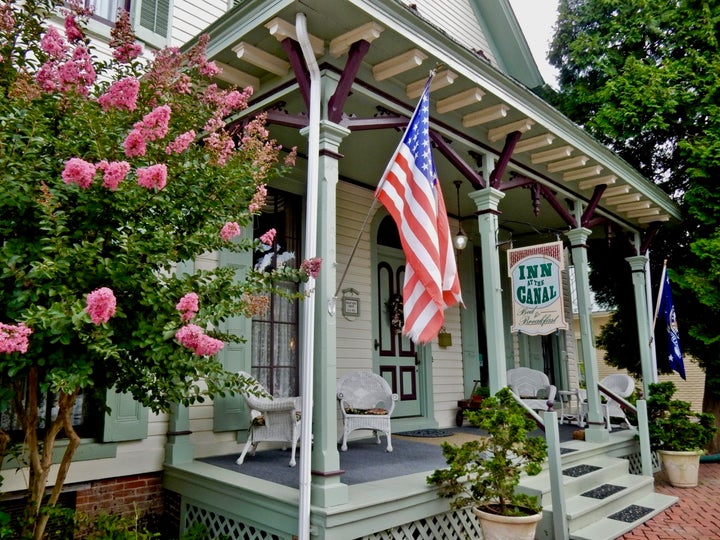 36. Stay at the Inn @ The Canal, Chesapeake City, owned by Culinary Institute of America (CIA) grad, Bob Roethke and his wife Carol, which is not technically on the Canal, but within view of it. Victorian period rooms are charming, and of course, breakfast is fantastic.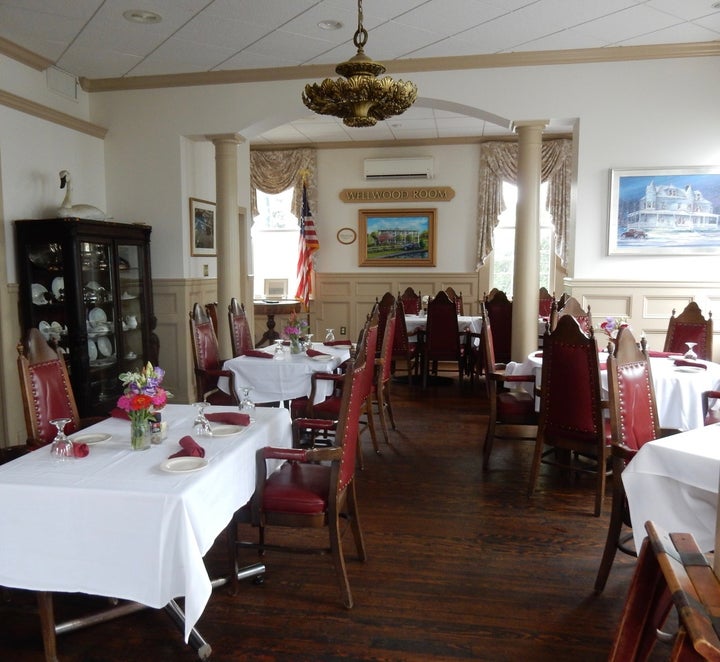 37. Order the signature Fried Chicken or a bushel of cooked crabs at the tony Wellwood Club, owned by Larry Metz, comprised of a bare-bones crab house and fine and casual dining rooms. In the 1870's The Wellwood Club was a Philadelphia Union League retreat, complete with hotel, golf course, and some of the best fishing and duck hunting in the world. Presidents and government officials would take the train from the city: Grover Cleveland, Teddy and Franklin D. Roosevelt, Calvin Coolidge, and John F. Kennedy all spent time here. The Fried Chicken is as legendary as they say; tasty, moist and crunchy, but if you want to bash and pick at some boiled crabs on papered tables to your hearts content, you can do that in the Club Room or in the separate picnic like River Shack.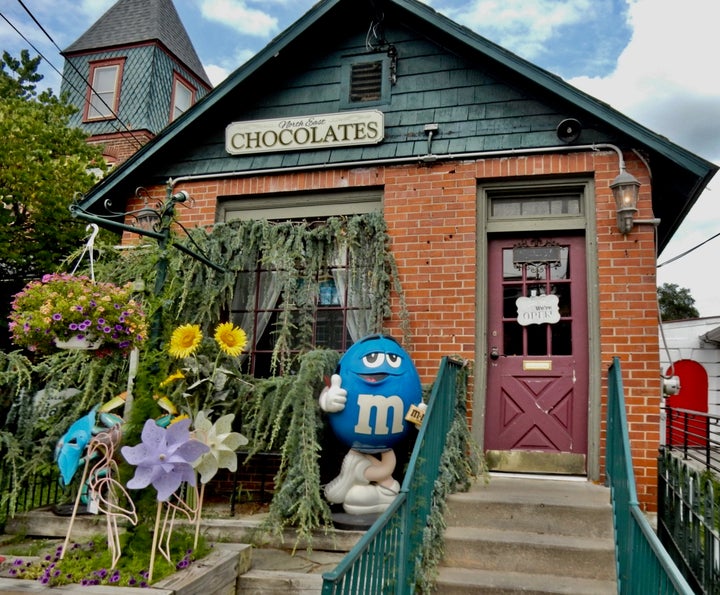 38. Go shopping in a small town that has suddenly become trendy. Twenty-three years ago, North East MD was a "one horse fishing village" known for its commercially fished herring and rockfish. Then, Woody's opened – with its brown paper covered card tables and boiled crabs – drawing the likes of Martha Stewart. The Woody's phenomenon has been a boon to this town, which is now like an outdoor boutique shopping mall: its leafy main street lined with independently owned shops, like the smashingly popular North East Chocolates (known for salted chocolate caramels), the "give back" Toby the Golden Hero Gifts, the Instagram-fave Sweet Spice Bakery, Cat's Pajama's – handmade crafts on consignment, Kathy's Corner Shop – nautical and Amish made items, Bee's Nest Prims for primitive and country home décor, Kreative Journey for cute gifts, and plenty more.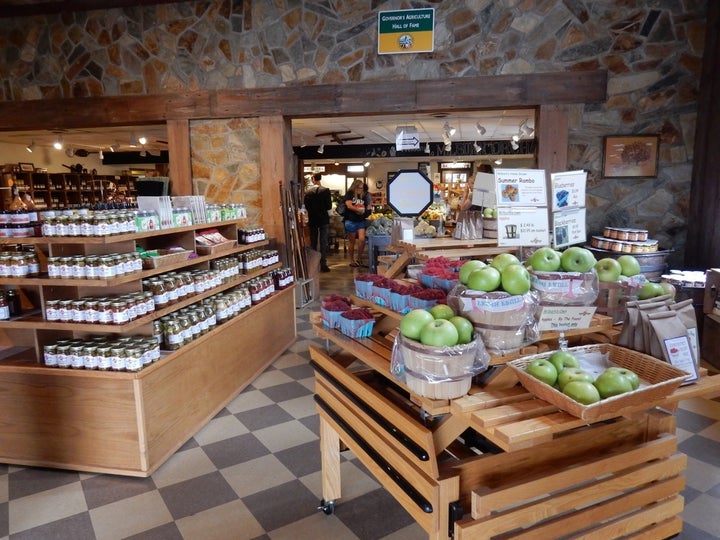 39. Participate in a Goat Yoga Class in the farmyard behind the market, or pick your own fruit at Milburn Orchards. Opened in 1902, Milburn Orchards, just outside of Elkton's downtown, is more like a spotless grocery store than a farm market – with picture perfect produce, and popular cider donuts. Now run by it's 4th generation, Milburn is at heart an Apple Orchard, and so you'll find more apples here than anything else. But if you want to pick your own, you can; cherries, berries, grapes, and of course apples in season.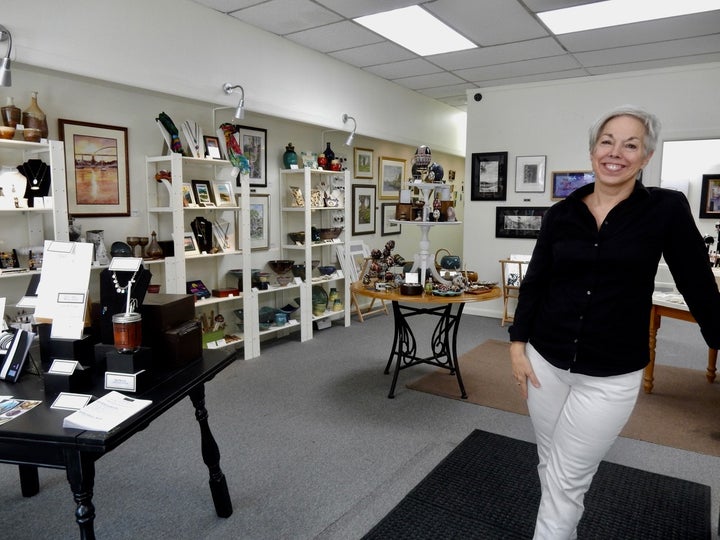 40. Order a shake at the old fashioned soda fountain inside a 142 year old Pharmacy in Elkton MD. A county seat, Elkton was never much of a tourist town, but it's slowly turning into one. If you're a fan of Kitchen Impossible, you might have heard of Lyon's Pharmacy, a little ole luncheonette/pharmacy in MD, established in 1875, and owned in the late 1900's by Tony Sniadowski. The episode, Prescription for Failure, ran in 2015 and brought a lot of inquisitive people to this little town. Lyon's Pharmacy, now owned and managed by Tony's daughter, Mary Beth Cole (he died in 2007), a practicing pharmacist, is once again a central downtown gathering place with over the top shakes. Craft shop enthusiasts will love The Palette & The Page across the street, a larger than it first looks shop that features the unique work of 38 artists and gently used books, chosen and lovingly curated by owner, Patti Paulus, and seed-to-plate restaurant fans should see what's new at farm-fresh Spork.
Popular in the Community