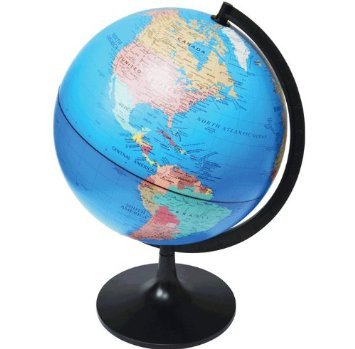 For all the important international events that took place in 2016, there were a select group of Latinos who played an important role.
During the inaugural list, we met some of those leaders and honored many more who have paved the way for this current generation.
And still, there are countless other role models in international affairs such as Hon. Ann Alonzo, Gov. Bill Richardson, Hon. Carmen Cantor, Amb. Cresencio Arcos, Hon. Dina Siegel Vann, Hon. Francisco Sanchez, Sen. Marco Rubio, Amb. Mari Carmen Aponte, Hon. Ricardo Zuniga, Hon. Peter Villegas, Hon. Rita DiMartino, Sen. Robert Menendez, who without them such great advances would not be possible.
With that said, more must still be done to increase diversity in international affairs. The '15 class is leading the way as role models for millennials, but we need more leaders. Where are some of the previous awardees? Heather Wild class of '15 keeps rising through the ranks and is now serving Under Secretary Heather Higgenbottom at the State Department. Meanwhile, Gabriel Kohan class of '15 won the Harvard Ames Moot Court Competition and is clerking on the Southern District of New York and for the Third Circuit Court of Appeals. Keep an eye on the rest of their talented class.
Without further delay here are 40 Latinos to watch for in the realm of foreign policy and international affairs who are on their way towards opening doors for the next generation. Selection of this year's list was done by a committee of peers and this new generation of internationally driven talent is listed here in alphabetical order by first name.
1. Adam Sotomayor (State Department):
As a proud member of the Office of the Director General of the Foreign Service and Director of HR, Adam works to promote Diversity and Inclusion in the National Security Workforce. He has served in the Office of Global Partnerships at State Department.
2. Alan Bucaria (Fovrth):
Bucaria is leading the international news industry in virtual reality video production. As a respected cinematographer and ground-breaking virtual reality filmmaker, Bucaria has applied his expertise to war zones and natural phenomenon around the world to bring Americans from their living rooms face to face with the realities behind the headlines.
3. Ana Ayala (State Department):
Ayala serves as the Regional Policy Officer, South and Central Asian Affairs Bureau of International Information Programs, U.S. Department of State. Ana coordinates public diplomacy programs and policy for the Bureau of International Information Programs (IIP) for South Asia and Central Asia. She previously managed the Charles B. Rangel and Thomas R. Pickering Fellowship programs the State Department's premier diversity recruitment program for the diplomatic corps.
4. Andres Blanco (Sotera Defense Systems):
Blanco will serve as a Risk/Vulnerability Analyst focusing on cybersecurity and critical infrastructure for the Department of Homeland Security for Sotera Defense Systems. He has served at NATO as a Civilian International Staff and also with the US Mission to NATO. Previously he worked in the CSIS the Americas Program, focusing primarily on Latin American defense and economic issues. He's also served in the Woodrow Wilson International Center for Scholars. He holds an M.A. from the London School of Economics and a BA from the University of California Berkeley.
5. Andres "Andy" Diaz (CEB):
Andres A. Diaz is a Director with CEB. Prior to CEB, Andy served as a Senior Advisor and Chief of Staff at the U.S. Department of Commerce's International Trade Administration and has also served as an International Energy Policy Advisor at the United States Department of Energy.
6. Anjoly Ibrahim (State Department):
Ibrahim currently serves in the Office of the Legal Advisor at the Department of State, working on law enforcement and intelligence issues in Central America and the Caribbean. Prior to this position, Anjoly served in the Deputy Secretary for Management and Resources Office.
7. Crista L. Cornavaca (State Department):
Crista previously held the position of Country Officer for Abductions in the Bureau of Consular Affairs. Currently she serves as a staff member detailed to the Secretary's Executive Secretariat Staff, which supports the logistic and protocol needs of Secretary of State, John Kerry, on his domestic and overseas travel. She has an M.A. in Diplomacy & International Relations from Seton Hall University. 8. Daniel Bremer-Wirtig (Global Ties):
Daniel serves as the Director for External Affairs at Global Ties. He is also the co-founder of MXDC, a DC Mexican Professionals Network.
9. Dennis Vega (State Department):
Vega is the Managing Director for Planning, Performance, and Systems in the Department of State's Office of Foreign Assistance Resources and a member of USAID's senior management team. He has also served as the Chief of Staff to the Director of USAID's Budget office.
10. Eliza Ramirez (Rep. Michael Capuano):
Ramirez is a Legislative Assistant at the U.S. House of Representatives for Congressman Michael Capuano where she serves as advisor on foreign policy and trade issues. She also worked for Senators Barbara Boxer and Robert Menendez.
11. Eric M Ambrose (USAID):
Ambrose is the Development Cooperation and Donor Engagement Specialist at USAID. Previously he served as an Analyst for the Development Partner Relations Department and as a Communications Consultant at the World Bank Group. He has also served in the Organization of American States.
12. Ernesto Londoño (New York Times):
Londoño is a New York Times Editorial Board member that covers international affairs. Previously he served as a Pentagon correspondent for the Washington Post.
13. Ezequiel Vasquez-Ger (Innovatics Group LLC):
Ezequiel is the founder and Managing Director at Innovatics Group LLC. He is also the founder of the Center for Investigative Journalism in the Americas (CIJA). Previously, he was an Associate Director at Otto Reich Associates LLC.
14. Isabella Martinez (NetWings):
Martinez is the Founder and President of NewWings, a cross cultural exchange organization that provides early global exposure platforms for youths to interact with the world. Concurrently she works for Full Measure Education Inc and previously served as an Assurance Senior Associate for Ernst and Young.
15. Jayson Browder (Veterans in Global Leadership):
Browder is the Founder of Veterans in Global Leadership. He has served in the U.S. House of Representatives and at The White House as a Presidential Management Fellow in the Office of Management and Budget. Currently he serves at USAID's Global Development LAB in the office of Development Innovation Ventures. He is a U.S. Air Force and Iraq War veteran and a Fulbright scholar to Turkey.
16. Jennifer Miel (US Chamber of Commerce):
Miel is the Executive Director of the U.S. Chamber of Commerce's U.S.-Turkey Business Council. She also serves as the U.S.-Bahrain Business Council Executive Director and the U.S. Chamber of Commerce's Turkey and Middle East Affairs Director with responsibilities to support programming and policy formulation across Egypt and the Gulf Cooperation Council countries. Previously she worked as a financial analyst at JonesLang LaSalle for nearly three years. There, she advised the U.S. Army on a $12.7 billion portfolio of real estate assets.
Rengel currently serves as the Media Relations Specialist at NASA. Previously he served at USAID as a Digital Communication Specialist as well as a Community Engagement Specialist. He's also served as a Press Intern for Congressman Charles B. Rangel.
18. Jessie Hernandez (Homeland Security):
Hernandez serves in the Homeland Security Secretary's Office of Intergovernmental Affairs. There he's handled issues such as immigration, Ebola, Zika, refugee resettlement and the "If You See Something, Say Something" public awareness campaign.
19. Juan Pio Hernandez (World Economic Forum Global Shapers):
Hernandez serves as the Washington D.C. World Economic Forum Global Shapers Community Hub Co-Curator as well as the Managing Director at Innovatics Group LLC. Previously he served as an Associate for Allen F. Johnson and Associates.
20. Karina Plascencia (USAID):
Plascencia serves as a Special Assistant at USAID's Latin America and Caribbean Bureau. Previously she served as a Consultant for Booz Allen Hamilton.
21. Laura Jaramillo Bernal (Efecto Naim):
Jaramillo Bernal is the executive producer of Efecto Naím. Prior to joining Efecto Naím, Laura was a Michael Rockefeller Fellow in China; and was one of the first journalists at La Silla Vacía, an award-winning political journalism startup in Colombia where she covered the 2010 presidential election and wrote analytical and investigative pieces about topics including government corruption and human rights abuses.
22. Lily Lopez-McGee (Charles B. Rangel Graduate Fellowship):
Lopez-McGee serves as a Program Manager for the Rangel Fellowship. Previously, she served as Manager at Diversity Abroad where she managed the Diversity Abroad Network, Lily serves as a Co-Chair of the Global Access Pipeline and has helped coordinate the Conference on Diversity in International Affairs sponsored by the Council on Foreign Relations.
23. Manuel Avendano (USAID):
Manuel currently serves as a Management and Policy Analyst at the U.S. Agency for International Development's Bureau for Management. Concurrently he serves as President of the USAID Hispanic Employee Council for Foreign Affairs Agencies (HECFAA). Avendano is also a U.S. Air Force Veteran.
24. Dr. Marga Gual Soler (American Association for the Advancement of Science):
Dr. Soler serves as the Project Director for the Center for Science Diplomacy. Previously she served as a Science Policy Consultant for UNESCO.
25. Mariela Martinez (The Brookings Institution):
Martinez serves as a Senior Project Manager for the Brookings Institution where she manages peer-exchange program as part of the Global Cities Initiative (GCI). She has also developed and managed new metro-to-metro trade partnership between Chicago and Mexico City. Previously she served in the Inter-American Development Bank.
26. Mario Hoang Nguyen (Fulbright Ambassador):
Hoang Nguyen works for Locke Lorde LLP in the Office of White Collar Crime and Government Investigations. When he was a Fulbright Scholar in Mexico, he served as a Social Investment Program and Communications Coordinator for Ashoka Social Entrepreneurs.
27. Marvin Alfaro (State Department):
Alfaro is in an elite class of his own having received the Gilman Scholarship, Fulbright Scholarship and the Thomas R. Pickering Fellowship. Today he serves as a Foreign Service Officer for the State Department. In addition, Marvin has also served as an Ambassador for both the Gilman and Fulbright Scholarships.
28. Matt Padilla (U.S. Senate):
Padilla serves as Senator Tom Udall's Military and Foreign Relations Legislative Assistant. Previously he served in the U.S. Navy as a Surface Warfare Officer aboard the U.S.S. Iwo Jima (LHD-7), and the USS Laboon (DDG-58) from 2003-2007, and completed his active duty service as a Lieutenant. He is a Term Member of the Council on Foreign Relations and a Woodrow Wilson Congressional Foreign Policy Fellow.
29. Mayra Robinson (State Department):
Robinson serves as the Human Resources Liaison for the White House Liaison's Office at the U. S. Department of State. Prior to this appointment, she served for five years in a variety of roles including work as a Management Analyst with the Bureau of International Security and Non-Proliferation, Executive Office.
30. Monica Bautista (USAID):
Bautista is a Certified Health Education Specialist and works as an Analyst on the Africa Ebola Unit at the United States Agency for International Development and also serves as an Adviser on gender issues related to Ebola and works to integrate gender-sensitive approaches into Ebola programming. In addition, she is the Vice President of USAID's Hispanic Employees Council where she works to recruit, retain, and promote Latinos at USAID.
31. Natalia Capel (State Department):
Natalia is a Foreign Service Officer serving as Deputy Cultural Affairs Officer in the U.S. Embassy in Kabul. She has served as a Mexico desk officer in the Bureau of Western Hemisphere Affairs and then as Consular Officer at the U.S. Embassy in Guatemala City. She is an alumna of the Thomas R. Pickering Foreign Affairs Graduate Fellowship and a board member of the Hispanic Employee Council of Foreign Affairs Agencies (HECFAA).
32. Nury Gambarrotti (Senate Foreign Relations Committee):
Gambarrotti serves as Legislative and Research Assistant on the Senate Foreign Relations Committee under Ranking Member Cardin. As a Legislative Assistant, she handles a broad range of issues including economic development, counter-narcotics, and human rights as they relate to Latin America and the Caribbean. She holds a B.A. from Rutgers University.
33. Paloma Gonzalez (State Department):
Gonzalez serves as a Political Economic Chief Officer at the U.S. Consulate General in Recife Brazil. Previously she served as a Staff Assistant for the Assistant Secretary for Western Hemisphere Affairs as well as a Political Officer in the U.S. Embassy in Bogota.
34. Pam Campos (U.S. Air Force Reserve):
Campos is a Geopolitical/Operations Intelligence Analyst in the United States Air Force where she is specialized in high-level strategic analysis, anti-violent extremism, and international affairs. Previously she has served as an international consultant for the Solidary Project as well as an International Consultant in the United Nations Population Fund.
35. Patricia Aguilo (State Department):
Aguilo has served as a Foreign Service Officer for a decade. Today, she is a Political and Economic Officer at the U.S. Embassy of Khartoum.
Perez serves as a Special Assistant to the Global Water Coordinator at USAID. Previously he served at the U.S. Department of Education SIT Graduate Institute where he provided on-ground support for the CRIS (Climate Resiliency Infrastructure Services). He was elected Vice President of Community Engagement, 2015-2017, representing USAID HECFAA (Hispanic Employees Council of Foreign Affairs Agencies and most recently won USAID's 2015 Superior Honor Award.
37. Selena Gomez (UNICEF):
Selena Gomez is a recording artist, actress, and designer and was appointed a UNICEF Ambassador in September 2009. As a UNICEF Ambassador, Selena has played an active role in advocating for the world's most vulnerable children by participating in numerous campaigns, events, and initiatives on behalf of the U.S. Fund for UNICEF.
38. Silvana Rodriguez (State Department):
Rodriguez serves as a Political Officer at the U.S. Embassy in Bogota. Previously she served as a Political Officer in the Office of Russian Affairs at the State Department and as a Political Officer at the Embassy of Antananarivo covering Madagascar and the Union of the Comoros.
39. Travis Benaiges (State Department):
Benaiges serves as a Program Specialist in the Bureau of Democracy, Human Rights and Labor supporting The Global Equality Fund. Travis interned at the Office of the U.S Trade Representative (USTR) supporting the early stages of The Transatlantic Trade and Investment Partnership (TTIP) negotiations.
40. Violeta Rosales (The American University in Cairo):
Rosales is currently completing her thesis work on Obama's response to the 2011 ouster of Mubarak, using Critical Discourse Analysis, and is expected to graduate in 2017 with honours. Previously she served as a Copy Editor for Ahram Online and as a Global Diaspora Assistant for the Ashoka Arab World. She was also a Fulbright Scholar to Egypt.
So there you have it. Who else should be in the future lists? Who are some of the other outstanding Latinos who merit mentions next Hispanic Heritage Month? Let us know by submitting nominations using this form and by tweeting at me.
Related
Popular in the Community