With a few more days left in April, which has been designated Financial Literacy Month*, now is a great time to brush up on savings strategies that may have long-term effects on your financial health. Saving for retirement, for example, is something we all need to think about, but it can be challenging for workers of any age. For those just starting out, retirement may seem like a faraway abstraction full of unknowns, like how much you should set aside from each paycheck or how much you'll need to accumulate to have the lifestyle you want in retirement. While some of those details may be ironed out over time, there are plenty of actions you can take throughout your stint in the workforce to get closer to meeting your retirement savings goals.
No matter where you fall on the career spectrum, it's always a good idea to think about how the steps you're taking now may impact the outcomes you want in retirement – especially when it comes to your 401(k), which is most people's largest or only source of retirement savings.** Following are some of my top ideas for managing your 401(k) account through different stages of your career.
New Workers: Time Is On Your Side
Start ASAP: With a few decades between you and retirement, you might think that you can put off contributing to a 401(k) plan, but the reality is that the earlier you start saving for your retirement the better. A recent survey** found that, despite having more time to accumulate retirement savings, Millennials still named saving for retirement their number one source of financial stress – above monthly expenses, credit card debt and even student loans. Starting early may help reduce some of that stress. And thanks to the power of compounding, the longer your money is invested, the more opportunity it has to potentially grow.
Meet Your Match: Many employers offer some form of matching contribution, such as 50 cents on the dollar up to 6 percent of your salary.*** I always suggest, when you can, to contribute enough to take advantage of the employer match in full. And while the match level is a great starting point, it may not be enough to help you reach your long-term retirement savings goals, so I encourage you to gradually contribute more if you can. In the aforementioned survey, 32 percent of workers said the number one barrier to saving more was an unwillingness to sacrifice things that add to their quality of life, like dining out or vacations. If you get used to saving more for your retirement at the start of your career, you'll know how to budget for these activities while putting away dollars for retirement.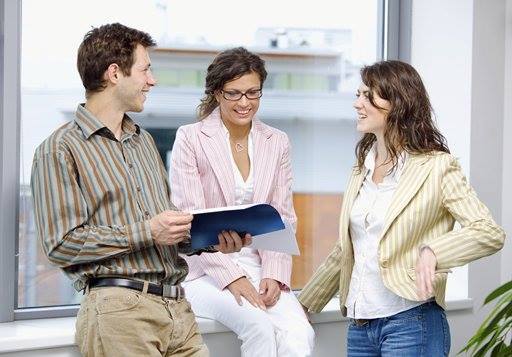 Mid-career: Don't Set It and Forget It
Keep Your Balance: Periodic swings in the stock market may skew your 401(k) asset allocations if, for example, stocks either underperformed or outperformed bonds and other kinds of investments in your portfolio. Throughout your career, evaluate your portfolio with the goal of having the appropriate mix of assets for your situation.
Keep an Eye on Fees: When reviewing the investment choices available in your retirement plan, it's important to be mindful of the fees associated with those investments. Fortunately, recent fee disclosure rules require the plan sponsor (usually your employer) to provide fee information so you can make more informed decisions. Index mutual funds and exchange-traded funds are just some examples of investment choices that typically have low investment management fees.**** Investing in these kinds of funds may enable you to put less of your retirement savings towards fees and potentially put more into your account.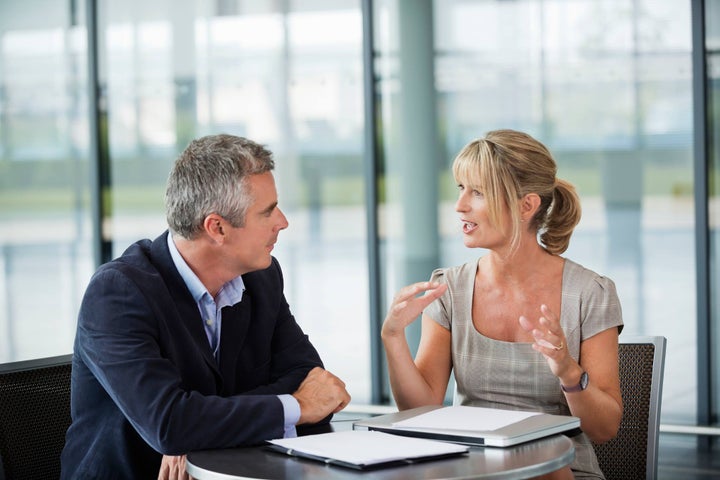 Nearing Retirement: There's Still Time to Make an Impact
Ask for Help: This is perhaps the most critical time for setting yourself up to prepare for the lifestyle you want in retirement, so don't go it alone. Many plans offer access to professional advice or managed account services for everyone in the plan, regardless of age. If you haven't already taken advantage of these services, now may be the time. Workers in the survey mentioned above said they'd like help with things like calculating how much money they need to save for retirement, determining at what age they can afford to retire and anticipating tax expenses in retirement – so those are all good things to ask about.
Play Catch-up: For 2017, the annual deferral limit on contributions for traditional 401(k) plans is $18,000, plus an extra $6,000 in catch-up contributions for participants 50 or older at the end of the calendar year (if permitted by their 401(k) plan). If you can, consider taking advantage of the catch-up option to contribute more to your account as you get closer to retirement.
Again, a 401(k) is a long-term investment that will span your time in the workforce. Beyond Financial Literacy Month, taking care to manage your 401(k) account throughout your career is a key part of preparing for retirement.
* You will be accessing a third party website. Please note that Schwab Retirement Plan Services, Inc. does not endorse this site or any of the products and services you might find there.
** This online survey of U.S. 401(k) participants was conducted by Koski Research for Schwab Retirement Plan Services, Inc. Koski Research is neither affiliated with, nor employed by, Schwab Retirement Plan Services, Inc. The survey is based on 1,000 interviews and has a 3 percent margin of error at the 95 percent confidence level. Survey respondents worked for companies with at least 25 employees, were current contributors to their 401(k) plans and were 25-70 years old. Survey respondents were not asked to indicate whether they had 401(k) accounts with Schwab Retirement Plan Services, Inc. All data is self-reported by study participants and is not verified or validated. Respondents participated in the study between June 2 and June 8, 2016. Detailed results can be found here.
*** Your company may have a maximum match as well as other restrictions. The employer contribution is paid on a pre-tax basis and may be taxable at withdrawal.
**** Fund operating expenses represent the total of all of a fund's annual fund operating expenses. Management fees are one component of the fund operating expenses. Index funds generally have low management fees because they don't have to pay investment managers to actively manage underlying investments.
The information contained herein is proprietary to Schwab Retirement Plan Services, Inc. (SRPS) and is for general informational purposes only. None of the information constitutes a recommendation by SRPS. The information is not intended to provide tax, legal, or personalized advice. SRPS does not guarantee the suitability or potential value of any particular investment or information source. Certain information provided herein may be subject to change.
Outcomes are not guaranteed.
Popular in the Community