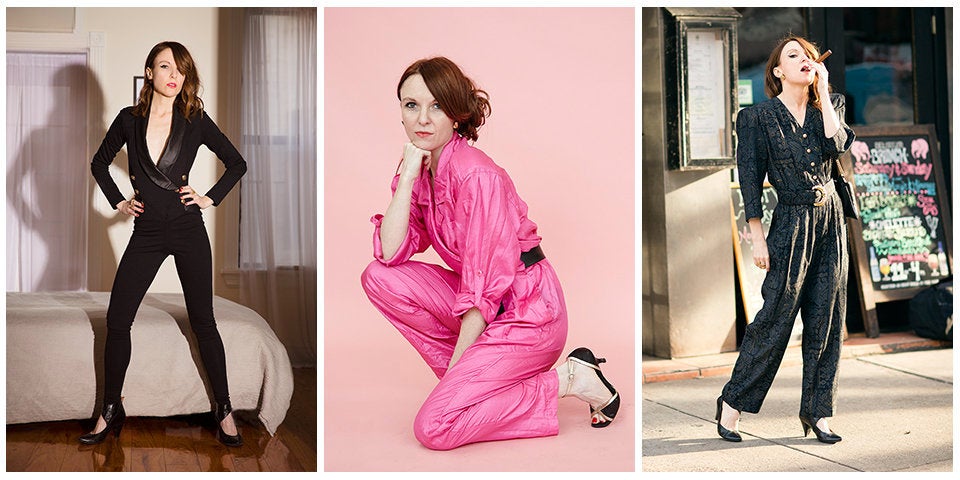 Coming into a new decade of life often prompts a certain amount of dread, whether you feel obliged to inventory your accomplishments or simply give in to the age-old (pun intended) fear that your birthdate suddenly makes you out of touch, washed-up or just plain old. The effect seems even more pronounced for women, after a lifetime of receiving messages that laud youth and beauty. 
Creative director Catherine Gray's "40years40jumpsuits" Instagram proves that there's no reason to give into the cultural idea that with age, comes irrelevance. "In my mid- to late 30s," Gray explained over email, "I hated the idea of turning 40, because of thoughts about the biological clock. That's obviously a real thing, but I realize, looking back, that it was more the idea of what society puts on women when they approach their 30s and beyond."
Instead of shrinking at the idea of turning 40, Gray did the opposite: proudly declaring her age while posing in a series of jumpsuits, a classically loud, unabashed piece of clothing that requires its wearer to totally own her look. Scrolling through Gray's feed, it's impossible to view it as anything but a celebration. In one shot, she poses with a plastic flamingo. In another, she lunges with a tennis racket to honor her outfit's athletic vibes. 
"I bought my first jumpsuit aged 39 and loved how I felt in it. I think jumpsuits are a symbol of confidence, because you have to be confident to wear it, I suppose," Gray said. Without realizing, she began a collection, which others started to comment on. "It's a bit of a show piece ... and I've always been a bit of a show-off!" She decided just before she turned 40 last July to collect 40, one for each year of her life. Gray used her background in art and graphic design to stage the photos.
Gray has thus far sourced her suits from eBay, thrift shops, and "sexy dress-up sites." "They look anything but sexy on me," she explained. "I just find them really funny. There's a lot of humor around jumpsuits, and I get a huge kick out of them." 
Elvis and David Bowie are two sources of wardrobe inspiration. In art school, Gray's final project was centered around The King's jumpsuit-wearing days, and she's from Beckenham, the same part of London that "the late, great" Bowie was from. "I'd (rather) ambitiously hoped that Mr. Bowie could join me for part of my jumpsuit marathon," she wrote. "I'd love to have asked him what he learnt in the 40 years leading up to his 40th birthday."
Another artistic inspiration is musician and fellow 40-year-old M.I.A. "Jumpsuits aside, [she] was also a big inspiration. I'm in awe of her creative direction -- her music videos and digital concepts, and the way she directs it all herself." 
When she finds 40 jumpsuits, Gray plans to continue to shoot her collection in different locations, "at least until my 40th year celebration is over." She hopes that those who come across her Instagram find it humorous and get inspired, regardless of their age. 
Gray's Instagram illustrates just how transformative clothing can be when trying to convey a feeling or persona. "I think that fashion is a great way to express yourself and feel good," she said. "You can really enjoy fashion if you wear what tells a story about your life and your personality, and not necessarily the latest trend or an expensive price tag ... I hope I live long enough to be an old lady and wear fabulous jumpsuits with some comfy, fun sneakers or whatever else I'm into at the time."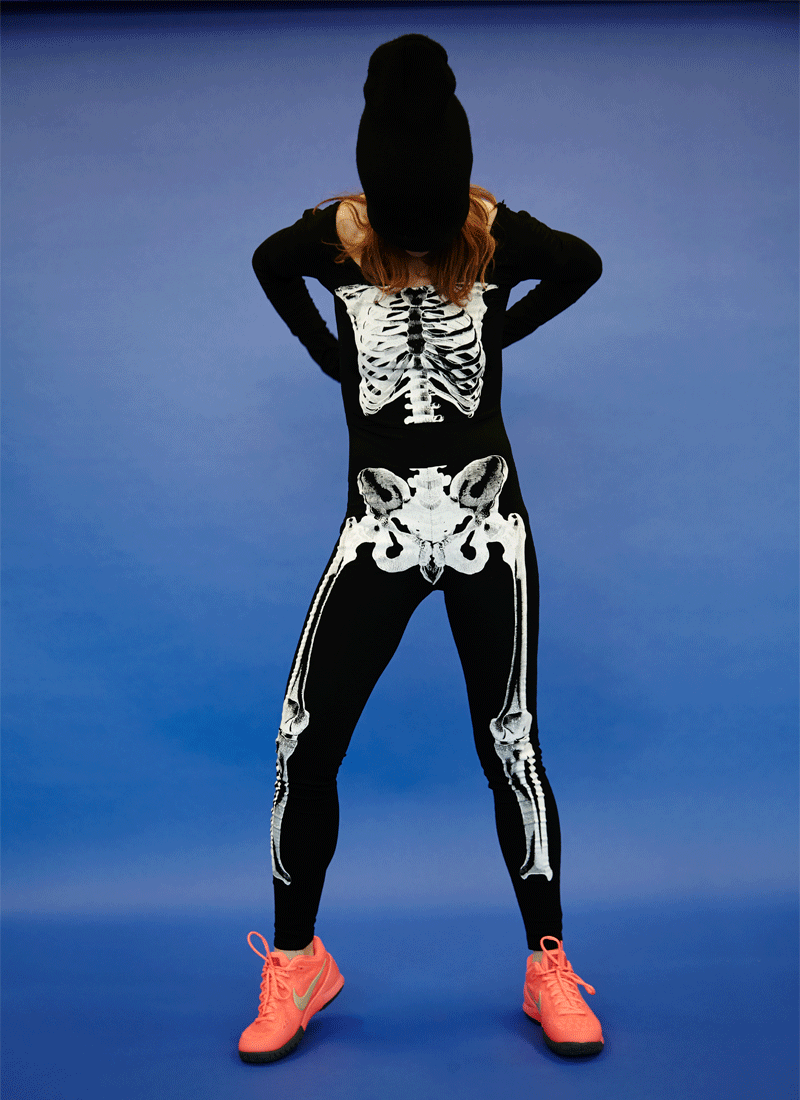 PHOTO GALLERY
28 Badass Women You Should Be Following On Instagram

Calling all HuffPost superfans!
Sign up for membership to become a founding member and help shape HuffPost's next chapter