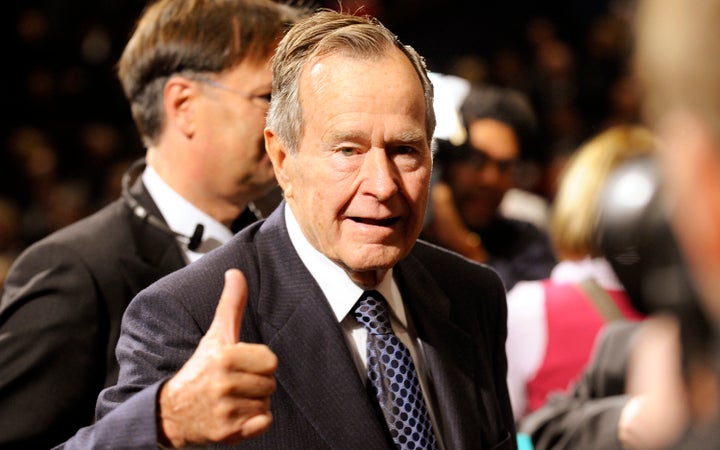 Unlike most presidents, George H.W. Bush has not published a memoir since leaving office. That's about to change, sort of: On June 14 -- just two days after Bush celebrates his 88th birthday -- the HBO documentary "41" will debut.
Written and directed by Jeffrey Roth and produced by Jerry Weintraub, "41" -- named as such because Bush was the 41st president -- will detail the former president's Zelig-like personal life. Bush served in World War II, was U.S. envoy to China, the director of the CIA and Vice President of the United States. Still, don't think "41" is strictly political.
"This is not a political documentary," Weintraub told HuffPost Entertainment. "This is a documentary about the man and his family and where he came from. He's 88 years old on June 12. It's a great time in his life to do something like this and it's in his words."
Weintraub -- a legendary Hollywood producer who has rubbed elbows with everyone from Frank Sinatra and Elvis Presley to George Clooney and Brad Pitt -- and Bush became friends 45 years ago. Weintraub's wife knew the Bushes because she spent summers in Kennebunkport, Maine.
"We're lifetime friends. He's a great man and a great friend of mine," Weintraub said, before adding that the former president ranks with anyone he's ever met. "If not number one," Weintraub added.
"41" was filmed over a 17-month period between Sept. 2009 and Feb. 2011. Roth got total access to Bush and his family after expressing interest in making a film. The former president -- who recently endorsed Mitt Romney for president -- was impressed with his first documentary, "The Wonder of It All," about the Apollo moon walkers.
"That's how it all started," Weintraub recalled.
While the film might not be political in nature, President Bush is a political figure. Does being friends with a Republican icon like George H.W. Bush get frowned upon in Hollywood?
"I couldn't care less what they frown upon," Weintraub -- who produced Clooney's "Ocean's 11" franchise -- said with a laugh. "I was very friendly with Ronald Reagan too. I worked with Jack Kennedy. It's not about support. President Bush is my friend. We agreed on politics sometimes, we didn't agree on politics sometimes, but that was not the basis of our relationship. Our relationship was based on friendship."
"41" debuts on June 14 at 9:00 p.m. on HBO.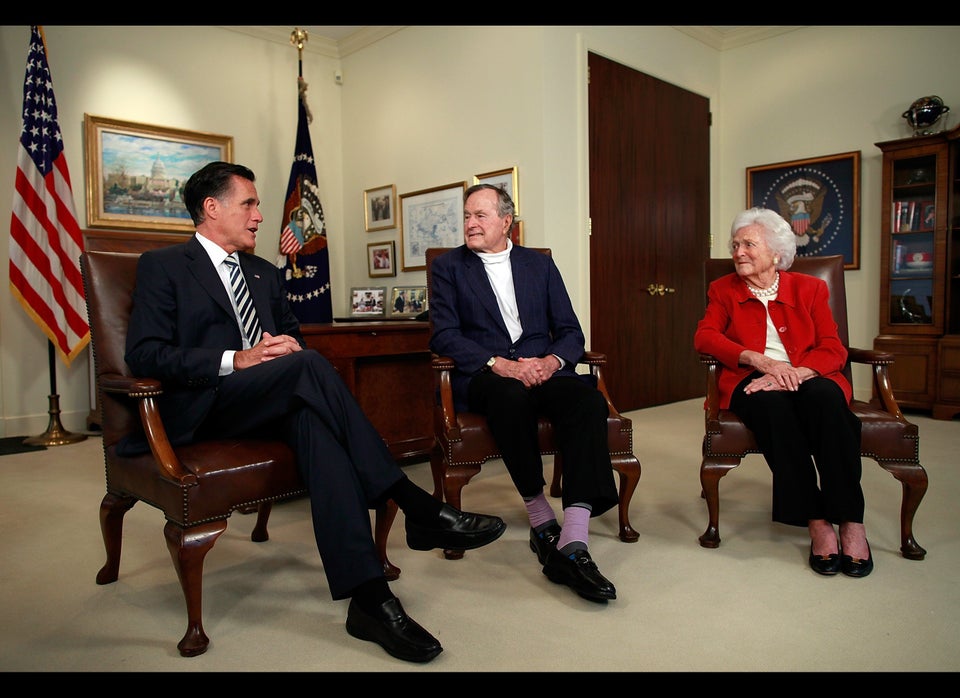 George H.W. Bush In Photos
Popular in the Community