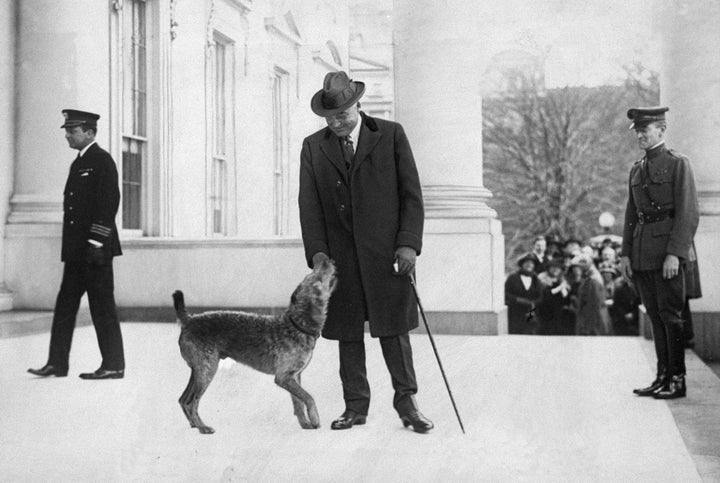 United States presidents and their families have almost always had pets while serving in office. Going all the way back to George Washington, many presidents have cared for dogs and horses, while others have brought slightly more exotic animals to the White House.
In fact, every president except James Polk and Andrew Johnson had a pet for at least part of his time in office.
Many presidential pets have also become famous in their own right, like Warren G. Harding's Laddie Boy and Franklin D. Roosevelt's Fala. As March is the month of National Puppy Day and Respect Your Cat Day, we've rounded up photos of presidential pets for animal lovers and history buffs alike.
Grover Cleveland (1885–1889, 1893–1897)
President Grover Cleveland and his family had a number of pets at the White House, including dogs and exotic birds. First Lady Frances Cleveland was apparently a real animal lover, and the family continued to care for pets after leaving the White House.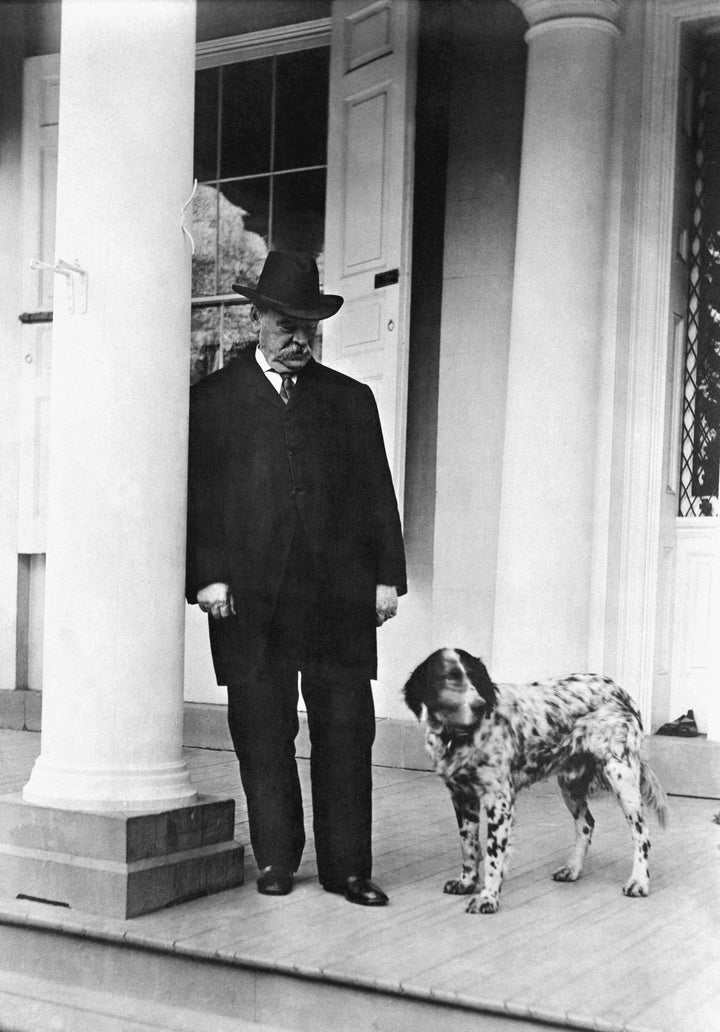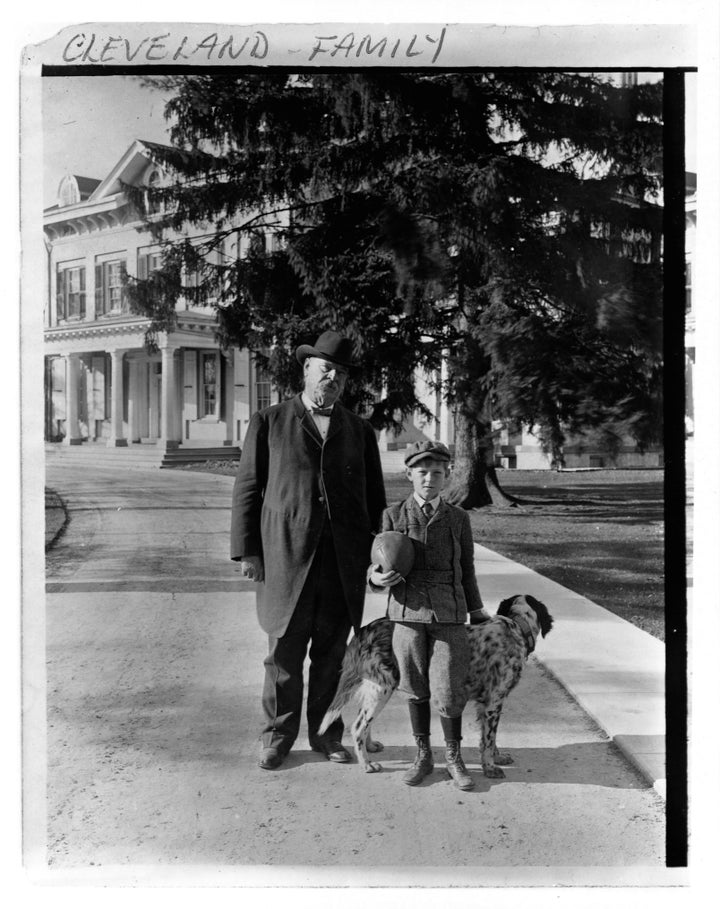 Benjamin Harrison (1889-1893)
President Benjamin Harrison's pets included dogs and opossums. Some of his grandchildren, who also lived at the White House, had a billy goat called Old Whiskers.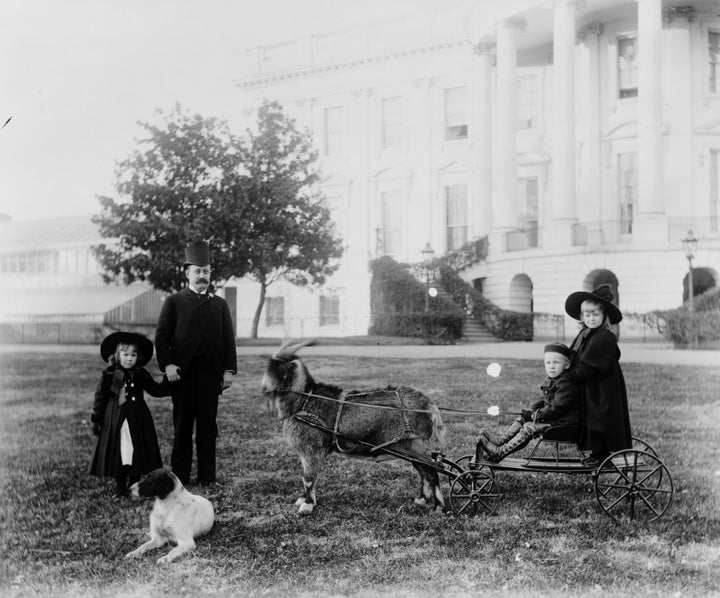 Theodore Roosevelt (1901-1909)
President Theodore Roosevelt also had a large number of pets. In 1908, the Washington Evening Star reportedly wrote, "There is no home in Washington so full of pets of high and low degree as is the White House, and those pets not only occupy the attention of the children, but the President is himself their good friend, and has a personal interest in every one of them."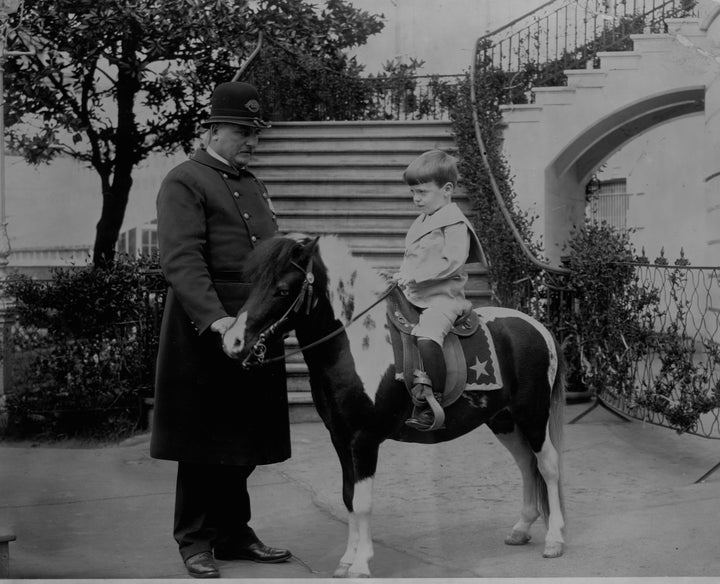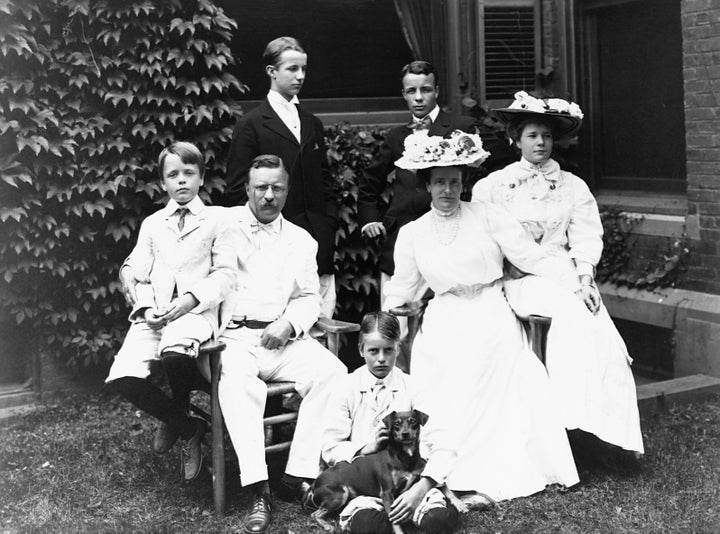 Woodrow Wilson (1913-1921)
President Woodrow Wilson's pets included dogs, cats and birds. He also had a flock of sheep that grazed on the White House lawn.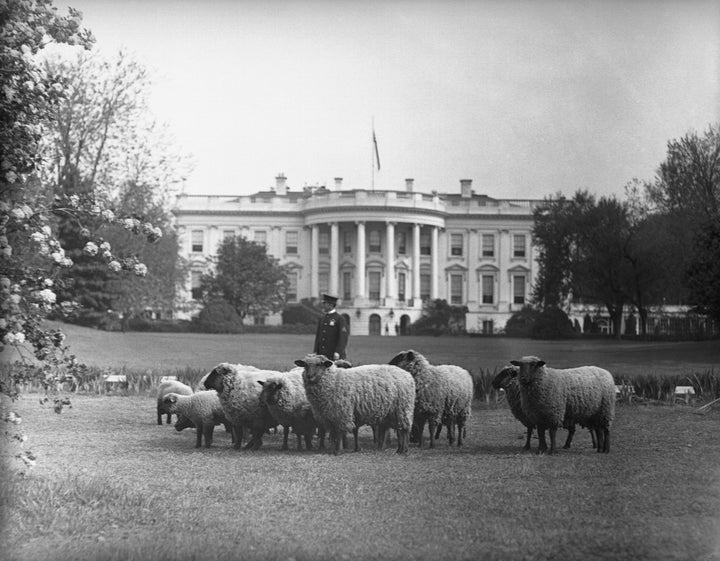 Warren G. Harding (1921-1923)
President Warren G. Harding had a Airedale terrier named Laddie Boy, who became a bit of a celebrity during his time at the White House. Harding also reportedly had an English bulldog and a squirrel named Pete.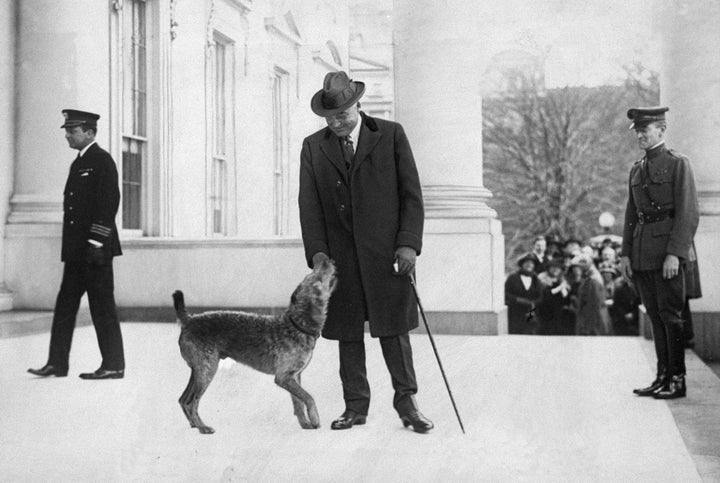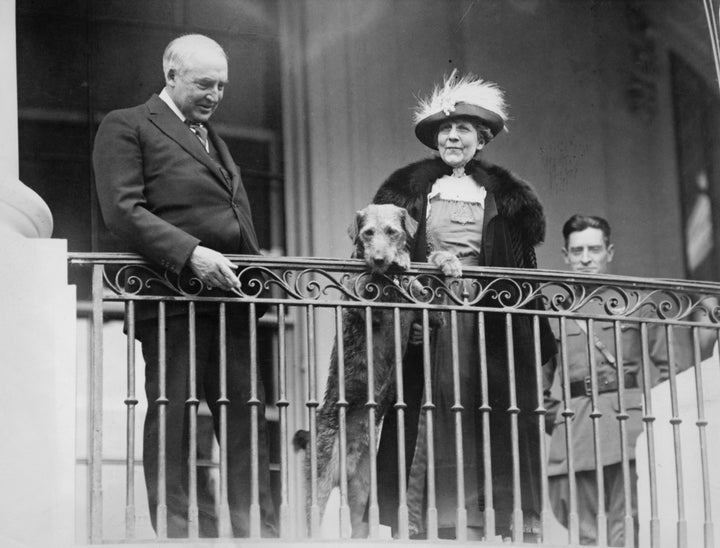 Calvin Coolidge (1923-1929)
President Calvin Coolidge had menagerie that could rival a zoo's collection. His most famous animal was Billy the pygmy hippopotamus, though he also had a bobcat, donkey, wallaby, antelope, lion cubs, raccoons, dogs, cats, birds ... and more!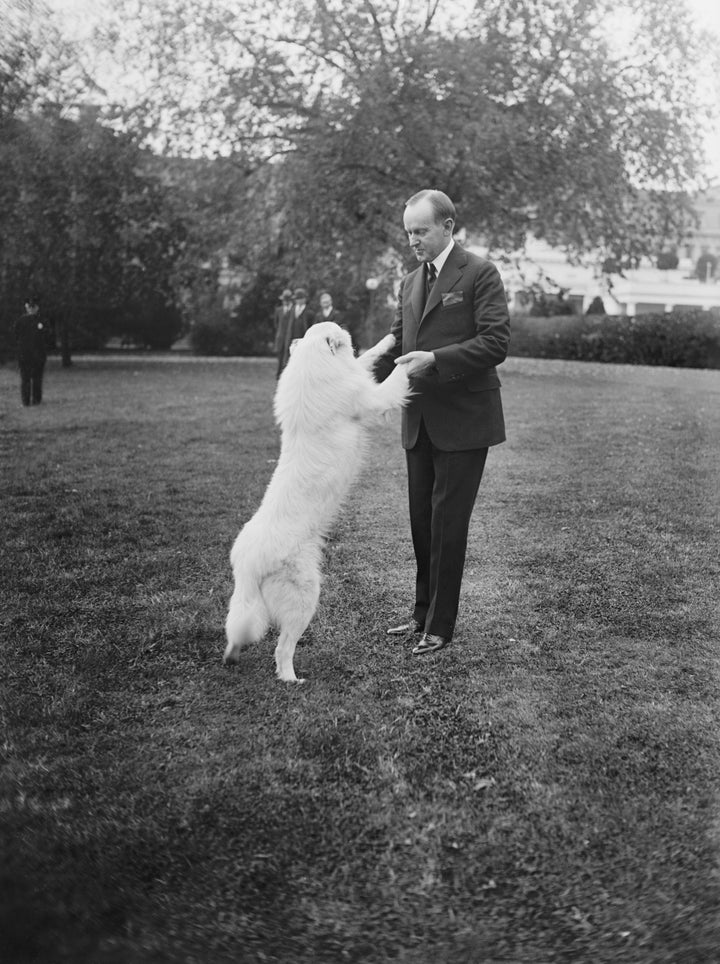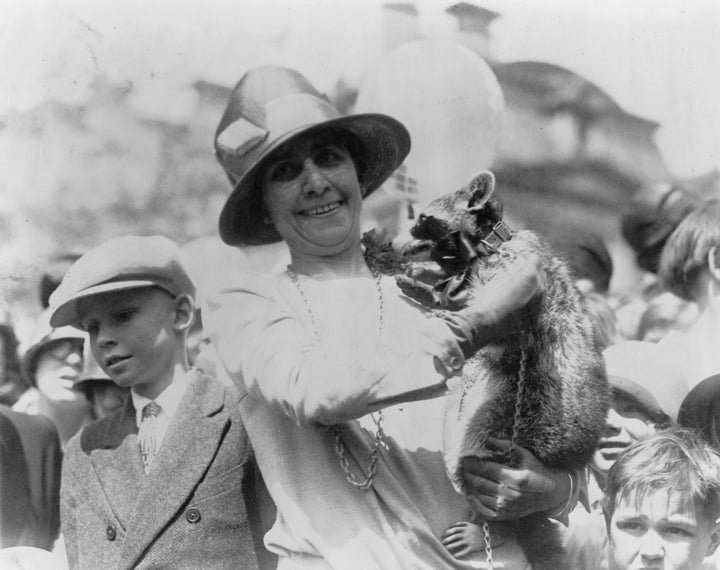 Herbert Hoover (1929-1933)
President Herbert Hoover had many dogs, including a Belgian shepherd named King Tut.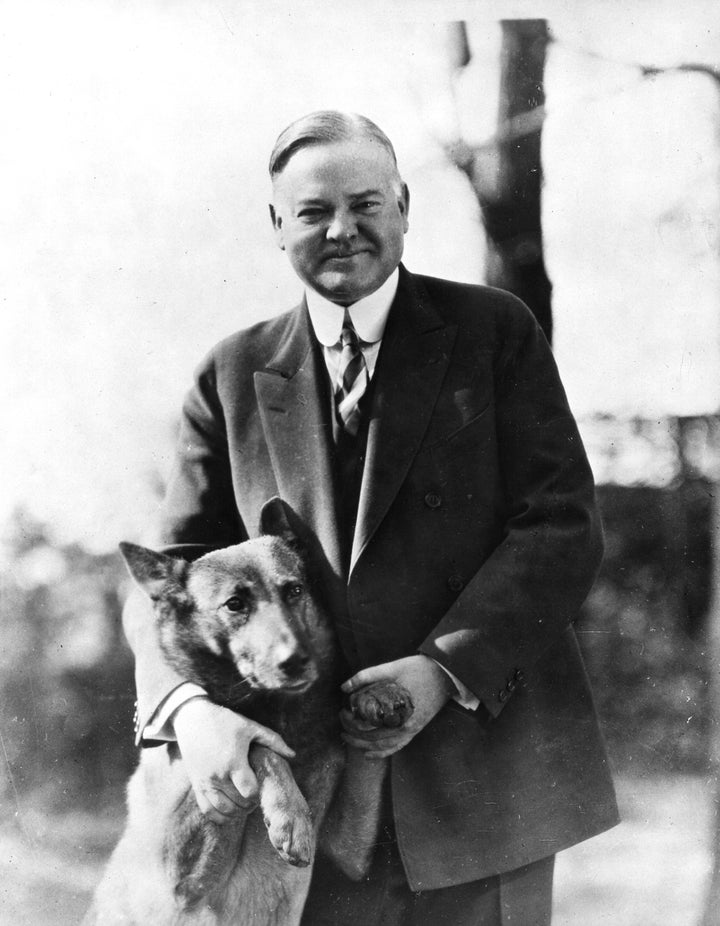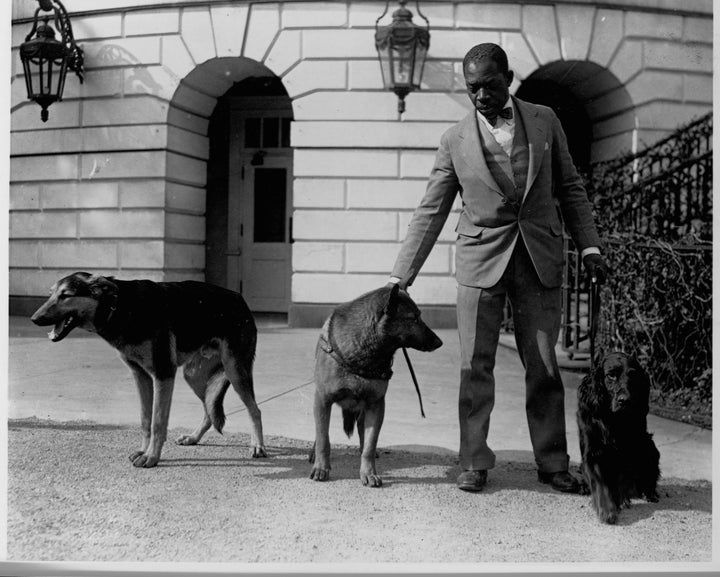 Franklin D. Roosevelt (1933-1945)
President Franklin D. Roosevelt had a famous Scottish terrier named Fala. His family had other dogs as well, including another Scottish terrier named Meggie, a German shepherd named Major and an English setter named Winks.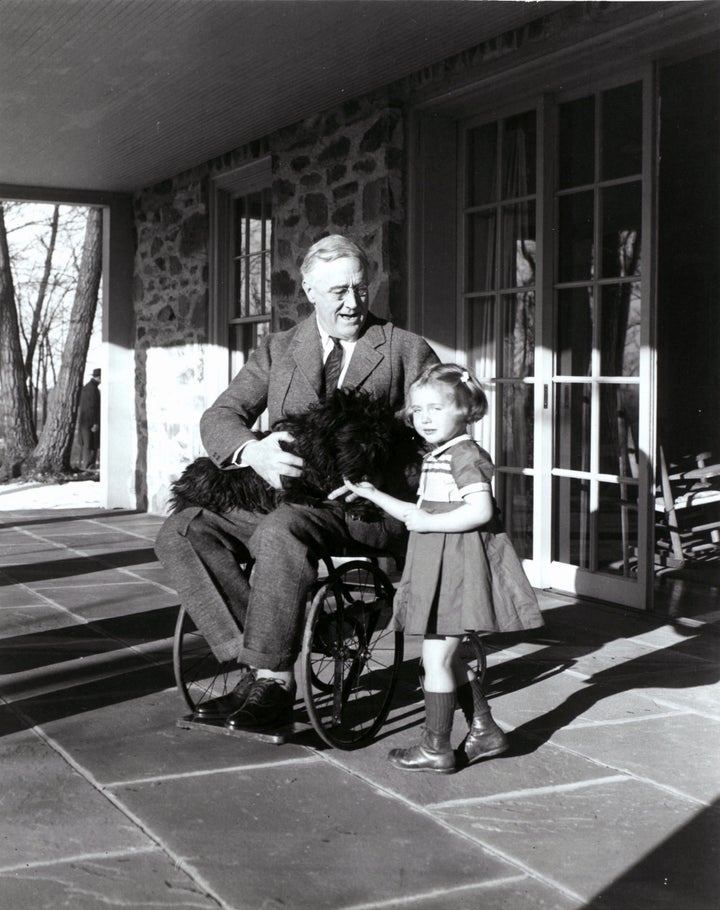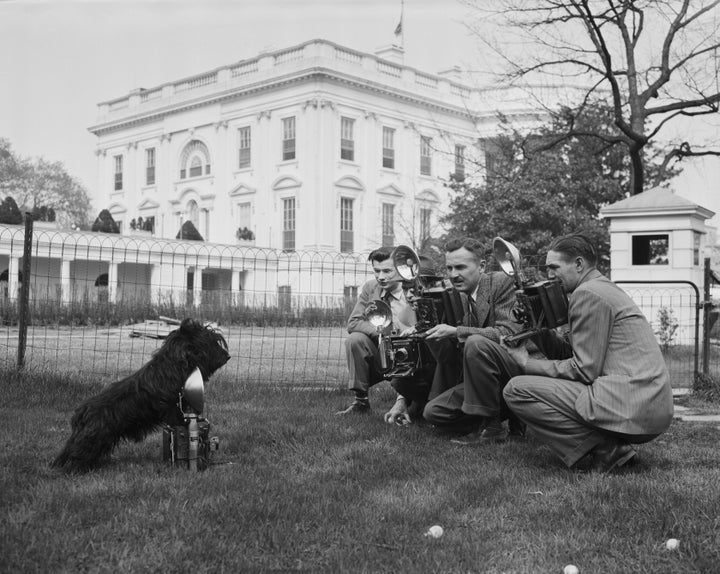 Harry S. Truman (1945-1953)
In 1947, President Harry S. Truman received a cocker spaniel puppy named Feller from a woman in his home state of Missouri. The Trumans weren't very interested in having a presidential pet, so they gave him to their personal physician, Dr. Graham. Truman's daughter Margaret also had an Irish setter named Mike for a brief time.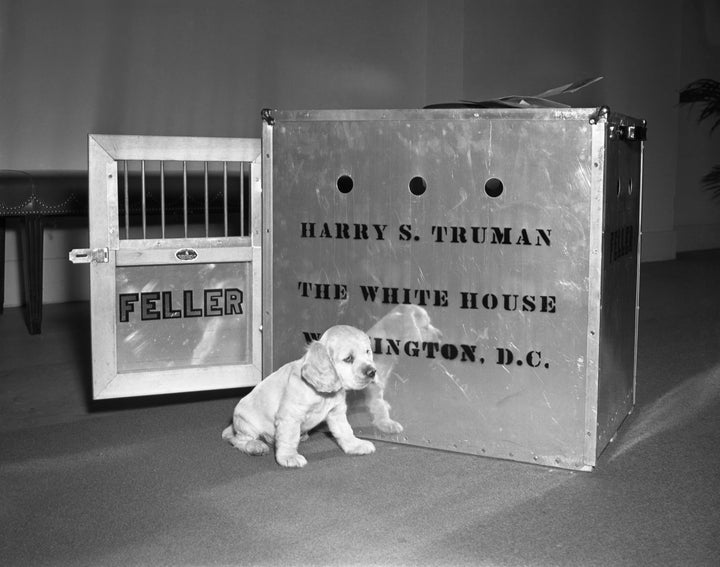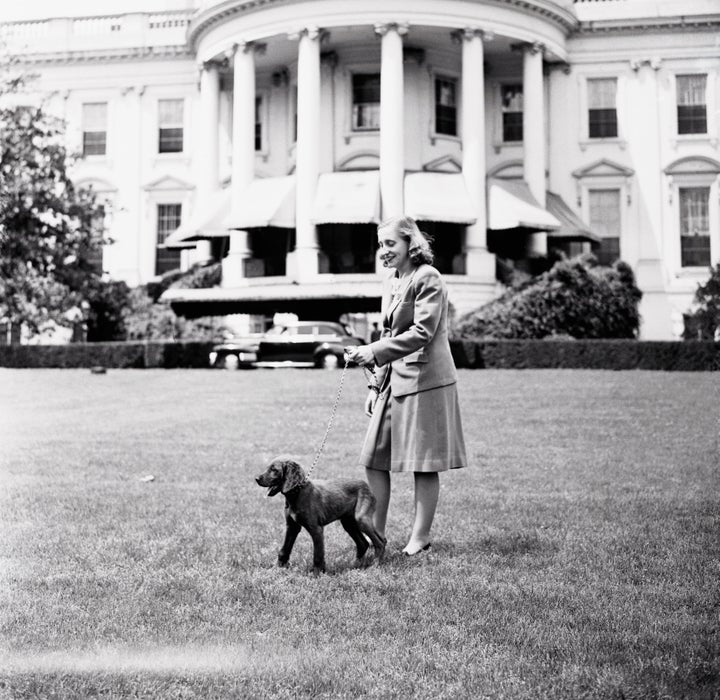 Dwight D. Eisenhower (1953-1961)
President Dwight D. Eisenhower and his wife, Mamie, had a Weimaraner named Heidi and a pet parakeet.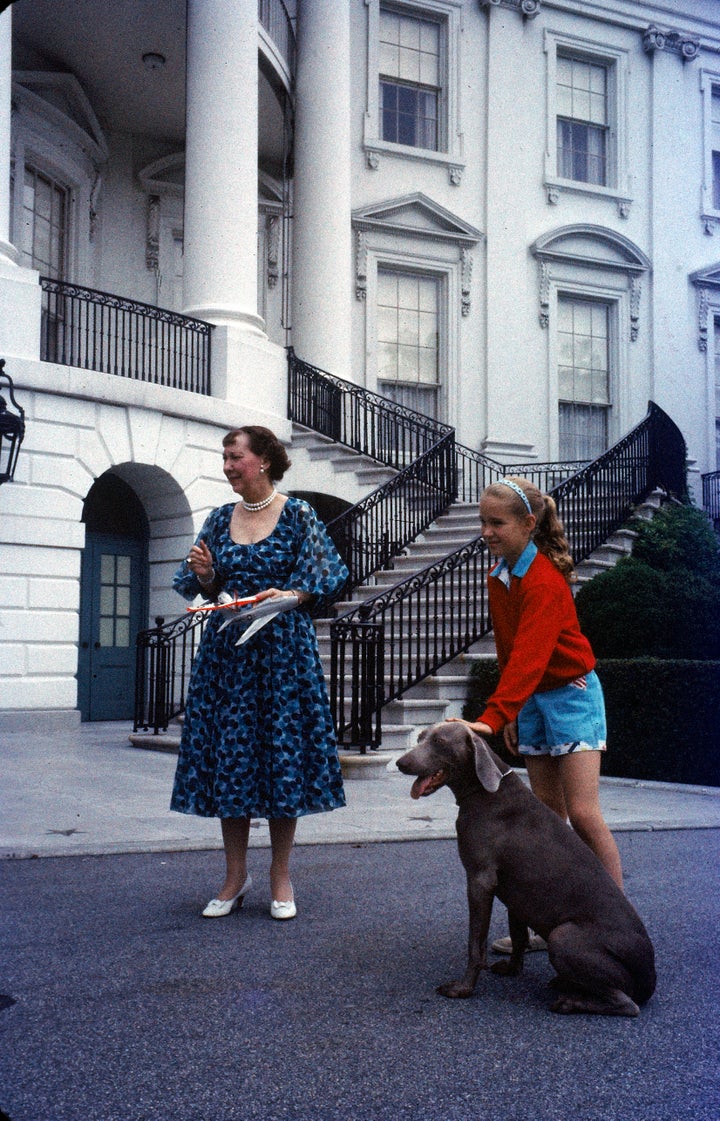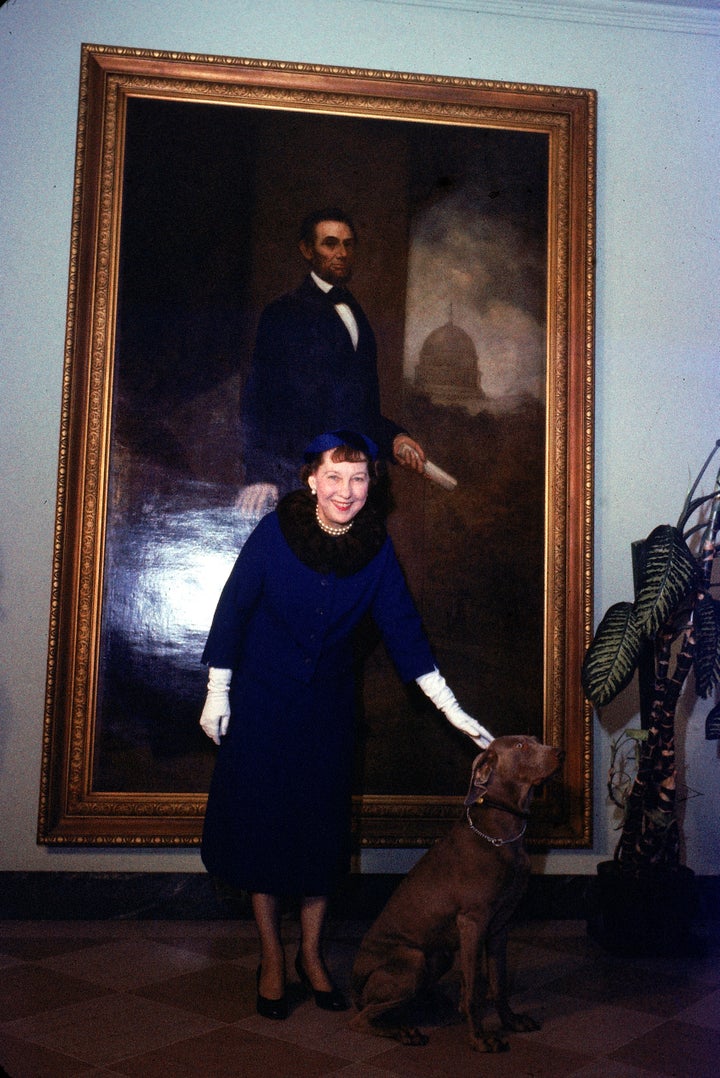 John F. Kennedy (1961-1963)
The Kennedy family had a number of dogs and horses, as well as other pets like hamsters and parakeets.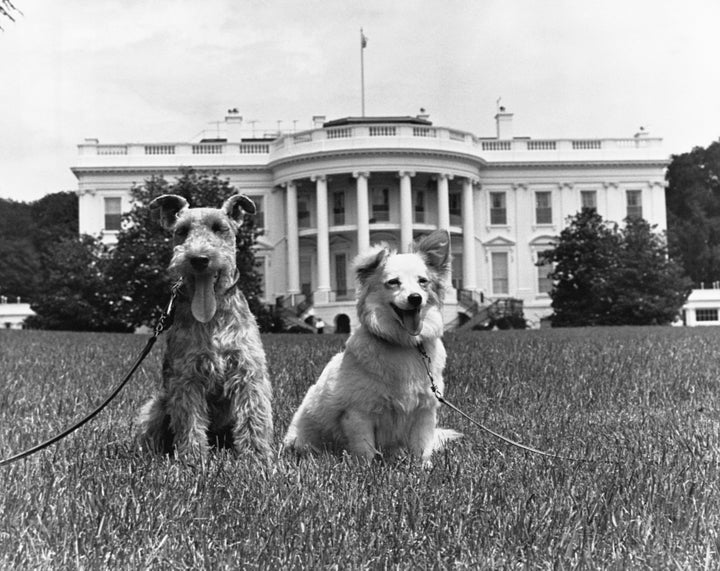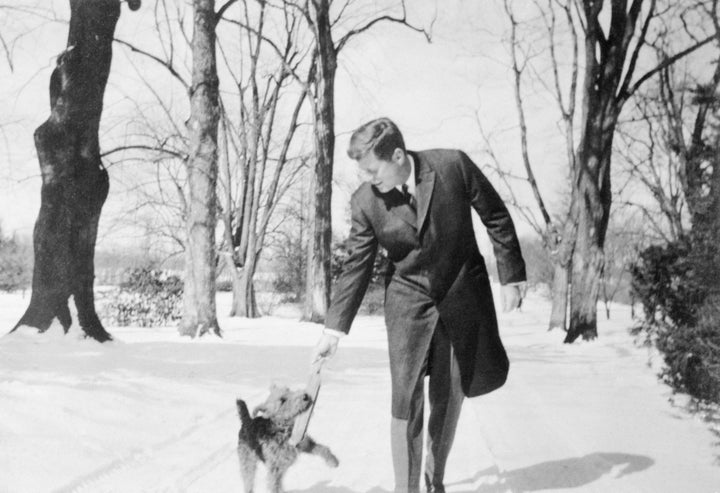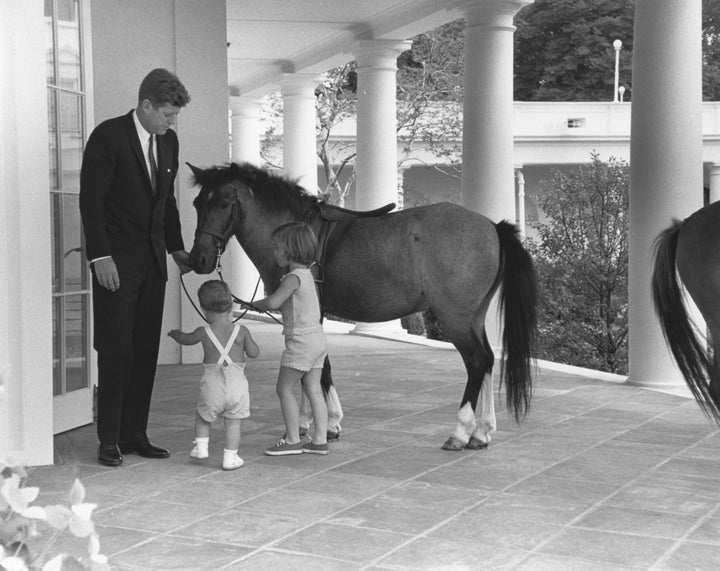 Lyndon B. Johnson (1963-1969)
President Lyndon B. Johnson had beagles, a collie and a terrier mix. The family also reportedly had hamsters and lovebirds during his White House tenure.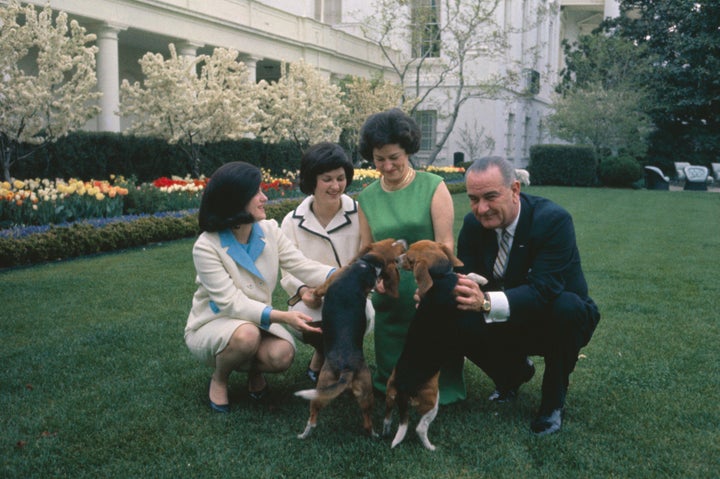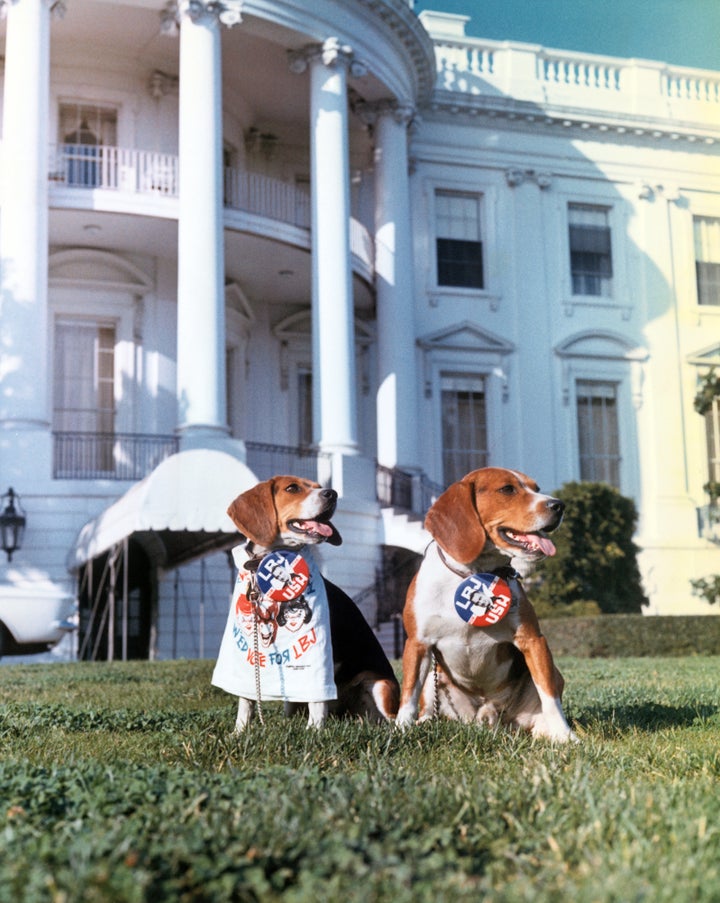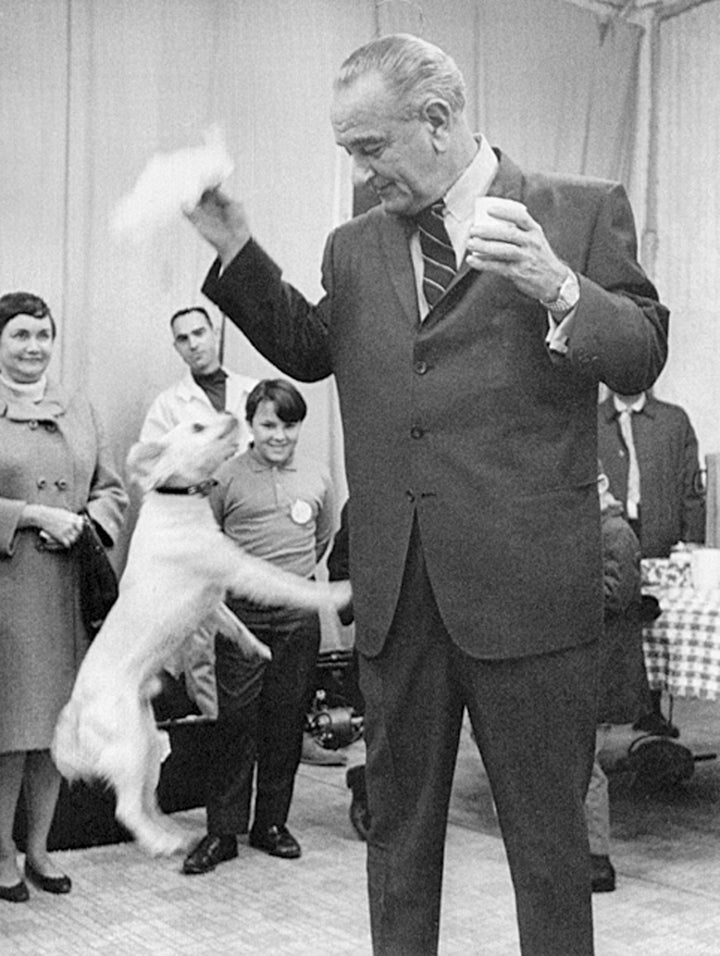 Richard Nixon (1969-1974)
President Richard Nixon had a poodle named Vicky, a terrier named Pasha and an Irish settler named King Timahoe. Before he was president, Nixon had a cocker spaniel named Checkers, who became the namesake for a famous speech he gave during his vice presidential campaign in 1952.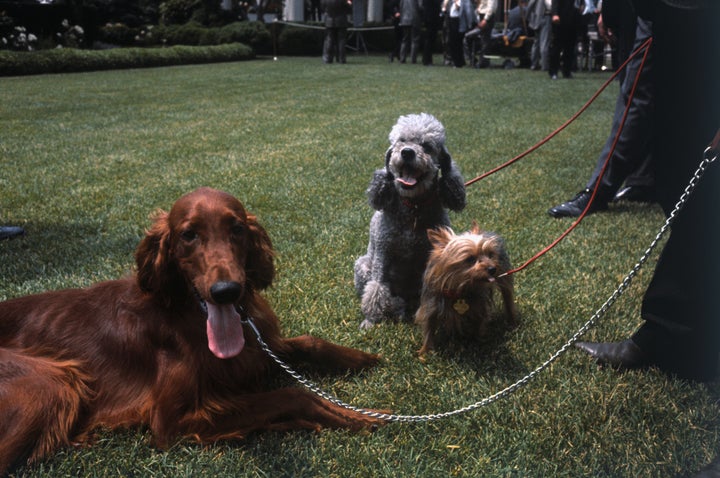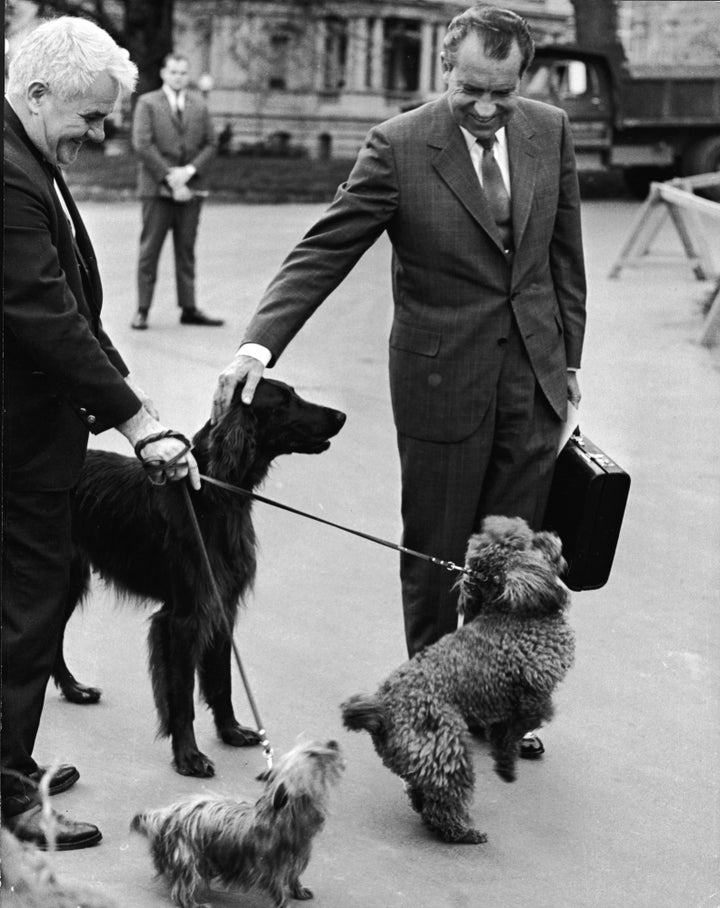 Gerald Ford (1974-1977)
President Gerald Ford had a golden retriever named Liberty, who had a litter of puppies while in the White House. The Fords kept one of the puppies and named her Misty. Ford's daughter, Susan, also had a Siamese cat named Shan.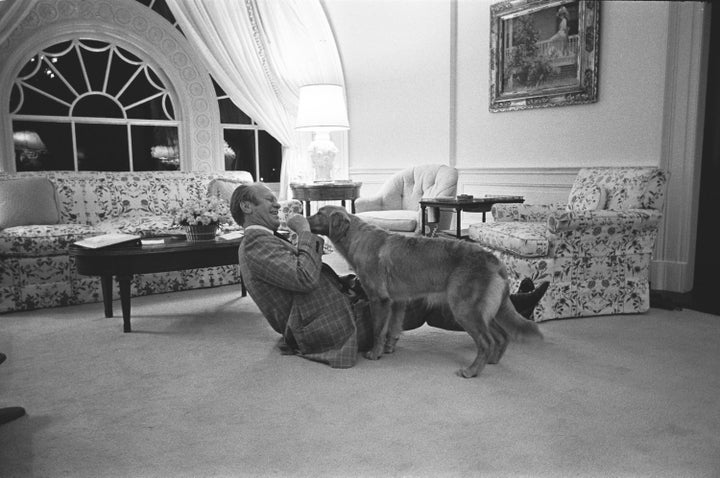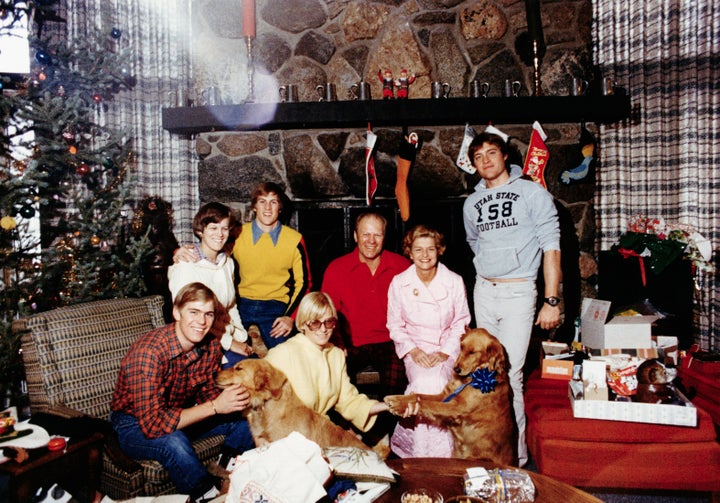 Jimmy Carter (1977-1981)
In 1977, President Jimmy Carter's daughter Amy received a border collie mix named Grits as a gift from her teacher. The family later returned the dog to her teacher. The Carters also reportedly had an Afghan hound named Lewis Brown and Siamese cat named Misty Malarky Ying Yang.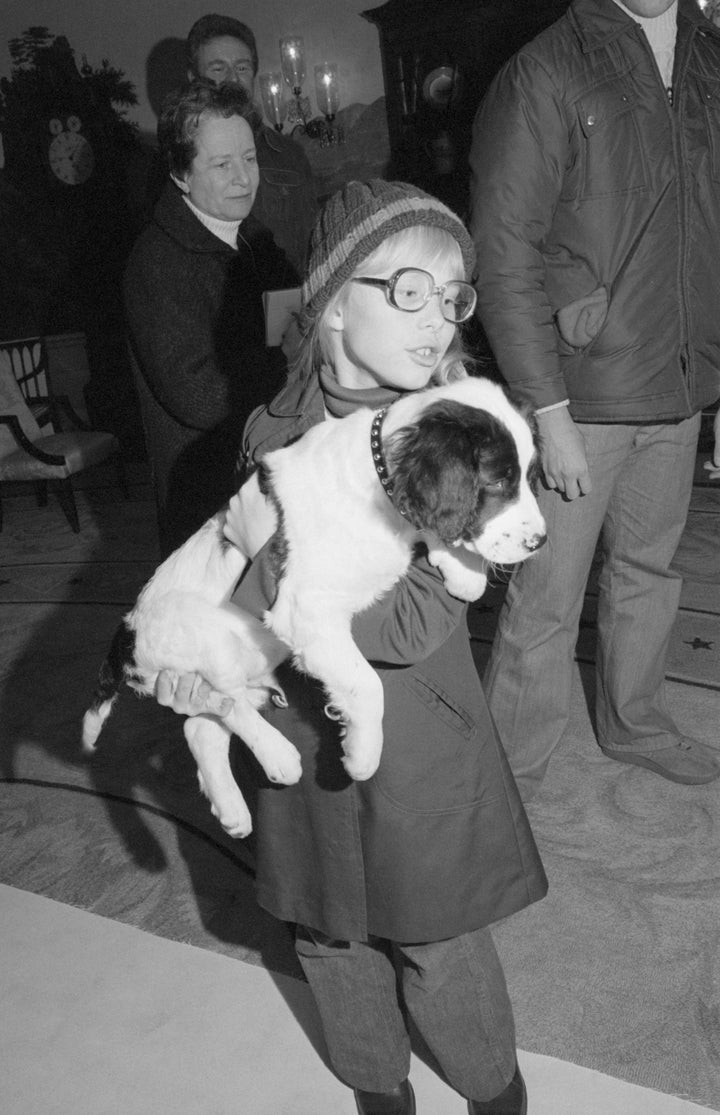 Ronald Reagan (1981-1989)
President Ronald Reagan had a Cavalier King Charles Spaniel named Rex and a Bouvier des Flandres named Lucky. They also had a few other dogs, who mostly lived at their California ranch, along with their horses.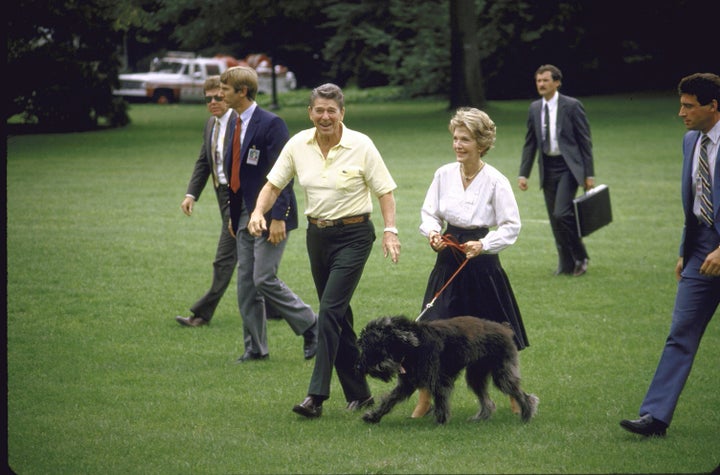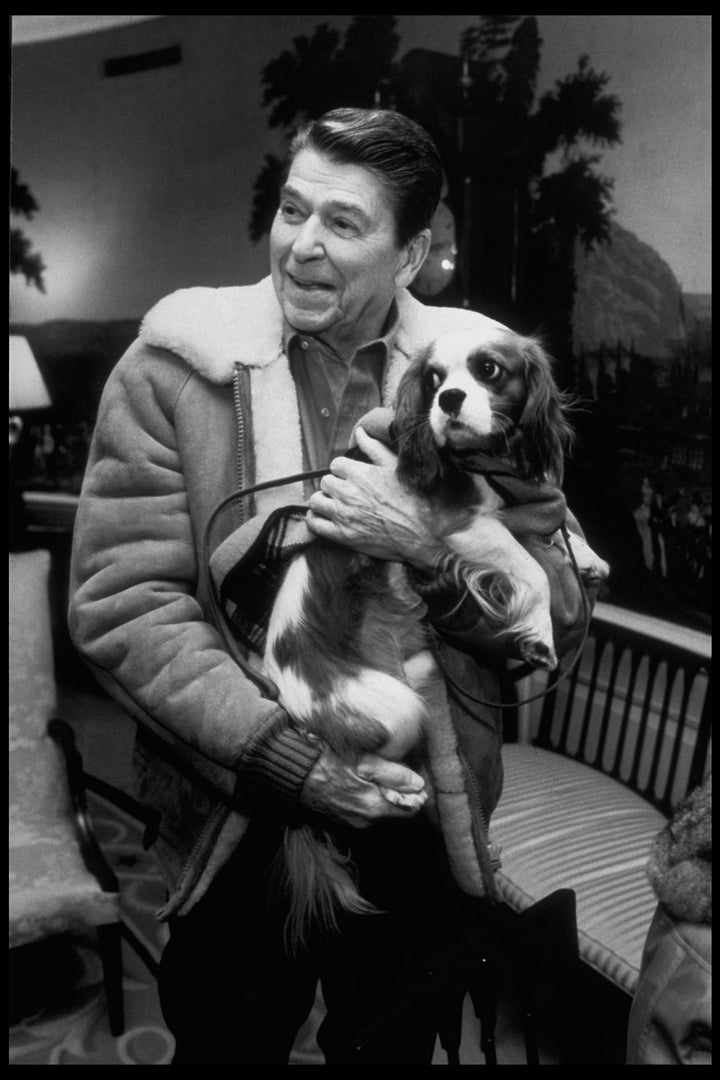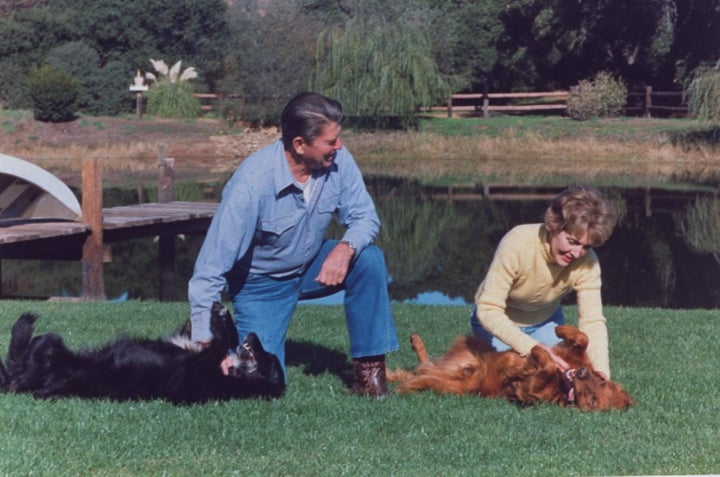 George H.W. Bush (1989-1993)
President George H.W. Bush had an English springer spaniel named Millie ― the subject and "author" of the bestselling Millie's Book: As Dictated to Barbara Bush. Millie had six puppies while in the White House ― including Bush's beloved Ranger.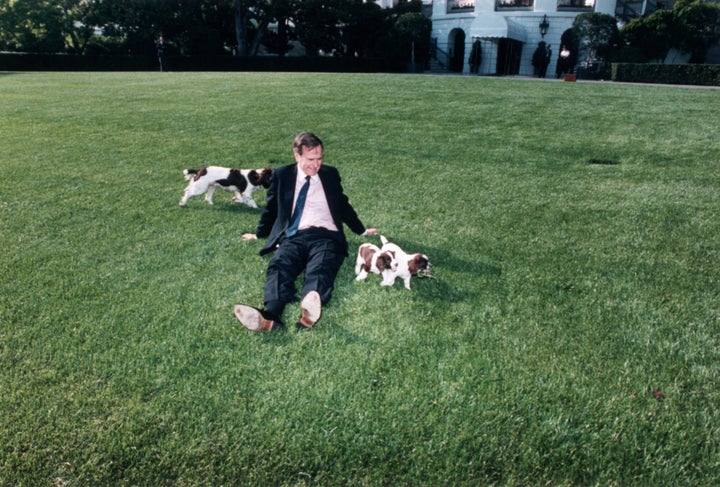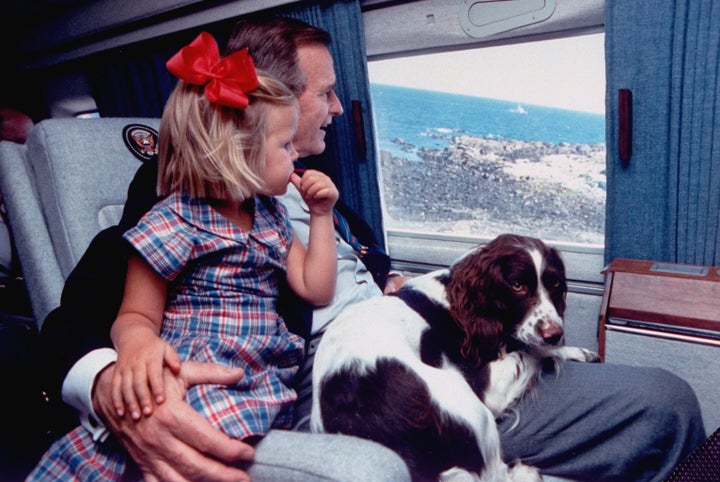 Bill Clinton (1993-2001)
President Bill Clinton's White House pets included Socks the cat and Buddy the chocolate Labrador retriever.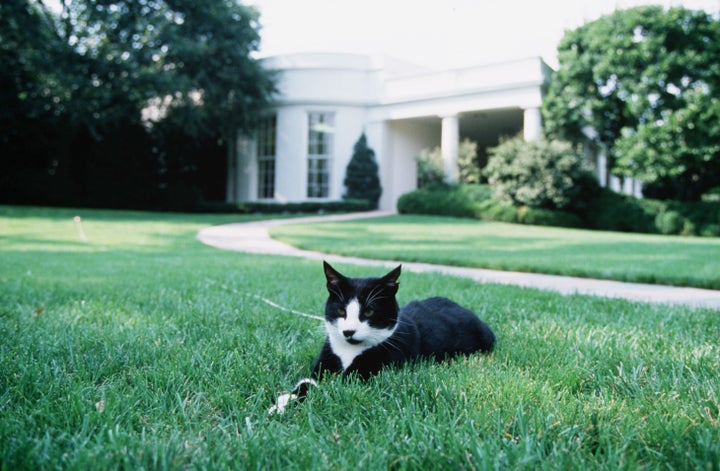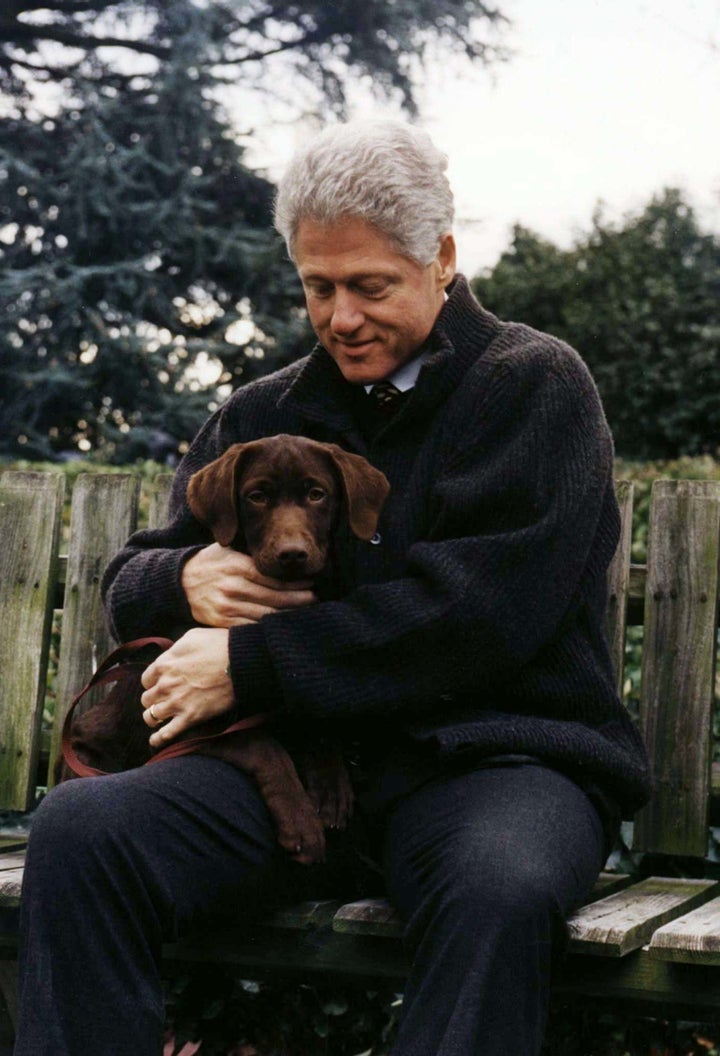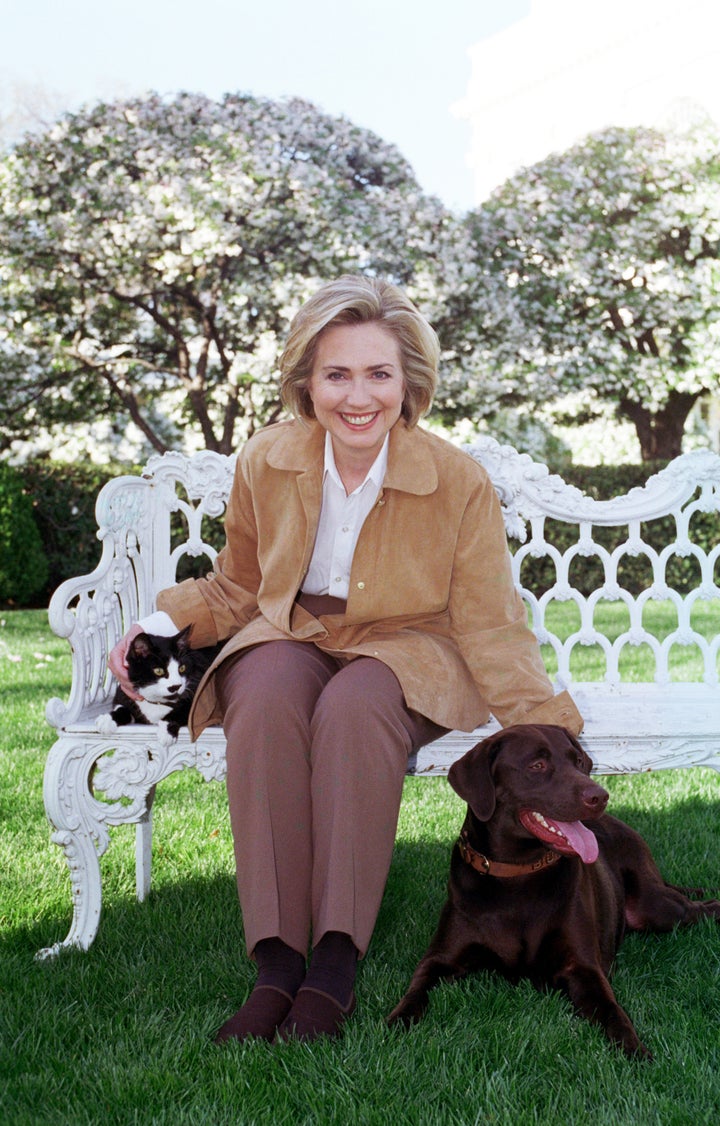 George W. Bush (2001-2009)
President George W. Bush had an English springer spaniel named Spot (Millie's puppy), two Scottish terriers named Barney and Miss Beazley and a cat named India aka "Willie." A longhorn cow also lived at the family's ranch in Texas.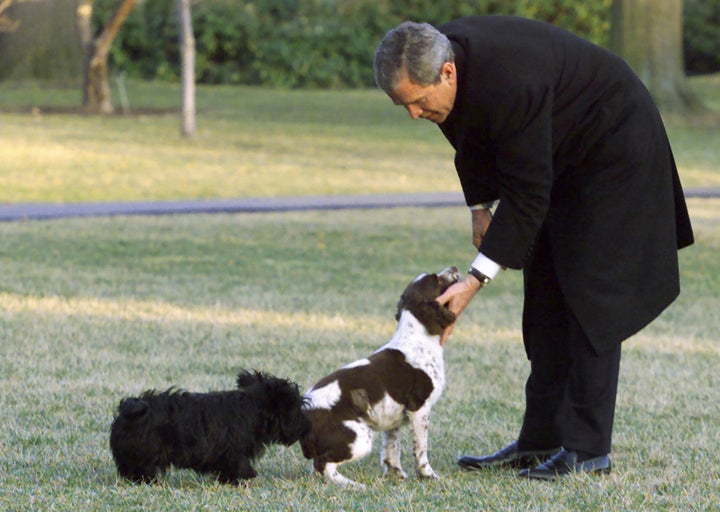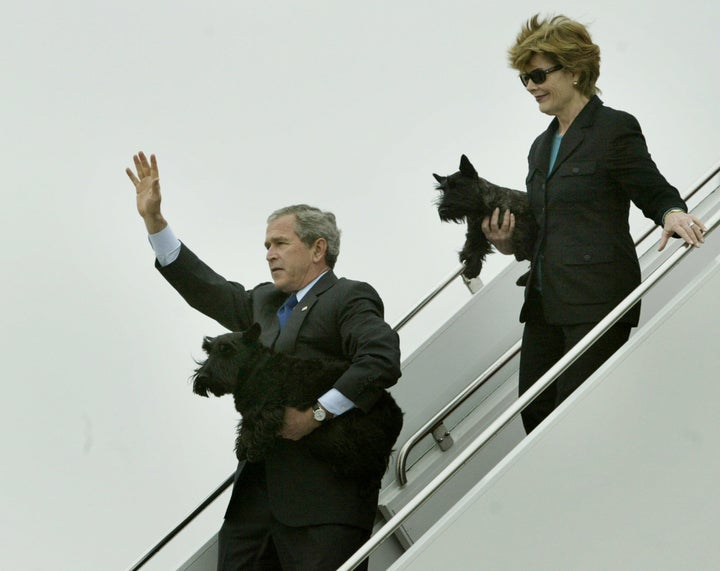 Barack Obama (2009-2017)
President Barack Obama had two Portuguese water dogs named Sunny and Bo at the White House.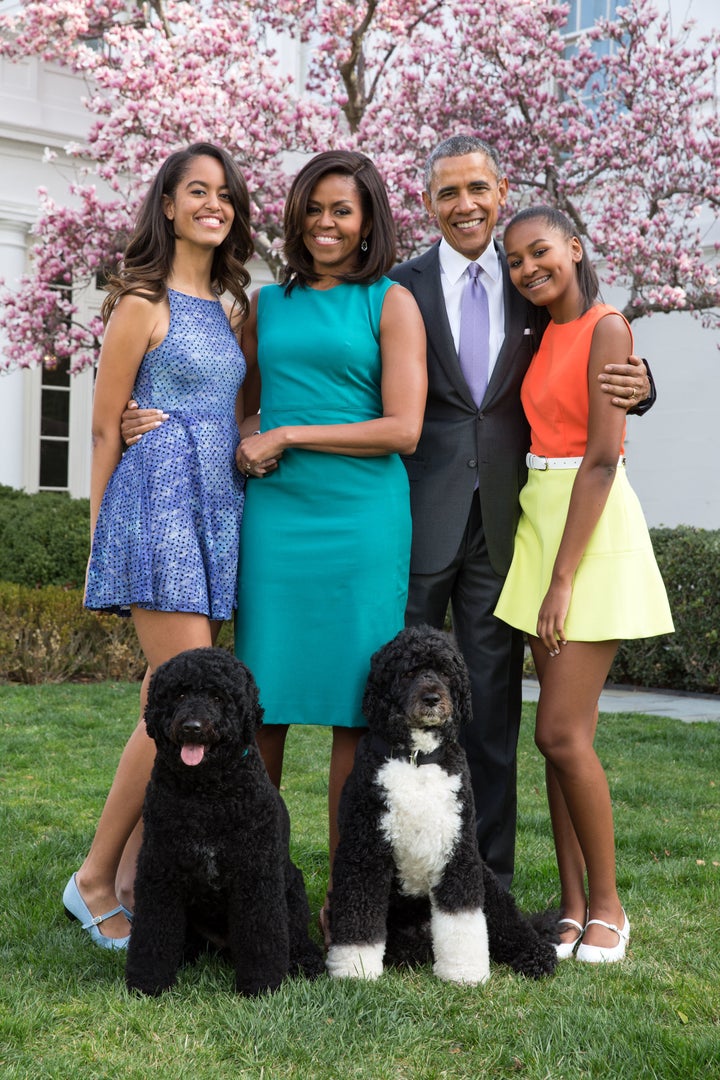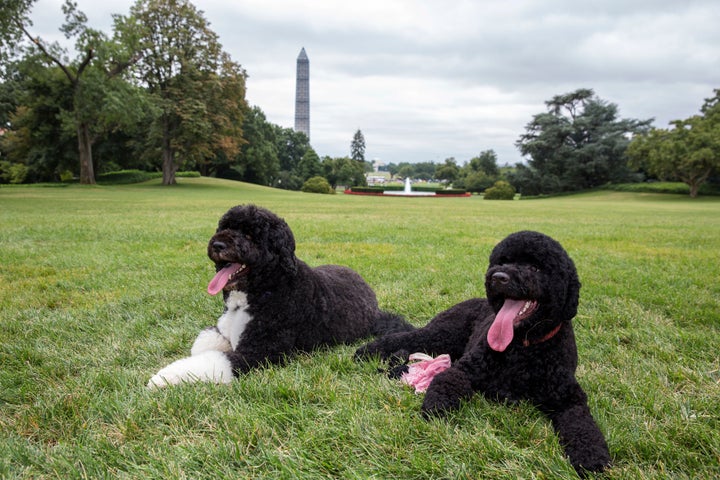 Popular in the Community