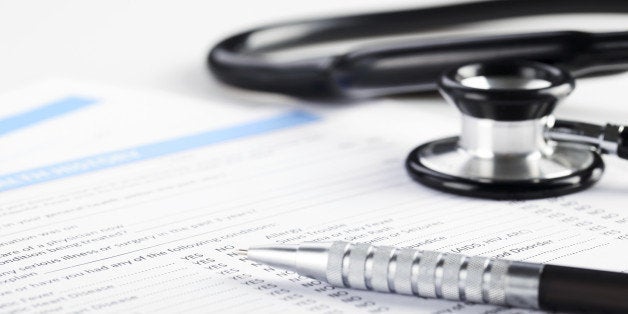 January 22 marks 42 years since Roe v. Wade legalized abortion nationwide, but our fight to make sure all women have access to safe, legal abortion is far from over.
It seems that almost every day, another decision by politicians effectively interferes with a doctor's ability to practice medicine and a woman's ability to make her own health care decisions. In the past four years alone, state legislatures have enacted 231 restrictions on sexual and reproductive health care access. January 22 could mark another of those decisions, this time in the U.S. Congress -- Speaker John Boehner and his allies scheduled a vote on a national ban on abortion after 20 weeks on the Roe v. Wade anniversary. In just the first week of the 114th Congress, six bills that would restrict access to sexual and reproductive health care were introduced. It's clear that reproductive rights are not safe in this Congress.
As a leading sexual and reproductive health care provider in New York City, we know these rights may not always be safe in our state either. In many ways, New Yorkers have more reproductive freedom than those in some other states. New York State secured abortion rights even before the Supreme Court's 1973 Roe v. Wade decision. Our state is one of the few that allows state Medicaid funds to pay for abortions. But while the state has yet to pass any of the odious restrictions that have swept other states since 2011, without determined action, we may soon see a half century of progress stopped or even reversed.
On January 12, the NYS Senate advanced eight bills in the Women's Equality Act, which is welcome. But it missed the opportunity to advance a central component of the Women's Equality Act that would protect New York's legacy as a leader in reproductive rights and ensure reproductive health care is available to New Yorkers today and in the future. The bill would simply codify Roe v. Wade and reconcile critical flaws in New York's abortion law. It would ensure that a woman can make her own health care decisions during pregnancy, especially if her health is in danger.
To advance women's equality in New York State, we need laws that reflect the complex reality of women's lives. That must include securing reproductive rights, giving women the ability to set the course for their own futures. New Yorkers understand this -- 80 percent support codifying the protections of Roe v. Wade and agree that a woman's ability to control the timing of her family is fundamental to women's equality.
In light of ongoing attacks on reproductive health care at the federal level, it is especially important that New York State act to protect reproductive rights and access to safe and legal abortion. Abortion is an extremely safe procedure and will only stay that way if it remains legal and accessible.
Many of the restrictions introduced in Congress and in states nationwide are purported to protect women, but they do the opposite. As politicians consider restrictions on reproductive health care, it's critical that they listen to reproductive health care providers and replace misinformation with facts.
Studies show that one in three women in the United States has an abortion, and that abortion is one of the safest medical procedures performed in the U.S. Data, including from the Centers for Disease Control and Prevention (CDC), show that abortion has a higher than 99 percent safety record.
Planned Parenthood of New York City works every day to keep New Yorkers healthy. Our health care providers see people every day with many different reproductive health care needs. But one thing is constant and must remain so: every person who comes through our doors needs to have the right to make their own health care decisions, in consultation with their medical provider and family.
When these rights are taken away, women are unable to get the care they need to remain healthy and protect their futures. Politicians won't hesitate to take away the right to make personal, complex decisions about reproductive health. We must stop taking our hard-won rights for granted. More than 40 years after the fight to legalize abortion nationwide, we must again do everything we can to protect this essential right.
Joan Malin is President and CEO of Planned Parenthood of New York City.
Calling all HuffPost superfans!
Sign up for membership to become a founding member and help shape HuffPost's next chapter