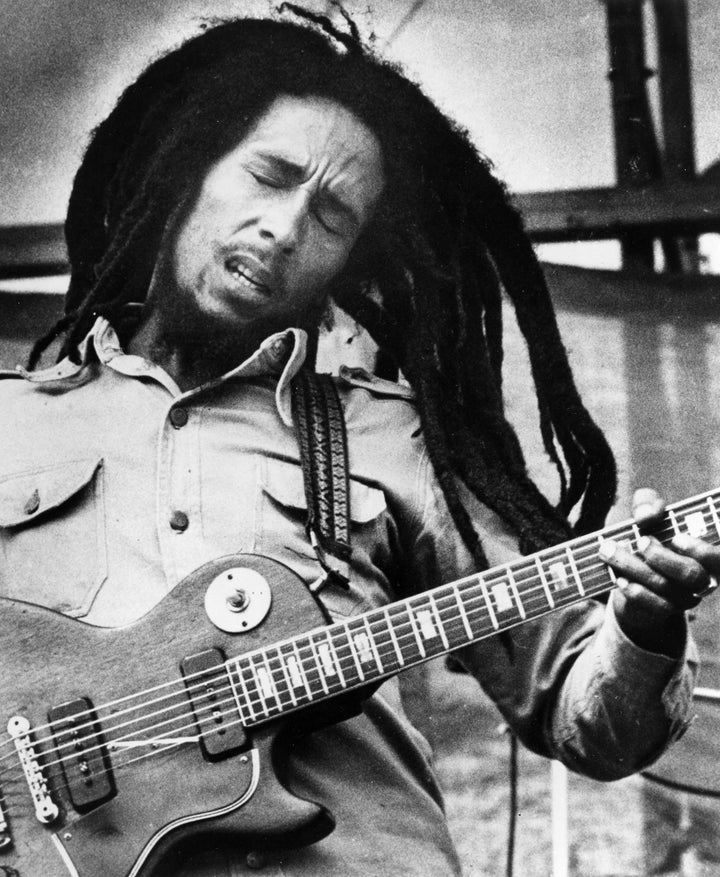 Leave it Willie Nelson to proclaim "Roll me up and smoke me when I die" at the start of his latest track, "Roll Me Up," featuring famous stoner Snoop Dogg, Kris Kristofferson and Jamey Johnson. Nelson conveniently released the song on 4/20, the unofficial marijuana holiday.
O.G. stoner Nelson croons along with Snoop on the country track, which features the West Coast rapper using his twangy voice. "Call my friends and tell them there's a party, come on by," he sings, "Just roll me up and smoke me when I die."
For an extra gimmicky kick, fans can head on over to Willie Nelson's website to listen to the track and watch a digital blunt burn out.
Snoop and Nelson aren't the only ones to have mastered the art of crafting the perfect 4/20 song. Jimi Hendrix released "Purple Haze," every stoner's go-to track, in 1967, and nearly 10 years later, in 1976, Peter Tosh dropped the weed-smoking holiday's anthem, "Legalize It."
HuffPost Entertainment rounded up a few of our favorite stoner songs -- and added some of our readers' helpful suggestions -- to create the Ultimate 4/20 Playlist.
Take a listen below and tell us what you think. Did we miss any of your favorites? Let us know in the comments!
REAL LIFE. REAL NEWS. REAL VOICES.
Help us tell more of the stories that matter from voices that too often remain unheard.
BEFORE YOU GO