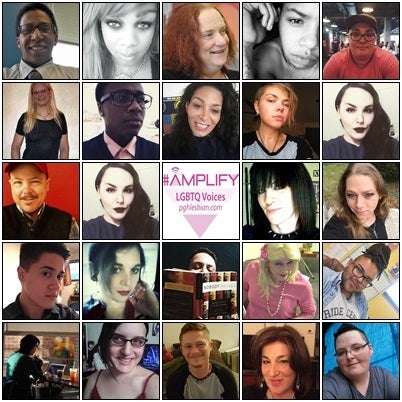 Today, March 31, is the International Transgender Day of Visbility which celebrates the lives of transgender neighbors while also raising awareness of discrimination. It was established in 2009 to focus on the celebration of our wonderful and amazing trans neighbors and friends.
The #AMPLIFY project has been so please to highlight the lives of our neighbors in their own words. Our trans identified contributors reflect a wide array of experiences - some are newly transitioning while others have been living out loud for decades. Then range in age from 18 to their late 60s and live in many of our Western PA counties, perhaps far more than we might anticipate. Keep in mind that keep in mind that we ask an open-ended question about identity so not all responses cannot easily be categorized. It is entirely possible other contributors do identify as trans, but did not share that information.  The trans community represents about 22 percent of our contributors. I hope we are doing something that's right and good. And necessary.
I urge you this day to read through these stories and learn about your trans neighbors. They are lawyers and creators and community activists and educators and parents and so many other wonderful roles in our community.  And check the hashtag #TDOV
And we'd love to include your story as we move forward. Click here to fill out the Q&A. It takes about 30 minutes of your time. You must simply be 18, identify as LGBTQ and have a connection to Western Pennsylvania - live here now, lived here in college, spent every summer at Lake Erie with Grandma, etc.
AMPLIFY is a blog-based storytelling community project documenting the experiences of LGBTQ residents of Western Pennsylvania. The project is hosted by Pittsburgh Lesbian Correspondents blog which has been exploring LGBTQ experiences since 2005.
Calling all HuffPost superfans!
Sign up for membership to become a founding member and help shape HuffPost's next chapter