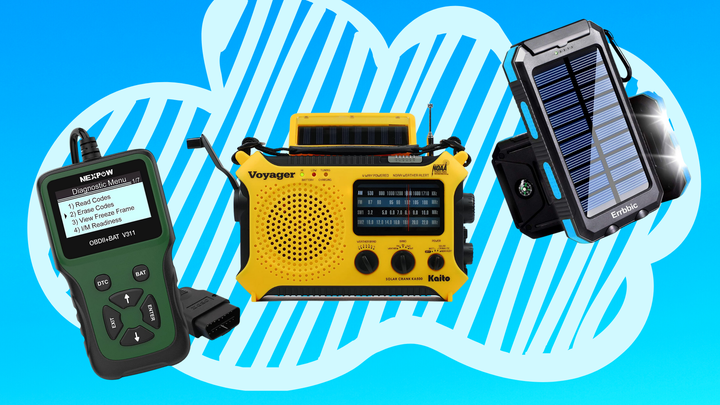 Salty snacks from the gas station, a good playlist on the radio — there's nothing like hitting the highway for a weekend road trip. That is, until you get a flat tire, lose your phone under the passenger seat and spill an entire iced coffee in the cup holders. But like a bright-eyed boy scout, you too can be always prepared with these helpful auto gadgets to keep in your car.
Between traffic jams and dead batteries, cars can be stressful. But rest assured, these auto gadgets are here to make driving a little easier, even in the rain or snow. Whether you're a daily driver or just take your car to the food market once a week, these tools will help you stay cool, calm and collected when you're on the go.
HuffPost may receive a share from purchases made via links on this page. Prices and availability are subject to change.
Related