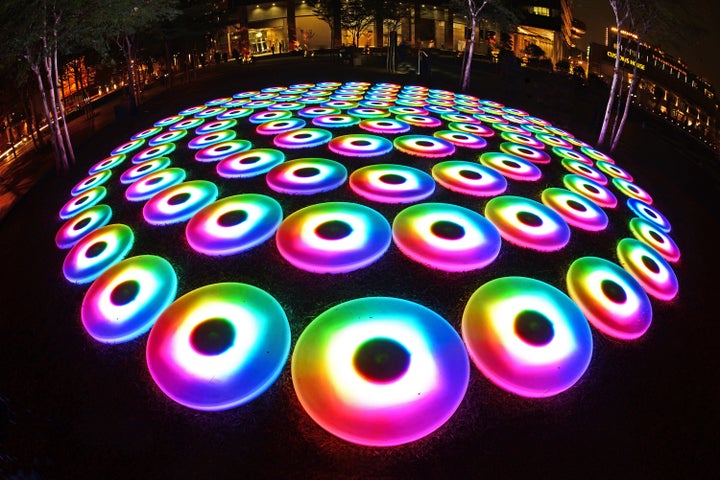 Hong Kong is a thriving metropolis known for its towering skyscrapers, pristine public transportation, world-class shopping, abundance of Michelin star restaurants and an arts and culture scene that rivals cities around the world. Part of why Hong Kong is known as an arts and culture mecca is due to an ongoing arts festival that has been highlighting local talent as well as bringing stunning artists from all parts of the world together each year for a month long celebration of the arts.
Running from February 15th to March 19th of this year, the Hong Kong Arts Festival (HKAF) just wrapped its 45th year. The festival featured over 1,700 incredible international and local artists in 129 performances. This year's budget was approximately HK$120 million, ensuring that only the best from around the world as well as the best from Hong Kong would be part of the the festivities this year.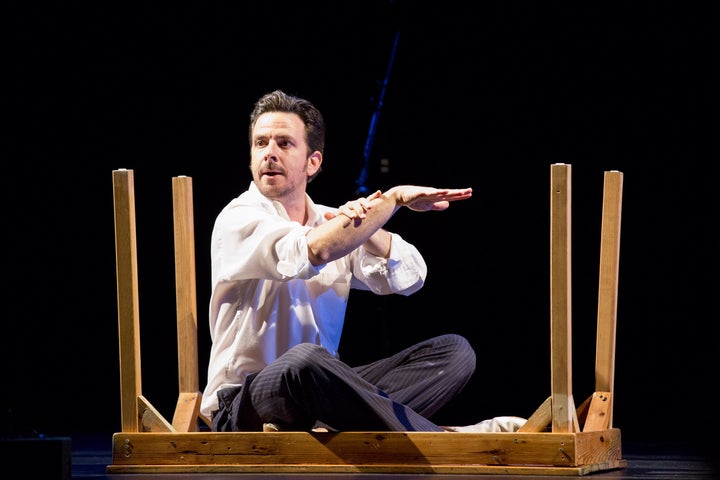 "This year, to mark our 45th Anniversary, we are not only presenting an outstanding line-up of performances, but we will also take past HKAF productions to other cities, and present a large-scale outdoor, interactive programme in major public spaces.
None of this would be possible without the support of the Hong Kong community – including many individuals and organisations. I must express appreciation to the Hong Kong Government for its continued support, including special support for programmes which contribute to the celebration of 20 years of Hong Kong SAR. Special mention must be made of the tremendous support from the Hong Kong Jockey Club Charities Trust both on a sustained basis and in connection with our 45th Anniversary. I must also highlight the generous support of the Festival's numerous corporate sponsors, foundations and individuals donors, whose contributions are important to sustaining the Festival's growth, and are deeply appreciated" said Mr Victor Cha, Chairman of the Hong Kong Arts Festival.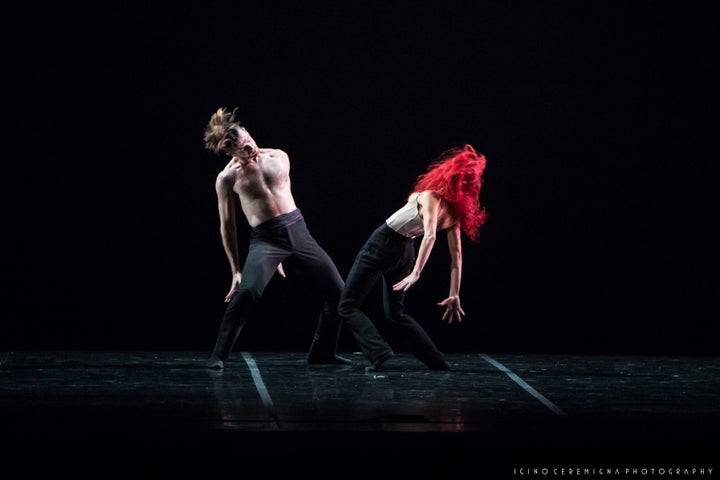 The festival is a combination of many forms of art, including opera, and this year there were a handful of operas, including the lavish co-production between the San Francisco Opera and the HKAP which marked another milestone for the Festival. Based on the masterpiece by Cao Xueqin, Dream of the Red Chamber is led by a dream creative team. Hong Kong was the first Asian city to see this new opera after its September 2016 premiere in San Francisco.
Musical presentations were among the largest representation of performances during the festival. In addition to the two orchestral and choral concerts performed by the National Theatre Brno, three orchestras from three continents brought colourful and richly orchestrated works. From Turkey, the rising Borusan Istanbul Philharmonic Orchestra explored the eastern roots of 19th- and 20th-century European music under the baton of Sascha Goetzel. Vasily Petrenko and the Oslo Philharmonic perfored two concerts of powerful Nordic and Russian music, featuring the enthralling Norwegian cellist Truls Mørk. And from Gershwin's masterpiece Rhapsody in Blue to Saint-Saëns' ground-breaking Organ Symphony, Louis Langrée led the Cincinnati Symphony Orchestra in a concert that featured well-loved works by celebrated American and French composers.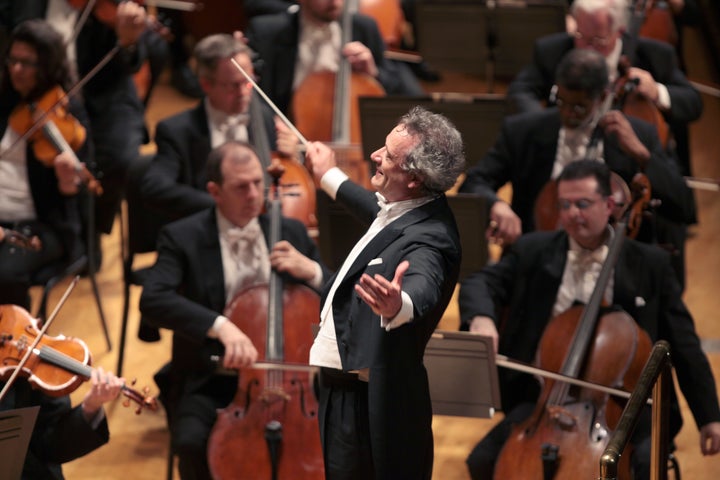 The festival was also comprised of artists performing within the worlds of theatre and dance. Verbal conjuror Thaddeus Phillips took audiences on a journey to experience 17 very different moments of crossing borders in his one-man play 17 Border Crossings, while A Floating Family, a trilogy of family dinner moments, was presented in three separate performances that portrayed four siblings and their extended family over three dinners in the course of two decades, charting their lives as they ebb and flow alongside Hong Kong through political, economic and social changes.
Canada's Les Ballets Jazz de Montréal brought four energetic and breathtaking works by Benjamin Millepied, Itzik Galili and Andonis Foniadakis. While for family audiences, a brilliant participatory presentation of Tetris by Arch8 swapped blocks for bodies in a performance that defied gravity.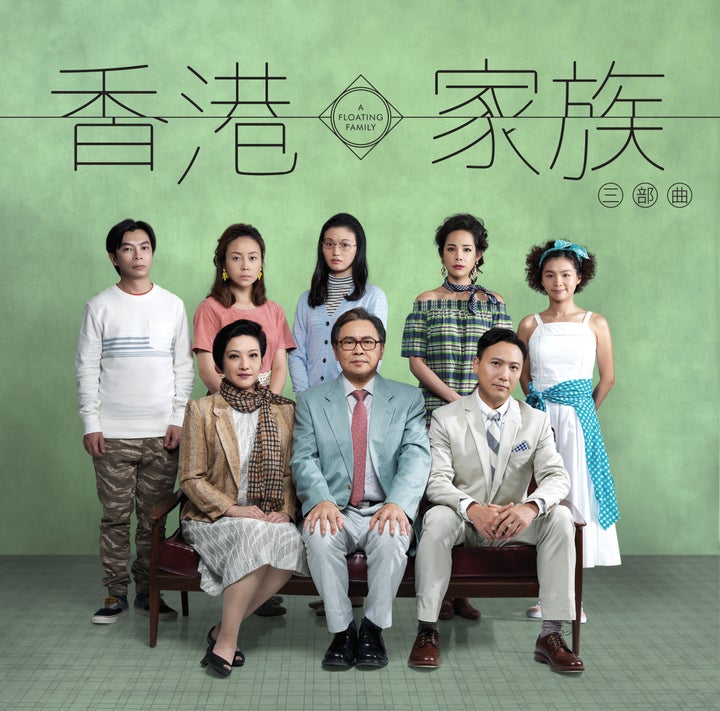 The festival also celebrated its 25th anniversary of their HKAF's Young Friends, a platform that provides young people in Hong Kong the opportunity to get involved in the arts. In addition to attending selected rehearsals and performances, Young Friends members can also participate in arts administration training workshops during the summer to gain insights into the cultural industry.
Audiences were also afforded the opportunity for more beyond the performances. Festival PLUS offered a range of activities that enhanced their Festival experience including a series of workshops, masterclasses, talks and backstage moments that gave audiences a closer look at the creative process for various HKAF performances.
Launched in 1973, the Hong Kong Arts Festival has been committed to enriching cultural life in the city. In February and March every year, the Festival presents 1,400 of the world's top artists and stars of tomorrow in approximately 120 performances, placing equal importance on great traditions and contemporary creations. The Festival also commissions and produces work in theatre, music, chamber opera and contemporary dance by Hong Kong's own creative talents and emerging artists, many of which have had successful subsequent runs both locally and overseas. The Festival also presents over 300 "PLUS" and educational activities that offer diverse arts experiences to the community as well as tertiary, secondary and primary school students.
Related
Popular in the Community