HOLLYWOOD, Fla. -- The bartender who put himself at risk to do his civic duty by exposing Mitt Romney's damning "47 percent" speech had found himself compelled by a similar heroic impulse seven years earlier.
In 2005, the man was at work when he heard that a car had plunged into a nearby canal along Interstate 75. Realizing that he may need to cut the person out of the car, he quickly phoned a co-worker and asked him to bring a knife.
The man dove into the canal and worked to free the woman, but was unable to. The co-worker and a bystander dove into the canal and handed the knife off to the videographer, who quickly cut the woman out and pulled her from the car.
In an interview with The Huffington Post, the filmmaker recalled that everyone on the shore thought the woman in the car was dead when he arrived, but he jumped in anyway. "It had to be done," he said. "It was kind of fun for me. I remember being underwater smiling and saying, 'This is going to work out. This is going to be fine.'"
The story would be difficult to believe if it weren't for the public recognition he received at the time. The towns of Davie and Weston, Fla., both publicly congratulated all three for their effort to save the woman -- an effort that, stunningly, succeeded.
The future videographer said the incident taught him something. "I did it because I could," he explained. "It did teach me a lesson: to jump in when you can."
The bartender "was able to cut through the seatbelt freeing the victim, lifting and handing her to [the bystander] who brought her to shore and began life saving CPR," reads one of the public proclamations. "These efforts brought the previously unconscious woman back to consciousness after which she was transported to the hospital when the ambulance arrived."
The man wasn't finished. "[A]fter saving the driver, [the man] continued to dive into the dark waters, searching the vehicle for a child after noticing a child safety seat, but fortunately there had been no child in the car."
Once police arrived, they also noticed a child seat in the car and wanted to check for themselves to make sure it was empty. But they waited until a backup team with shotguns could arrive, the man recalled to HuffPost.
The canal, they noticed, was crawling with alligators.
Editor's Note: The Huffington Post has withheld certain identifying details, but the videographer is scheduled to come forward in an interview with "The Ed Show" on Wednesday night and to appear on HuffPost Live on Thursday morning, at which point this story will be updated with those details and a copy of the proclamation.
Before You Go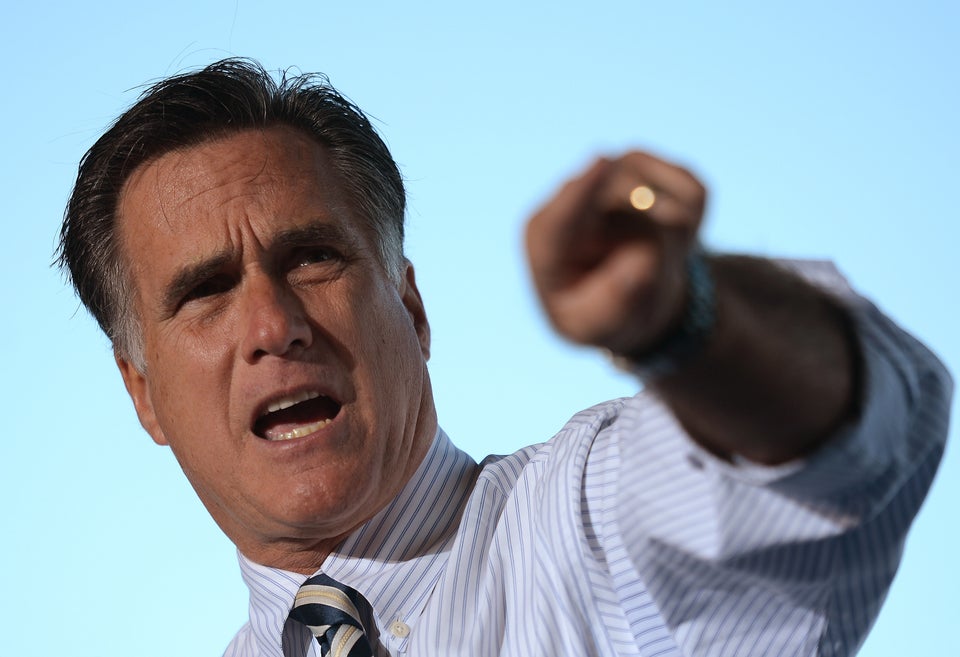 Mitt Romney Pointing Fingers
Popular in the Community