Whether you're looking for a romantic retreat, a wilderness adventure, or some R&R, Asheville is the ultimate destination for a quick getaway. This charming city is nestled in the heart of the Blue Ridge Mountains and it's known for its countless craft breweries, vibrant arts scene, farm-to-table cuisine, and abundant outdoor activities. With so many great options available, here's how to make the most of a short stay in Asheville.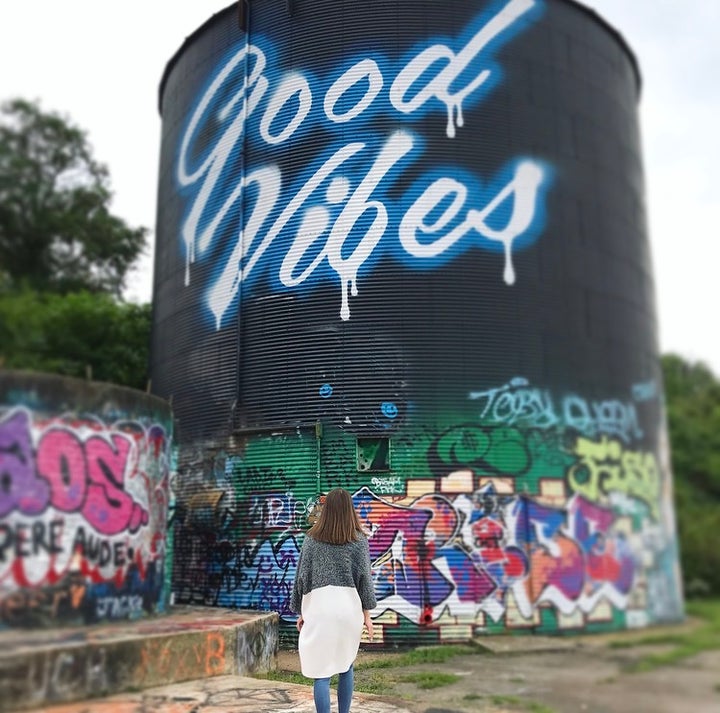 Day 1
9:00AM - Grab Breakfast at Biscuit Head
This brunch hotspot serves up giant fluffy biscuits topped with delicious homemade gravies, jams, and breakfast essentials. Classics include the mimosa fried chicken biscuit or the fried green tomato biscuit. Like most of the popular restaurants in Asheville, expect long lines and a bit of a wait - you'll be rewarded for your patience.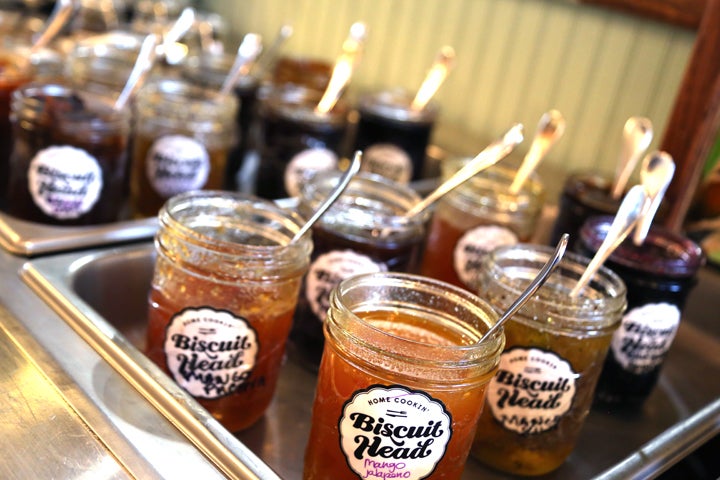 11:00AM - Float Down the French Broad River
Pack a cooler with some drinks and snacks and head to the Zen Tubing location in Midtown Asheville. This lazy river trip takes you through the river arts district and past several local breweries. If you're looking for more nature and a serene setting, drive a bit further to the South Asheville location.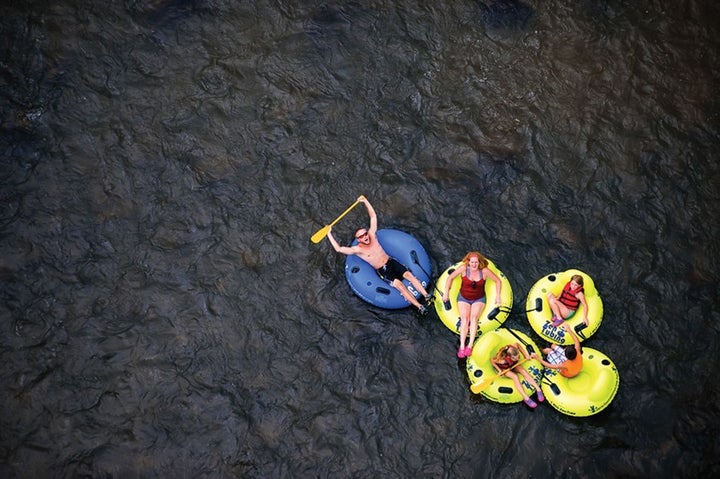 2:30PM - Refuel at 12 Bones Smokehouse
This casual BBQ restaurant is widely recognized for its slow-cooked, baby back ribs and flavor-packed sauces. It's even President Obama's favorite restaurant in Asheville. Bring a large appetite and try one of the classics, like barbecue ribs slathered with blueberry chipotle BBQ sauce.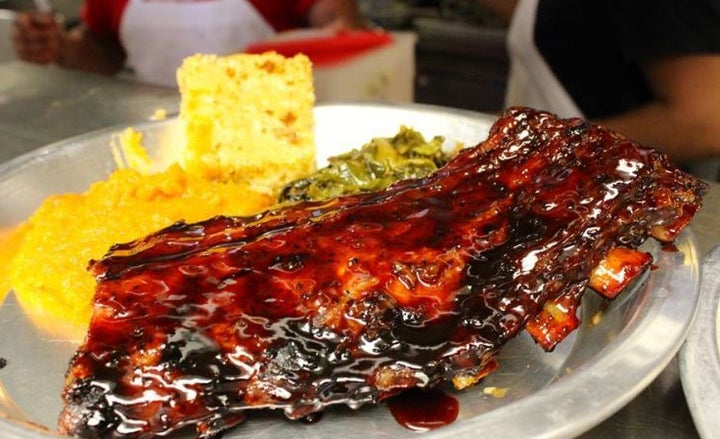 4:00PM - Take a Free Brewery Tour
With more breweries per capita than any other city in the United States, Asheville is a haven for beer enthusiasts. One of the larger breweries, New Belgium, offers a free tour which comes with three different tastings and an optional trip down the indoor slide. Make sure you reserve tour tickets in advance here.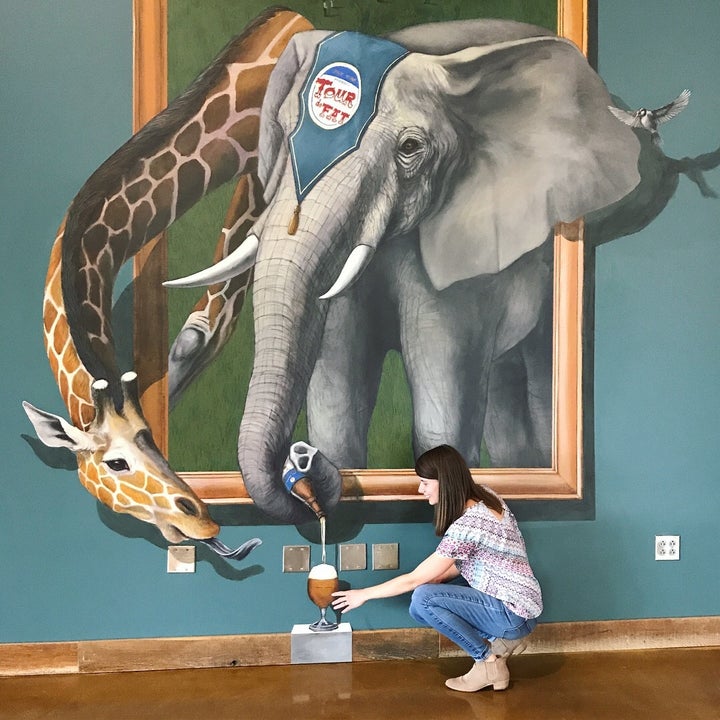 An authentic Spanish tapas restaurant, Curate features shared plates like chilled gazpacho, spicy chorizo wrapped in potato chips, and fried eggplant drizzled with mountain honey. Executive Chef Katie Button was named as one of Food and Wine Magazine's Best New Chefs in 2015. Reservations are highly recommended.
9:00PM - Indulge at Baked Pie Company
Finish off the evening with a hearty slice of homemade pie, with flavors ranging from the traditional apple and blueberry crumb to red velvet and "unicorn" - a fruity pebble crust with vanilla custard and rainbow sprinkles. Try a pie flight to sample three different flavors, served alongside a generous scoop of vanilla ice cream.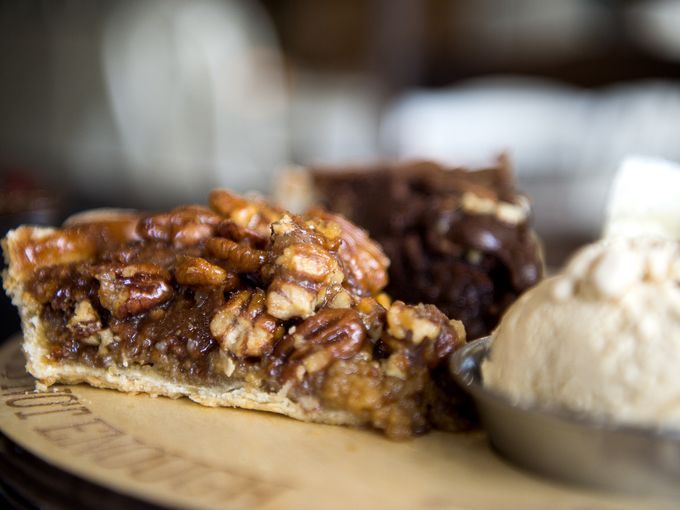 Day 2
9:00AM - Explore the Biltmore Estate
Arguably, a visit to Asheville isn't complete without a stop by this iconic landmark. Inspired by a French Renaissance chateau, the Biltmore holds the rank as the largest private residence in the United States. It was built in 1895 by George Vanderbilt and it boasts an impressive 250 rooms, a 10,000 volume library, and over 8,000 acres of property. Don't miss the free visit to the winery, which features 20 different tastings.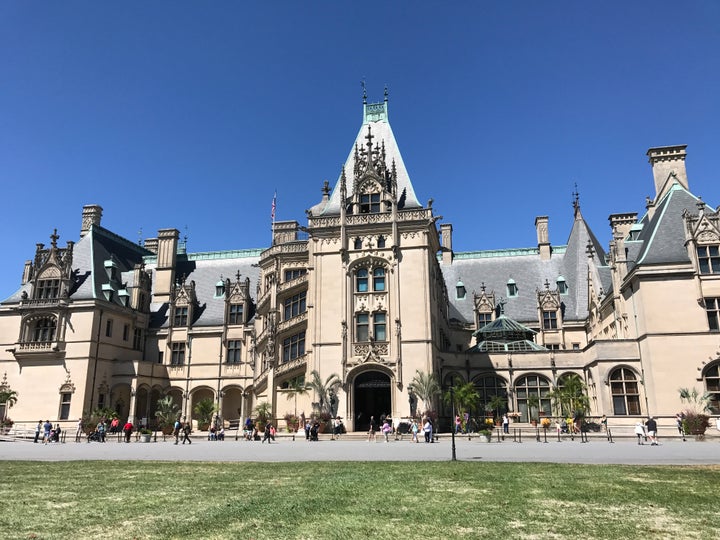 12:00PM - Dine at Cedric's Tavern
The Biltmore Estate has several fantastic restaurants, which feature regionally sourced and estate-raised products. If you're looking for more casual dining, Cedric's Tavern offers classic pub fare and American cuisine, presented with Biltmore flair. The pub also features an impressive range of craft beers and Biltmore wines.
3:00PM - Experience Sliding Rock
Head down to Pisgah National Forest and experience mother nature's version of a waterslide. Extremely popular with locals and tourists alike, people of all ages patiently line up to glide down this natural 60-foot long waterslide and plunge into a chilly eight-foot deep pool at the bottom. Onlookers can watch from several viewing platforms.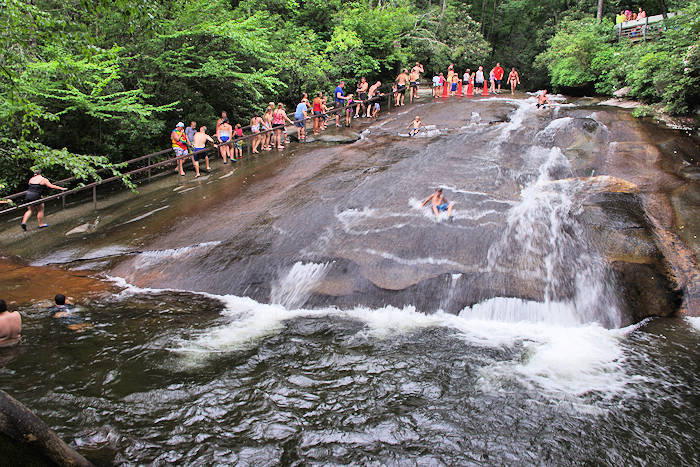 7:30PM - Check Out the Sierra Nevada Brewing Company
Cap off the evening with dinner and drinks at Sierra Nevada. The Mills River Tap Room and Restaurant features 23 beers on tap and a range of Southern cuisine, including crispy pork belly and duck fat fries. Some ingredients are sourced from the nearby herb and vegetable garden. After dinner, play some corn hole and hang out near the large fire pit.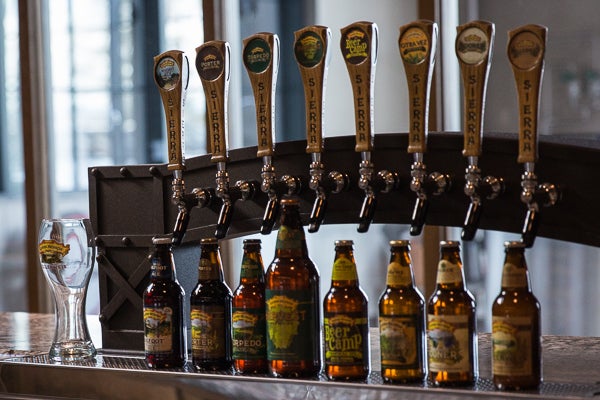 Where to Stay
Hilton Asheville Biltmore Park - This hotel is a great option if you're interested in splitting your time in Asheville between exploring the outdoors and the downtown area. It's only 10 minutes away from the downtown by car, but closer to countless hiking, kayaking, and tubing opportunities in Pisgah National Forest. Prices are reasonable compared to many of the hotels in Asheville and the accommodations are super clean and comfy.
Omni Grove Park Inn - Located right outside of the downtown area, this historic mountain retreat has attracted numerous visitors over the past century, including 10 U.S. Presidents. It boasts spectacular views of the Blue Ridge Mountains, a 43,000 square foot underground spa, several pools, and a golf course. While prices aren't cheap, if you're looking to pamper yourself with the ultimate spa experience, this is the place to be.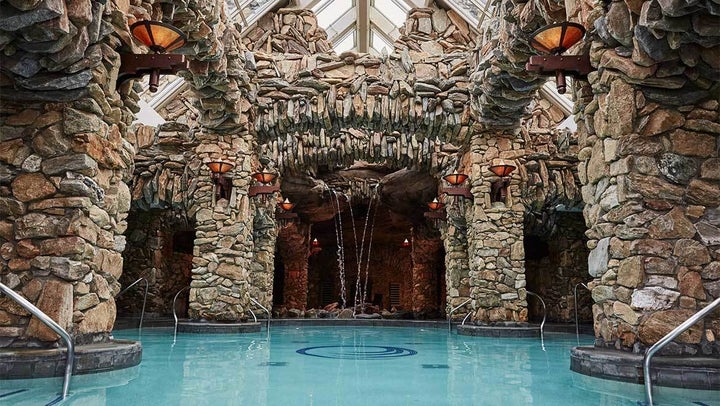 About the Author – Hayley Andrews is a Washington D.C. native with an extreme case of wanderlust. She is the author behind Navigate Abroad, a travel blog that shares travel tips and recommended itineraries for destinations around the world. You can follow her on Twitter, Instagram, and Facebook.
Related
Popular in the Community