Malmö is the third largest city in Sweden. Just 30 minutes drive from Copenhagen, or 2 hours from Stockholm, this quaint city is filled with plenty of history, restaurants, stores, galleries, making it a perfect place to explore for the weekend.
The Hotel selection is small, but you will be able to get great value for money. Try Elite Plaza Hotel overlooking the gorgeous pedestrian park. Perfectly positioned next to bars and cafes, it's a great hotel option.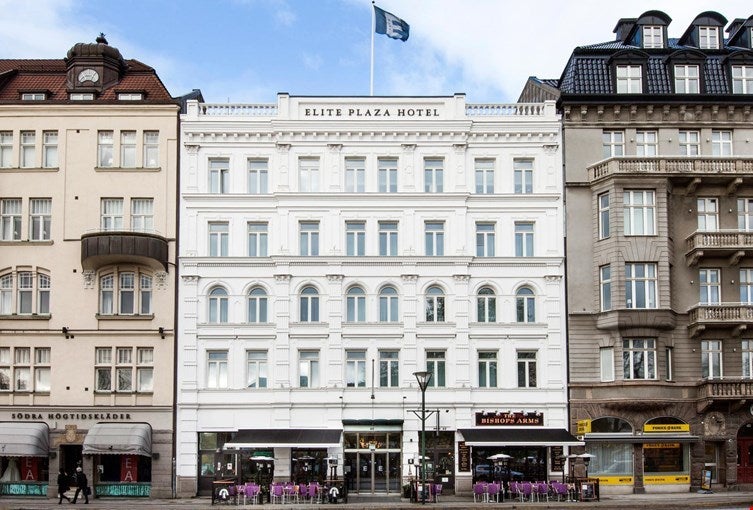 Drop your luggage in the room, and head downstairs to grab a cold beer or warm cuppa tea in the sweet little library bar in the Hotel's lobby. A super cozy introduction to Malmö.
130pm: Touristy walk around followed by a bite to eat
Meander through the pedestrian cobble stone streets and find yourself immersed in Swedish history. Window shop and people watch as you indulge in the art of traveling – no need to stick to a plan or watch the time.
Feeling hungry and the sun is out? Stop in at Mello Yello a little bistro in the center just around Lilla Torg (which means little square). The food is simple, but it's perfect for people watching.
If you're lucky enough with the sun shining, people will be out and about and taking advantage of alfresco dinning until late in the afternoon. Perfect place to eat, drink and watch the world go by.
For something a little more "foodie", but without the people watching try: Kockeriet.se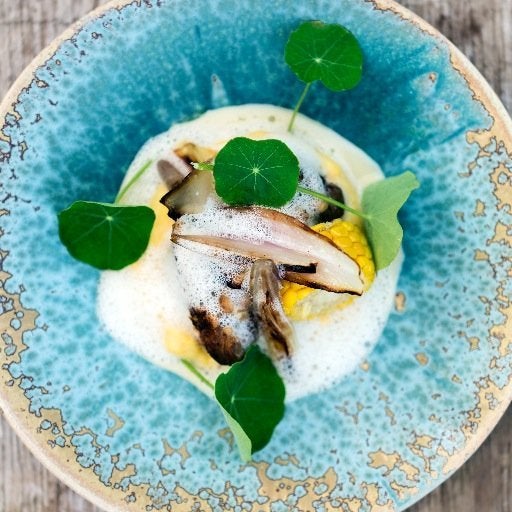 We were lucky enough to get the inside scoop for all-things-shopping from Swedish stylist, Mia Berg. Mia has the inside know on everything from interiors, flowers to fashion. Her tips include;
- Blomster & Sma Ting (Flowers and Small Things), a store where you will find fashion alongside the flowers and little interior design knick-knacks
- Interior design store, Nordgavel, is owned by a guy who started out as a carpenter in Lund, and now does all sorts of interior design. Typically, Nordic sleek design in toned down colors.
- Miloii, a wonderful shop combining very cool fashion with equally cool interior designs, mainly Nordic brands.
- Make your way to Davidshallstorg, another great square, where you can find several stores.
- Småland is a cool lifestyle store combining fashion, plants, furniture and interior designs. All eco-friendly and in super cool style. The eco-café serves the best soups in town for lunch.
- Finsk Form. Great brands and a cool European vibe. Chic without being ostentatious.
Make sure you get all your shopping done on a Saturday as most of the stores are closed Sunday.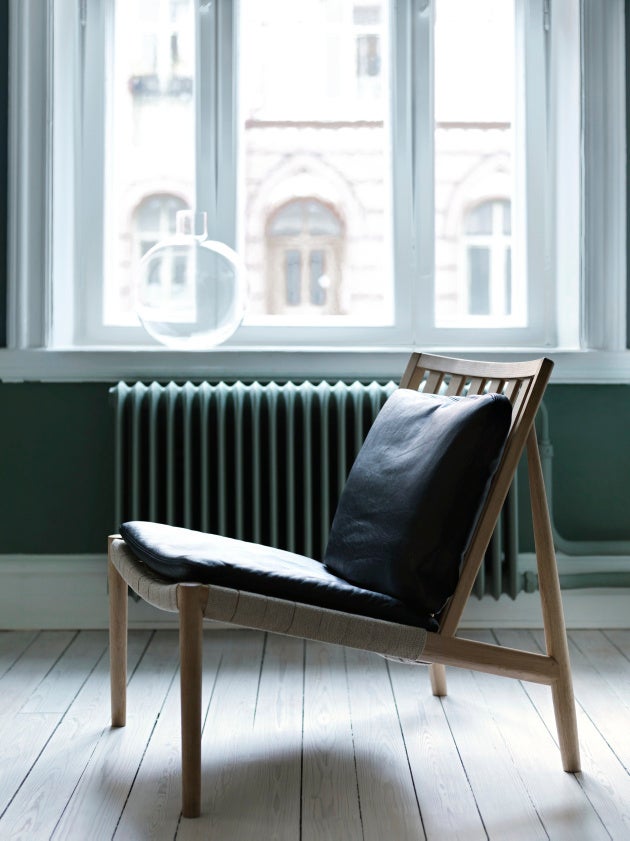 Malmö is full of incredible dinning choices. Whether you're after vibey and cool, chic and subdue, or just a fantastic foodie experience, Malmö has it covered.
Try something different and incredibly delicious at Bord 13 (which means table 13). Make sure you secure a seat at the chef's counter where you get up close and personal with the chefs – it almost feels like you just got invited to dine in their kitchen. A real treat as they explain how they prepared the dishes, what flavors you'll experience and how much love goes behind each mouthful.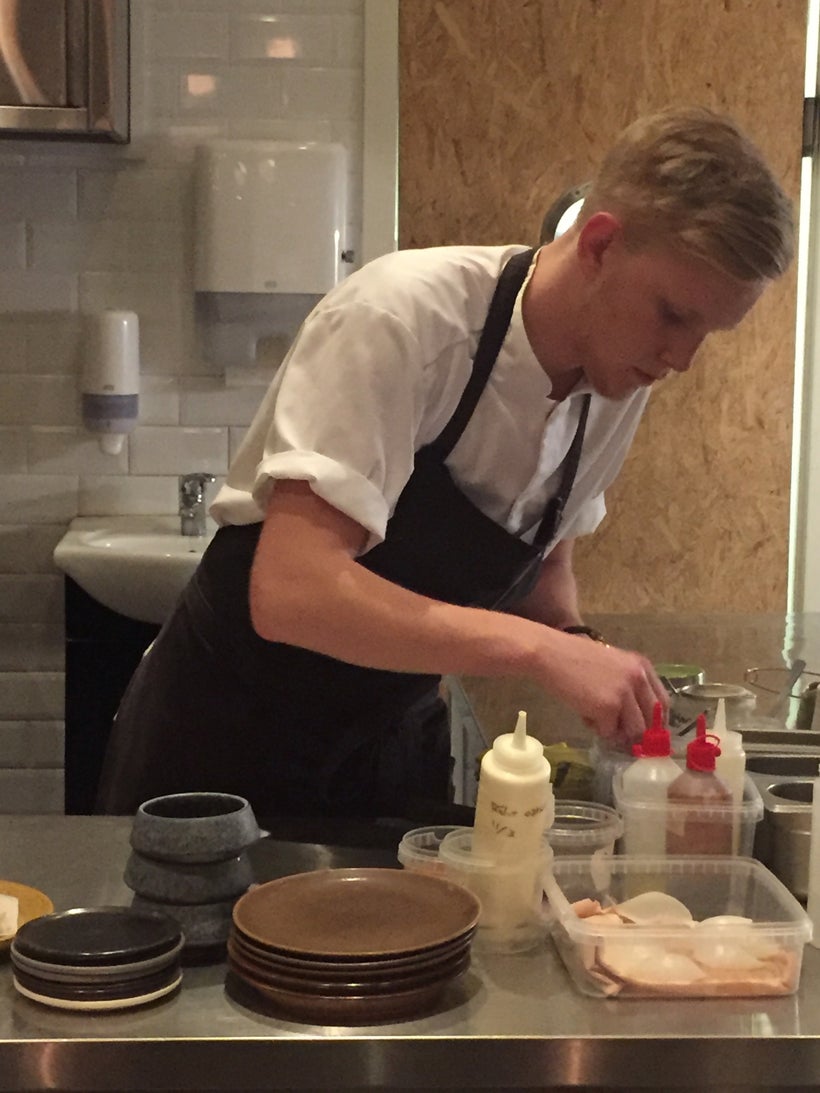 - Johan P - one of Malmö's best fish restaurants with a very French vibe.
- Salt & Brygga: Mediterranean-inspired cuisine and has received several awards for its policy of strictly using biological, organic ingredients, sourced from local suppliers to reduce the local carbon footprint. Also, this place has a beautiful location, meters away from the sea, and a view of the famous Turning Torso, Malmö's iconic skyscraper.
- For Michelin star restaurants try; Vollmers, Bloom in the Park and Restaurant Sture
For a fun cool scene head to Bastard. Gorgeous, young people are here to been seen and to be part of the scene. Tall Viking-like bartenders mix up a mean cocktail, while food options tend to be more picking-tasting dishes – great for sharing. If you're travelling alone, you may end up making friends by the end of the night – it's that type of happy, friendly crowd.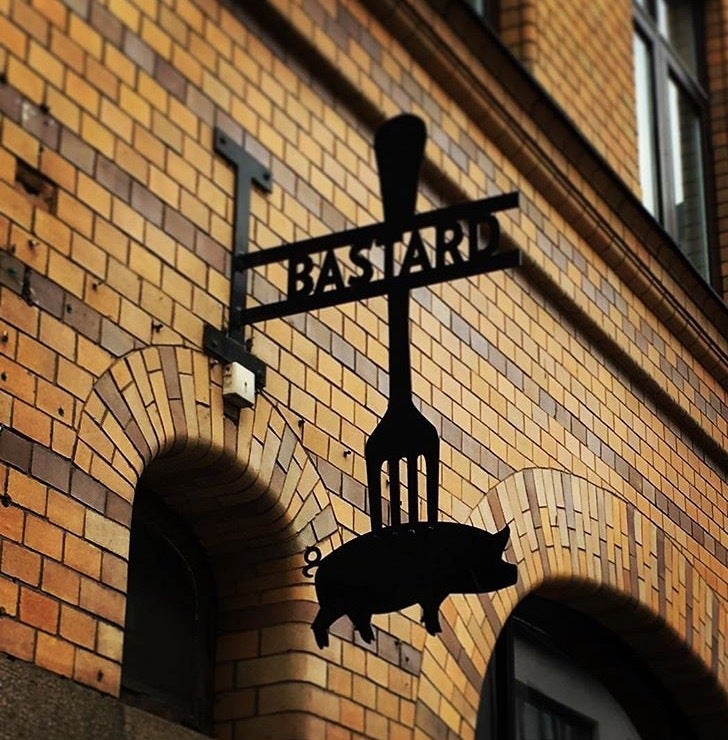 At some point head back to your hotel for a great night's sleep.
If you've stayed the night at the Elite, you can look forward to a great breakfast in their dinning room. Traditional dishes such as herring and rye bread or more American options like waffles and muesli & yoghurt. Eat up to get your energy for a day a meandering and exploring the streets of the town and harbor.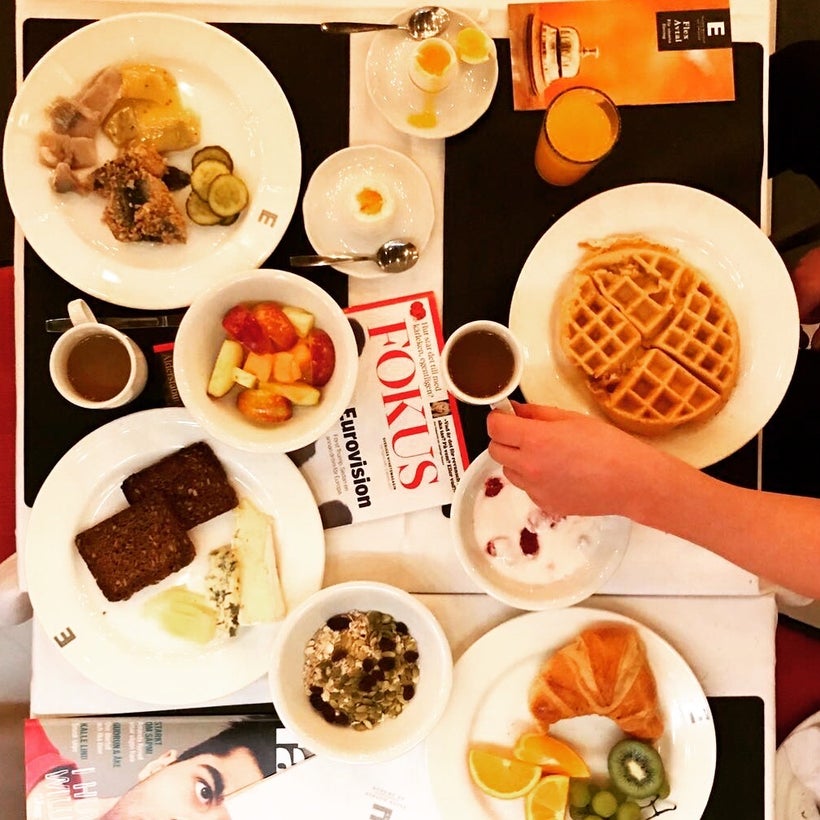 12pm: Take a walk around the center again and head to the harbor, to take in that fresh Scandinavian air.
Check out a super cool designed Mall with an eye-catching façade at Emporia. A gigantic golden chasm welcomes visitors to this shopping center in Malmö, designed by Swedish architects Wingårdhs.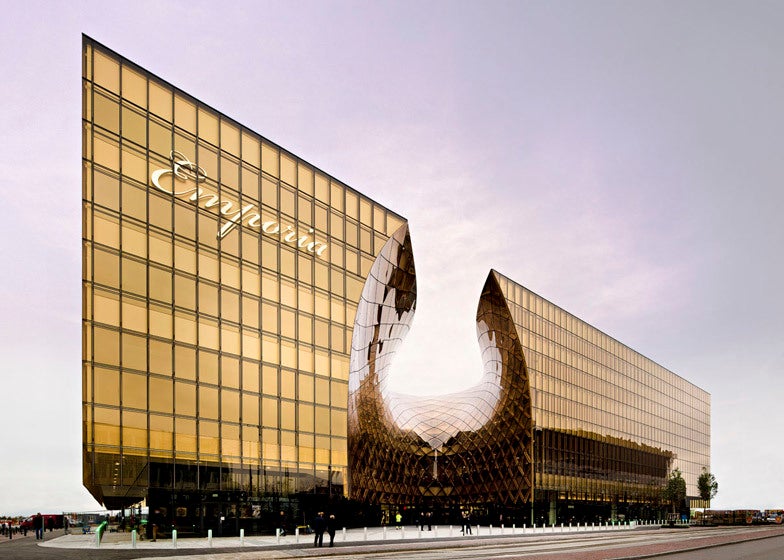 Pretty much like any American mall – Apple Store, Zara, cafes, nail salons and frozen yoghurt options, but the building's design is fantastic and if you're a design buff like me, you'll want to have a peek. The design has been formed with extraordinary attention to detail, from the incredible glass facade, down to the interior leather-wrapped handrails along the stairs, greenery hanging from the ceilings and the color of the stitching on the built-in seating.
You'll need to catch a taxi there though, it's about 10-15mins by car from the old town center.
No trip to Sweden would be complete without a traditional Swedish massage.
Try Axelsons Spa. Located in the heart of the town – just behind Lilla Torg, this is a perfect way to spend an hour relaxing after a day of walking around. We tried their signature facial coupled by a deeply relaxing massage. The treatment left us feeling refreshed and relaxed – just how one should feel after an incredible weekend away.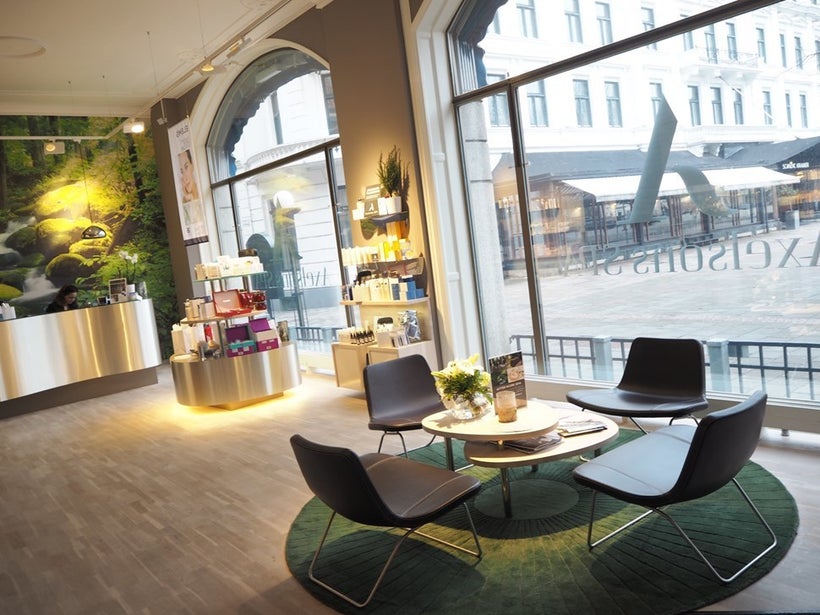 There you have it. Yes, there's always more to see and do, but those were our stand out moments in this sweet city that ignited our travel spirit, once again.
Calling all HuffPost superfans!
Sign up for membership to become a founding member and help shape HuffPost's next chapter
This post was published on the now-closed HuffPost Contributor platform. Contributors control their own work and posted freely to our site. If you need to flag this entry as abusive,
send us an email
.