What is your soundtrack of choice? When in San Diego, it can be anything you want as long as you can rock out to it. About a two hour drive south of Los Angeles and 20 miles north of Tijuana, this coastal city on the North Pacific Ocean is surrounded by local street art, a killer music scene, and lively night life.
If you've only got 48 hours in the city- here's what you need to do: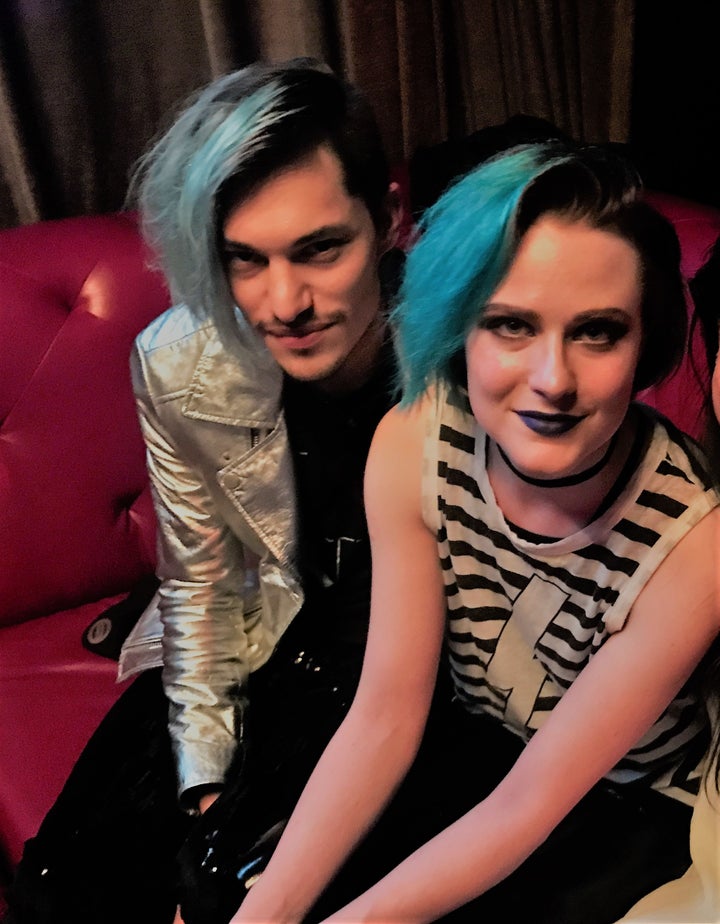 Wood and Villa cite their support of the program because "it gets back to the purposeful nature of records and music." WAX is supposed to allow people to have a more tactile and sensory experience with music via free portable Crosley record player rentals and curated artist collections — the desire is to help people become more dialed in with less digital noise. But if you don't know what you want to listen to, opt for the mixed collection which includes classics from Miles Davis, Johnny Cash, AC/DC, Pink Floyd, and Michael Jackson.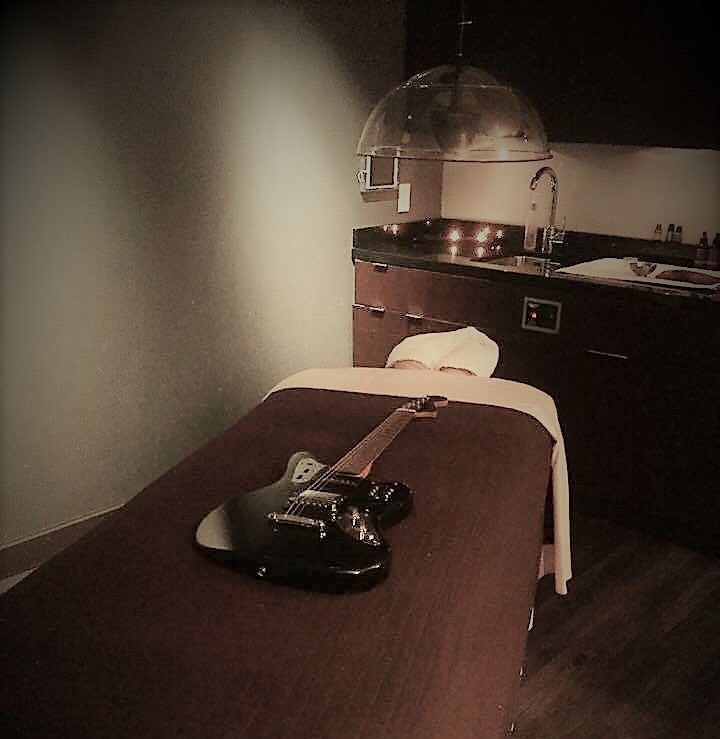 For those who have trouble shutting off the "noise" in their brains, this massage is supposed to assist with such ailments. According to the registered massage therapist at the hotel, "the massage allows you to choose a soundtrack while being treated (Ultimate Chill, By the Sea, Sonic Restoration)." In addition to using massage techniques to target pressure & stress points, the music saturates your body via an overhead sound dome and vibrations via sub-woofer embedded in the massage table. The idea is to give yourself the opportunity to let go of all the thoughts and allow the mind drift off towards relaxation.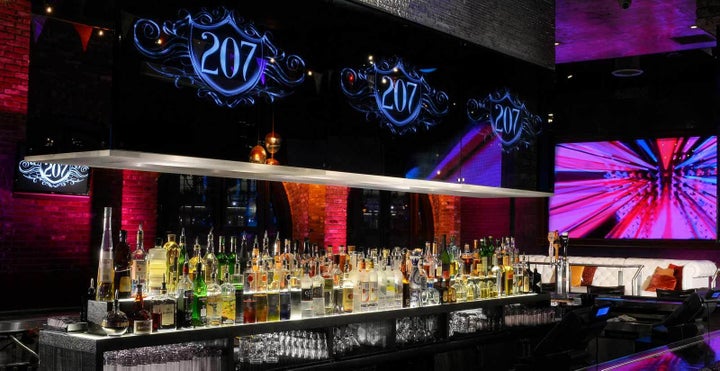 The space at 207 plays host to intimate music concerts and doubles as a bar and club. Black leather accents, crystal balls, and chandeliers give the space a chic-rock aesthetic and vibe. But there's still an approachable nature and a chill vibe thanks to the balance of a wood ceiling exposed brick walls. Sit back, relax, with drink in hand and enjoy the live music and local DJ talent sets.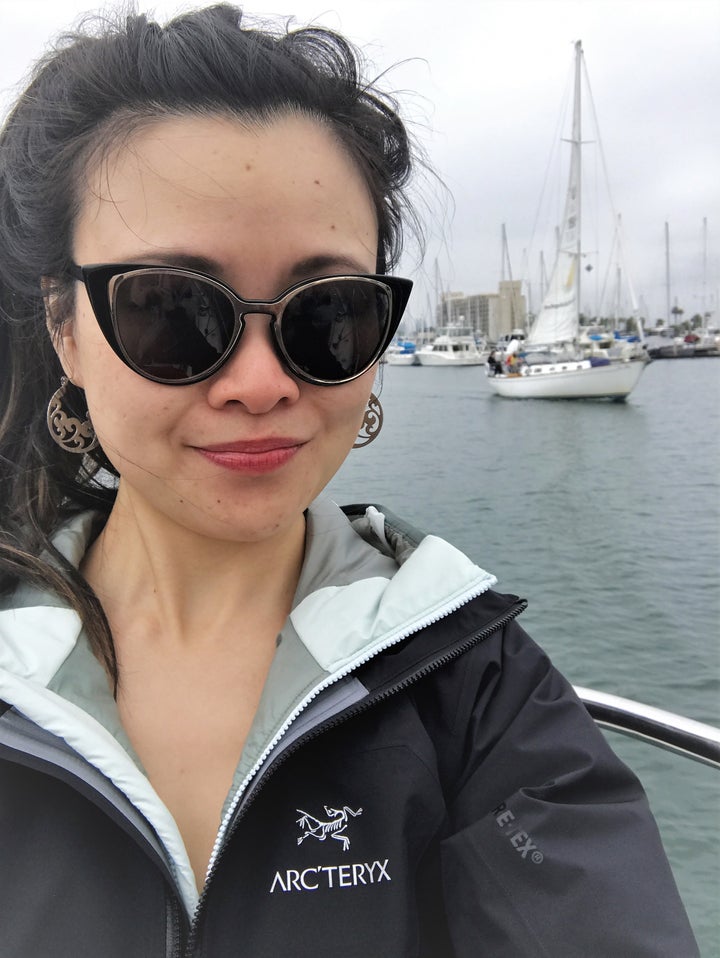 Why explore by foot when you can sail? Intimate views of San Diego bay are yours for the taking with San Diego Sailing Tours. Board a restored Columbia Yacht with Captain Mike Appio who has amassed over 13 years of experience. Set sail from Harbor Island and circle around the bay to see many of the city's highlights including downtown San Diego and Shelter Island. There are also plenty of opportunities to sight a wealth of animals: otters, sea lions, birds, dolphins and whales. The company hosts private and public charters during the day and in the evenings (sunset tours).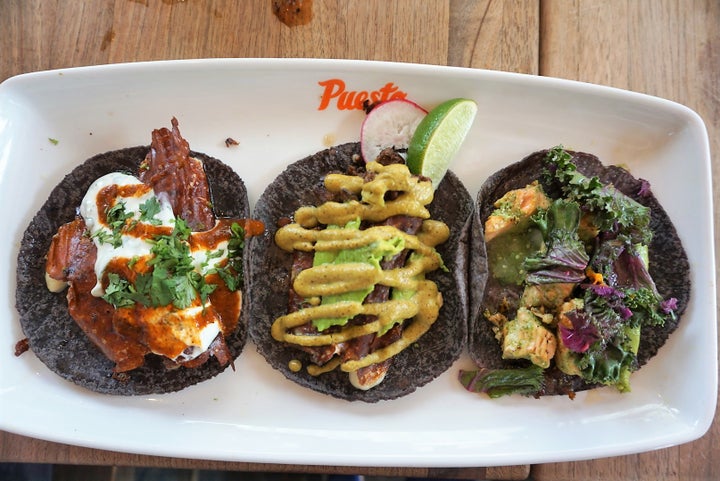 Once a pilot pop-up in La Jolla 5 years ago, Puesto has morphed into a full-fledged restaurant with 3 locations and one on the way in Santa Clara. The current space that's now home to Puesto's second location in Seaport village was once the headquarters for the San Diego police. Some elements have been preserved including original flooring on the second level — but the once intake center on the main floor is now the bar with local graffiti street art splashed on the walls throughout the restaurant, courtesy of local artist Chor Boogie. Puesto is primarily known for its specialty cocktails and tacos which are abundant in spices, citrus notes and smokiness; the savory menu is created by Executive Chef Luisteen Gonzale.
What to order: Gourmet street tacos with a Puesto Margarita (blue agave reposado tequila, lime, agave with fresh strawberry or mango puree), Crab Guacamole with avocado, cilantro, onion, fresh squeezed lime & orange, chile habanero. Dessert is also swoon-worthy (created by Chef Jessica Scott); save room for the Vanilla Bean Flan which includes orange caramel, mango guava gelée, and graham serrano crumble.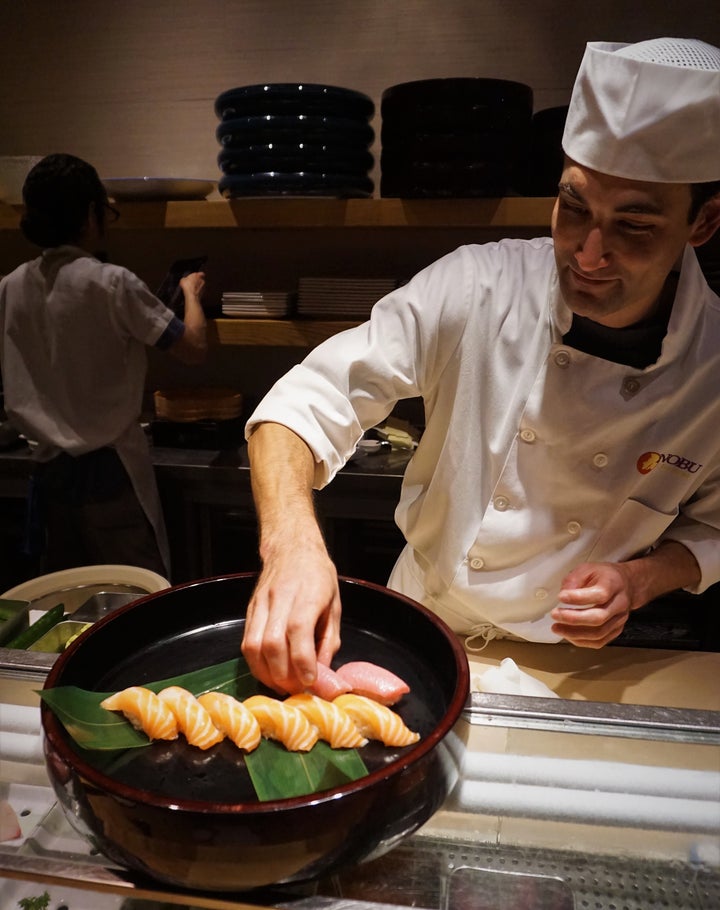 Nobuyuki "Nobu" Matsuhisa is essentially a Japanese rockstar himself. The celebrity chef and restaurateur is known for blending traditional Japanese dishes with Peruvian ingredients or cooking techniques. One of his "greatest hits" remains the the Black Cod dish which is marinated in miso for three days before being grilled. Before serving, the skin of the fish is broiled - the result is a caramelized exterior with flaky-sweet, umami laced flesh.
What else to order: Nobu 'The Sake' Junmai Daiginjo (medium bodied, floral notes, with a clean finish) to pair with Sushi and Sashimi platters (fresh Bluefin Toro, King Salmon, Uni, Yellowtail Sashimi with Jalapeno), Rock Shrimp Tempura with Butter Ponzu Sauce.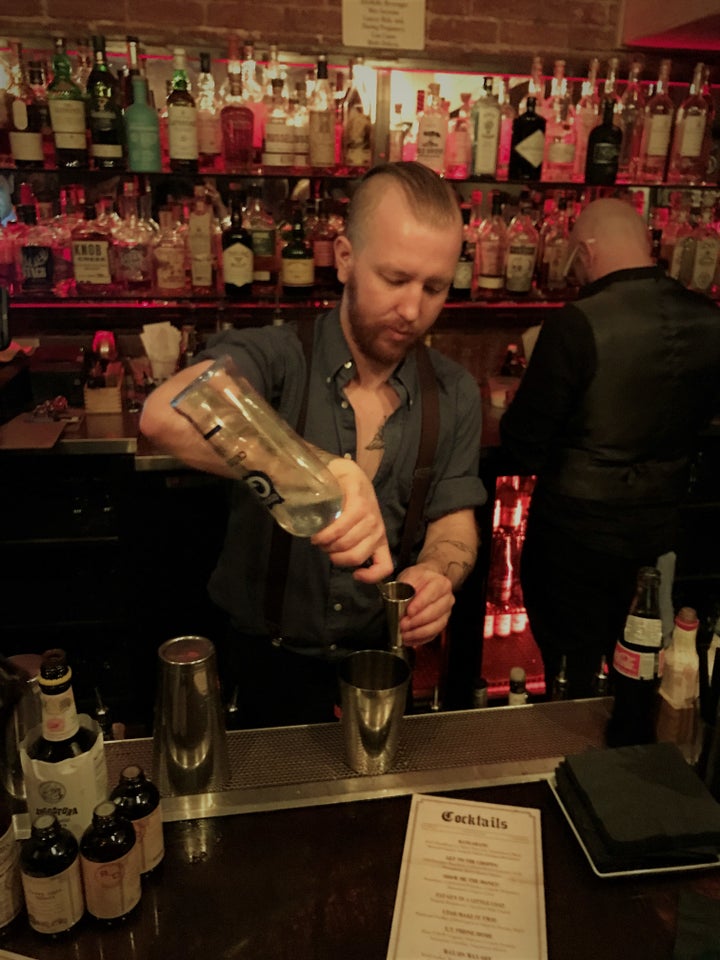 Behind closed doors, this underground speakeasy is siren-hued and replete with seduction, live jazzy beats, plus (of course) plenty of free-flowing hooch. The space is not only an homage to the prohibition era, but reflects the grittiness of the Gas Lamp District before it underwent gentrification around 10 years ago.
What to order: Death by Stereo (fitting name) and features Illegal Reposado Mezcal, El Silencio Espadin Mezcal, Cinnamon-Almond Oregeat, R&D Aromatic #7 Bitters, Burnt Cinnamon — echoes flavors of a cinnamon heart candy but with earthiness and a herbaceous quality.
Related
Popular in the Community