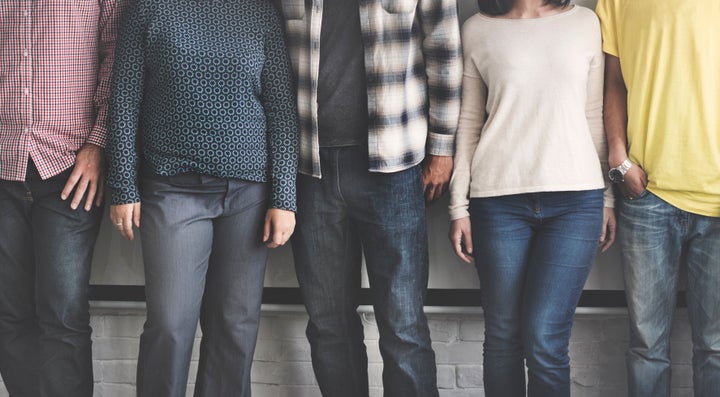 The marketing case for getting a college degree for the longest time has been you will make 1 million dollars more then a high school graduate over the course of your professional career. But as your favorite rappers, favorite rapper Jay'Z so eloquently puts it, "Men lie, women lie but numbers don't lie" and if you really do the numbers, working a $50,000 job for 20 years will give you the same million dollars over the course of your professional career degree or no degree.
While I don't feel like having a debate with people who think that because you show people an alternative to going to a traditional college or university, some how you are anti-education instead of pro rapid acquisition of skills, and anti-debilitating debt.
Back in the day having a college degree was without a doubt one of the surest ways of securing a high paying job, but not anymore! In a world where costs of undertaking college degree have skyrocketed to all-time highs, this class of jobs presents a clear-cut pathway to achieving financial freedom for those who'd rather sit out the bandwagon adoption of what many have described as 'modern-day slavery' – Student Loans.
So, college degree aside, what do I need and what are my options?
Aside from determination and the passion for succeeding, the basic requirement for jobs in this category is a high school diploma. Some, however, require prospective employees to undergo a skills acquisition, industry certification or paid internship/apprenticeship program or my personal favorite Youtube University. Whatever the case, you're assured a starting median annual salary of no less than $50k which is by all means above the national average salary scale.
Check out this quick list below of 49 High paying Jobs from various industries you can get without a college degree and their median starting salaries:
Lawyer- Yes I said Lawyer, California, Virginia, Vermont, Washington, and Wyoming are 5 states that allow people to become lawyers through apprenticeship in the office of a judge or practicing attorney. Check out Esq Apprentice $50,000
IT tech support-Providing IT help and support for organizations $50,00
Online Course instructor- Creating and/or managing online course facilitation. Yes those random facebook ads you see about taking courses, the companies that create them are hiring and the salary is pretty good. $51,000
Property Manager -Manage and maintain commercial and residential properties on behalf of clients $54,000
Web Developer- Development and maintenance of websites and web applications $60,000
Cable/internet/phone Installer-Installation of supporting infrastructure for mobile, cable and internet technologies $53k - $55k
Social Media Managers-Managing the day to day social media campaigns for companies $53,000
Janitorial Managers -AKA Custodial supervisors are charged with delegating and managing personnel responsible for the cleaning and maintenance of buildings and facilities. $93,500
Tow Truck driver -Owner or operator of tow trucks, providing roadside assistance, transport and removal of inoperable vehicles $60,000+
Nuclear Power Reactor Operators -Operating core reactor components in a nuclear reactor complex. $88, 630
Shop Service Managers-Manage and conduct the activities of technical operators responsible for maintaining mechanical equipment $93,400
Aircraft Mechanics Vetting and certification of Federal Aviation Administration Standards $85, 200
Grinders -Operating technical machinery used for machinated tasks like polishing and smoothing $69,500
Instrument Technicians - All round management of specialized production equipments $69,200
First Line Supervisors of Police and Detectives Supervising activities of junior police officers and undertaking case investigations $82,090
Power Distributors and dispatchers-Orchestrate the distribution of steam and power $80,870
Detectives and Criminal Investigators - Investigating and solving crimes $77,210
First Line Supervisors of i-retail sales workers-Supervise the activities of sales personnel in the retail industry $72,300
Power plant operators -Involved in the day to day running of power plants and electricity distribution $71,940
Transportation Inspectors-Ensure optimal performance of conventional modes of transportation like airplanes, buses, trains and subways $70,820
Rail track equipment Operator-Lay and maintain railroad machinery for narrow gauge or standard rail $51,340
Electrician-Installation and general maintenance of electrical facilities in both commercial and public buildings $55,300
Plumber -Installation and maintenance of plumbing infrastructure in homes and office buildings $54,000
Carpenter -Construction and installation of woodworks and wood-derived products in buildings $60,000
Mortgage Broker-Mediating loans deals between lenders and prospective real estate buyers $60-$90k
Home Inspector-Examining and evaluating the condition of a house usually before a sale $55,000
Personal Trainer -AKA Making people sweat! Supervising client fitness and workout regimens $53,229
Meeting/event planner -Preparation and organization of meetings and other miscellaneous events $55,678
Flight Attendant -Fly around the world, meet people and occasionally put up with crying babies as well as waiting on and providing in-flight support to passengers $56,145
Wellness Program Administrator- This is becoming an in demand position at tech companies. Helps in orchestrating programs designed to improve employee wellness and state of mind. $56,345
Medical writer -Assist in drafting and editing medically/scientific related articles $56,965
Librarian -Managing a library's day to day operations $57,543
Locomotive Engineer-Maintain passenger and freight trains $63,683
Elevator Installer - Install and maintain Elevators $80,870
Regional/Commercial Pilots -Captains commercial planes for both local and international carriers $75,744
Electrical Power-line Installer -Install and maintains power lines that make up electrical grids $66,213
Office Support Supervisor -Undertake administrative oversight functions in an office environment $52,602
Fire Chief -Supervises operations in a fire and safety department $100,000
Computer Programmer -Develop computer programs for both personal and enterprise uses $79,840
Network Systems Administrator- Installation and maintenance of networks in both office and home environments $79,700
Architectural Drafter -Converts drafts and architectural project blueprints $51,640
Choreographer-Creating routine and teaching dance skills and instruction to dancers $51,560
Brick Masons -Laying building materials like tiles, blocks and bricks $51,750
Explosive workers and Earth drillers- This sounds like the best job for thrill seekers detonate explosives and drill strategic places to make way for architectural pieces $52,580
Costume Attendants - Organize and manage costumes for art shows and performances $52,870
Tapers- Seal spaces and joints between cracks, boards, holes etc. $53,080
Food Service Managers - Supervisory roles over food and beverages production outfits like restaurants and bakeries $53,640
Steel Worker -Positions and merges steel and iron frameworks to create robust architectural structures $54,750
Mine Shuttle Worker-Operate specialized shuttle cars to convey mined materials to conveyors or mine cars $55,120 Know of other jobs that should be added to the list? Post them in the comments, Like this list? Please share
Related
Popular in the Community