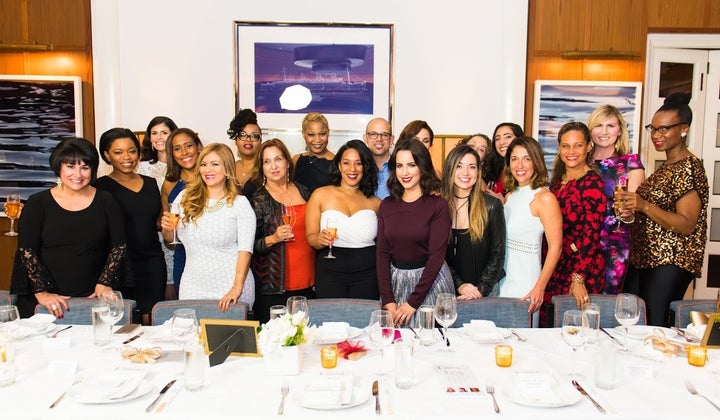 The 4th Annual Women of Impact Awards saluted 20 female trailblazers, entrepreneurs, content creators and change agents who have exemplified excellence in their craft. Created in 2013, by Media Maven Vanessa James and foundering partner auto giant Lincoln Motor Company, the partnership wanted to find a unique way to bring women together to intimately share stories, collaborate ideas and celebrate accomplishment in the marketplace. The December event held at Lure Fish Bar in Miami Beach served as a connector; an organic setting that fosters ideas and celebrates creativity while highlighting extraordinary women!
James created the Women of Impact dinner in 2013 to serve as an evening of recognition and celebration for women in the Arts, Media and Entertainment who exemplify excellence through their philanthropic and community involvement as well as through their social media influence. This year, twenty of Miami's most influential women who are moving the needle and disrupting their industries with game changing ideas and synergies were saluted including three honorees chosen to receive the #DamasDeLincoln award presented by The Lincoln Motor Company.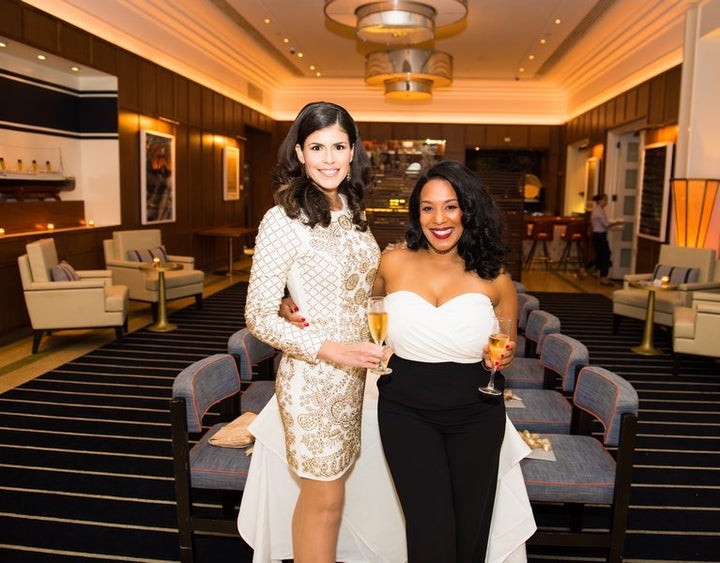 The 20 women honored include:
Holly Delgado, Global Channel Marketing at DELL
Nashara Frazier, Expedia Inc
Satonya Baker, Portfolio Manager Miami- Remy-Cointreau USA
Jill Tracey, Radio Personality WHQT-FM
Neki Mohan, WPLG-TV News Anchor
Jennifer Agress, Freelance Writer
Shayne Benowitz, Freelance Editor and Writer
Evelyn Torres- Lifestyle Blogger and Influencer
Kelly Saks, Lifestyle Blogger and Influencer
Leslie Cartaya, Grammy nominated Singer/Songwriter
Stephanie Stanford, Author and Empowerment Coach
Alexandra Ramirez, CEO & Founder of Living Money Wise
Maylen Montoto, Vice President of Community Affairs, OpusCare of South Florida
María Ravani, Founder of Sobre Rodas Magazine
Carla Hill, Community Leader and Activist
Michelle Zambrana, Social Media Influencer and PR Manager
Ingrid Bazin, Culturist and Influencer
Lila Nikole, Designer and Influencer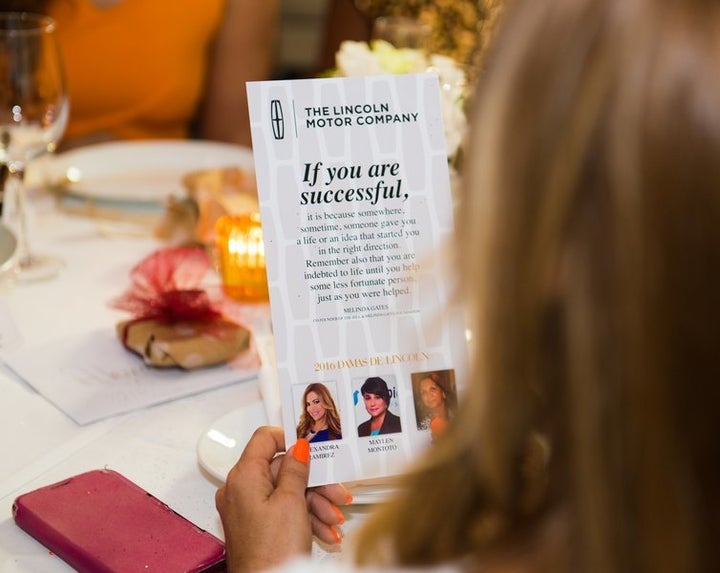 "Within three years, this event has become nothing short of amazing Highlighting women not only is a passion but has become apart of my mission and I look forward to expanding this event nationally with stops in New York, LA, Atlanta and Trinidad in the near future." said Vanessa James, Founder of Vanessa James Media.
Helping James celebrate the achievements of these trendsetters were partners DELL and luxury jewelry maker Mantra Band along with presenting partner, The Lincoln Motor Company. The goal of the evening was to provide an intimate setting for these multicultural powerhouses to share nuggets of wisdom, life lessons in business, and their year's highlights.
For an inside sneak peek on the Women of Impact dinner honorees click here
Related
Popular in the Community