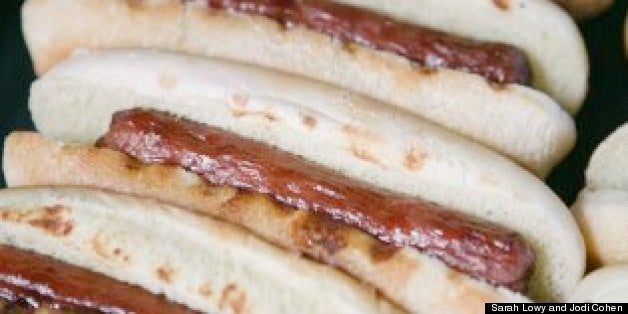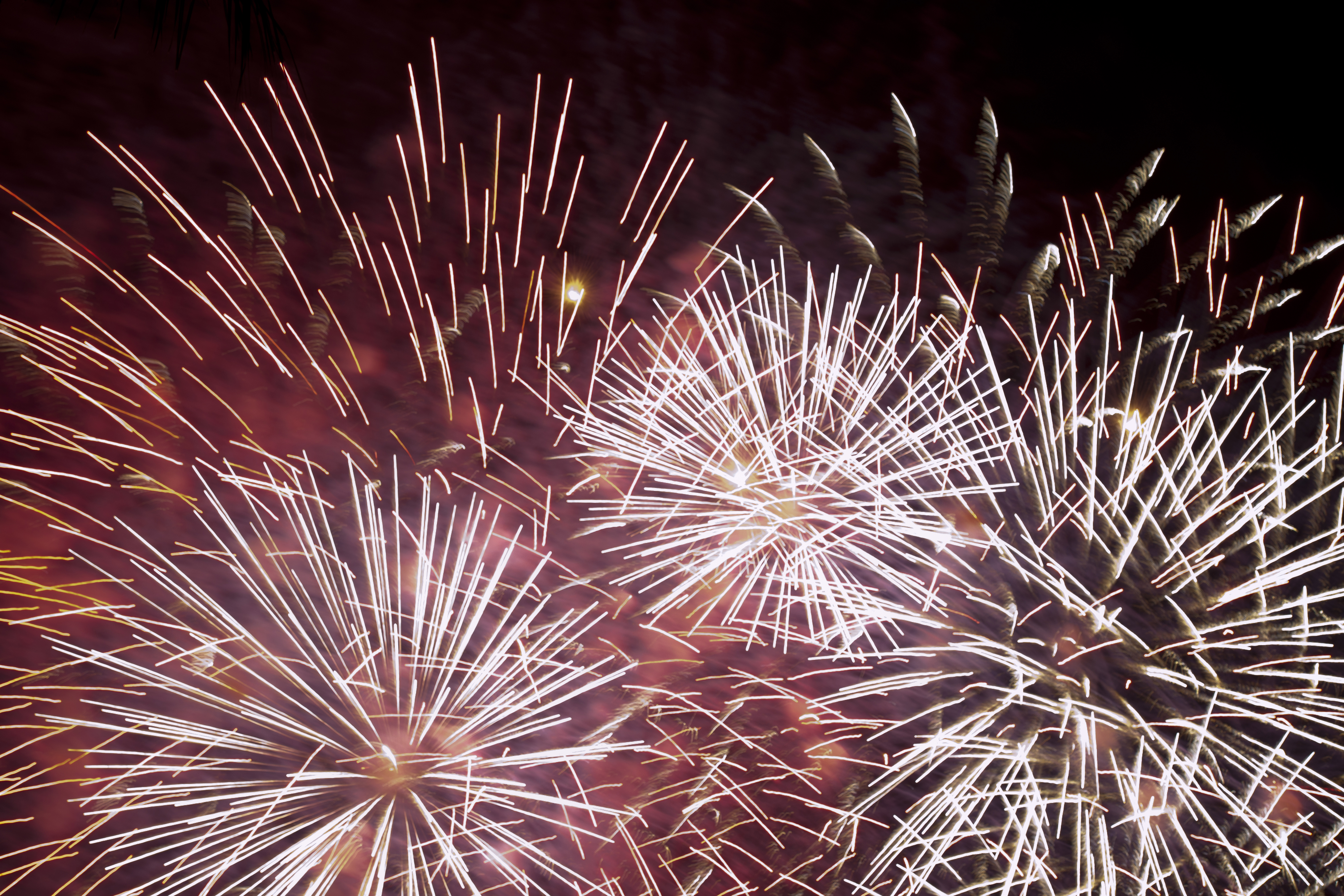 Photo Credit: Heather Kincaid Photography
There is something about the 4th of July that always has us itching to plan a BBQ. Maybe it's the warm summer nights or the thrill of the long weekend, either way we think BBQ's and 4th of July go hand in hand. Planning a BBQ last minute can be simple, affordable and fun. Here are a few ideas to keep the costs down and the style high.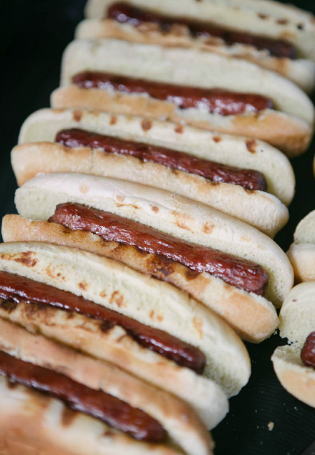 Photo Credit: Heather Kincaid Photography
Serve Hot Dogs. Most 4th of July menus contain hamburgers and hot dogs or other types of meat. This year consider serving just hot dogs for your protein. They are inexpensive and easy to grill in batches so nothing goes to waste. You can jazz them up by offering guests a wide array of toppings instead of the usual mustard, relish and ketchup. Try offering chili, cheese, a variety of mustards -- spicy, sweet, honey mustard -- and/or grilled onions. You could also create a hot dog bar where guests can experience regional styles of hot dogs dressings: New England style: tomatoes, onions, mustard and relish; Coney Island Style: onions, peppers and mustard; or Chicago style: mustard, chopped tomato, relish, pickle spears. Also as long as you have the grill going, why not add corn on the cob. Season with Parmesan cheese. Delicious.
Use regular plates and glasses. Disposable plates and cups are definitely more convenient, but by using glasses and plates you already own, it's straight out of your home. If you don't have enough glasses consider buying more at a discount home goods store; this way you will have them for years to come and for your next party. If you need a few additional cups, those red Solo cups now come in blue too which fit right into the color scheme.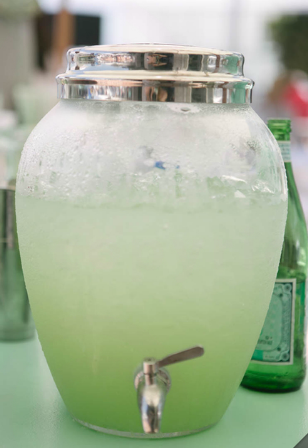 Photo Credit: Heather Kincaid Photography
Keep drink selection to a minimum. Serve store brand soda, some beer and pitchers of lemonade and iced tea. You can put all of your bottle drinks and water in a chilling tub (they often come in red) and we suggest investing in an acrylic drink dispenser with a spigot as you'll use it regularly for entertaining. As long as there are a few options your guests will be more then happy. You could also ask your guests to bring their favorite 4th of July beverage for everyone to try.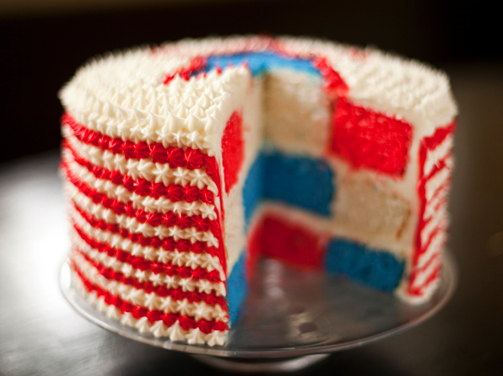 Let them eat cake. Cake feeds a large number of people but is inexpensive to make. Decorate your cake with a 4th of July theme; use confetti, red, white and blue frosting, put festive streamers around the cake on the table or put a sparkler in the center and light it when it's time for dessert. People love cupcakes and/or cake pops as well! Make some homemade treats for accents and a variety.
Make the party festive with easy decorations. The color scheme for 4th of July is already predetermined so why not make use of it! Use red and white checkered paper tablecloths, buy white napkins, string up red, white and blue streamers, put red lights in white Japanese paper lanterns and string them up in the backyard or buy flags from a local dollar store and go to town!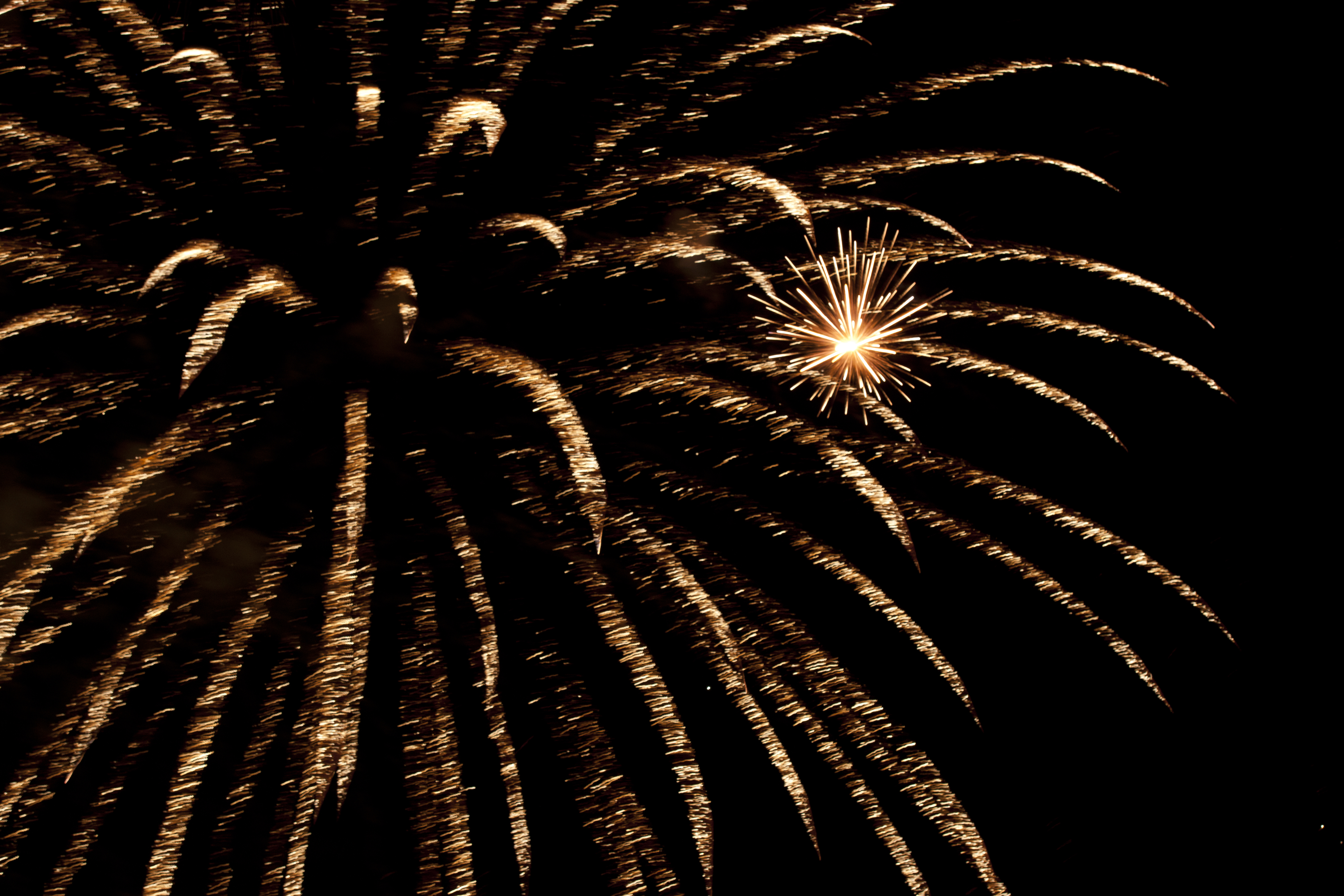 Photo Credit: Heather Kincaid Photography
Of course, if possible, don't forgot to be someplace where you can see the fireworks as what is 4th of July without fireworks?
However you decide to celebrate the 4th, we hope you are surrounded by family and loved ones. From all of us at JOWY Productions have a safe, happy, festive and fun holiday.