When it comes to Independence Day style, first ladies carry a special burden. As leading lady of the United States, you're no doubt accompanying your spouse to all kinds of ceremonial events on July 4th -- and maybe even hosting a few of your own. So... what do you wear? You can't just slip on an Old Navy flag tee and be done with it, but wearing too much red, white and blue borders on tacky.
Over seven decades of first ladies, we've seen some classy Independence Day looks (Jackie O, natch) and some chintzier ones, thanks to the '80s. Behold, Barbara Bush's epic flag sweatshirt from 1990, Michelle Obama's classy Sophie Theallet dress from 2011 and, well, you'll just have to see Hillary Clinton's scarf to believe it.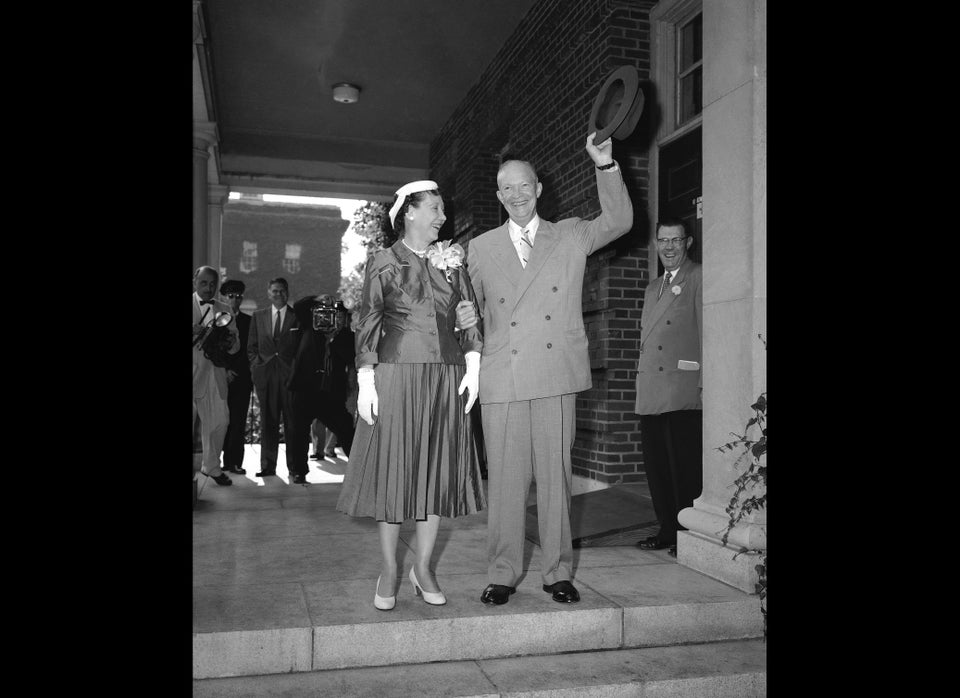 First Lady 4th of July Style -- 7 Decades!