It's a spine-tingling thing to see things that were once coveted fall into decay. That sentiment guided my interest in researching the glamorous beach resorts of times past, places that were once in history the apex of life for those fortunate enough to visit them, but ended up abandoned, seaside ghost towns left to crumble, left unloved. I expected their abandonment to be related to passing fashions, with people inevitably moving on to the next hot thing. Most often, though, these areas fell victim to war or extreme weather.
Here are five of the world's most intriguing abandoned beach resorts, from antiquity to today...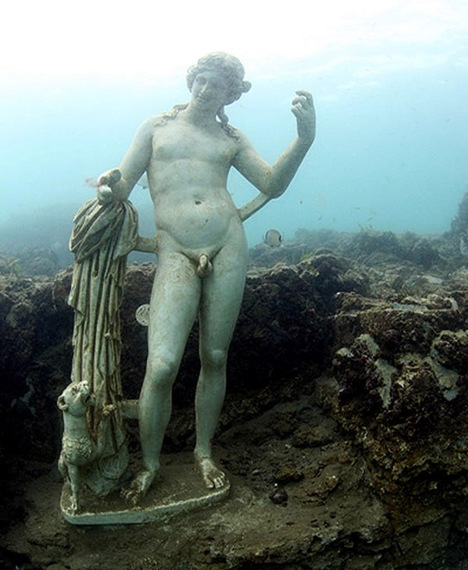 Baiae, Ancient Rome
Julius Caesar, Nero, Caligula and Hadrian all had villas in this upper-crust resort in the Bay of Naples, which boasted hot springs, a raging casino, and by all accounts endless opportunities for debauchery. The town had already been largely abandoned when it became submerged in the 16th century due to nearby volcanic activity. Today divers and snorkelers can still visit and capture eerily gorgeous images like the one above.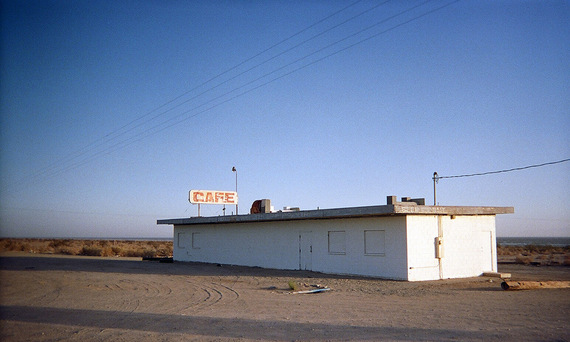 The Salton Sea, California
The Salton Sea emerged in a two-year flurry around the turn of the 20th century when the Colorado River filled what was formerly a desert basin after an irrigation project gone awry. With a location just 150 or so miles from San Diego and 50 miles from Palm Springs, the new "sea" soon developed several popular waterfront resorts. The heyday didn't last long, though, as the salinity and pollution of the lake rose to levels that made its enjoyment impossible.
Related