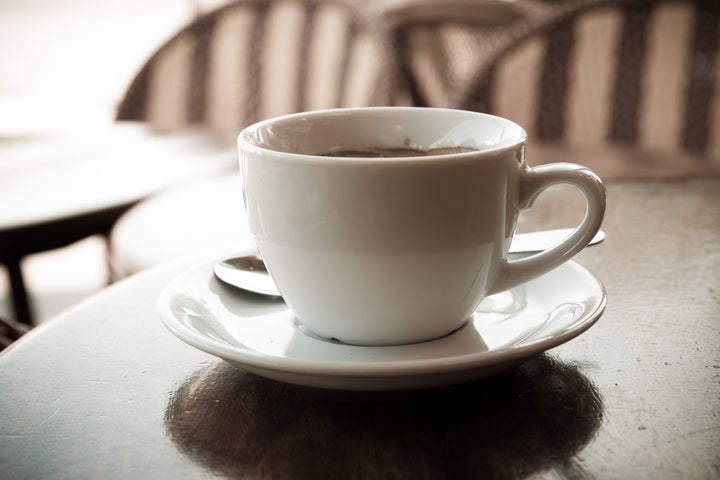 I am a budding freelance writer. This obviously means that, like many other aspiring writers out there, I work as a cloakroom attendant at a nightclub on weekends just to pay the bills, and I live in a house that I share with some total strangers. Also, to share the house with total strangers means that, for some weird and very ancient reason, I spend most of the time locked in my room, avoiding common areas such as the kitchen and living room as much as possible.
In my room, however, I am perfectly at ease with myself: I read news about current affairs and culture, preferring op-ed pages; I watch indie movies and comedy TV series; I listen to French music while trying to write something intelligent about the latest thing I am obsessed with. Every now and then, of course, I get terribly sick of staying in my room, so I go to the movies or in a bookshop (they call it "mastur-dating"). Other times, I call my friends to meet them somewhere nice, and we update each other about how our plans to become adults are going.
But some days, I just get up and decide right away that I have to go to write elsewhere. I leave the house with the computer in my backpack and move to a café, thinking that after all -- despite the difficulties and fears and insecurities -- my life as a 20-something is not too bad. The problem is, things don't usually go the way we hope. And to work in a café, at least for me, means that I can never find the concentration I need to write good enough.
1. When the waitress is so beautiful that she could become a model and/or an actress.
When the waitress is so beautiful that she could easily leave her job and become a model and/or an actress, she's often a natural beauty, totally unaware of being so -- and I wonder if I'll see her face on Vogue's covers in a few months.
Since I have always been fascinated by fictional waitresses in movies -- think of Marion Cotillard in A Good Year, or Keri Russell in Waitress -- I have also always romanticized their role in real life. In my head, waitresses (especially when absurdly beautiful) are free spirits living without any constraint. Brilliant and sarcastic, they are desired by half of the men of the place and seem to have already seen it all; moreover, they punctually hide a dark, intriguing past.
Then there is reality. And reality is that waitressing is a hard and tiring job. It dries up even the kindest soul -- now, please, think of Kat Dennings in 2 Broke Girls, or Anna Faris in Mom. In this reality, I have wasted 15 minutes of my time fantasizing on the possibility of playing the waitress in a romantic movie, and another fifteen feeling guilty towards the waitress who has just served coffee at my table.
2. When the job interview of your dreams is being held next to you.
I'm sure you know what I mean. You are at your table, sipping your coffee while working at something, when suddenly a suit-and-tied man and a cute, young girl arrive and sit nearby. You try to stay focused on your page, but it's too late: you inevitably witness their conversation.
What's more, when you learn that the man is a BBC producer and the girl is an aspiring journalist who's going to be interviewed for a paid internship, you know you'd drop everything to kill the girl and take her place. If her interview is also going pretty well, you give in to despair and fear of never being able to find your own professional happiness. And, at that point, it's almost impossible to keep writing.
3. When a cute boy asks you to watch his stuff while he uses the toilet.
It seems that all the cute boys, in order to qualify as such, must spend at least a few minutes of their time in some stylish café every day, reading something interesting or drawing something horrible on their leathered notebook. There's always someone like that, and maybe this is the only valid reason for deciding to work in a place which is so easy to get crowded.
Consequently, the fact that a cute guy asks you to take a look at his things while he makes a stop at the toilet doesn't mean that he wants to marry you. He's not the Tom Hanks to your Meg Ryan. He's never read any novel by Jane Austen and is not looking for some trivial excuse to speak with you. He won't put a letter in your backpack before leaving the café. It's all in your head, seriously: he just wants to pee without someone stealing his smartphone.
4. When a pair of lovers sits next to you, and you think that while you're writing yet another page which you may have to throw away, someone else is experiencing a great love. (Although he doesn't seem particularly clever, and she clearly deserves someone better.)
(I don't think there is need for further explanation.)
5. And finally, when you look around and notice that almost everyone is definitely working on some great American novel at his/her computer...
...And then you wonder if your dream job is actually anyone's dream job. And if this fact could indicate that the competition, in your case, is really too stiff. (Sigh.)
Calling all HuffPost superfans!
Sign up for membership to become a founding member and help shape HuffPost's next chapter