While snowbirds head south and skiers head to the coasts, we know that the secret to an idyllic winter retreat is right in our backyard. Whether you'd rather explore the wilderness by snowmobile or stay put warming up by the fire, there's just something special about the Midwestern winter wonderland. Here are five of our favorite spots.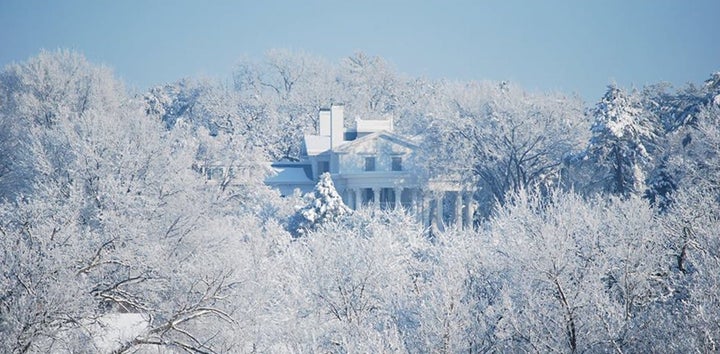 LIED LODGE (NEBRASKA CITY, NEBRASKA)
Built by the Arbor Day Foundation as a place for people to get together and discuss the environment and conservation, the property consists of three lodges, the historic barns, Arbor Day Farm and so much more. But there's nothing wrong with getting toasty inside with an evening of wine tasting, a swim in the Olympic-sized indoor pool and a heated Himalayan salt stone massage at the spa.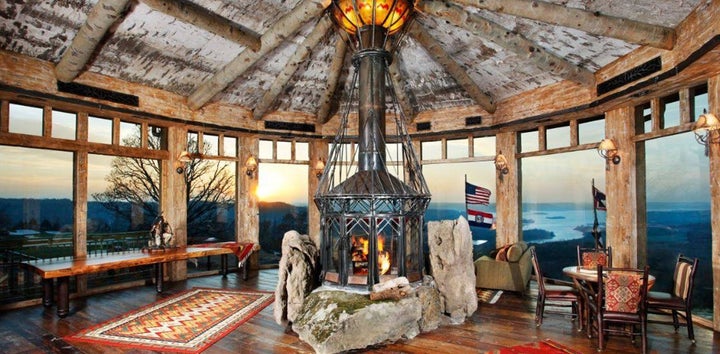 BIG CEDAR LODGE (RIDGEDALE, MISSOURI)
This sprawling Ozark resort is the perfect ratio of rustic wilderness meets sophistication. Think days of brisk and beautiful winter hikes followed by afternoons at the spa, lounging in the indoor grotto pool. In the evening, cozy up playing board games next to your own in-room fireplace. And for those traveling with a family, take the crew to the on-site arcade, Fun Mountain. It has bumper cars, laser tag and indoor bowling. Your reward? A relaxing yoga class afterward.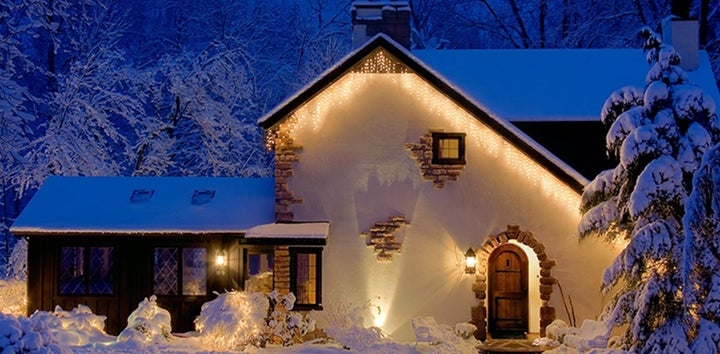 GLENLAUREL INN & SPA (ROCKBRIDGE, OHIO)
Though it may be located right smack in the middle the Buckeye State, visitors report that a stay here transports you (at least for the weekend) to the Scottish Highlands. And that includes the magic of the Camusfearna Gorge, where a hike on one of the gorgeous trails will lead you to stunning waterfalls and rock cliffs. Still, some might argue that it's the multi-course dinners, Scottish-themed cottages and kilt-wearing bagpiper that really bring the magic here.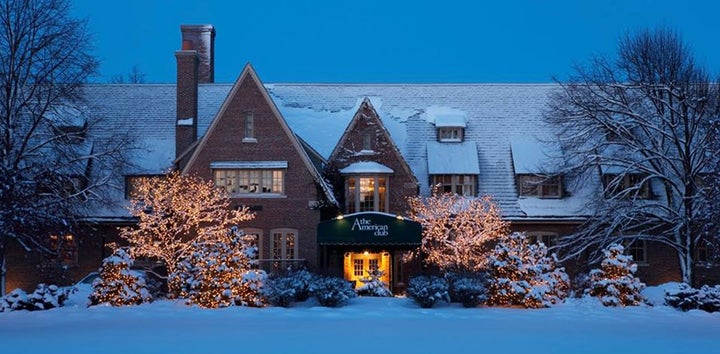 THE AMERICAN CLUB (KOHLER, WISCONSIN)
While the town of Kohler is itself a picture-perfect Midwest respite, it's the five-diamond American Club that you'll never want to leave. This stately 241-room resort is home to three in-house restaurants and a world-class Kohler Waters Spa (and yes, BTW, the town is named after the kitchen and bath company, which means the showerheads are extra fancy) offering all-day immersion therapeutic water treatments, a warm relaxation pool and enclosed rooftop deck with a whirlpool, fireplace and lounge. Bring on the sub-zero temps, Wisco.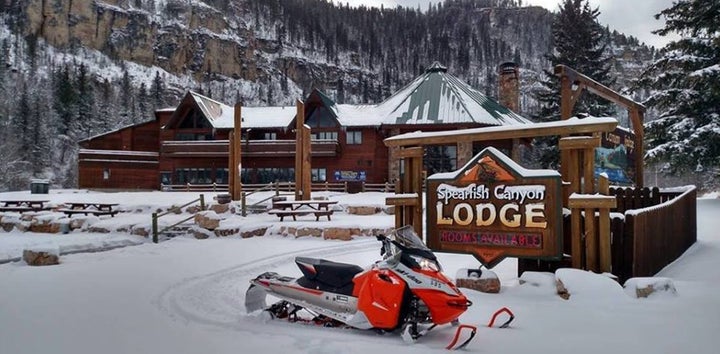 SPEARFISH CANYON LODGE (LEEDS, SOUTH DAKOTA)
Amid staggering limestone cliffs, glittering creeks and frozen waterfalls, this South Dakota canyon is absolutely spectacular in the winter. And with 350 miles of groomed trails in the Black Hills National Forest, it's endless fun for anyone who's ever dreamed of snowmobiling into the sunset. (Not a metaphor. There is night snowmobiling). For those who prefer their winter fun sans motorized vehicles, snowshoeing and sledding are just as available (and arguably just as fun). And for everyone, warming up near the massive and cozy fireplace is a must after a cold day's work.
Related