The autumn weather is finally upon us and, along with this changing of seasons, come those quintessential festive beverages we look forward to all year. Beer lovers, in particular, can now relish the crisp fall breeze while sampling both new and classic harvest brews, brimming with robust seasonal nuances.
Among the numerous beer-centric events taking place around this time of year, the following standout examples will satisfy every brewski drinker's palate. So, raise your pints to a flavorful fall and experience these enjoyable pastimes for yourself.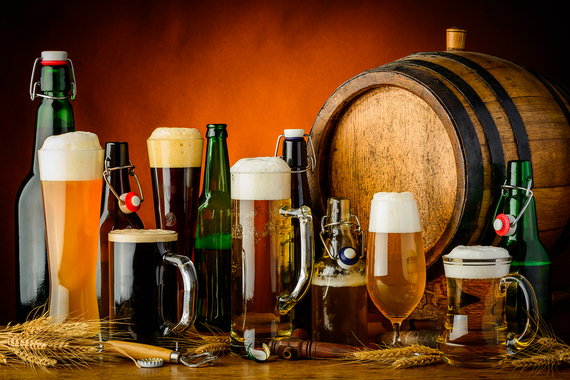 Try Pumpkin Ale
Stop by your nearest liquor store and purchase a six-pack of this season's boozy trademark -- pumpkin ale. According to Beer Advocate, the nation's highest rated variety is Good Gourd Imperial Pumpkin Ale from Cigar City Brewery in Tampa, Florida. Another worth trying is Sierra Nevada's soon-to-be-released Oktoberfest Pumpkin Ale.
Take a Brewery Tour
If your town boasts of any microbreweries, book a tour and taste-test the various craft beers on-tap. Most tours range in price from $5-$20; however, occasionally, they're free! As these establishments will be preparing to debut their autumn lineup, they'll likely welcome feedback on new flavors. This means you might even get on-the-house service.
For the serious beer connoisseur, why not think outside those "local brewery" bounds and embark on a fall weekend getaway? Treat your taste buds to craft blends from around the country with a beer-inspired road trip. Both Texas and North Dakota, for example, feature award-winning microbreweries; in fact, North Dakota's beer-loving population consumes more suds than any other state.
If you're heading out West, board the Colorado Brewery Bus for a booze-cruise of sorts, -- except in the Rockies, rather than the ocean! -- then visit Oregon's legendary brewpubs to sample creative, sustainable blends like Green Elephant or Black Lab Stout.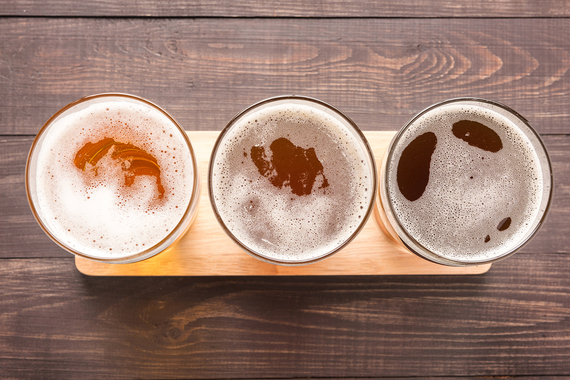 Celebrate Oktoberfest
Several urban centers participate in the time-honored Oktoberfest tradition. This festival, which originated in Munich, involves brats and sauerkraut, live music and, of course, overflowing beer steins. Some revelers even wear German-inspired costumes, complete with a classic cumberbund! Can't afford a round-trip flight to Deutchland this year? Then, check out Tulsa, Oklahoma; this city's Oktoberfest event has been rated "most authentic" in the U.S.
Make Your Own Brew
Beer aficionados, interested in turning their passion into a bona fide pursuit should try brewing a homemade batch. If you're fascinated by the delicate process of crafting beer or how to create bold flavor profiles from unique ingredients, meet your newest hobby! As a novice, you might find this endeavor daunting, but the payoff is worthwhile. Just consider the gratification of savoring your own hand-crafted concoction. How to Home Brew Magazine offers numerous tips and resources for getting started.
Kick Back with Pub Grub
It's Friday night, but your budget doesn't allow for microbrewery tours or Oktoberfest tickets. Well, fear not! Who needs extensive travel plans when local haunts can be just as enjoyable? Enjoy the invigorating autumn evening closer to home by heading over to your favorite bar and unwinding with friends over a pint. The bartender might even offer some seasonal suds on-tap.
Here's to chilly weather, pumpkin pervasiveness and all those boozy beverage flavors synonymous with fall! Drink up, brewski lovers everywhere! But, please drink responsibly.