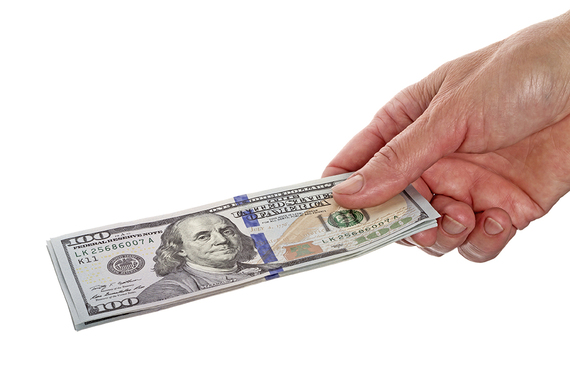 Startups don't have much money to work with, but that doesn't mean you can't run a successful marketing campaign.
Every business goes through a startup phase, where customers are sparse, revenue is light, and you aren't 100 percent sure what you're doing (even if you're a seasoned entrepreneur). In these phases, the last thing you want to do is spend money you don't have on a service you don't need -- especially if you're invested personally. Because of this, marketing budgets often get cut, but this is unwise, as marketing is the best chance you have to attract more customers and more revenue. It's an investment, and the more you put in, the more you'll get out of it.
That's why these five affordable marketing strategies are so helpful to new businesses:
1. Content marketing. If you're writing articles yourself, content marketing only costs you in the form of time. Even one or two new posts a week can eventually help you build a following of readers and improve your reputation -- not to mention fueling other inbound marketing strategies.
2. SEO. With a solid website and an ongoing content program, you'll have many of the SEO basics covered. It takes time to research and learn how to optimize a site for search engines, but all the information is available to you if you know where to look.
3. Social media marketing. Social media profiles are free to create, and it doesn't take much time to make new posts and reach out to new followers. Keep producing new, great content, and your follower count will grow indefinitely.
4. Personal branding. Instead of focusing only on the company, focus on your own personal brand. Get involved in local speaking events, and get yourself featured on external publishers to earn more traffic and reputation.
5. PPC advertising. This strategy will cost you money -- but not as much as you think. Platforms like Facebook offer campaign options for as little as $5 a day.
If you're running a startup, don't neglect your marketing campaign. It may seem like an unnecessary extra expense on the surface, but if you spend time researching and executing your campaigns properly, they'll return to you far more than you initially put in.
Bio: Jose Vasquez is a serial entrepreneur and tech enthusiast dedicated to helping startup technology companies get the direction and momentum they need to succeed. As the founder of Build. Brand. Blast., Jose has established a collective resource for tech entrepreneurs to consult when brainstorming, creating, launching, or expanding a new business. Jose is also the founder and CEO of Quez Media Marketing, a marketing firm that combines technology and creativity to help new and growing companies get the results they need.
Related
Popular in the Community