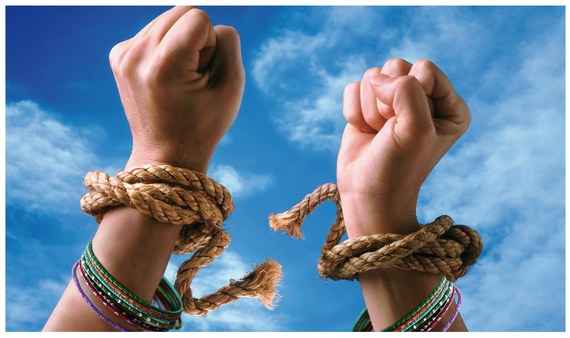 Admit it: You're a tad disappointed. There's not one photo of Oscar-winner Renée Zellweger here. Not one.
Tragic. Or, as the hipsters say: tragique.
Well, just breathe. Trust me: We'll all be fine here without looking at Renée. And for those of you who have been spiraling upward over the last 24 hours and, say, focused on something entirely different than how a celebrity looks, you may be so disinterested to know--and I have to tell you now any way, because you have arrived at this sentence: The media has given birth to a bevy of big, bold headlines about Zellweger's appearance at a recent Hollywood outing. Google it if you must, but be forewarned: It's just another glaring example of how women, especially those who are in show business, are subjected to the bright and manic glare of scrutiny and judgment over their appearance.
Perhaps Zellweger had some "work" done. Does it really warrant a savage news cycle about how distinctly different the actress looks? Probably not. Well, actually, no. Let's face it, media and culture doesn't care as much about how Mickey Rourke's face has transformed--or Sylvestor Stallone's or, and this is surprising, Bruce Jenner's. But alas, here we are at the tail end of 2014 and, just as I had reported in my the book I co-authored several years ago, "Shut Up, Skinny Bitches!", we now live in a seemingly imbalanced culture where more attention is given to how we look on the outside than to how we feel on the inside.
True, it might take a little more effort to stay grounded what with that Kardashian brand swirling around out there, but it can be done. To that end, let's turn our attention of five notable humans and issues that are, dare I say it, more important than how the face of an actress looks. As one agent of change recently quipped: "We all just need to focus on our own face."
Read on: The karma points will be good for you.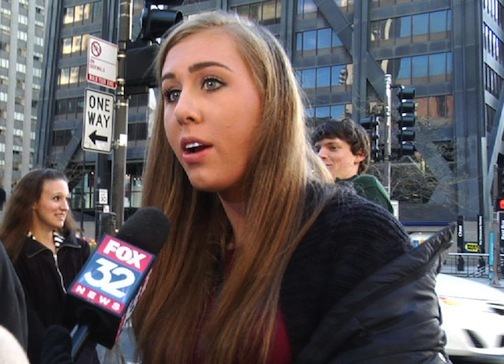 Cali Linstrom
Last year, this triumphant teenager from Glen Ellyn, Illinois, boldly addressed Abercrombie & Fitch's top titans in person in the aftermath of a rekindled media brouhaha revolving around company CEO Mike Jeffries. Jeffries' remarks from a 2006 Salon article, in which writer Benoit Denizet-Lewis wrote, in part, that as far as Jeffries was concerned, "America's unattractive, overweight or otherwise undesirable teens can shop elsewhere." The article quoted Jeffries: "In every school there are the cool and popular kids, and then there are the not-so-cool kids. Candidly, we go after the cool kids. We go after the attractive all-American kid with a great attitude and a lot of friends. A lot of people don't belong [in our clothes], and they can't belong." A great deal has transformed since Linstrom met with Abercrombie & Fitch. With the help of documentary filmmaker Daryl Roberts, the company, to the surprise of many souls, opened its corporate eyes a bit wider and launched an anti-bullying campaign. The company also announced that it would offer a college scholarship to "promising high school students who persevere academically in the face of bullying." The scholarships, which were planned to be overseen, in part, by the National Society of High School Scholars Foundation, will also be offered to students who lead anti-bullying efforts. All it took? A brave teenager who said: "Enough!"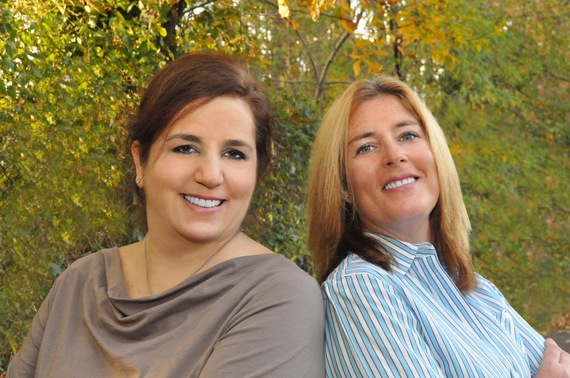 Williamson (left) and Rose. Courtesy "Two Bipolar Chicks"

Wendy K. Williamson and Honora Rose
According to a CNN.com report, approximately 2.4 percent of humans on the planet have had a diagnosis of Bipolar disorder at some point during their life. That may be sobering, but take note: The United States boasts the highest lifetime rate of Bipolar disorder--4.4 percent. Meanwhile, India has the very lowest with 0.1 percent. So, it's a refreshing surprise to find these two women further advancing what we know--and debunking what we don't--about the disorder. In their book, "Two Bipolar Chicks Guide to Survival: Tips for Living with Bipolar Disorder," the reputable authors cull from their own unique experiences and surpass expectations--Williamson, in fact, also penned "I'm Not Crazy, Just Bipolar" and blogs for HuffPo. However, their book isn't just for individuals with Bipolar disorder--docs, psychologists, and friends and parents of those affected by the illness, have taken notice. The result seems to be helping create a significant sea change in the way we all view mental illness. The "chicks" take on Chicago this week at the National Network of Depression Center's annual conference. Onward they go ...
Jennifer Houston
There's so much to relish about this unique entrepreneur and performer. Years ago, she co-launched the NYC-based This Chick Bakes, one of the city's more delicious endeavors. But it's her vlog "365 Songs in 365 Days," that has been capturing attention lately. You heard that right: A song is performed every day for an entire year. From upbeat anthems like "Girls Just Wanna Have Fun" to more soulful outings, such as, "Listen To Your Heart," this spirited and "real" woman offers a daily one-stop drop of entertainment that's not only uplifting, but also one that reminds us that we can all live out our dreams--one melodic day at a time.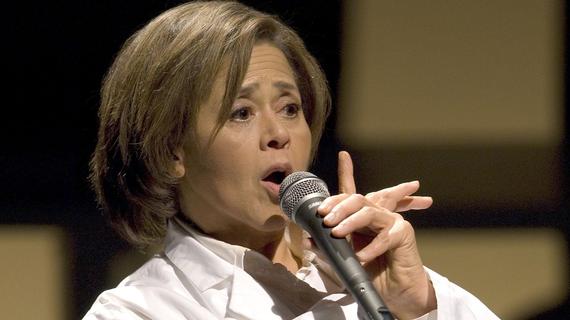 Anna Deavere Smith
If you haven't experienced what this amazing woman, it's time you do. The Nurse Jackie costar--and playwright-professor-MacArthur Award-winner--has been fiercely exposing new ways to look at a variety of deep cultural issues. She captured attention back in the 1990s with "Twilight: Los Angeles, 1992." The one-woman show brought to life real characters--based on 300 subjects Smith interviewed revolving around the Rodney King case and its aftermath. She further marveled in a notable Ted Talk and was a triumph in "Let Me Down Easy," a shrewd, jaw-dropping endeavor that mirrored her "Twilight" template but focused on the country's plagued healthcare system. Dive into a recent PBS outing of which she was at the helm here: America After Ferguson. This year, she also debuted a new work, "Notes From The Field: Doing Time In Education." With so much of our attention being pulled toward the inane, Deavere remains one of the most vibrant, thought-provoking creative forces of our time.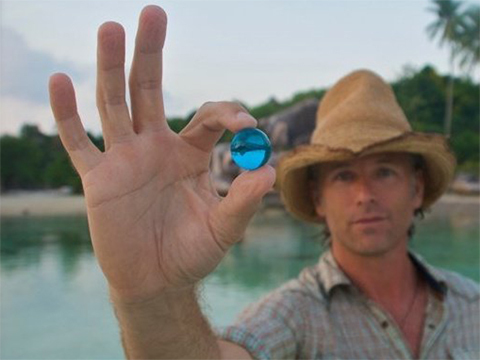 Water And The Thirst To Remain Blue
Water is a feminine quality. Think back to the old spiritual teachings--male energy in the form of the sun; female properties in the form of Earth, moon, water, feelings. If there ever has been a valiant agent of change for the planet's water issues, it might very well be Dr. Wallace J. Nichols. The bestselling author of "Blue Mind: The Surprising Science That Shows How Being Near, In, On, Or Under Water, Can Make You Happier, Healthier, More Connected And Better At What You Do," has spearheaded a phenomenal global movement. Dubbed Blue Mind, the idea is to assist those working with and for this "blue" planet we're on, primarily by allowing them to offer deeper insights and new questions about the science of what Nichols says is, "our brains on water." Each year, Nichols and his team hold a Blue Mind Summit, which unites top neuroscientists, oceanographers, explorers, economists, psychologists, educators and various artists to consider new questions about the "human brain on water." The bottom line: by shifting the focus onto water, Blue Mind attempts to expand the ecosystem services conversation to also include a wide array of, as Blue Mind puts it, "cognitive and emotional services, values, and benefits offered by clean, healthy waterways." Yes--healthy waterways. Take a look around, some of the world's oceans are in environmental peril and, closer to home, here in America, such blatant environmental rapes--Mountaintop Removal for one--drastically alter the ecosystem. In essence, Blue Mind attempts to nudge the focus from "green" issues to "blue" ones. And those are big issues worth confronting.
Calling all HuffPost superfans!
Sign up for membership to become a founding member and help shape HuffPost's next chapter