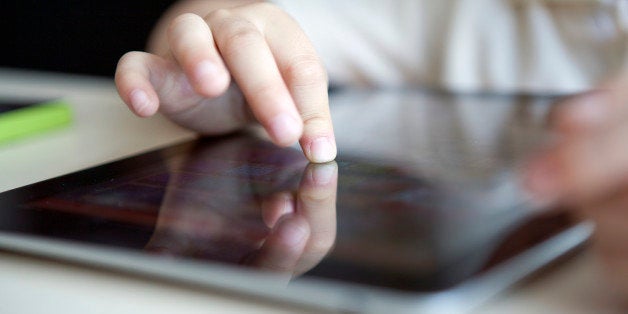 As summer comes to a close, children and parents are gearing up for the new school year -- and as much as we don't like to admit it, Summer Brain Drain is still in full swing. Despite the summer reading lists and math packets that are sent home with children in May, it can be difficult to avoid the summer learning loss that comes along with vacationing on the beach and visits with family and friends.
According to a survey conducted in May of 2013 by the National Summer Learning Association (NSLA), sixty-six percent of teachers polled reported that it takes them
at least three to four weeks to re-teach the previous years' skills at the beginning of a new school year. Moreover, 24 percent said it takes them five weeks or more.
Below is a list of five apps and websites to help parents get their elementary schoolers up to speed on a variety of subjects -- including Math, Science, Reading and Geography -- by the time school starts.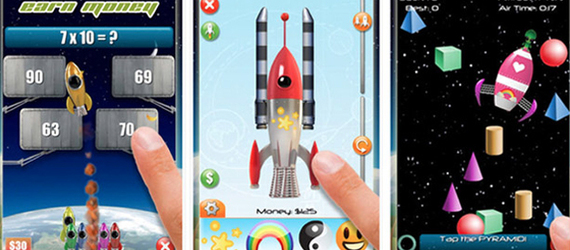 With Mathmateer, children solve problems based on a variety of mathematical operations -- including addition, subtraction, multiplication and division -- to earn money to build their own rockets. Once they've earned enough money, they can design their own rocket and launch it into space on missions. Missions range in difficulty from even/odd numbers, all the way to square roots, so kids and their parents can enjoy hours of fun while learning math. Players earn bronze, silver or gold medals if they attain a certain score.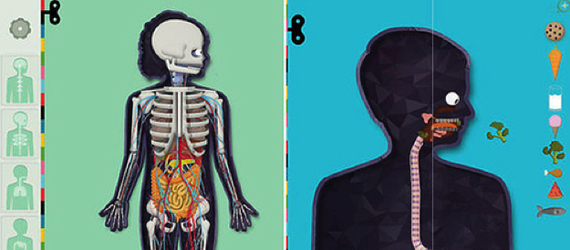 The Human Body app lets kids explore their body and how it works. Using an animated and interactive model of the human body, kids can discover how hearts beat, guts gurgle, lungs breathe, the skin feels and eyes see. The app features six interactive, animated layers of the body that teaches basic human anatomy including the skeletal, muscular, nervous, circulatory, respiratory and digestive systems. The app is designed for kids ages 4 and up.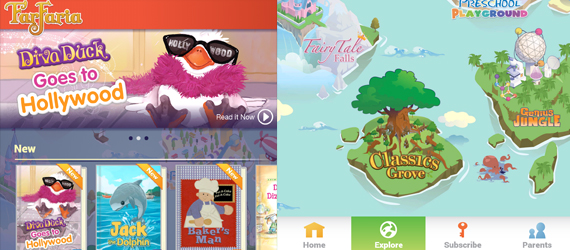 For: iPad, iPhone and Android devices
Price: One story per day is free, full access starts at $4.99 per month.
FarFaria is an award-winning children's e-book subscription app offering unlimited access to over 750 books for kids ages two to nine. Through its interactive storytime experience, children can navigate through FarFaria's map of make-believe lands that group stories by genre to discover their favorite books and stimulate a love for reading. The app offers a read-to-me feature, reading level badges on every story cover, offline access and five new books are added per week.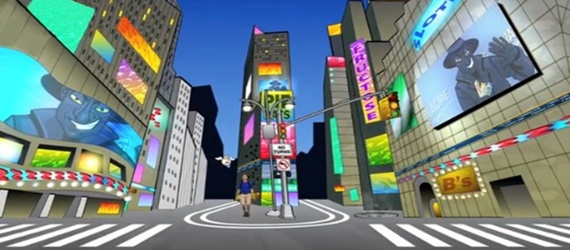 Price: Starting at $9.99 per month to $99.99 for a full year. Adventure to Fitness also offers teacher subscription packages.
Subjects: Science, History, Geography, Language Arts
Adventure to Fitness is an educational fitness program for kids, reaching up to 10 million children around the country. Through engaging videos, tips from physicians, informative blog posts and recipes, Adventure to Fitness offers a 360-degree solution to health and wellness for children. Each episode covers a different location or historical event in an engaging story. While kids actively move to participate in the episode, they also learn about the history, geography, science and vocabulary words that relate to the specific topic.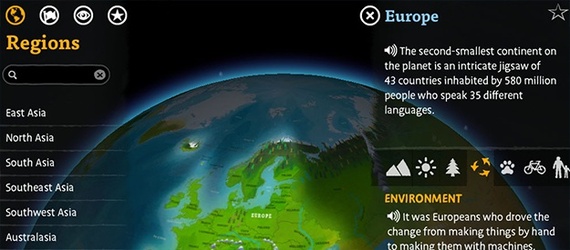 Subjects: Geography, Social Studies
Barefoot World Atlas puts the world at your child's fingertips. The interactive 3D globe lets users explore the world's continents, oceans and environments. By tapping different countries, children can learn about various cultures, famous landmarks and unique wildlife. The app features commentary by geographer and BBC TV presenter Nick Crane, live data from Wolfram|Alpha®, hundreds of mini-videos and beautiful animated illustrations by artist David Dean.
Correction: A previous version of this post listed an incorrect price for the FarFaria app.