Tech geekery and fitness have historically gone together like socks and sandals: they just don't.
But conventional wisdom no longer applies now that we've all got devices in our pockets. If the apps below are any indication, this geekery can help us get in the best shape of our lives. OK, fine, maybe just slightly better shape than we're used to. But still.
Check out the best apps to give personal trainers a run for their money.
Fitocracy
Who it's for: People who have more motivation to play a video game than go to the gym
iOS: Free
Android: Free
We've come a long way since Pong. While gaming is usually synonymous with sedentary living and an addiction to Cheetos, it turns out that the "leveling up" reward system of online games like Call of Duty is actually a pretty effective way to motivate someone to get in shape. Working with a trainer, Fitocracy users acquire points for hitting their fitness goals, while the app's social network feature adds that essential layer of competition. For the noob-pwner in us all.
C25K
Who it's for: First-time 5k runners
iOS: Free
Android: Free
For people just getting into this jogging thing, finishing a 5k is a common, reasonable goal to set. This app is designed to get you there, setting you up with a training schedule that works for your level of experience. Once you've run those 3.1 miles, you can check out Zen Labs' 10k, half marathon, and marathon training apps as well.
7 Minute Workout
Who it's for: People who are pressed for time
iOS: Free
Android: Free
It's the most popular excuse for not working out: "I'd love to, but I don't have the time."
Sorry, but that's not gonna cut it anymore. The 7 Minute Workout app subjects you to an intense fitness experience, cramming multiple exercises into an amount of time that I probably shouldn't have to specify. By giving you little chance to take a break, the app actually delivers on its promise, unlike so many other programs claiming to get you in shape without a major investment of your time.
Zombies, Run!
Who it's for: People obsessed with zombie movies (so, like, everyone)
iOS: Free
Android: Free
Heart disease not scary enough to get you running? How about zombies? For some of us, exercise sits somewhere between "going to the dentist" and "watching a middle school production of Horton Hears a Who" on the fun scale. Zombies, Run! fixes that for ya by turning your daily cardio into a survival adventure. Using your earbuds and GPS, the app places you in the middle of an audio drama as you are tasked with outpacing hordes of the undead. Fail to keep up with the app's demands, and you'll be deader than [Walking Dead spoiler redacted].
The Walk
Who it's for: People who don't want something too intense
iOS: $2.99
Android: $2.99
A not-so-strenuous alternative to Zombies, Run!, The Walk takes the story-based fitness app approach and targets an audience that wants to take things a little easier. The story: in the wake of an attack on Inverness station, you've come into possession of a package that must be delivered in order to save the world. The goal: with help from a pedometer, by the end of the story you'll have walked the entire length of the UK.
(Not all at once. I hope.)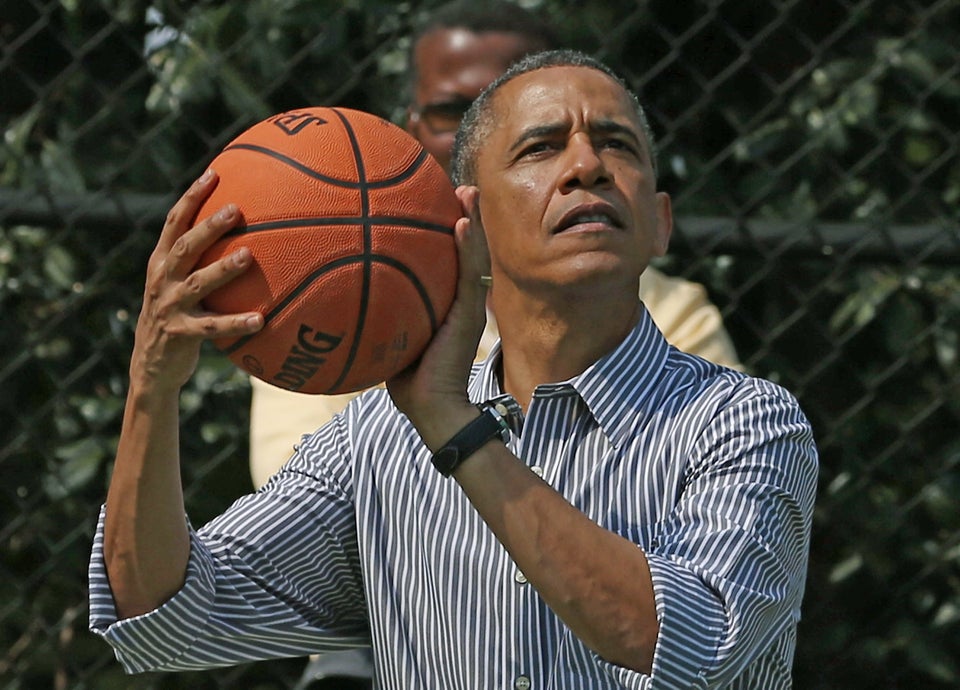 Fitness Habits Of Successful People
Support HuffPost
A No-B.S. Guide To Life
Related
Popular in the Community