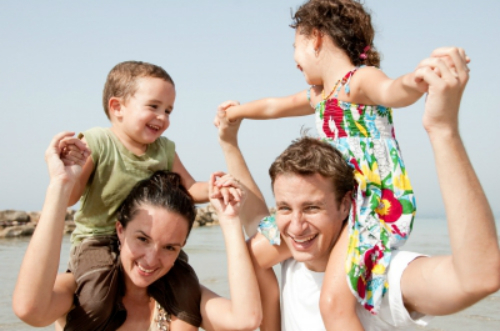 Family holiday traditions bring us together to share a common bond. From caroling on the weekends to baking gingerbread cookies with grandma, it's a magical time of the year.
However, life changes. Babies are born, and some of our closest relatives pass away. Traditions begin to evolve and shine new light on the real reason for the season.
Don't get stuck in a rut. Establish new traditions to rekindle the memories and reconnect family and friends. Check out these five holiday traditions you can begin today:
1. Recycle Items
We can sometimes become wasteful due to time constraints or pure laziness. The best way to combat that urge is to be mindful of how you use the Earth's limited resources. No, the whole family doesn't have to become tree huggers, but you can designate a bin for all the plastic water bottles.
In addition, if the family has any old, broken electronics, you could earn some extra cash. Companies, like eCycleBest, are willing to pay individuals for their unwanted devices. It's easy, and you help advance environmental sustainability.
2. Adopt a Family
Some families are unable to afford basic items, much less gifts. Encourage your family to serve others by donating food, clothing, blankets, and other essential items. Several nonprofits implement Adopt-A-Family programs, where families receive meals, small toys, and hygiene kits from strangers.
Interested in a more hands-on approach? Volunteer to cook at your local shelter. Bring senior citizens to the grocery stores. Teach children how to paint at an after-school program. Spread the holiday cheer!
3. Explore Your City
There is no place like home! Family vacations can be expensive. While everyone is stuck in the airport, your family can enjoy some hometown fun without the price tag. Plan an adventure in your city. First, make a detailed itinerary of all the places you haven't visited. Then, go to your library's website to learn about any upcoming attractions.
Remember to let all family members contribute to the planning process. Visit an aquarium. Go play laser tag. Attend a major league football game. Eat at a fancy restaurant. The options are endless.
4. Take a Mental Break
Stress and more stress. It seems to never end during this season. However, you can release the family from the burdens of anxiety by implementing "family mental breaks." Pick a particular time and location where everyone can gather to unplug from the outside world. It doesn't have to be lengthy--even 10 minutes would work.
During the mental break, everyone can sit in silence or listen to ambient tunes. Ideally, you just want everyone to relax without texting or other distractions.
5. Learn Something New
How cool would it be if the entire family learned together? Many studies show that people learn better in a community-based model. It provides unparalleled support for everyone to grow.
So, pick an activity. Read a book. Try a different language. Cook new recipes. Involving everyone will make the learning process easier and more exciting.
Whether you decide to recycle or volunteer, it's important to remember that your family matters. Create memories. Share stories. Be together this holiday season.
Image courtesy of photostock at FreeDigitalPhotos.net.