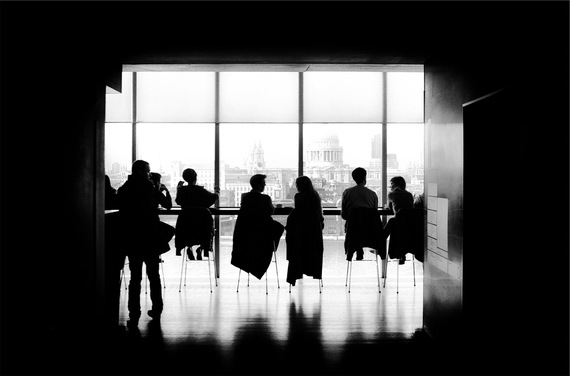 Having a well defined strategy is the key to improving the effectiveness of your B2B marketing efforts. Today we're going to cover the top five B2B marketing strategies you can utilize to increase leads, ROI, and, most importantly, sales.
1. Dig deeper when targeting your demographic.
Often times B2B marketers take the "spray and pray" approach when it comes to targeting their demographic. This can be a huge waste of valuable marketing dollars. You can fix this by narrowing down your audience using "hyper-targeting". While not a B2B company, Lululemon does an amazing job of this. Their marketing team went as far as creating personas for the male and females they're trying to target. "Duke" is 35 years old and an "athletic opportunist" who enjoys surfing and snowboarding. "Ocean" is a 32-year-old single professional woman who makes $100,000 a year. While it may almost seem silly creating fake personas for your target market it can, psychologically, put you into their mindset so you can make marketing decisions that are more likely to resonate with them.
2. Get feedback.
Not doing customer research or surveying your audience is like flying a plane with a blindfold on. Getting feedback from your target demographic isn't an option, it's a necessity. B2B marketing must be driven by data over anything else and without truly understand your audience, your marketing strategy is as good as guessing. One of the best ways to go about getting feedback is to employ a survey process into your marketing methods. This can unlock incredibly useful data when it comes to events, conferences and trade shows.
3. Extend your funnel.
What differentiates B2B marketing strategies from B2C strategies is that the cycle a user takes to go from prospect to lead to customer is much longer. This is for many reasons: product/service education takes more time, buy-in is usually needed from higher-ups, and budget allocation/approval is a lengthier process. However, many B2B marketers create a short marketing funnel thinking that it will lead to faster sales. Here are some proven ways to nurture your leads by extending your funnel:
Create content that helps educate potential customers on your product or service.
Host webinars that offer more value than sales pitch.
Use social media to build your brand by engaging with your target audience rather than selling them.
4. Invest in an explainer video.
An eMarketer study found that B2B buyers name video among the top 3 most useful types of content for making work purchases. One of the most popular (and successful) ways of utilizing video in a B2B marketing strategy is by creating an explainer video. This type of video content usually takes the form of a story to inform the potential customer about your product or service, your unique value proposition, and exactly how it will benefit them.
5. Create goals and milestones.
Goals are important but milestones are even more important. You can think of goals as the final destination, whereas milestones are the steps needed to reach that destination - your map. It may seem simple but often times marketers forget the importance of understanding exactly how to reach their goals. You can start by evaluating your marketing goals and reverse engineering them to discover the most efficient way to reach them. Break down this analysis into simple, easy to understand milestones. Doing so will make the entire marketing process easier to comprehend for your team and there will be no hesitation as to how you'll be reaching your marketing goals.
Related
Popular in the Community