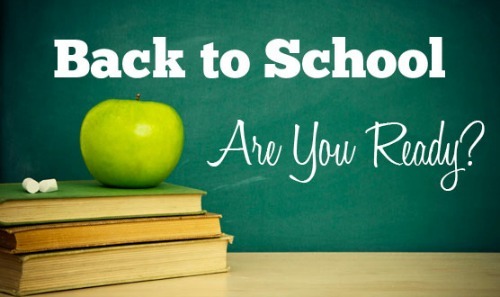 As we come to the end of summer break, it is time for kids of all ages to start dusting off their brains and getting them back into shape for school. Although many schools do give homework to keep the mind working during the off months and many parents practice educational activities at home with their children, there's nothing like a little priming to ease back into a heavy, weekly academic regimen.
Here are some fun things kids can do to bring them back into the mind frame of reading, writing, learning, being curious, critically thinking, engaging in dialogue and just plain moving the body.
1. Create a Customized Newspaper
These days, thanks to online vehicles such as Feedly and other RSS feed subscribers, a person can create their very own daily "newspaper" on their computer to read at their leisure. Does your son love art? He can create an Art feed stream that provides the art sections from major newspapers such as The Wall Street Journal, Los Angeles Times and New York Times as well as art articles from Huffington Post, BuzzFeed, Contemporary Art Daily and a myriad of other online blogs and media. Does your daughter love science? What about a daily feed of articles from Science Daily, Wired Magazine's Science section, the Exploratorium's blog called The Tinker Studio or Science News.org? Just have them Google their favorite subject to find the best sources for news and then they can spend some time adding their favorite columns, sections and sites to their RSS feed program.
Why not read your local newspaper's weekly editorial to the whole family after dinner or over breakfast? Then engage in a conversation where everyone can share his or her own opinions on the subject. Then have your child pick a subject that is relevant to your local community or world news at large that they have a strong opinion about and have them write their own editorial on the topic. They might even want to send it in for publication consideration.
3. Sign up for Brain Boosting Activities Online
Have your child download the Happify app onto their smart phone or sign up as a member on the computer. Happify delivers daily cutting-edge science-based activities and games to help overcome negative thoughts, anxiety and everyday stress while promoting happiness. Every day new games are delivered based on the ones already completed.
Most children will love Luminosity, a site that offers tools and games based on neuroscience that are customized to the user. Every time he or she responds, answers questions or engages in an online game or exercise the individual's Luminosity program is changed to reflect who they are and what they choose. The exercises are engineered to train a variety of core cognitive functions while being costumed in pure fun.
Progressive schools around the country have been introducing 15-minute meditation periods into their school day curriculum because its benefits for students have proved fruitful to class performance. Not only does meditation relax students but also it promotes well-being and positive social interactions. Why not start a family meditation practice in the morning for 20 minutes or at night before everyone goes to bed? There are a variety of meditation apps that allow you to choose guided meditations that range from visualization rituals to transcendental sessions to breathing instruction in various amounts of time to suit your need.
In a study done at the University of British Columbia, researchers found that regular aerobic exercise, the kind that gets your heart and your sweat glands pumping, appears to boost the size of the hippocampus, the brain area involved in verbal memory and learning. So why not sign your kids up for yoga class, a series of classes in their favorite form of dance, or a Zumba session? Or better yet, perhaps it is time to buy a family gym membership and make a goal to work out at least two nights a week together?
These activities are meant to be fun and engaging exercises for your child's brain and body. If they don't like any of these ideas, empower them to come up with their own.
Most importantly, enjoy these last -- and lazy -- days of summer!