Women are sorely underrepresented in politics. In the January 2017 Congress, women will take 21 out of 100 total seats. There were some shining moments in November—like big Senate wins by Kamala Harris (D-CA), Maggie Hassan (D-NH), and Tammy Duckworth (D-IL)— to help tip the scales toward gender equality. Another silver lining has been a surge in motivation among women in "secret" Facebook groups and organizations like Running Start and She Should Run who are asking, "How do I run for office? How can I get my voice heard?"
If this election taught us anything, it's that women need to support, encourage, and raise each other up, more than ever. Role models and mentors are vital to inspiring women of all ages to enter politics. "You can't be what you can't see," Marian Wright Edelman famously said. Crisanta Duran, Speaker of the Colorado House of Representatives, agrees: "It sends young women the wrong message when they see American politics dominated by men. We have so many strong, intelligent women–on both sides of the aisle–coming up through the ranks. It's critical that we work to elevate these women and their voices."
We've partnered with thriller MISS SLOANE and five rising political stars, who talk about the women they admire and inspired them to get active.
Letitia James, New York City Public Advocate
Role model: Shirley Chisholm, the first Black woman elected to Congress in 1968 and the first woman ever to run for President on the Democratic ticket in 1972
How she impacted her career: "Shirley Chisholm shattered ceilings with her determination and compassion for others. She paved the way for me to be the first woman of color elected to city-wide office, it's humbling to carry that torch and it's a privilege that I never take for granted. Shirley cared about doing what was right and never took "no" for an answer. She was a principled woman who could find common ground even with people who were diametrically opposed to her, something that has never been more critically important than it is today."
Advice for future leaders: It's so important for young girls to see women in politics and leading all industries. They need to know that no dream is too big and that they can truly grow up to be whatever they want. And they need to know, as someone once said, that well behaved women rarely make history."
Leanne Krueger-Braneky, Pennsylvania House of Representatives
Role models: Allyson Schwartz (former Pennsylvania congresswoman), Judy Wicks (entrepreneur and local business activist), Ann Richards (former Texas governor), and Gloria Steinem
How they impacted her career: "In Pennsylvania, less than 18 percent of legislature is made up of women. Allyson Schwartz is one of the few successful females in Pennsylvania politics, so it's incredibly helpful to have someone who has beaten the path before me and who I can call on for advice. Judy Wicks, founder of White Dog Cafe and the Business Alliance for Local Living Economies, has taught me how to be effective in integrating business and social change. I also really admire Ann Richards. Knowing that someone like her was able to become governor of Texas gives me hope in these challenging political times. And I draw courage from Gloria Steinem. She took notice of my campaign last year, and helped show me that when I feel challenged as an elected woman, to think about all the women who came before me. It feels easier to do this work when I remember I'm standing on the shoulders of generations of women."
Advice for future leaders: "Research shows women need to be asked seven times before they seriously consider running for office. We desperately need their leadership. And when look around and see who is in elected office, you often don't see people who look like you. Those of us who have been elected have a responsibility to educate and inspire the next generation of women. To help them learn what it takes to be successful in a run for office."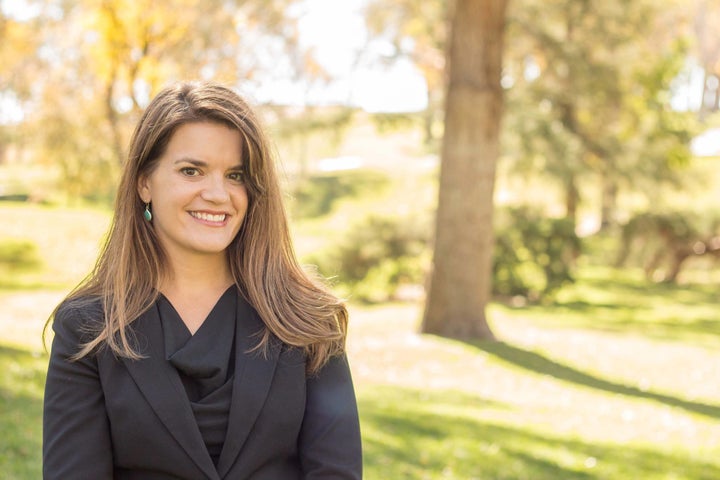 Maggie Toulouse Oliver, Secretary of State (elect), New Mexico
Role models: Sally Ride (first American woman in space), Sandra Day O'Connor (first Supreme Court justice), Pat Schroeder (first female Congresswoman from Colorado), and Hillary Clinton.
How they impacted her career: "I was fortunate to witness a lot of female firsts in science and politics as a young girl—that really stays with you. And I have always admired Hillary Clinton's career. I was so inspired by how she broke the mold as First Lady and then by everything she went on to accomplish. I feel like I was hard-wired to enter politics from birth; I always had a strong sense of justice coursing through me and wanted to see our elected leaders do the right thing. Having these women in leadership positions helped me to understand that I could follow their path and achieve these things, too."
Advice for future leaders: "As women we always consider the million reasons to not campaign for office: the time, energy, resources, sacrifice. Instead, focus on the reasons you should. And remember, the more common it becomes to have women in office, then young girls can begin to develop an internal narrative that this is something they can absolutely achieve because it's not such a rarity. There would be no more firsts."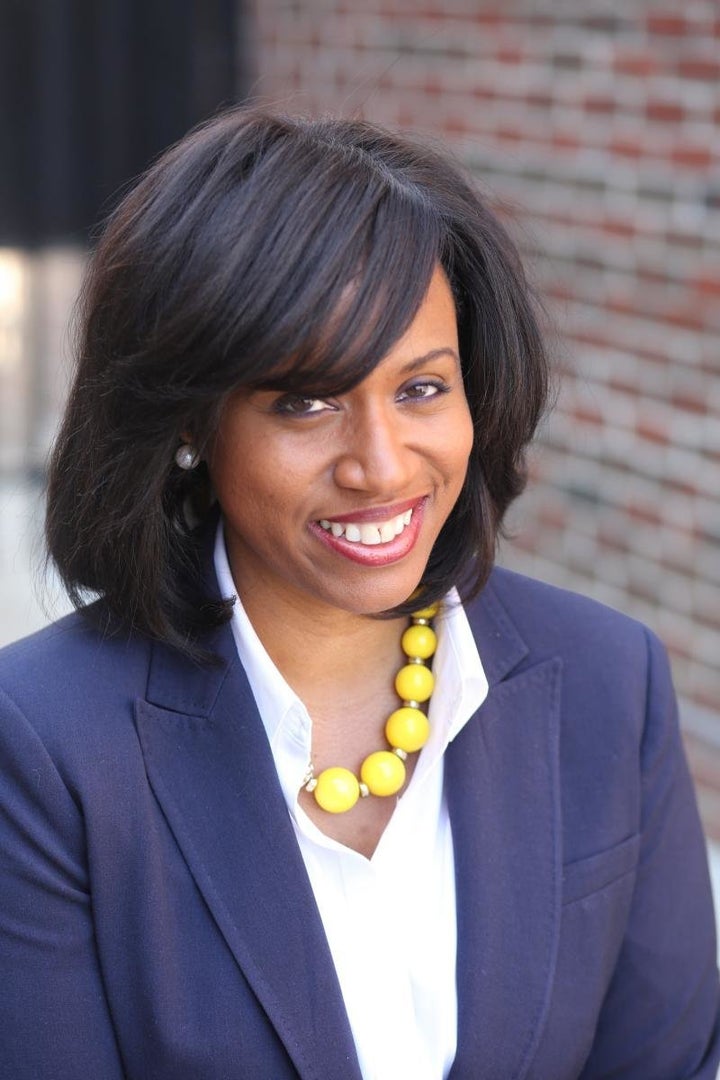 Ayanna Pressley, Boston City Councilor at-Large
Role Models: My mother, Barbara Jordan (former politician and Civil Rights Activist), Shirley Chisholm
How they impacted her career: "My mother remains my north star. As a community organizer, despite challenging conditions, she was never skeptical about our government and the positive and meaningful positive role it can have in people's lives. Other elected officials shaped me, too like Barbara Jordan's talent as an orator. As the first woman of color elected to my city council, I know being the first is an enormous blessing but lends itself to a unique burden and incredible responsibility. I'm grateful for 'firsts' like Shirley Chisholm—I'm always looking for a road map to know if I'm getting it right."
Advice for future leaders: "I would like more women to consider government as a mid-career option, women who have been in our classrooms, running companies. Our government could benefit from their experience. Having greater parity, both racially and in gender, is vital because solutions are more innovative when you have diversity of perspective and opinion and thought."
Crisanta Duran, Speaker of the Colorado House of Representatives
Role models: Her grandmother, Eva, and her mother, Teresa
How they impacted her career: "My grandmother, who couldn't read because she was taken out of school in the third grade, and my mother, who managed to raise three kids while getting a college degree, and have a successful career as an advocate for affordable house, both motivated me to be well prepared for life's challenges and taught me the importance of integrity and good character. They encouraged me to believe that anything was possible with hard work and determination and perhaps that's why I've spent most of my career working to ensure others have tools to succeed. The past two sessions, I focused on workforce development initiatives so that Coloradans have access to the skills they need to get good-paying jobs."
Advice for future leaders: "Don't let the 2016 presidential election results stop you or weaken your resolve. We will never eradicate sexism in politics if we lack the courage to confront it head on. If we continue to be active participants in our democratic system, if we continue to raise our voices and take the hard step of volunteering to run for public office, it will be just a matter of time until what Hillary Clinton called "the highest, hardest glass ceiling" is broken.
Ready to watch another badass woman getting it done? Check out the political thriller MISS SLOANE, starring Jessica Chastain as a formidable lobbyist who takes on the most powerful opponent of her career, the gun lobby.
In theaters Friday, December 9. Check out the trailer below.
CORRECTION: An earlier version of this story indicated that Maggie Toulouse Oliver was from Nevada. She is from New Mexico.