A cotton or linen traditionally printed with pastoral scenes in blue, red, or black on a white ground, toile de Jouy, or toile for short, takes its name from the French village of Jouy-en-Josas, where it was developed in the 1760s. Today, the 18th-century patterns are still the perfect way to add detail and classic character to any space. A Quadrille toile clad space in the children's room of a Southampton beach house, Manuel Canovas toile curtains in a 17th-century Tuscan villa, and a toile enveloped guest room in a New Jersey estate, are just a few examples of how this elegant motif has been incorporated throughout the pages of Architectural Digest. Whether you're looking to cover a bed or the walls, this patterned print is the perfect way to add detail and classic character to any space.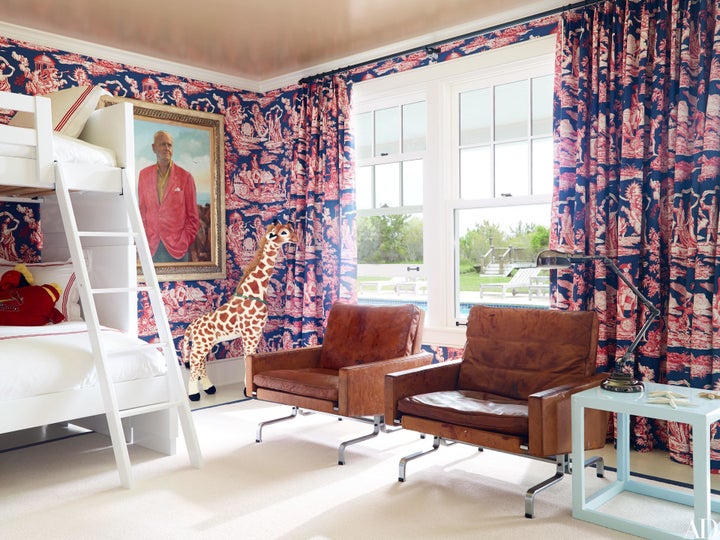 A Quadrille toile fabric and wallpaper envelop one of the children's rooms of this Southampton beach house designed by architect David Hotternoth and interior designer David Netto. The furnishings include a Room & Board bunk bed, vintage Poul Kjærholm armchairs from Dansk Møbelkunst Gallery, and a Stark carpet; the portrait is of one of the homeowners' grandfathers.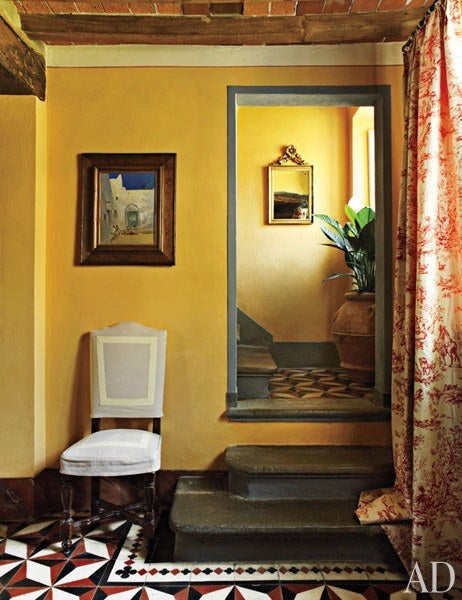 This charming stairway from the drawing room of this 17th-century Tuscan villa hints at the advanced age of the house; the curtains are of a Manuel Canovas toile.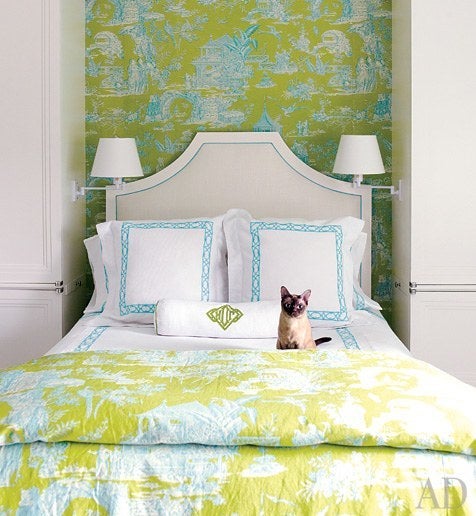 Emma the Siamese commandeers the Leontine Linens-dressed bed in the daughter's room of this Manhattan apartment designed by David Kleinberg. A Quadrille toile de Jouy is used for the walls and duvet.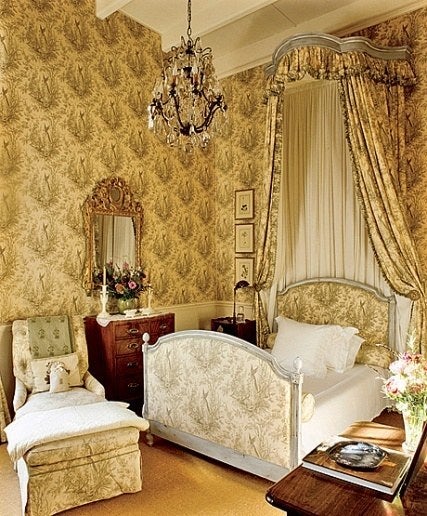 "I brought out the flavor of the house by buying more historical pieces as well as through fabrics and wallcoverings," designer Graham Viney explains of this Cape Town, South Africa estate. Of the toile de Jouy in a guest room, the wife of the home remarks, "I bought out the entire stock, and we just managed on 100 meters."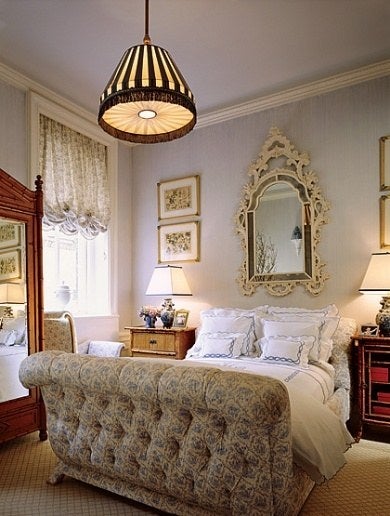 "I don't usually do a girlie look," says designer Laura Hunt in reference to her Manhattan apartment, "When I decorate, there's a subtle simplified elegance; this was a little more flamboyant for me." Antique toile from Hunt's daughter's former bedroom was recycled for the balloon shades, with Clarence House trim, and upholstery. Carpet from Stark.
More from Architectural Digest: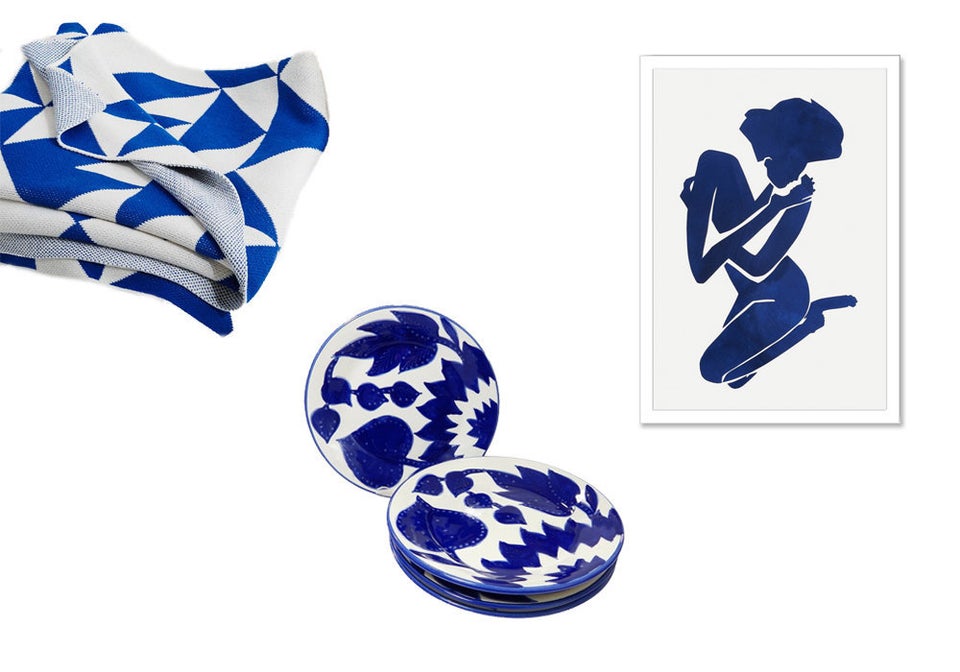 Fun Home Buys With Lots Of Personality