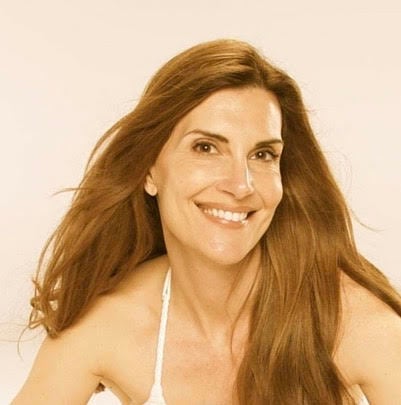 5 Beauty Secrets That May Surprise You
Most women want to feel beautiful. We want to shine because it feels good to look good. Many of us put effort into looking our best in order to feel better about ourselves. As a busy mom and a complete empath I know how easy it is to put ourselves last and take care of the needs of others first.
I just finished completing a commitment I made to myself of spending 40 days taking care of my own beauty routine as a form of self-care and self-love. I utilized some ancient techniques from Europe and India as well as a few amazing products that were gifted to me.
Here is a list of my 5 tips:
Go to sleep earlier and wake up earlier. If you can wake up before the sun rises, you will experience the magnificence of inner peace which leads to an outer glow!. The early mornings are powerful times for clearing our minds and emotions of unhealthy belief systems. I like to meditate. Others may like to sip a cup of hot tea in silence. Take the time to be alone and simply listen to your own needs.
Take a cold shower. Yes. Cold. Cold showers give your radiance. The cold water constricts blood vessels which diminishes puffiness and dark circles under the eyes. This form of hydrotherapy also improves blood circulation which improves the elasticity of skin. Everyone I know who takes cold showers has a natural radiance which exudes health and beauty.
Exfoliate with a dry brush for five minutes every morning and then massage all the skin on your body with large circular motions for at least ten minutes. I like to use natural creams or oils, and over this 40 day period I used a special new product that was given to me which claimed to be the future cream for healing. I figured I would give it a go, and OH WOW. I cannot believe how amazing my skin feels. I even used it on a burn which miraculously faded completely in three days. The cream is made of CBD extract and it works naturally the body's endocannabinoid system to help reduce pain and inflammation while giving the skin a vibrant glow. It is called CBD For Life, Pure CBD Hand and Body massage Lotion. It is like an ancient miracle cream.
Drink water! I made it a point to drink 10 glasses of water everyday by tapping a finger of each hand every time I finished a glass. I made sure to pay attention to the finger and at times drank two glasses in a row. I also drank a full mug of hot water and lemon every morning as part of my routine. I felt more energized and it definitely contributed to a natural glow.
Sunblock. It is essential. But not just any sunblock. First of all it is super important that the sunblock is not more than a year old in order for it to be effective. Secondly, it is truly worth investing in a high quality sunblock for the face. I have fallen in love with NEOCUTIS, Journee bio-restorative day cream. It combines antioxidants such as green tea extract and vitamin C with broad spectrum UVA and UVB protection. It also smooths the skin fine lines and moisturizes. It is fragrance free and perfect for my sensitive skin. I spent three hours in the hot sun exercising and gardening last week and did not need to concern myself with reapplying. My skin was hydrated and glowing without any redness at all.
I hope these tips help you. While the products recommended may have been gifted to me, these opinions are my own and it is my pleasure to share these tips with you all.
Popular in the Community