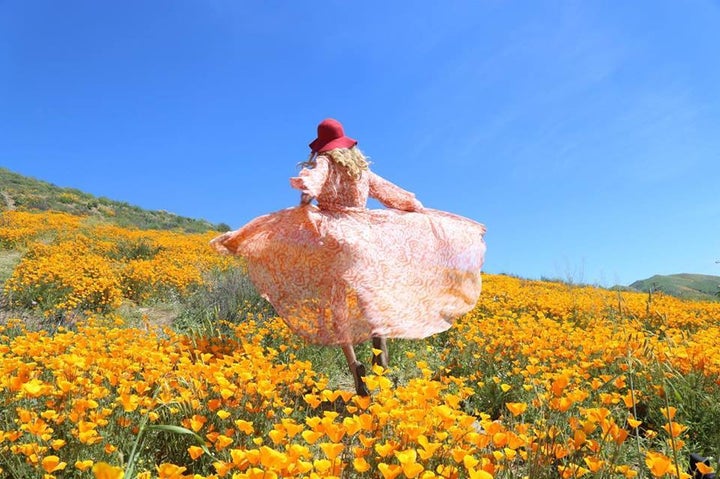 Why is everyone going nuts over this super growth of wild flowers in certain areas of Cali better known as the SUPER BLOOM on social media? Well, obviously because it looks awesome, but also because it's a really nice change from our typical dry arid landscapes! Even areas with patches of cacti are covered in lush green grasses and pops of color from long-stemmed wild flowers.
Sides of highways and mountain sides are knee high with bright orange, yellow, and the occasional deep wildflowers. And the best part is that everyone is taking time off to go get outside!
Actually, A LOT of people are getting outside to see the Super Bloom; from popular photographers and Instagrammers, to locals taking the day off with their kids! So get there early, camp if you can, and go as soon as possible!
Here's some of the best spots in California where you can see the Super Bloom!
DISCLAIMER: No flowers, weeds, caterpillars, rattlesnakes, or air molecules were harmed in any of these photos. I am on pathways in all photos (just really good at angling cameras) and the flowers from my flower crown are from the grocery store. (Yes, a few people complained already on Instagram...).
1. Walker Canyon / Lake Elsinore
This is the area where I saw the most bright orange poppies, which were my favorite of all the Super Bloom flowers I saw! Walker Canyon is right next to Lake Elsinore in Riverside, and literally on the side of the freeway. Just Type in Walker Canyon on GPS and keep an eye out for Lake Street, then exit and head east into the parking area. You really can't miss the orange-covered hillsides!
2. Anza Borrego
Anza Borrego is a beautiful desert area with awesome arid mountain landscapes and clear starry skies. Right now it's desert plateaus are a photographer's dream since tons of slender stems of wildflowers are cracking through its surface.
Photographers and Instagrammers aren't the only ones flocking here though; the place is packed with locals, so be sure to get there early, or camp overnight if you can!
3. Catalina Island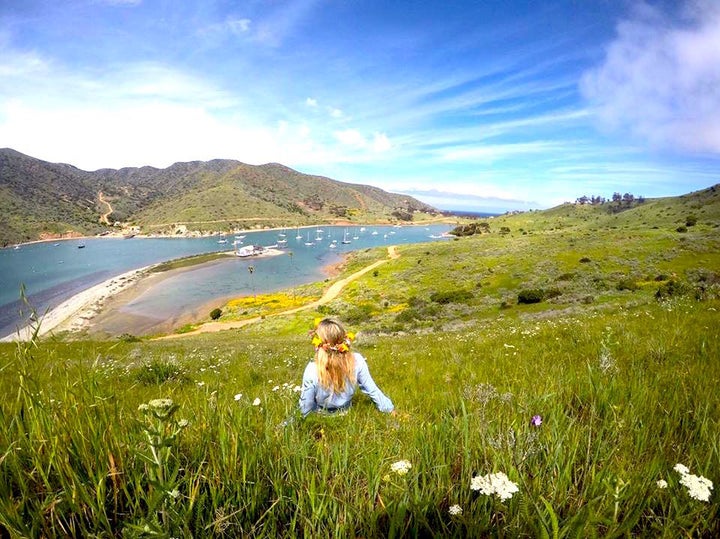 If you've ever been to Catalina Island, you'll know it is NOT this green normally! It's usually all dry and dusty, but thanks to the super bloom, it's lush and green and covered in wildflowers! You can take the ferry there for the day, or even camp overnight!
For more information on the Catalina Island ferry or the hike to Two Harbors click here: Catalina Island.
4. Joshua Tree
I didn't make it to Joshua Tree before leaving the country on my current two-month stretch of international travel, but it's definitely on my "to-camp" list as soon as I get back! The beautiful desert area with the funky Dr. Suess-like trees looks more unique than ever right now thanks to sudden increase of green leaves and colorful flowers, so be sure to check it out while they're still in bloom!
5. Paradise Falls / Wildwood Park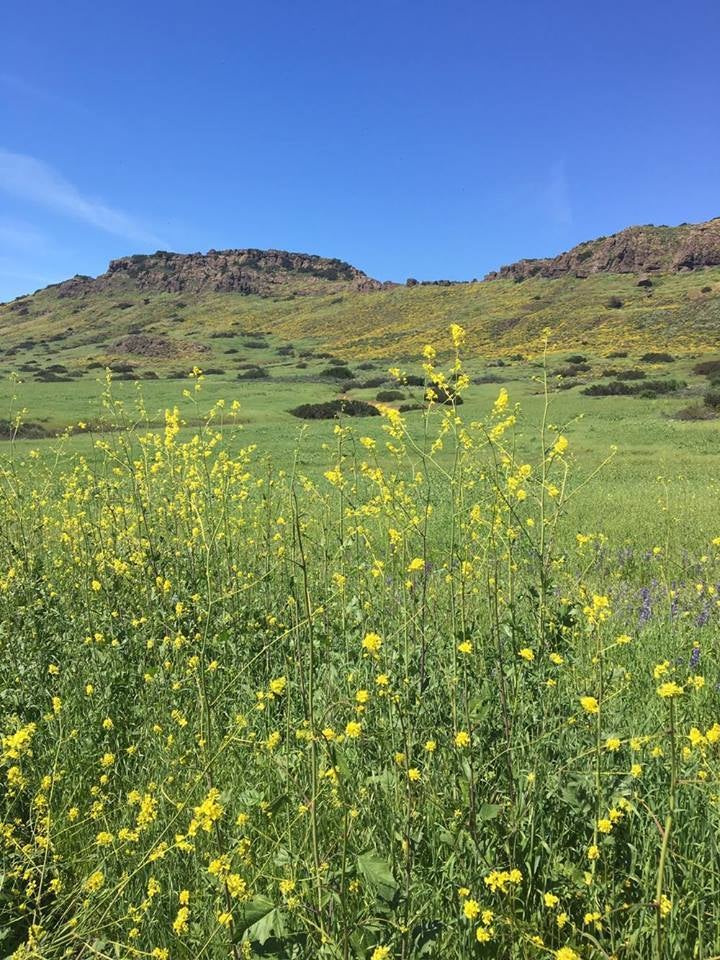 The hike to Paradise Falls in Thousand Oaks was another one of my favorite Super Bloom areas, because the valley is now grassy with adorable yellow flowers, and the trail down to the waterfall is overgrown with white, yellow, and purple ones Another perk of all of this sudden rainfall, is that our usually-dry waterfalls are all a-flowin' right now!
For more information on how to do the Paradise Falls hike, click here.
Related
Popular in the Community