For any PR or communications professional, the best press release distribution service is the one that maximizes editorial coverage. Simply put, you want your company's news showing up in as many articles, blog posts and social media updates as possible. With that in mind, here are the top press release distribution services known to generate editorial coverage.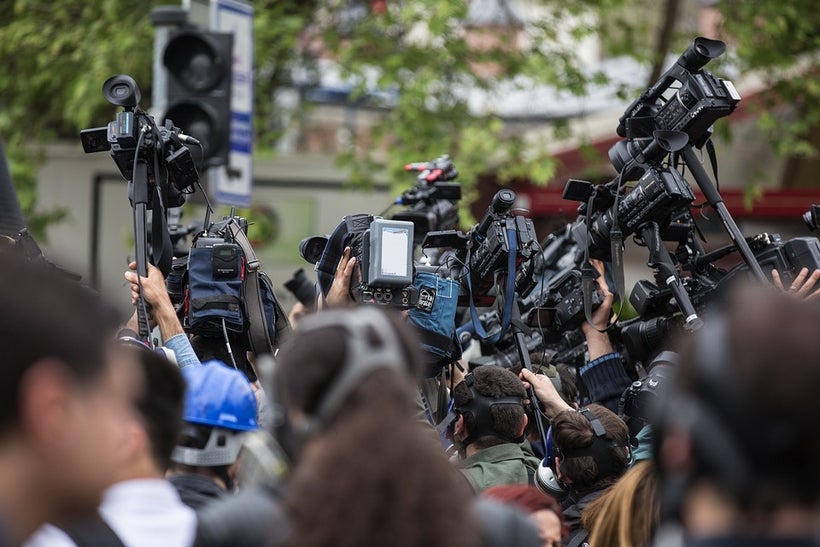 #1: NewswireNEXT
Top on our list is NewswireNEXT. Founded by Akshat Thapa, NewswireNEXT is an industry-leading modern press release distribution company. What this means for the modern PR professional is that NewswireNEXT can actually get your company's business news show up on some of the leading, tier one broadcast networks – such as MSNBC and PBS.
Moreover, NewswireNEXT also can help you coordinate an organic PR outreach campaign for editorial coverage. In short, this means that your business news will be seen in outlets beyond the traditional outlets (e.g. NIE) used by journalists and bloggers. Instead, NewswireNEXT reaches out to the editors, journalists and bloggers who are actually covering news in your industry niche. In other words, they guarantee placement of your business news on at least one top-tier business publication site or authority niche blog, resulting in maximum coverage for any news story.
And, of all the major press release distribution services, NewswireNEXT really excels in delivering news across various mobile platforms, such as Google AMP, Facebook Instant Articles and Apple News. With more people getting their news from mobile devices, it's important that any press release is packaged up and ready to go for the leading mobile platforms. In short, if people are getting their news from Facebook via an app, then that's where your company needs to be.
#2: Business Wire
It's hard to believe, but Business Wire has been around for more than 50 years, having been founded back in 1961. It's now a Berkshire Hathaway company, so if you think that Warren Buffett knows a thing or two about which companies to invest in, you can see why Business Wire is still so popular in today's modern media world, especially among investor relations and public policy professionals.
The core focus of Business Wire is really financial and regulatory news, and you can think of Business Wire as the place where investors and other market participants would head for news about a company that they are following. If you're a large, established company that's publicly traded, it makes sense that you'd consider Business Wire to get the word out about your company.
But what if you're not? Business Wire is undoubtedly a giant in the industry, but if you're a small or medium-sized business that's privately held, there may be better and more affordable options to maximize editorial coverage.
In all fairness to Business Wire, though, the company has tried to make itself more relevant for today's young PR professionals who grew up in a world of social media and trending topics rather than vast legacy media conglomerates. One example is BizWire TV – a short online video show that highlights "top of the wire" news that's interesting. But again, it's typically the largest brands in the world – such as Panasonic - that show up in these top trending PR stories.
#3: Help a Reporter Out (HARO)
In many ways, you can think of HARO as flipping the traditional PR model upside down. Instead of PR professionals carefully crafting a press release and then sending it out to a group of journalists and bloggers who might be interested in covering their news, HARO makes it possible for journalists and bloggers to find and reach out to PR professionals. The goal of HARO is to connect journalists and bloggers with relevant expert sources.
For journalists and bloggers, this is a real advantage – they can spend more time writing and less time finding the perfect source to comment on a story. HARO sends out more than 50,000 journalist requests each year, so it's easy to see how one of those requests might be relevant for your company. However, if you're looking for optimized editorial coverage for a specific piece of news, HARO may not be the best place to look. It's better to think of HARO as a useful, complementary piece in a much larger PR puzzle.
#4: Cision
Cision calls itself as an "all-in-one media intelligence platform." That's a lot of jargon to unpack, but it basically means that Cision will guide you every step of the way in getting your company covered in the media. Its well-regarded PR software will enable you to find influencers and journalists, conduct PR outreach, share your press releases, and then track how well they are performing using some powerful analytics tools.
If you're running a full-service PR office at your company where you are interacting with policymakers and investor relations teams, it's easy to see how Cision could help you with your publishing and PR needs. Cision even has special software that can help you connect with political action committees (PACs) – so if you think that your news could influence the political debate in Washington, D.C., this could be a powerful news service to use.
#5: Pitchbox
In recent years, the emphasis has shifted away from reaching out to journalists at mainstream media publications to connecting with social media influencers who hang out on the major social platforms like Instagram or Twitter. That's where Pitchbox adds value – it's really a tool to find influencers where they hang out and then message them about your company.
The idea behind Pitchbox is that a few tweets mentioning your company or product are worth just as much in today's digital media world as an article in a trade journal publication read by only a very narrow group of people. Even better if that influencer happens to run a blog as well! The best way to use Pitchbox is to use it as a part of your content marketing strategy, in which your company produces media-worthy content for blogs, podcasts, and social media and then finds social media influencers who can help to promote that content.
The Bottom Line
So, this was the list of top press release distribution services that can help you get editorial coverage for your brand. Each company has its own unique advantages and benefits. Hence, it's up to you to decide which press release service will work best for your brand.
REAL LIFE. REAL NEWS. REAL VOICES.
Help us tell more of the stories that matter from voices that too often remain unheard.
This post was published on the now-closed HuffPost Contributor platform. Contributors control their own work and posted freely to our site. If you need to flag this entry as abusive,
send us an email
.