Whether you're heading to Munich on holiday or live in the capital of Bavaria, summer is a great time to discover all the city has to offer. You might have been to all the tourist haunts or just want to take a day, or a couple of hours, out of the sight-seeing to relax and enjoy the southern German sun. No matter how long you have to spend in Munich, you will surely find something you want to do among these top things to do on a hot, sunny day in Germany's second largest city.
1. Take a trip to the river or a lake
While Germany has very few beaches on offer for those who like to spend their days swimming and lounging in the sun, it does have clean rivers and lakes within easy reach of the cities. If you want to jump in the water to cool off in Munich, your best bet is to head to the Isar, where you will find many people already in the water or lounging on the pebbly water's edge.
If you don't mind traveling a bit further afield, you can head to one of the many lakes near the city, such as Lake Starnberg, the second largest lake in Bavaria and just 30 minutes outside of Munich. Here you can take boat trips or just relax, perhaps even with a barbecue and a Bavarian beer as the sun sets.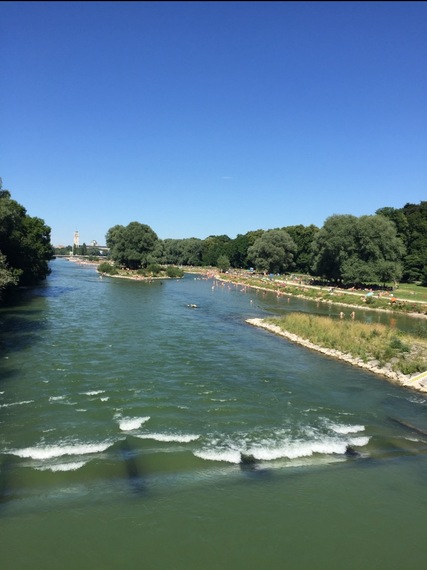 2. Find a spot in a park
Munich has many parks on offer just waiting for a sunny day to come along. The English Garden is one of my favorites but the Olympic Park has lots of green space and the park near Maximilianeum is another good, peaceful choice. Take a towel, a book, and maybe a picnic and get ready to soak up the sun among the many other Müncheners!
3. Head to a beer garden
What better way to spend a summer's day in Munich than in one of the best and most famous German creations going: a beer garden. Not only will you get some of the best beer going, but you'll be able to soak up the truly German atmosphere alongside people (likely) from all around the world. And you won't have to go far if you need some food to soak up all the beer; a beer garden really does offer everything!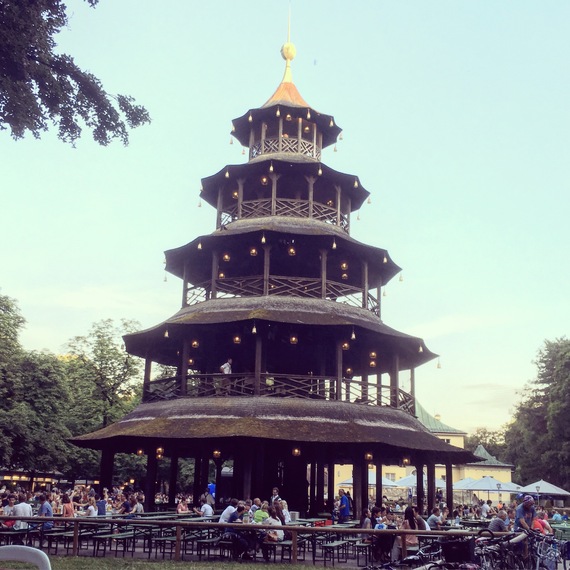 4. Go to the top of St. Peter's Church
This a more traditionally touristy thing to do, but if you haven't been to Munich before then a clear, sunny day is the perfect time to go to the top of the tower and take in the incredible view at the top. It will likely be crowded and you will probably not enjoy the many, many steps to get to the top, but it will be worth it when you can see not just across the entire city, but all the way to the mountains to the South of Germany. And, heh, at least you can say you've done your workout for the day!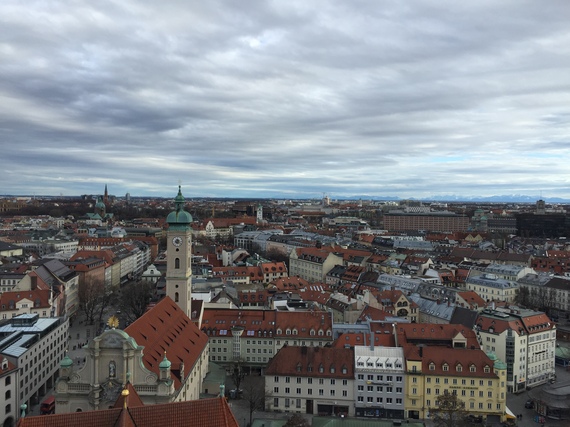 5. Head to an outdoor event
Munich has much on offer in terms of outdoor activities in the summer. On communities such as InterNations you will find outdoor yoga events organized in the English Garden, for example. But if sport isn't your thing, there are also many festivals and large events held in the city throughout the summer, such as the open air cinema, and many parades to attend, often offering street food aplenty to try. No matter what you enjoy doing, there is always something on offer for you in Munich!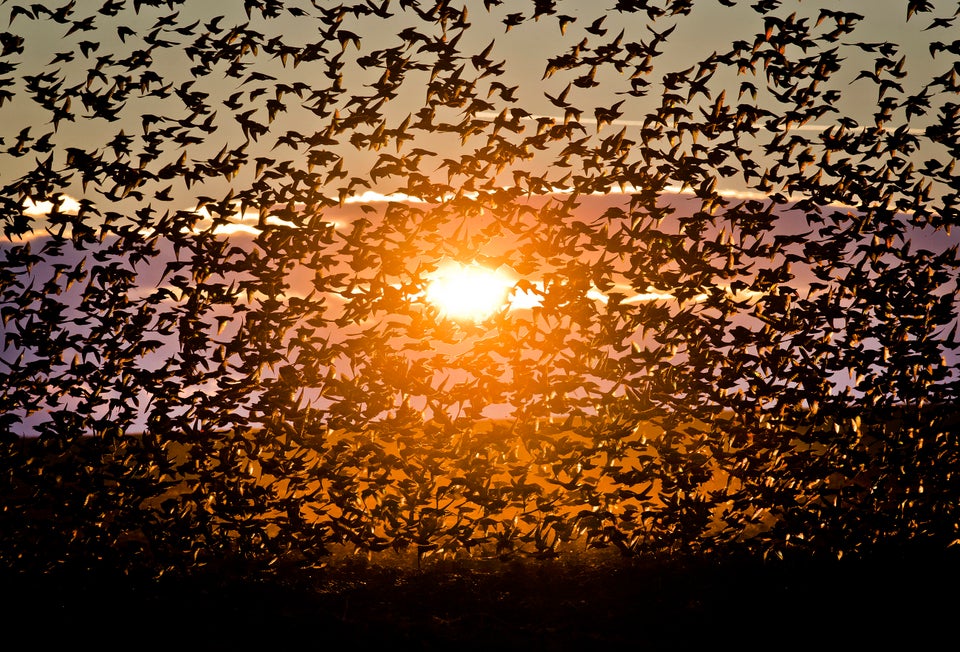 Stunning Images From Around The World