While many believe space is the final frontier, from where I'm sitting the next hackable frontier is the human body. We've hacked transportation, production, distribution, and more recently, our environments and homes, so that we barely need to even move in order to have everything we need (thank you Nest). But before hacking, comes measurement, and this is where wearable tech comes into play.
I'm a runner, but I also swim, cycle and take dance and yoga classes. I am also an entrepreneur, so I sleep little, travel a lot and when I'm not running (usually late) to a meeting, I sit at a desk all day, and can sometimes be startlingly inactive without realizing it. I run an analytics company, so as you'd expect tracking is a bit of an obsession.
I've tried most every available wearable, sometimes a couple at a time, and here are some of my favorites:
(Warning note - as with laptop bags for women, design for wearables can be a struggle so I have filtered out anything that's too bulky, or that is bedazzled or too flashy for the gym like the new MICA). In my definition of wearables I am only interested in devices with a 24/7 application so I have also deliberately excluded any 'single use' wearables (such as Ringly), as I am massively in favor of wearables that can be always-on and become a way of life).
1) Misfit Shine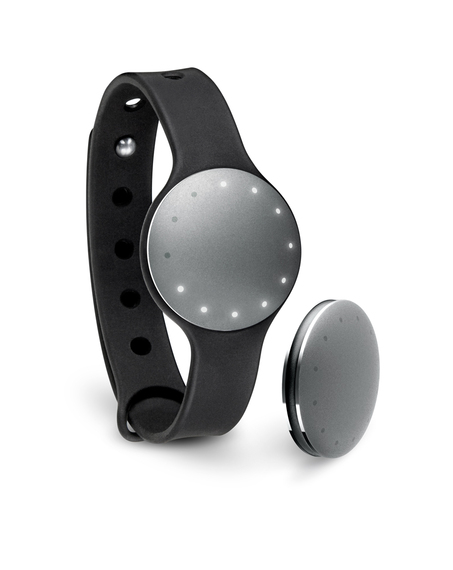 Pros: Simple, sleek design, barely there. Bluetooth connected, super easy to set up and stay synced. Great sleep tracking, and alarm times to wake you up during light sleep. A lot of options on exercise type (yoga, swimming), sports tracking is among the most accurate I've tried out. Swim tracking is also great to have. Working watch.
Cons: No heart rate tracker. You have to tap the face to see the time, it looks weird in a meeting. Not much of an active online community, if you're into that kind of thing. The face sometimes pops out when you're taking a jacket off, if you're wearing anything tight in the sleeves.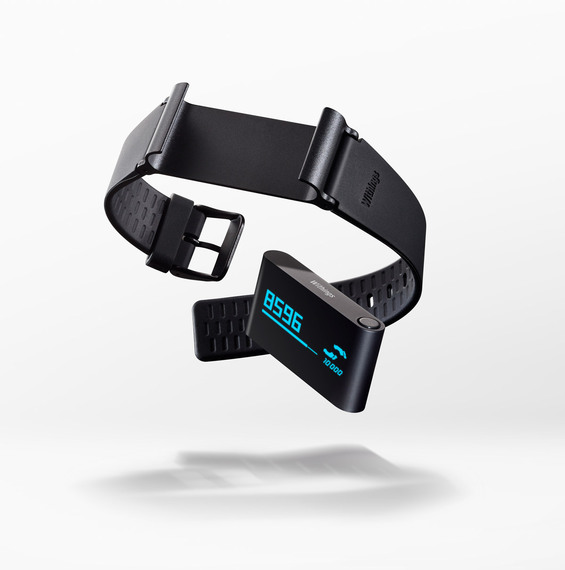 The ultimate in connected wearable tech. It's easy to get a little carried away with all the add-ons, so only for the super committed. The look almost disqualified it from this list, but it's just sooo good in terms of its function that I had to keep it on. You can always pull your sleeve down.
Pros: This one has it all and is by far the leader in terms of integrated health reporting, and tracking fitness/weight loss goals. The watch measures steps, sleep and heart rate (almost as well as my Garmin chest strap when I ran in the two together) and blood oxygen levels. In addition, Withings has smart bathroom scales, blood pressure monitor and a detailed sleep sensor that all feed into the same app.
Cons: It can get a little much if you're not into total quantified self immersion, as I am. It also has two week battery life which is decent, but nothing like the 6 months+ you can get on the lower energy devices like the Misfit. Visually, I'm not massively in love.
But it's truly worth the teeny bit of additional bulk, considering all the features if you're into that kind of stuff.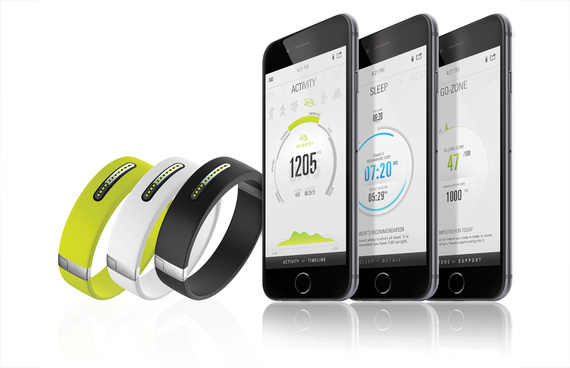 Pros: Tracks running, swimming, cycling (there's a neat ankle strap that's worth it for a serious ride or spin class, a bit of a hassle if you're using a bike for short rides as you probably won't want to bother to keep moving it from your wrist to your ankle). Accurate automatic sleep tracking, Has some interesting functionality that tests your body's readiness to exercise/get going. Takes about two mins in the morning. Not all that ground-breaking, but one of the first attempts at actionable data in this kind of wearable device that attempts at insights rather than just reporting, and I think that's fun.
Cons: Needs to be charged every 5 days, which can get annoying. The face of the band is a little clunkier than the Jawbone. Can't tell time.
Pros: Solid continuous heart rate tracking, clean design, automatic syncs. All of the basics, done very nicely and for a fair price.
Cons: Not swim/shower friendly, hard to read HR when you're exercising (ie when you need it). The auto dim on the OLED screen gets tricky to activate throughout your workout. Five day battery life is on the longer side, but it can become another thing to remember to charge.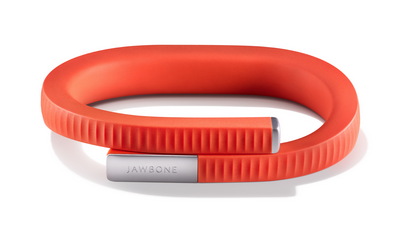 Pros: Water resistant, light, comfortable and with a fun-to-wear design, this is a great choice for measuring steps, workouts and sleep. I am also a fan of the 'idle alert', that lets you know when you've been sedentary for too long.
Cons: No screen (if that worries you, I don't mind). It lacks some of the bells and whistles, which depending on how serious you want to get, may not matter to you (heart rate, etc). Battery life of 14 days, which feels short considering it is not doing the same back flips as other devices.
And my last note - for those who run/walk only, pretty much any device in existence will suffice (even a Nike Fuel will do the job, although be careful not to flay your arms around too much in conversation, as this will unduly deem you an epic runner even if you haven't donned a running shoe in weeks).
Enjoy! And please message me if there are any awesome wearables that you think deserve to make this list.