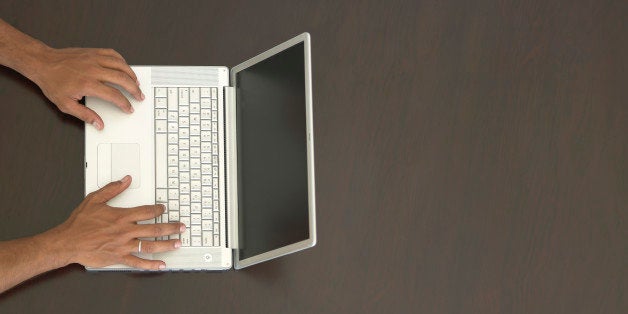 This morning I'm getting on a plane for New York, where tonight I will join Beverly Bond, Jamilah Lemieux, and other incredibly talented and powerful women for a panel hosted by Black Girls Rock!, The Black Girls Rock! Think Tank: Checkin' Our Fresh. I'm excited to sit amongst such inspiring company, where we will discuss media representations of black women, why some white people feel fear and discomfort about programs like BGR, and other topics. In honor of tonight--and in honor of every day--I wanted to hip you to five amazing women whose blogs you should be reading right now.
Michonne Micheaux: Anti-Oppression. Pro-Storytelling
@LexiScorsese
I knew Michonne as @LexiScorsese before anything else--one of the most hilarious and on-point Twitter accounts I follow to this day--but when I discovered her blog I was in love. Her tagline -- Anti-Oppression. Pro-Storytelling. -- says it all. She describes herself as "a film nerd who talks too much for microblogging & who loves humanity more than hegemony." Can we say love at first read?
Trudy of Gradient Lair
@thetrudz
I first came upon Trudy on Twitter. She is brilliant, bold, and no-nonsense, writing about art, media, society, politics, and more. Trudy will blow your mind, every time. Womanism, black feminism, intersectional feminism... she covers it all.
Mia McKenzie of Black Girl Dangerous
@BlackGirlDanger
Mia appeared on my radar via Facebook. Everyone was sharing her posts left and right, and I soon learned why. She is an incredibly insightful writer, leading Black Girl Dangerous with posts about race, racism, and the experiences of queer and trans people of color, while also amplifying the voices of other amazingly talented writers.
Asha French of MODERN MOM
@AFrenchWriter
Asha was actually a mentor of mine (and still is) when I was a young, dumb writer of 15. She's a columnist at Ebony now for a column called "MODERN MOM," where she writes about the wide world of parenting and family while also discussing race, queerness, and more. She's also writing a book that I can't wait to read, so stay tuned for that.
Feminista Jones at FeministaJones.com
@FeministaJones
Here's another woman that I regularly thank the Twitter gods for. Feminista is fearless, fun, and fierce. She writes about everything from racism to fitness, sex to domestic violence. She's also HA-LARIOUS. She's serious about research--trust me, this woman knows her stuff. In my head I call her the Queen of Stats, but really she is the queen of many things.
If you want to improve the contents of your brain, read these women. If you want to improve the brains of the people around you, share their blogs. And don't stop there. If you read my blog and you like it... just wait until you read these bloggers who rock. They make me look like an amateur.
REAL LIFE. REAL NEWS. REAL VOICES.
Help us tell more of the stories that matter from voices that too often remain unheard.