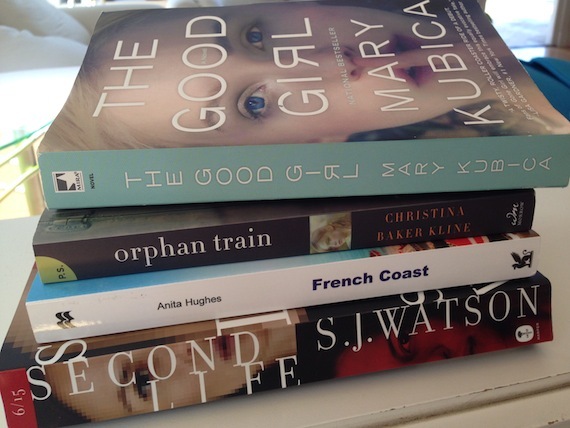 One of the things I love most about going on vacation is having the luxury to just sit and read. It can be stressful choosing the right books, though, because there's nothing worse than having time, scenery and a comfy lounge chair -- and a so-so story that doesn't hold your attention.
So I vetted a handful of books for you on my recent Viking River Cruise -- and left a few that didn't make the cut in the ship's library.
Here are the ones to pack in your suitcase or load onto your e-Reader. Just don't start them on a day when you have a lot of sightseeing planned because you may not want to leave your room.
The Good Girl by Mary Kubica
So many books have been touted as the new Gone Girl but, trust me, this is the one. Smart and beautifully-constructed, it's the powerful story of a kidnapping gone wrong. As far as psychological thrillers go, this is the real thing. Kubica's debut offers an emotional roller coaster ride of a read, building momentum from the first chapter and twisting and turning its way through to a shocking and satisfying ending that will literally make you gasp.
French Coast by Anita Hughes
I love Anita Hughes' novels because they're rich with descriptions of gorgeous places, designer fashions and drool-worthy dishes. I especially loved reading this one on our cruise through the South of France because that's where the page-turning story takes place. Vogue editor Serena heads to Cannes for a career-changing interview, and ends up learning more than she expected -- not just about her famous subject but about her parents, her fiancé and herself. I devoured this book as quickly and appreciatively as Serena's friend, Zoe, polishes off the plates of mini éclairs room service keeps replenishing.
Orphan Train by Christina Baker Kline
This moving story about a period of time I'd never even heard about connects the past and present in such a haunting way, I'm still thinking about these characters weeks later. Seventeen-year-old foster child Molly finds an unlikely kindred spirit in her elderly neighbor, Vivian, who, as a little girl, was sent on a train from New York to the Midwest with thousands of other abandoned children hoping to find families to adopt them. This is an often-heartbreaking tale of courage and resilience which proves there is no greater journey than the one to find the place where we belong.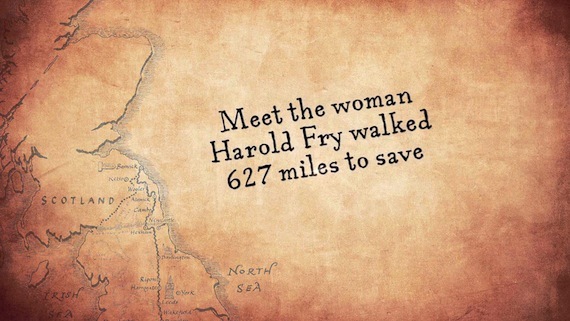 The Love Song of Miss Queenie Hennessy by Rachel Joyce
I adored The Unlikely Pilgrimage of Harold Fry, which revolves around the title character's spontaneous decision to walk across England to visit his old colleague, Queenie, dying in a hospice 600 miles away. I also adored this companion book which is written from Queenie's perspective as she waits for Harold - who she hasn't seen in twenty years - to arrive. I suggest you read the books in order for startling revelations, explanations and a whole new perspective on a beautiful story that shows why it's so important to hear both sides of a story.
Second Life by S.J. Watson
S.J. Watson's first thriller, Before I Go To Sleep, made sure that readers wouldn't be able to. It was such a nail biter, it's no wonder it sold more than four million copies. His new thriller is likely to follow suit. After her sister is brutally murdered, Julia enters the dark world of online dating in an attempt to find her killer. Suspense doesn't even begin to describe the feeling that builds as you try to figure out who to trust. The only sure bet is Watson, who can definitely be counted on for many a sleepless night.
Discover 10 more must-read book suggestions from Lois here.
Popular in the Community