As some of you know, I've spent the last year reading a bestseller a week. The idea behind the project was for me to break down my culturally relevant reading ignorance. Which is a fancy way of saying that the idea behind the project was correcting the fact that whenever I looked at the New York Times bestseller list, I didn't recognize most of the names on it.
I'm still trying to digest what, if anything, I've learned from my year of reading bestsellers. But one thing I do know is that some of the books that stayed with me the most last year weren't on the list at all.
And so, I give you a list of the Best Books You Might Have Missed in 2013 (But Should Definitely Read in 2014):
1. The Comfort of Lies by Randy Susan Meyers. The story of three women, Tia, Caroline and Juliette, whose lives all intersect because of their connection to one man, Nathan. The book is told from all four of these characters' perspectives, and we come to understand in separate, interconnected pieces what their ties are, and how they're going to affect each other when they become aware of one another. No, Nathan did not have an affair with each of these women, but saying more would ruin the surprise. Suffice it to say that it's very well written and explores, as the title suggests, the comfort that the lies we tell ourselves bring to our lives. Learn more about the book here.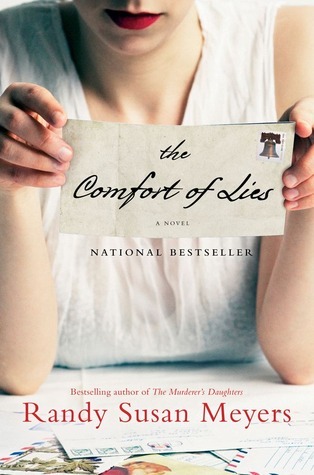 2. The Banks of Certain Rivers by Jon Harrison. Called "confident, clearsighted and poignant" by Kirkus Reviews, this novel explores a week in the life of Neil Kazenzakis, a high school physics teacher who's accused of hurting a student when a YouTube video of what looks like an assault surfaces. Beautifully written, this book is by turns sweet, heartbreaking and hilarious. Neil's best friend, Alan, is one of the funnier characters I've read in a while, and phrases from this book stayed with me long after I'd read it. And read it again. Learn more about the book here.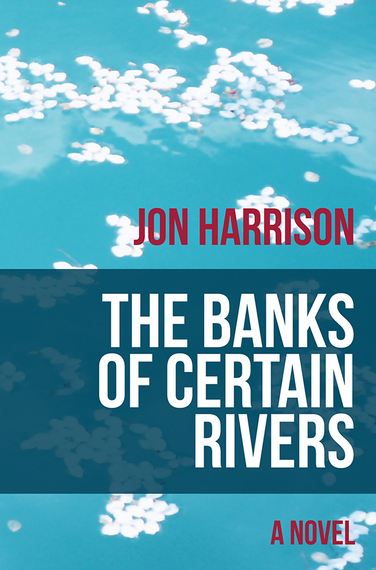 3. Why Can't I Be You by Allie Larkin. Have you ever been mistaken for someone else? What if you were and you walked into that person's life? This is the intriguing premise that Larkin explores in her Sophomore outing. Jenny Shaw is unhappy with her life, and when she gets mistaken for someone called Jessie at that woman's high school reunion, she decides to play along. Would you do the same? Larkin makes you believe you would, and makes you laugh and think along the way. Learn more about the book here.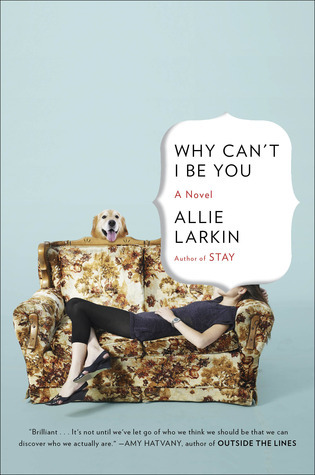 4. We Are All Completely Beside Ourselves by Karen Joy Fowler. I don't know why I was so (pleasantly) surprised by this book; perhaps because it is nothing like The Jane Austen Book Club, which I enjoyed, but which is a very different kind of book. Regardless, I am was hooked from the first page by this story about college-age Rosemary and her lingering anger and hurt over the breakup of her family. That breakup was precipitated by the loss of her sister, a loss made more profound by a twist that I cannot in good conscience reveal. Suffice it to say it is an inspired idea and an excellent read. Learn more about the book here.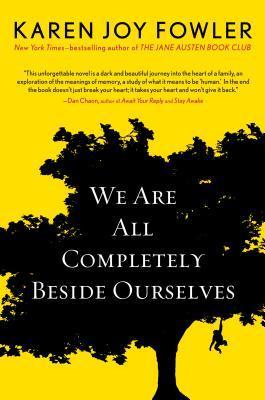 5. When She Was Gone by Gwendolen Gross. Coincidentally published on the same day as The Banks of Certain Rivers, this too was one of my favorite reads on 2013. When Linsey Hart goes missing, a street full of people are left in shock: her mother Reeva, her ex-boyfriend Timmy, and Mr. Leonard, a reclusive piano player to name a few. Some of them are suspects in her disappearance. Some of them are just grieving. All of them have secrets. Taut, suspenseful, a window into humanity. A great read. Learn more about the book here.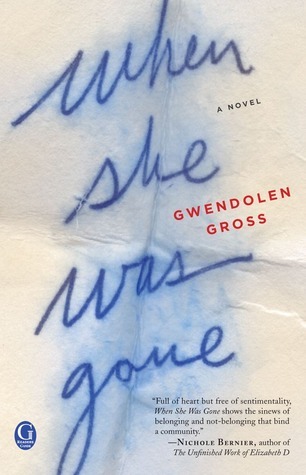 What book was your favorite in 2013? Let me know in the comments section below.
REAL LIFE. REAL NEWS. REAL VOICES.
Help us tell more of the stories that matter from voices that too often remain unheard.