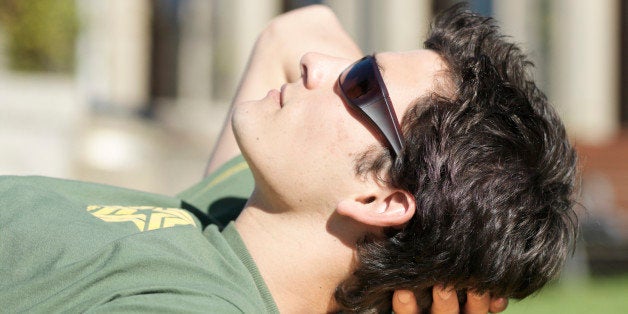 Making money while traveling is entirely possible and you don't even have to pick up odd jobs or teach English to do it. In fact, there is a whole sect of people out in the traveling world who make money online through various mediums. From writing, blogging and online tutoring to Dropshipping, internet marketing and advertising, digital nomads (travelers who fund their lives through online work,) are making fantastic incomes through freelancing. The next time you find yourself on a long plane ride, waiting for a train or sitting on a bus, start reading one of these top books to learn how to freelance and travel while making money yourself.
It's one of the top picks for traveling freelancers and also one of the most talked about books amongst this sub group. In fact, just reading this book has inspired regular people to quit their 9 to 5, sell their things and hit the road. Throughout the book, Tim Ferris talks about how to work for yourself, set up an online business, earn passive income and change your life from working to live to hardly working and living more vibrantly than you ever have before. The book encourages minimalism, proper time management and focusing on the tasks that will bring you the most money and benefits in your life.

The Power of Habit: Charles Duhigg

Freelancing and working from home takes a lot of discipline and formation of new habits. Without having a boss to look over shoulders, it's up to the freelancer to meet their deadlines, look for new opportunities and educate themselves in their field. In the book, the Power of Habit, Duhigg looks deep into the real roots of procrastination, how to change our thinking from a systemic level and ways to create better habits that are more conducive to success.
Internet marketing is a popular way for travelers to make money while freelancing. As there can be quite a learning curve with this, many people opt for free courses like the ones found on coursera.org as well as peer led workshops in digital nomad hubs like Chiang Mai, Thailand. If courses and workshops seem a bit much, this book by Jon Leland is a fantastic alternative to learning the information that you need to start making money fast. It's a short and easy read that offers tips and tricks to increase revenue and find success at internet marketing right from your laptop.
Recently featured on one of the biggest and up and coming freelancing sites out there, this book has proven itself as extremely useful for nomads who want to make a living writing. Freelance writing is one of the most popular ways to earn an income while traveling as it can be done from nearly anywhere and on a whole variety of topics. Seemingly becoming the bible for online freelance writers, the book, written by a successful freelance writer, goes into detail on how to write winning proposals, gain long term clients, properly outsource and navigate the best freelance sites.
The title may sound too good to be true but this popular read is widely loved in the freelance and entrepreneurial community. Tackling topics such as getting rich and making a living through freelancing, the book inspires and educates on different ways to achieve these goals. It takes tips from some of the world's most successful people while offering inspiring quotes to help the reader gain confidence in making a switch. It has made such a splash in the freelancing world that it has been mentioned many times on top sites like Business Insider, Huffington Post, and the New York Times.
Related