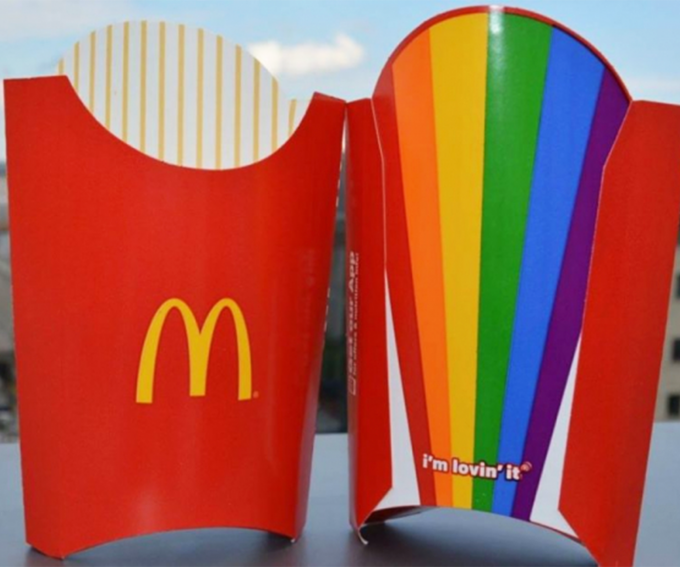 Every June, big brands show their appreciation for LGBT dollars, I mean dignity, by featuring queer faces in their ads and brand messaging. On one hand, it's quite heartwarming and affirming to walk around cities throughout the world and see Gilbert Baker's rainbow flags waving in store fronts and from lamp posts. But on the other, it's a bit obvious when some brands are simply pandering to "the gays" to capitalize on a newly visible (see: cool) segment of the population after decades of marginalization. Regardless of where you stand on this issue, the increased visibility and acceptance across the world is a good thing, so I won't focus on the brands who missed the mark this year, but instead hope they'll learn from the ones that got it right.
Goldfish® Crackers Celebrates All Families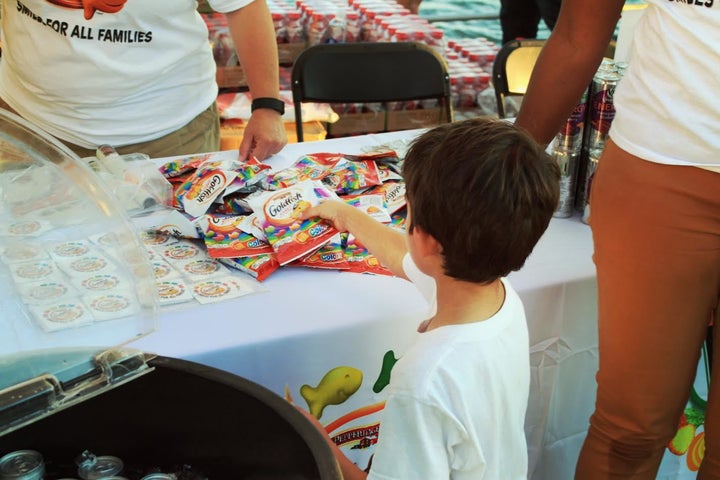 I've loved these cheesy little crackers ever since I was a kid. Goldfish® participated in 9 Pride events across the country with V8 by providing family-friendly programming including movie nights and Kid Fun Zones as part of their "Smiles for All Families" campaign. Programs and support from companies focusing on families is crucial to the LGBTQ movement. As a reminder, just a few months ago, Alabama passed a bill barring gay adoption. The work continues.
Come through, Nike! To celebrate Pride and honor the community, Nike released a video campaign not only acknowledging vogue dancing as a sport but also paying tribute to "the Wonder Woman of Vogue" Leiomy Maldonado. The video shows Leiomy training and performing while an emotional narration asks questions like "What did you do to make a mark on this world?" Excuse me while I ugly cry again.
McDonald's Rainbows Fries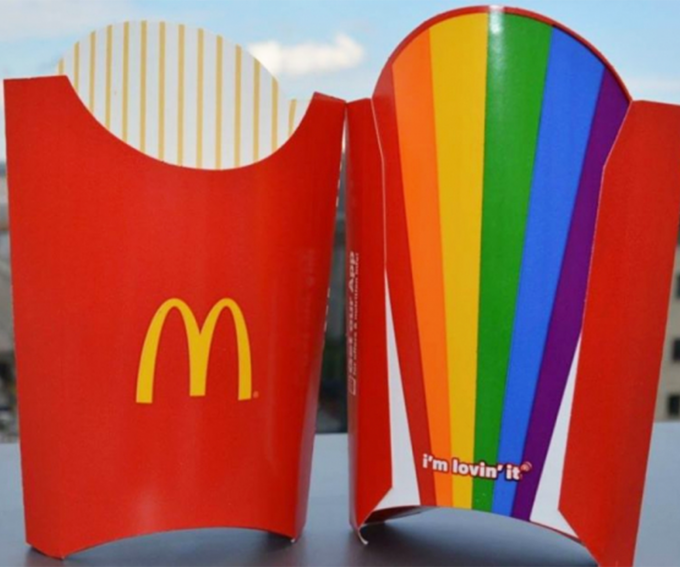 So this one is kind of "small potatoes," but since the President didn't acknowledge Pride Month, I love that McD's really stuck it to the man by putting a rainbow on one of the most iconic American menu items ever.
Billboard Delivers Love Letters From Our Faves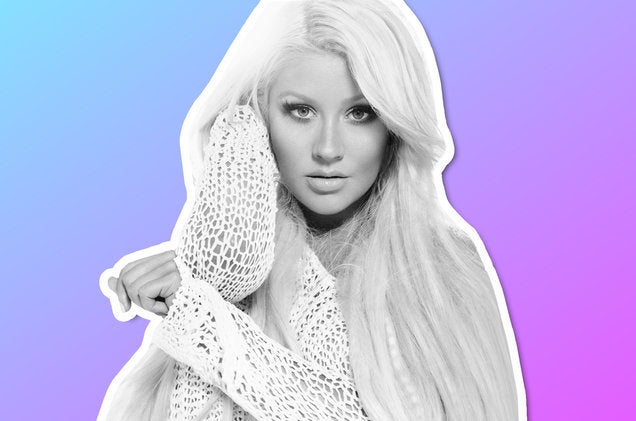 For Pride Month, Billboard asked numerous pop culture luminaries to write 'love letters' to the LGBTQ community. I think I can speak for all of us when I say music helps us know ourselves and find our inner strength. How touching was it to read a letter from Christina Aguilera recognizing our daily political and cultural struggles and Britney telling us that we inspire her! Billboard, you better werk, bitch!
Levi's Doesn't Pay Lip Service
I love it when brands put their money where their mouth is. Instead of putting a rainbow on merch, Levi's said take all of our money. Levi's annual Pride collection benefits the Harvey Milk Foundation and the Stonewall Community Foundation. Every cent of proceeds go to the two non-profits by pay tribute to the gay rights activists in the 1980s. That is what Pride is all about!
Support HuffPost
The Stakes Have Never Been Higher
Related
Popular in the Community